Zhoghovurd: Every country itself must defend its own borders, former minister insists
11:45 • 29.05.21
Below is an excerpt from the paper's interview with Seyran Ohanyan, a former minister of defense currently representing the pre-electoral alliance Armenia:
What is your perception of [Acting Prime Minister Nikol] Pashinyan's "reciprocally beneficial" proposal for the mutual withdrawal of troops from the border and the deployment of observers - representing either Russia or the OSCE Minsk Group co-chairmanship - to later embark on the clarification of border crossing points? Can this potentially de-escalate the situation on the border, as Pashinyan promises time and again?
I can interpret it in two ways. First, each country must be able to guard and defend its borders on its own. That is why we have general headquarters at the Ministry of Defense, and a National Security Service with its border troops - coupled with the entire security sector which guarantees our defense, security, territorial integrity and inviolability of borders.
If the country is not able to protect its own borders on its own, it speaks about a loss of sovereignty. And all that, I think, is due to the anarchy prevailing here. It is an open secret that defeated authorities are under pressure all the time – both political and international, as well as geographic. With Azerbaijan advancing step by step, they are hardly likely to ever step back once there are conditions for delimitation and demarcation. On the contrary, they will seek maximum possible territorial gains. That's the continuation of what Azerbaijan eyewitnessed [during the war], i.e. – that the current Armenian authorities are inadequate, illiterate and feeble. So why shouldn't they start a war to eventually come out as winners? They are taking advantage of the fact that the same authorities are [at the helm of state] now. Plus their suspicions that Nikol will not be [in the next] government; this is why they are continuing the pressures to squeeze the circle around Armenia. So his proposal - in view of this reality - is, I think, unfeasible.
Why is it unfeasible if discussions unfold over plans to bring and deploy other forces as a counterbalance to Russia?

I don't find it realistic, at least in the short run... Neither do I envision any reciprocal withdrawal of troops. We may withdraw troops so that Azerbaijanis can advance, but that shouldn't normally be the case. Why should we withdraw troops after all, and why should the Azerbaijanis withdraw their own forces from the border? I don't quite understand it. He [Pashinyan] is the one who always states that we must agree on terms beneficial for both Azerbaijan and Armenia and, in the not too distant past - also Artsakh. That [formula] now applies to the former two as a format potentially enabling us to clarify the border. But he must have the understanding that the opposite side, i.e. – Azerbaijan, does not think similarly. They are exclusively preoccupied with their own interests; they do not care about us at all and so will remain standing where they are now. We will have problems in the future in terms of pushing them back when it comes to demarcation and delimitation. I don't know what he counts on when making statements of the kind. "
Perhaps he is bringing people from abroad – albeit at the expense of limiting our sovereignty – in an effort to restrain Azerbaijan's ambitions.
Every country itself protects its own borders [like] every homeowner puts up fences himself to protect his own house. If you want to stay sleeping in your house to let others come to defend your fences, it will never happen. These authorities were in a state of dormancy for six months, failing to organize our country's defense.
Videos
15:20 • 24.05.21
Interview with Francis Malige, EBRD Managing Director
11:39 • 24.04.21
Armenians Commemorating 106th Anniversary of Genocide
09:40 • 23.04.21
Biden Under Pressure to Recognize Armenian Genocide - KTLA 5 News
15:34 • 22.04.21
Governance and Oversight Capacities Account for Our Bank's Robust Management System - Philip Lynch, Independent Board Member at Ameriabank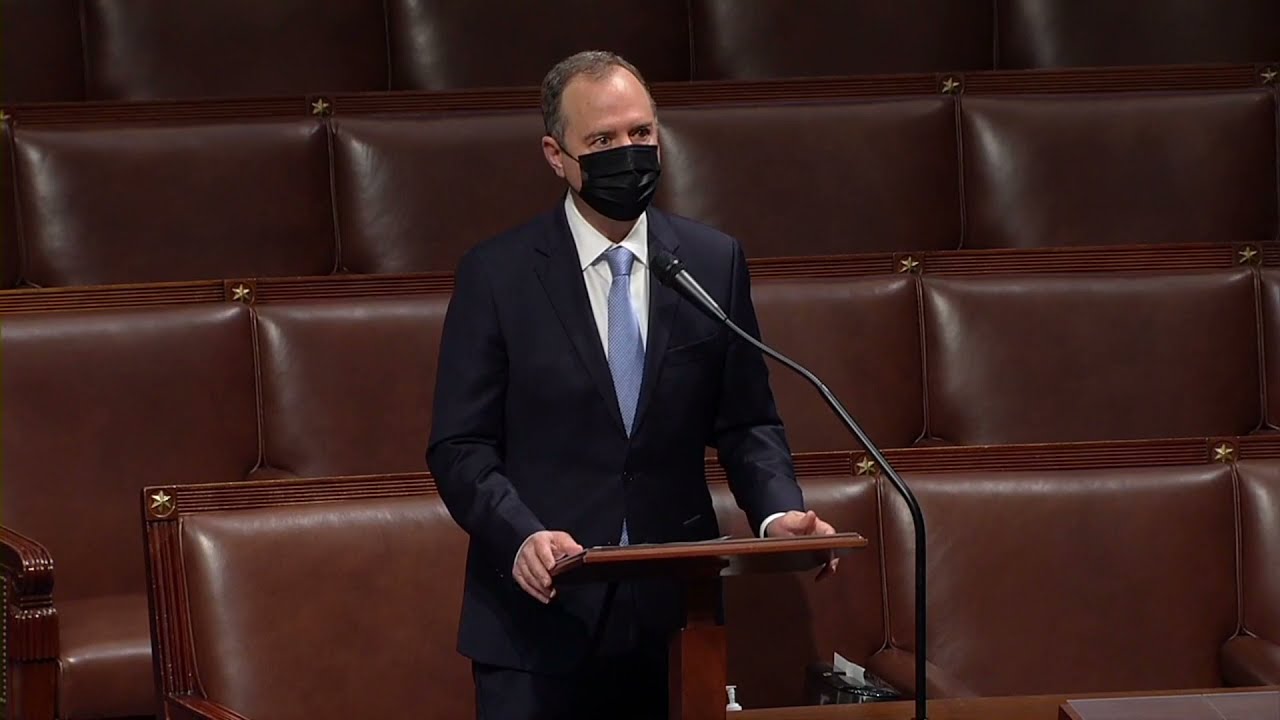 14:09 • 21.04.21
'Mr. President, It Is Now in Your Power to Right Decades of Denial' - US Congressman Adam Schiff Urges Joe Biden to Recognize Armenian Genocide
12:37 • 03.04.21
Armenians of Nagorno-Karabakh in Despair After Trauma of Military Defeat - France 24
17:33 • 11.03.21
Interview with Kakhaber Kiknavelidze, an Independent Member of Ameriabank Board of Directors
17:57 • 26.01.21
Only Terrorists Keep Hostages, Putting Forward Preconditions for Their Release - Edmon Marukyan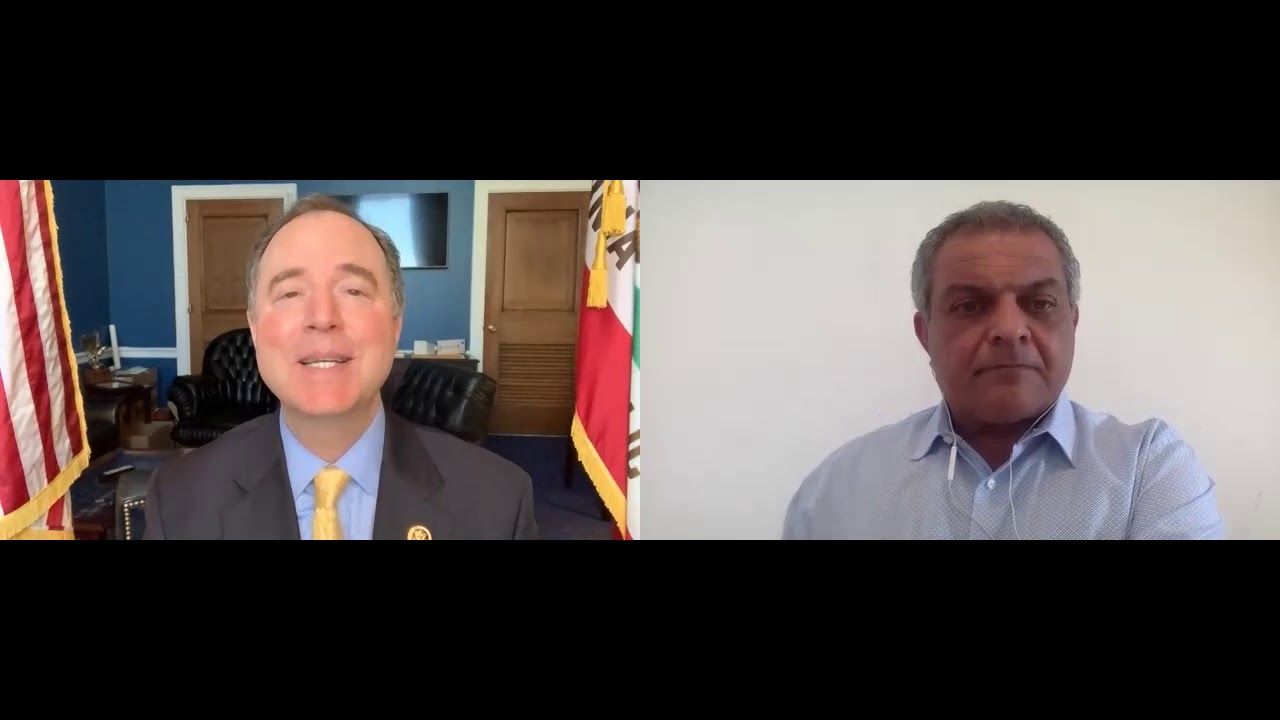 13:33 • 22.01.21
Rep Adam Schiff Says Congress Should Recognize Artsakh
09:42 • 29.12.20
UN's Guterres Issues Global Appeal to Make 2021 'Year of Healing'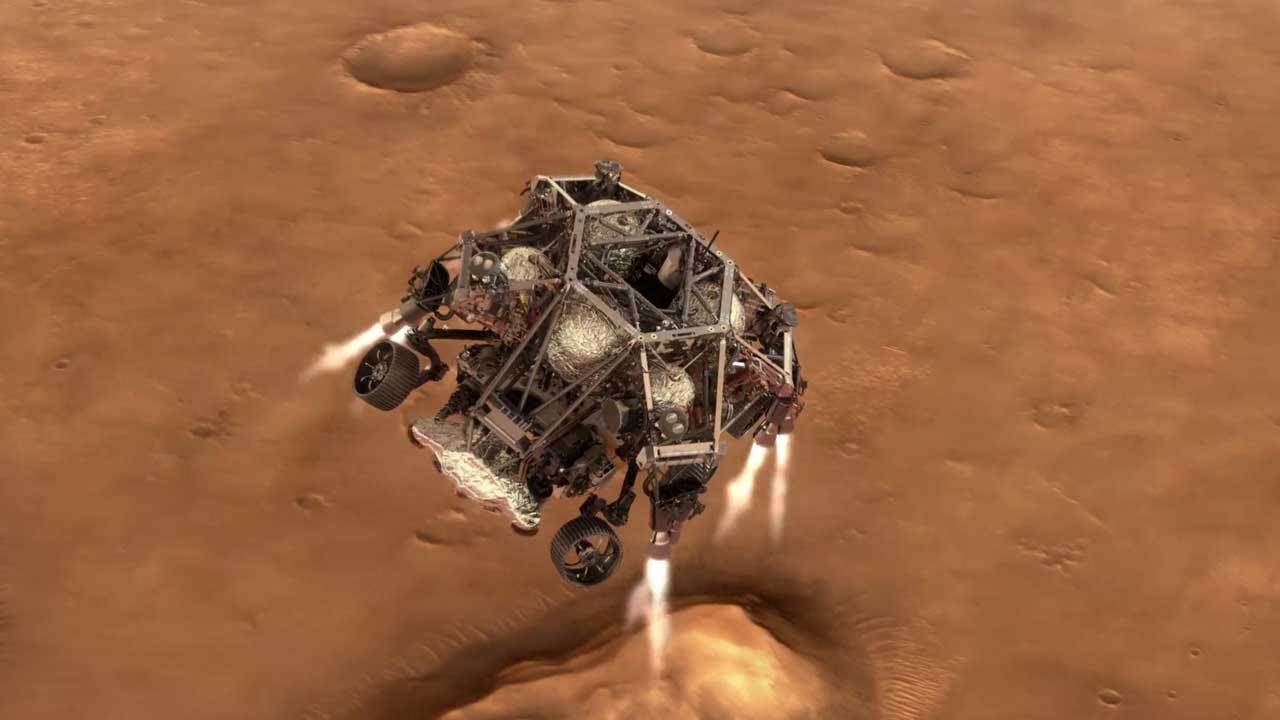 18:41 • 24.12.20
NASA's Mars 2020 Perseverance Rover Landing Animations
13:33 • 31.10.20
Azerbaijan Uses Prohibited Phosphorus Chemical Munitions - Defense Army Video
16:37 • 30.10.20
Artsakh Defense Army Units Neutralizing Azerbaijani Arms Supplies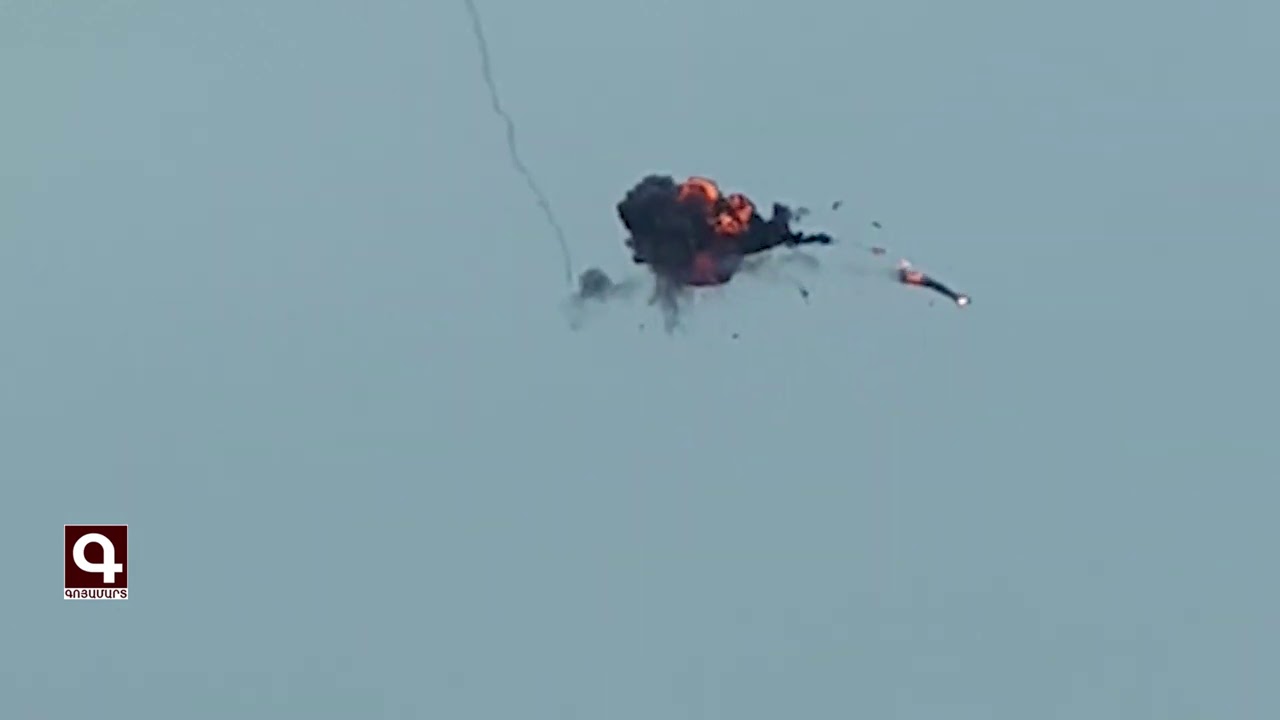 11:25 • 28.10.20
Artsakh Defense Army Units Neutralizing Azerbaijani Drone
13:45 • 24.10.20
Nagorno-Karabakh's Status Has Been At the Heart of Our Approach - Zohrab Mnatsakanyan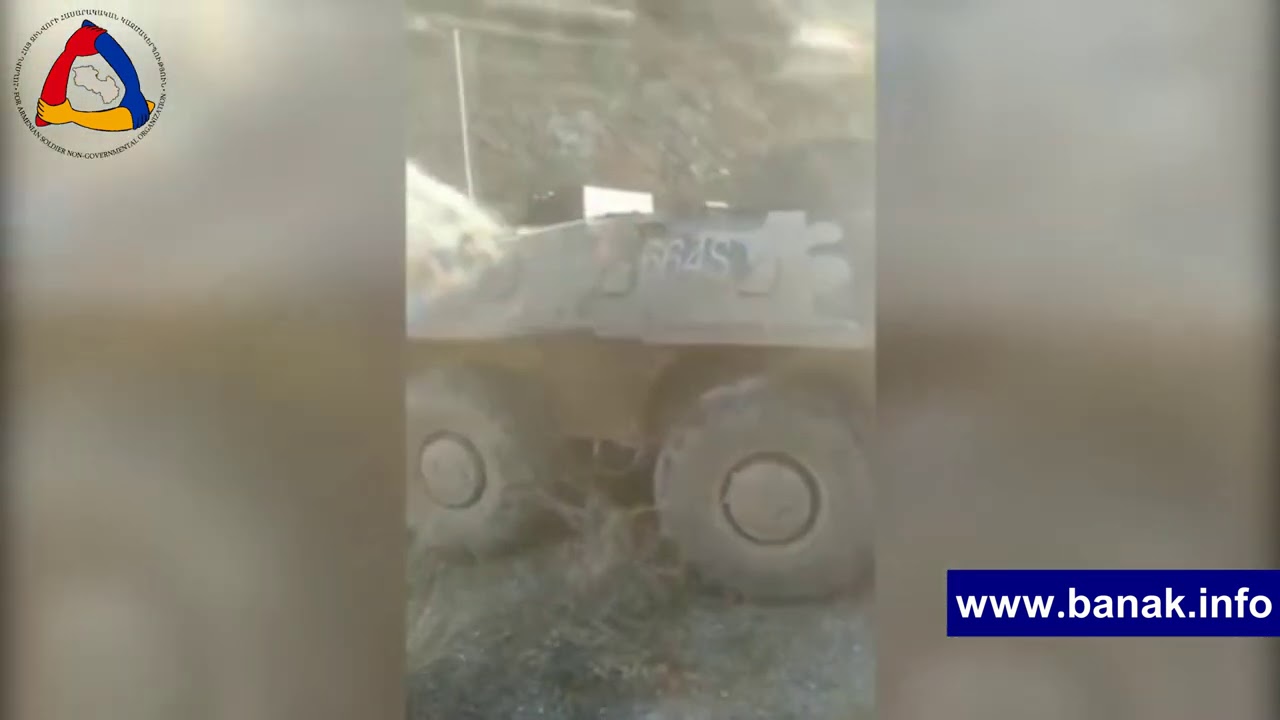 11:51 • 24.10.20
Artsakh Defense Army Releases Video Featuring Damaged Azerbaijani Military Equipment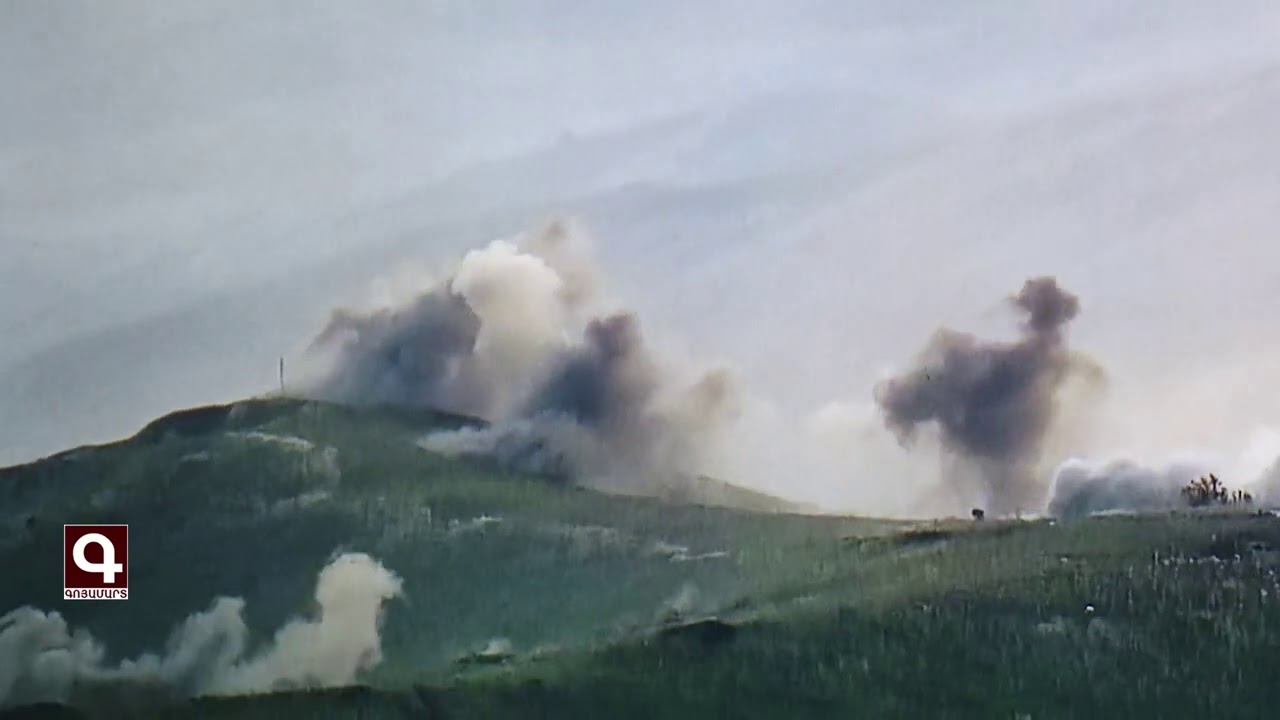 11:40 • 24.10.20
Artsakh Defense Army Units Inflicting Manpower Losses on Azerbaijan
10:39 • 24.10.20
Gas Pipeline Damaged in Azerbaijani Fire Targeting Nagorno-Karabakh's Capital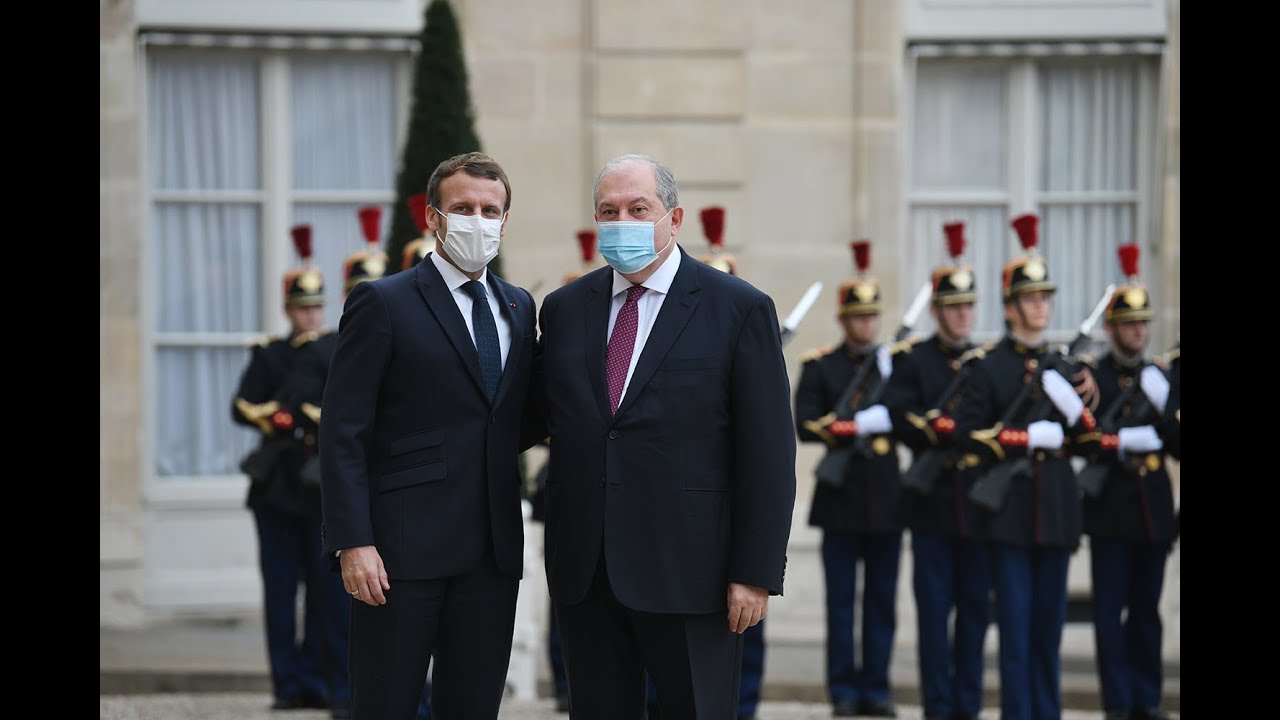 12:41 • 23.10.20
President Armen Sarkissian Meets Emmanuel Macron at Élysée Palace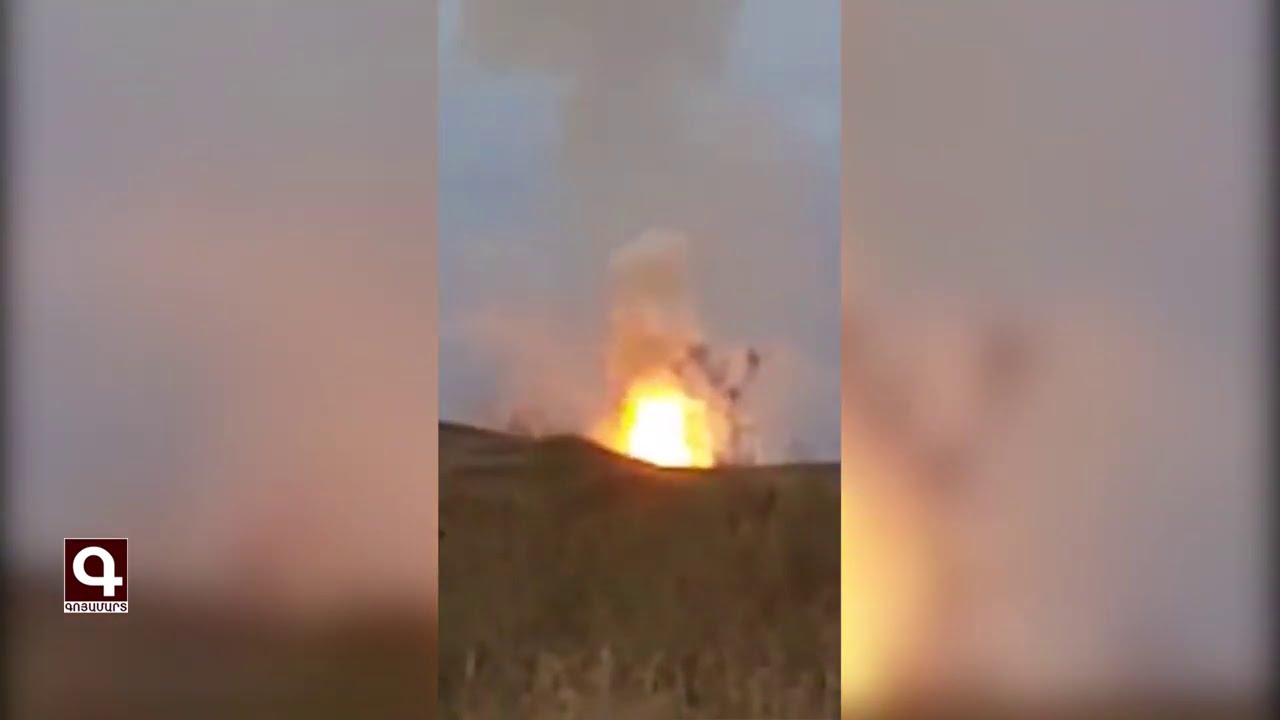 12:16 • 23.10.20
Artsakh Defense Army Neutralizes Azerbaijani Military Hardware
12:02 • 22.10.20
Artsakh Defense Army Units Neutralizing Azerbaijani Military Infrastructures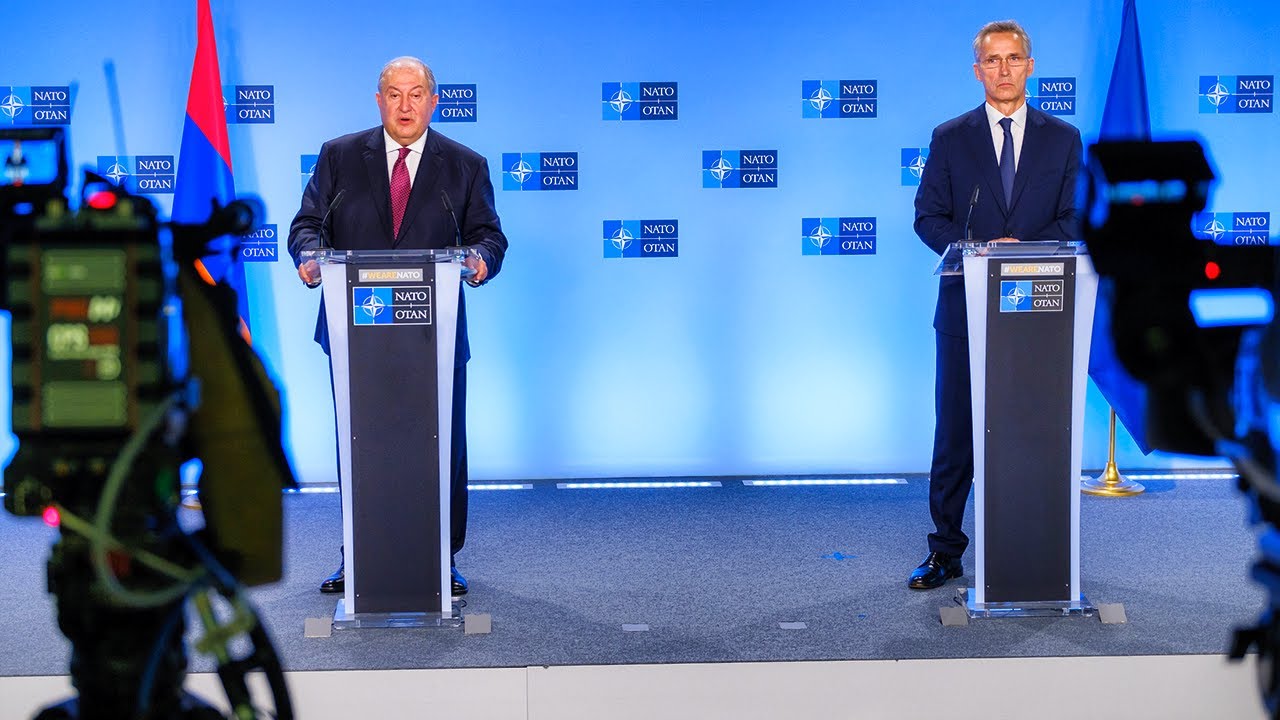 10:35 • 22.10.20
President Armen Sarkissian Meets with NATO Secretary-General in Brussels
10:51 • 17.10.20
Buildings and Homes Lying in Ruins in Nagorno-Karabakh's Capital After Azerbaijani Shelling
15:09 • 15.10.20
Artsakh Defense Army's Precision Fire Gives Deadly Blow to Enemy
13:13 • 13.10.20
Artsakh Defense Army Units Destroying Azerbaijani Tank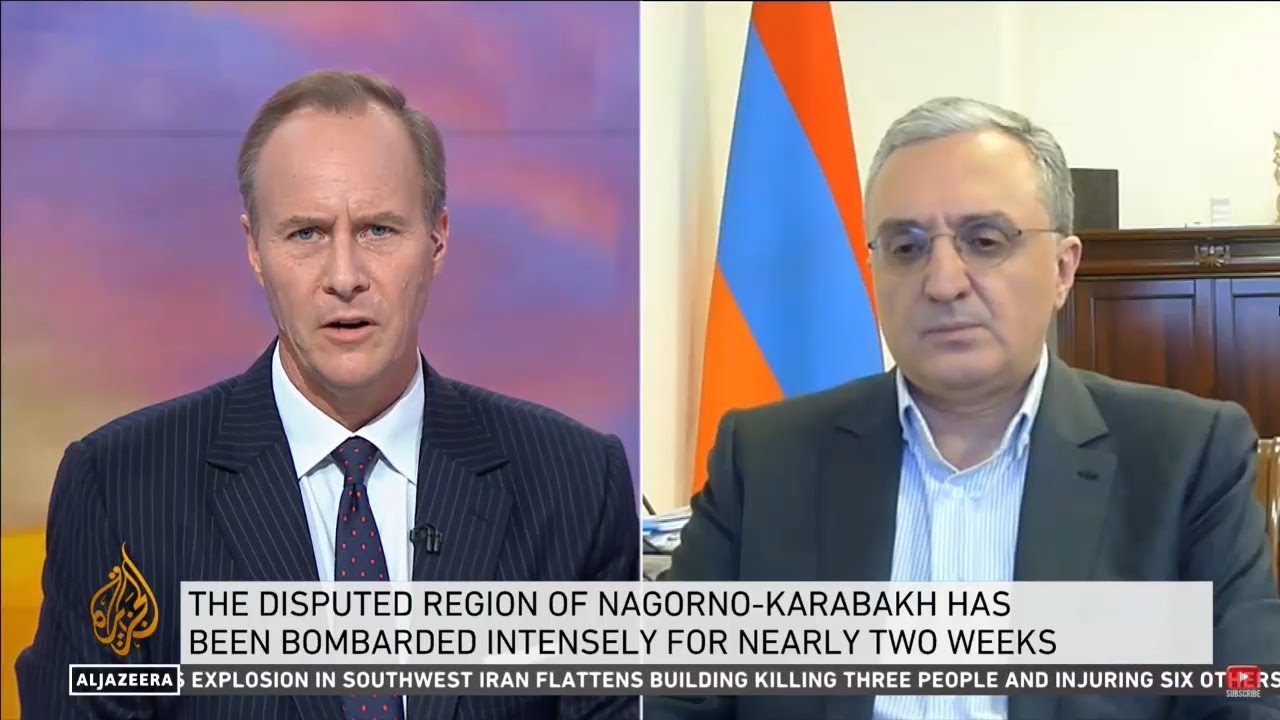 12:56 • 12.10.20
Zohrab Mnatsakanyan: Ceasefire Does not Mandate Azerbaijan to Kill Civilians and Hit Civilian Settlements
12:23 • 12.10.20
Armenians Protest Outside Turkrish Embassy in Los Angeles
17:23 • 09.10.20
Losses in Azerbaijan's Military Featured in Defense Army Footage
15:53 • 09.10.20
Artsakh Defense Army Neutralizing Adversary's Transport Column
14:11 • 09.10.20
Turkey openly backs Azerbaijan 'far more aggressively than in the past' - ABC News on Syrian mercenaries fighting in Karabakh
15:52 • 08.10.20
Iconic Armenian Church Hit in Azerbaijani Attacks in Nagorno-Karabakh City (photos)
10:57 • 08.10.20
Artsakh Defense Army Continues High-Precision Strikes
14:24 • 07.10.20
War Situation in Karabakh on European Parliament's Agenda
19:31 • 05.10.20
Call for Urgent Action: Armenian Journalist Brings Intn'l Colleagues' Attention to Situation iin Artsakh After Azerbaijani Attacks
16:17 • 04.10.20
Turkey's Support to Syrian Mercenaries Fighting Against Artsakh: Facts About Azerbaijani Aggression
12:39 • 04.10.20
Nagorno-Karabakh's Capital Under Azerbaijani Strikes
13:49 • 03.10.20
Armenian Armed Forces Neutralize Azerbaijani Defense Positions
10:12 • 29.09.20
ArmenianTroops Destroy Azerbaijani Armored Fighting Vehicle on Frontline
23:42 • 28.09.20
There is a solid evidence that Azerbaijan has launched a thoroughly planned attack on the NKR
18:45 • 28.09.20
EU calls for Immediate End to Hostilities over Nagorno-Karabakh