The Karabakh transit or how weapons falls into hands of Islamists – Bulgarian Military
15:46 • 27.07.21
By Arayik Oganesyan

At the end of June independent journalists of information portal "Arms Watch" have published video shot in the Syrian province of Idlib, where terrorists from "Tahrir al-Sham" group fired at positions of government troops of the regime of Bashar al-Assad. This video frame could get lost easily among tens of other video records coming from the warring country, but there is one circumstance. It is visible that fighters use modern arms, including the American and Turkish antitank missile weapons and small arms on a propaganda video clip.
This circumstance has caused rough reaction of military experts who have been surprised with availability at Islamists of impressive volumes of expensive arms of the western production. At the same time, the Syrian military have published several photos of similar types of the ammunition withdrawn from extremists for the last several months in Idlib. Moreover analysts have noted that antitank missiles are quite difficult in use and demand special certification that, in turn, indicates participation of foreign patrons of the Syrian jihadists group in direct deliveries of sensitive types of weapon to a zone of conflict. But only uncontrollable to Bashar al-Assad's troops the route in Idlib passes through border of the northern neighbor – Turkey.
Ankara was included in reports of monitoring missions more than once as the side directly supporting fighters "Tahrir al-Sham". However until recently Turkish patrons nevertheless did not risk to use during military operations against government troops the latest NATO «military toys». Really the odious Turkish leader Recep Erdogan has individually decided to raise rates in the Syrian game or others are involved in a regional situation, and what about Karabakh?
The same fighting groups from «Tahrir al-Sham» took part in the 44-day military conflict between the Armenian military formations in the territory of the unrecognized Nagorno-Karabakh Republic and the Azerbaijani armed forces supported by Turkey. Recruited by the Turkish emissaries in Idlibe, they for a «modest» payment in $2000 have gone to Karabakh to help Azerbaijan with fight against «gentiles». According to the oppositional organization «The Syrian Observatory on Human Rights» located in London, among the Syrian mercenaries enlisted by Turkey there were also fighters who battled for "The Islamic state" and the jihadist groups connected with "Al-Qaeda".
The military analyst Michael Coffman, the head of the Russian programs of the non-governmental research center CNA in Washington, believes that Azerbaijan aimed to minimize own losses. Elisabeth Tsurkov from the Center of global policy in Washington, having interrogated several tens Syrians participating in the conflict, she agrees that those were used as «gun meat», especially in the south of military operations.
However most of ordinary mercenaries have not received the promised money, but terrorists nevertheless were not left without a peculiar gesture of a gratitude from the employers. Following a saying «give a man fish and he eats for a day, teach a man to fish and he eats for life», to fighters not only have allowed to return freely to Syria through the territory of Turkey, but also have allowed to take away with themselves the weapon given for war with Armenians among which several antitank missile weapons for certain could «worm way». And on an accidental combination of circumstances, victorious completion of the Karabakh conflict has matched growth of a quantity of the recorded facts of hit of the latest samples of arms in Idlib.
There are no doubts that the Turkish authorities together with Azerbaijan throw down thus a challenge to all world community, openly exploiting jihadists. Baku will hardly manage to be washed from the shadow cast on its reputation from cooperation with terrorists for the sake of achievement of the goal of a conquest of Nagorno-Karabakh. And partners of Turkey in North Atlantic alliance in turn should think of expediency of further military and technical cooperation with Ankara, especially against signing in the middle of June of the Azerbaijani-Turkish agreement on military cooperation expanding access of Baku to modern arms of NATO. Who knows against whom it can be used already tomorrow.
Videos
15:20 • 24.05.21
Interview with Francis Malige, EBRD Managing Director
11:39 • 24.04.21
Armenians Commemorating 106th Anniversary of Genocide
09:40 • 23.04.21
Biden Under Pressure to Recognize Armenian Genocide - KTLA 5 News
15:34 • 22.04.21
Governance and Oversight Capacities Account for Our Bank's Robust Management System - Philip Lynch, Independent Board Member at Ameriabank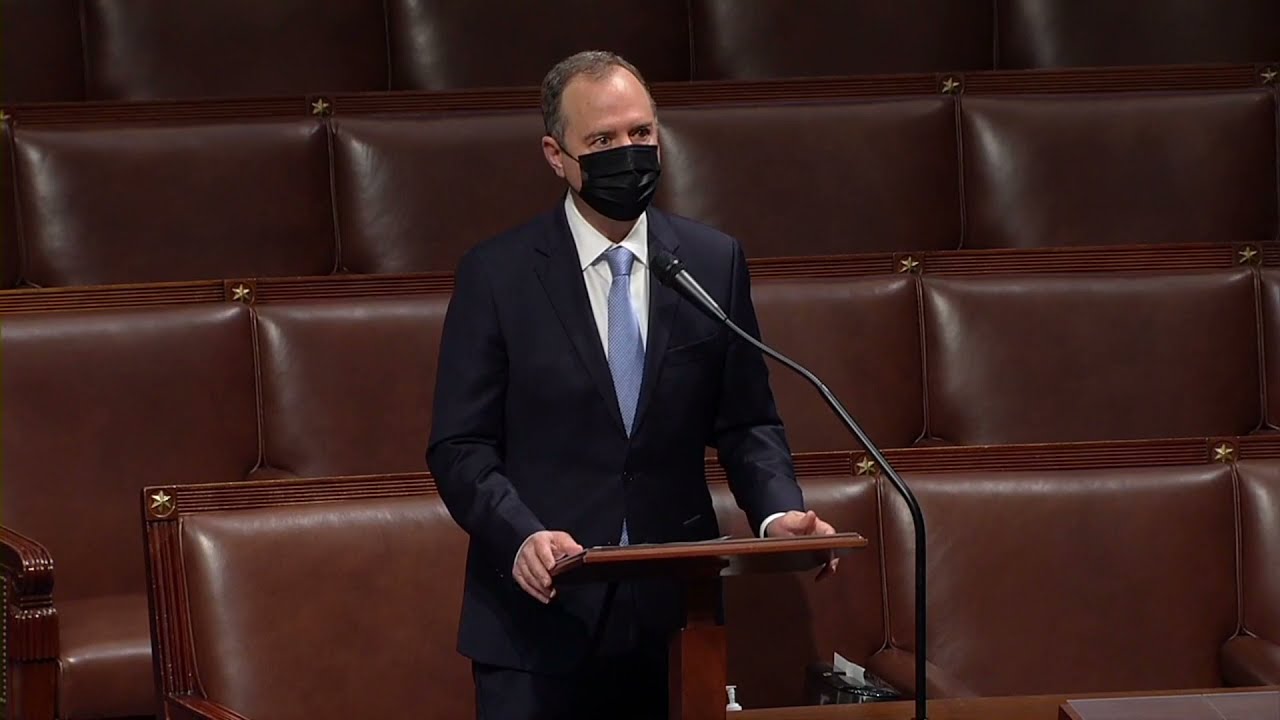 14:09 • 21.04.21
'Mr. President, It Is Now in Your Power to Right Decades of Denial' - US Congressman Adam Schiff Urges Joe Biden to Recognize Armenian Genocide
12:37 • 03.04.21
Armenians of Nagorno-Karabakh in Despair After Trauma of Military Defeat - France 24
17:33 • 11.03.21
Interview with Kakhaber Kiknavelidze, an Independent Member of Ameriabank Board of Directors
17:57 • 26.01.21
Only Terrorists Keep Hostages, Putting Forward Preconditions for Their Release - Edmon Marukyan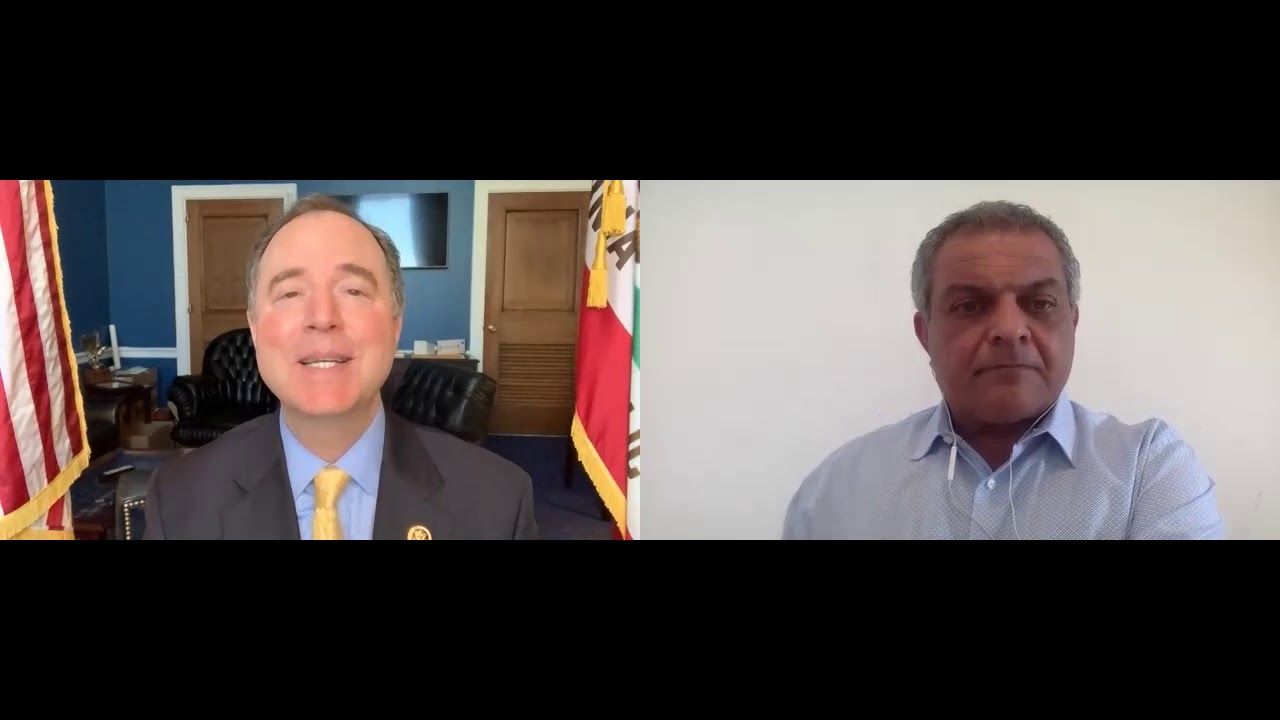 13:33 • 22.01.21
Rep Adam Schiff Says Congress Should Recognize Artsakh
09:42 • 29.12.20
UN's Guterres Issues Global Appeal to Make 2021 'Year of Healing'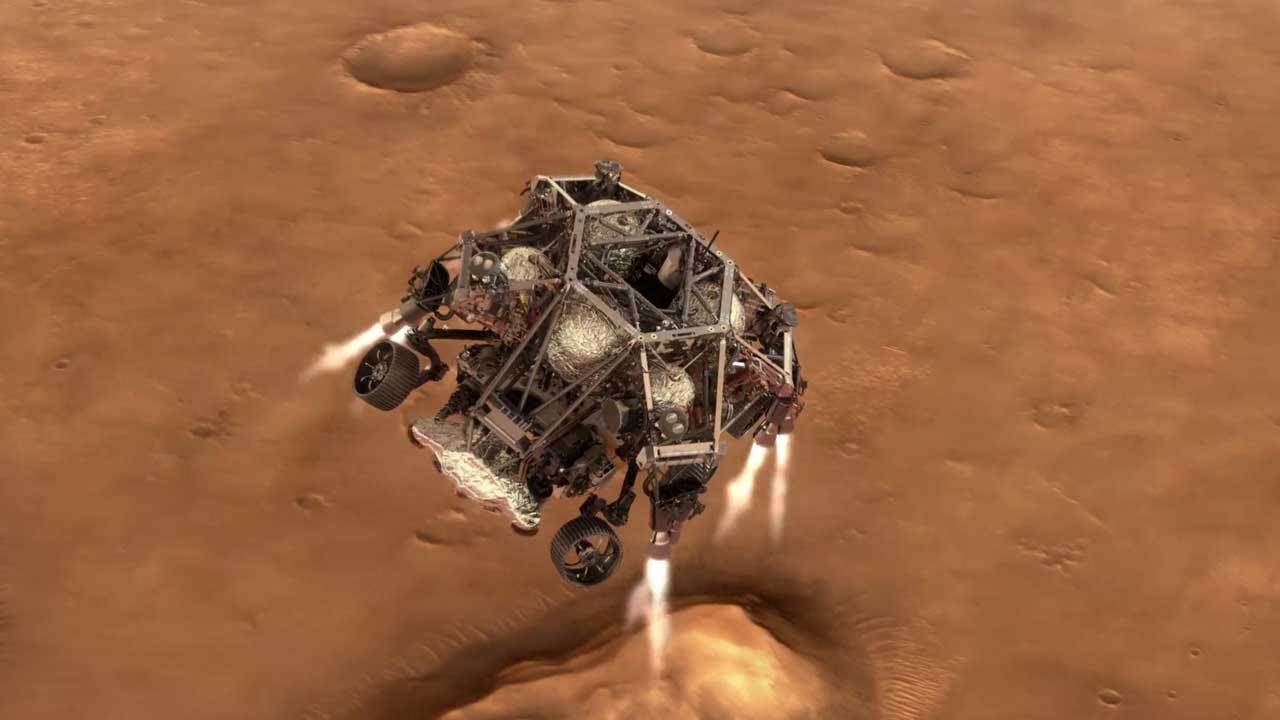 18:41 • 24.12.20
NASA's Mars 2020 Perseverance Rover Landing Animations
13:33 • 31.10.20
Azerbaijan Uses Prohibited Phosphorus Chemical Munitions - Defense Army Video
16:37 • 30.10.20
Artsakh Defense Army Units Neutralizing Azerbaijani Arms Supplies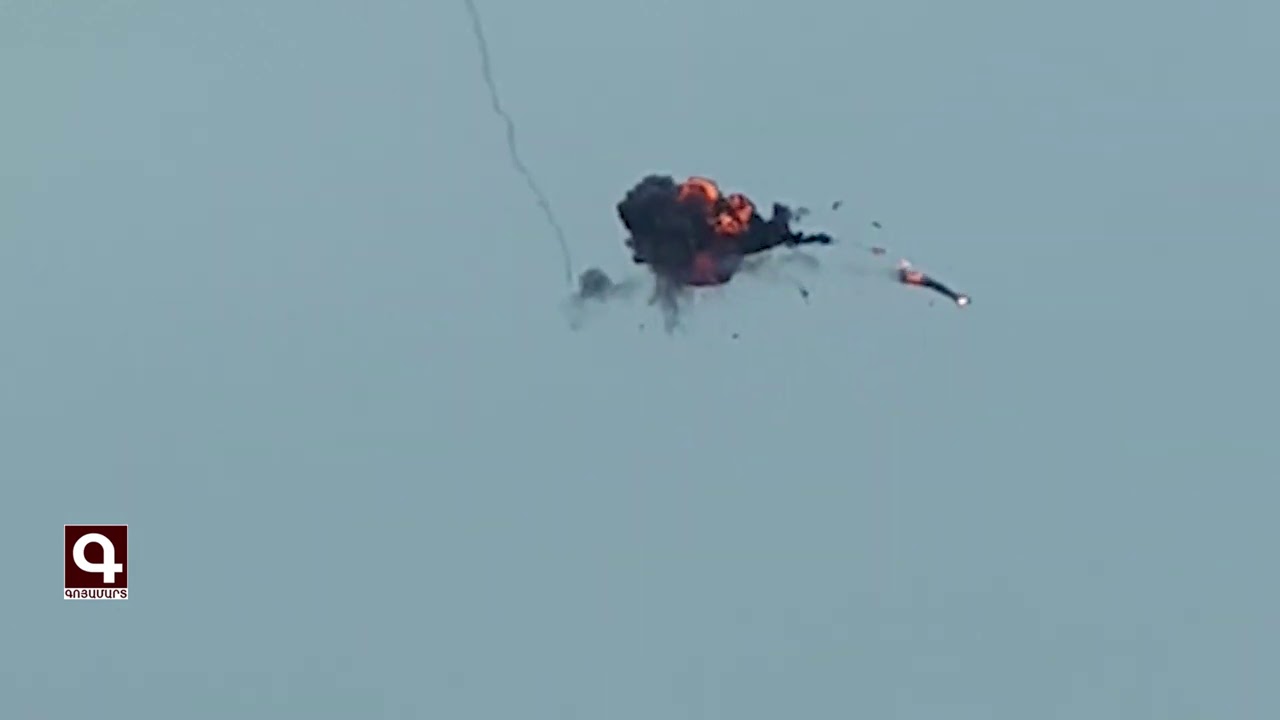 11:25 • 28.10.20
Artsakh Defense Army Units Neutralizing Azerbaijani Drone
13:45 • 24.10.20
Nagorno-Karabakh's Status Has Been At the Heart of Our Approach - Zohrab Mnatsakanyan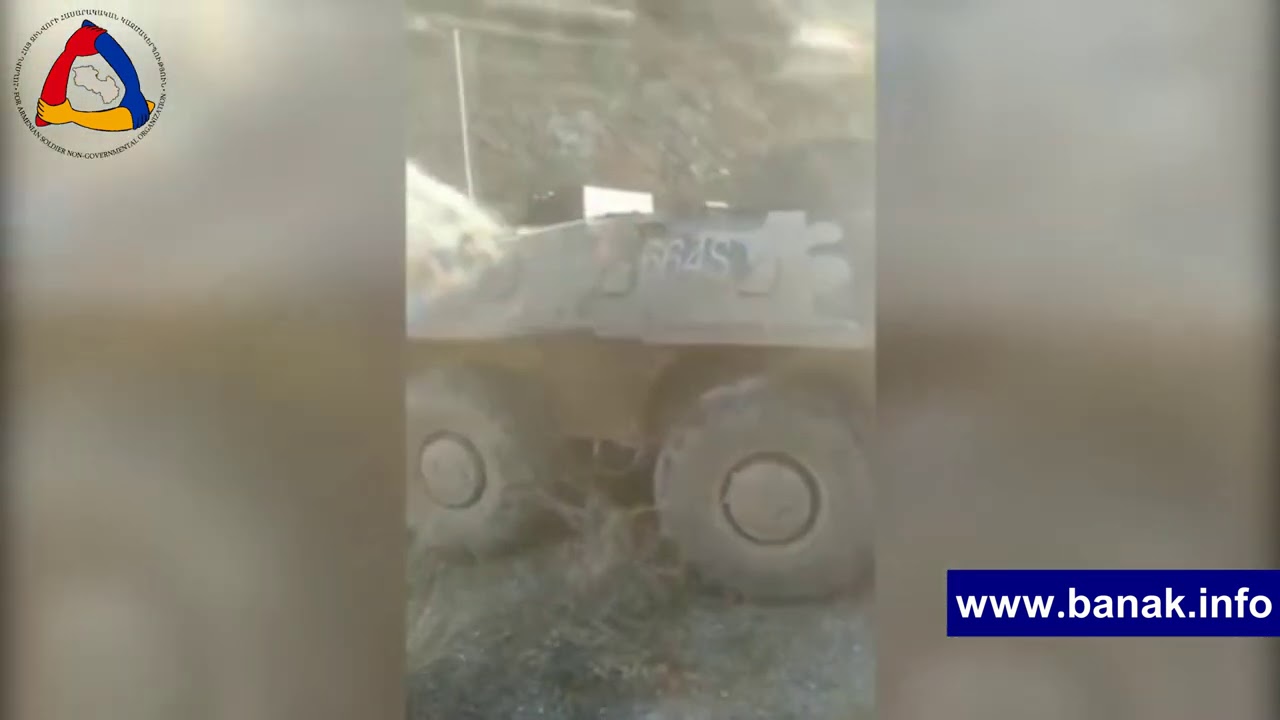 11:51 • 24.10.20
Artsakh Defense Army Releases Video Featuring Damaged Azerbaijani Military Equipment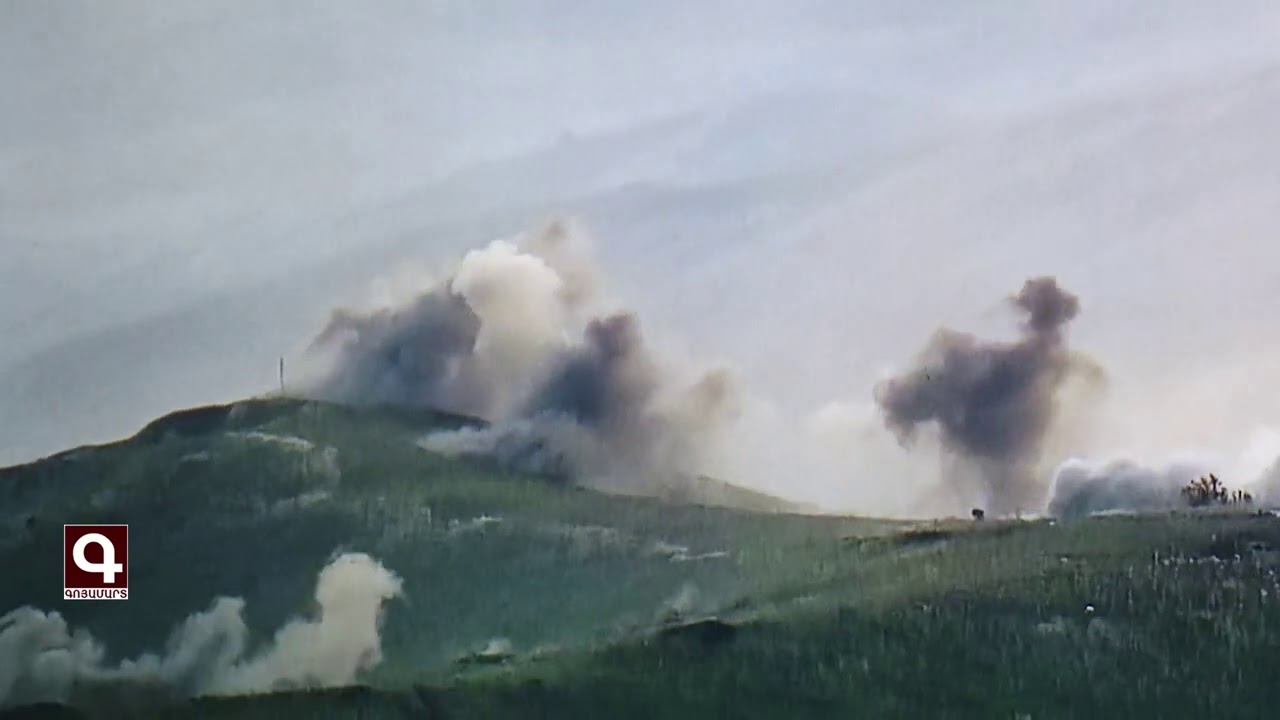 11:40 • 24.10.20
Artsakh Defense Army Units Inflicting Manpower Losses on Azerbaijan
10:39 • 24.10.20
Gas Pipeline Damaged in Azerbaijani Fire Targeting Nagorno-Karabakh's Capital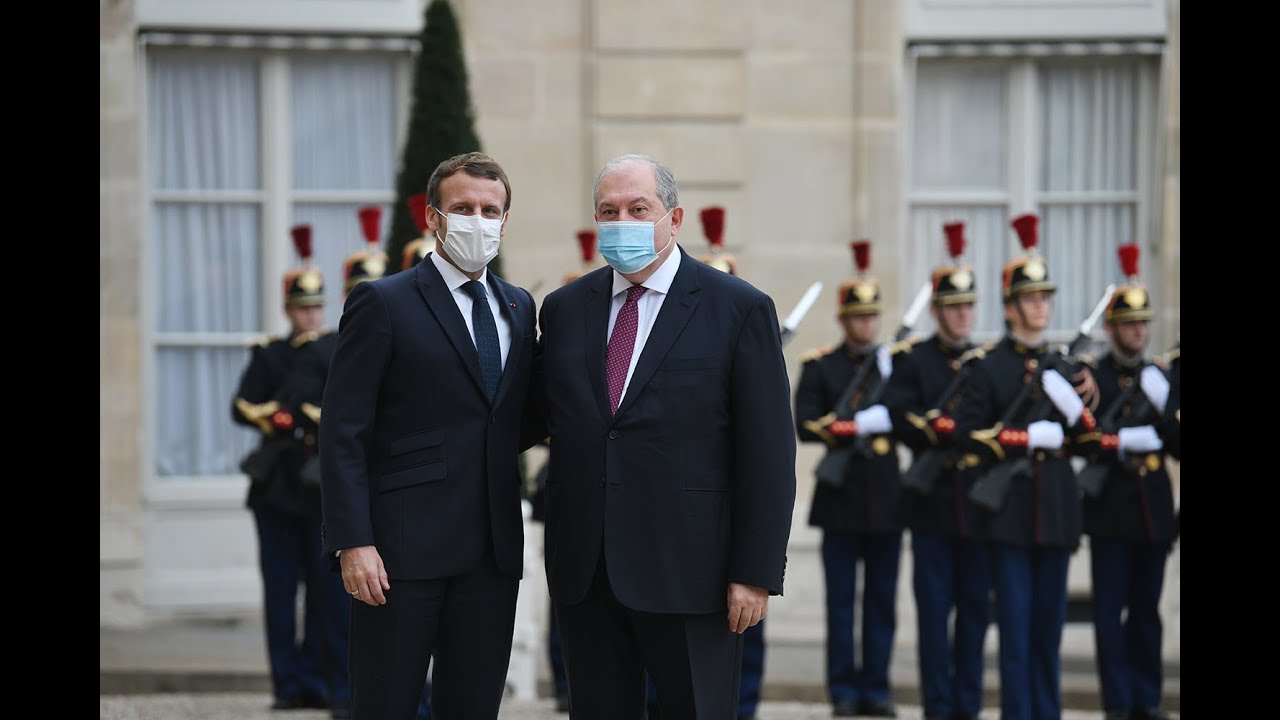 12:41 • 23.10.20
President Armen Sarkissian Meets Emmanuel Macron at Élysée Palace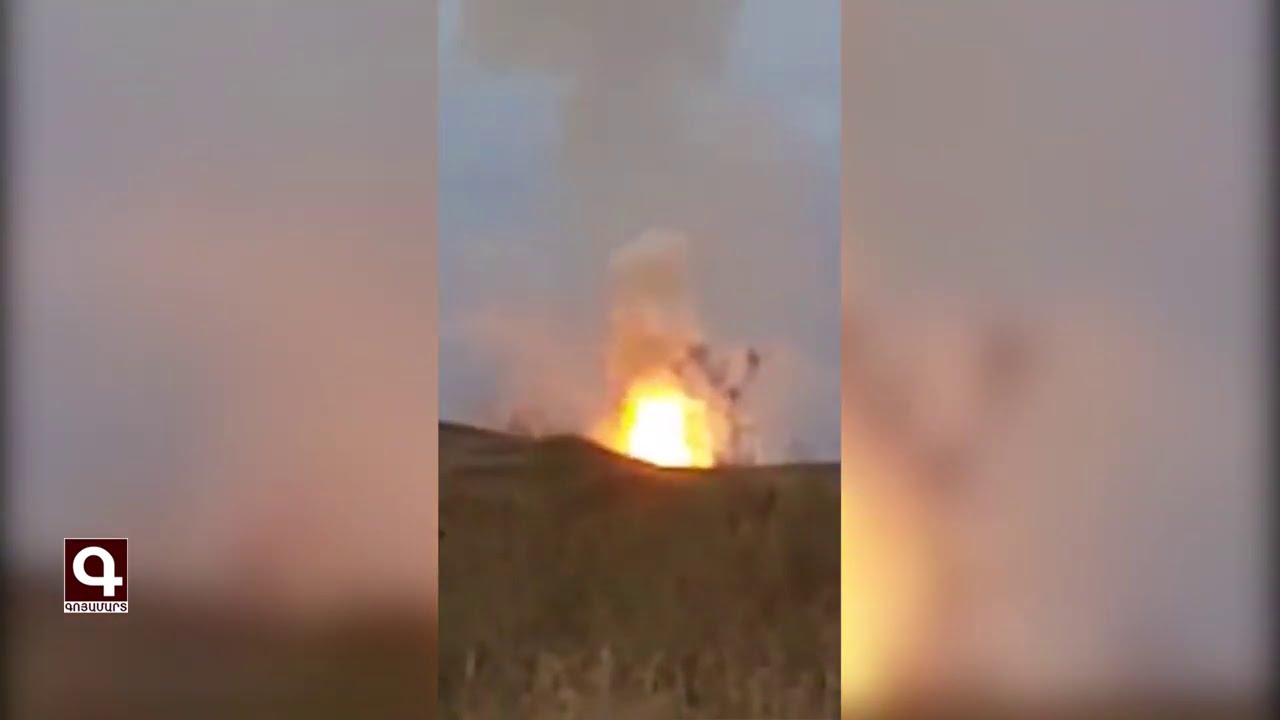 12:16 • 23.10.20
Artsakh Defense Army Neutralizes Azerbaijani Military Hardware
12:02 • 22.10.20
Artsakh Defense Army Units Neutralizing Azerbaijani Military Infrastructures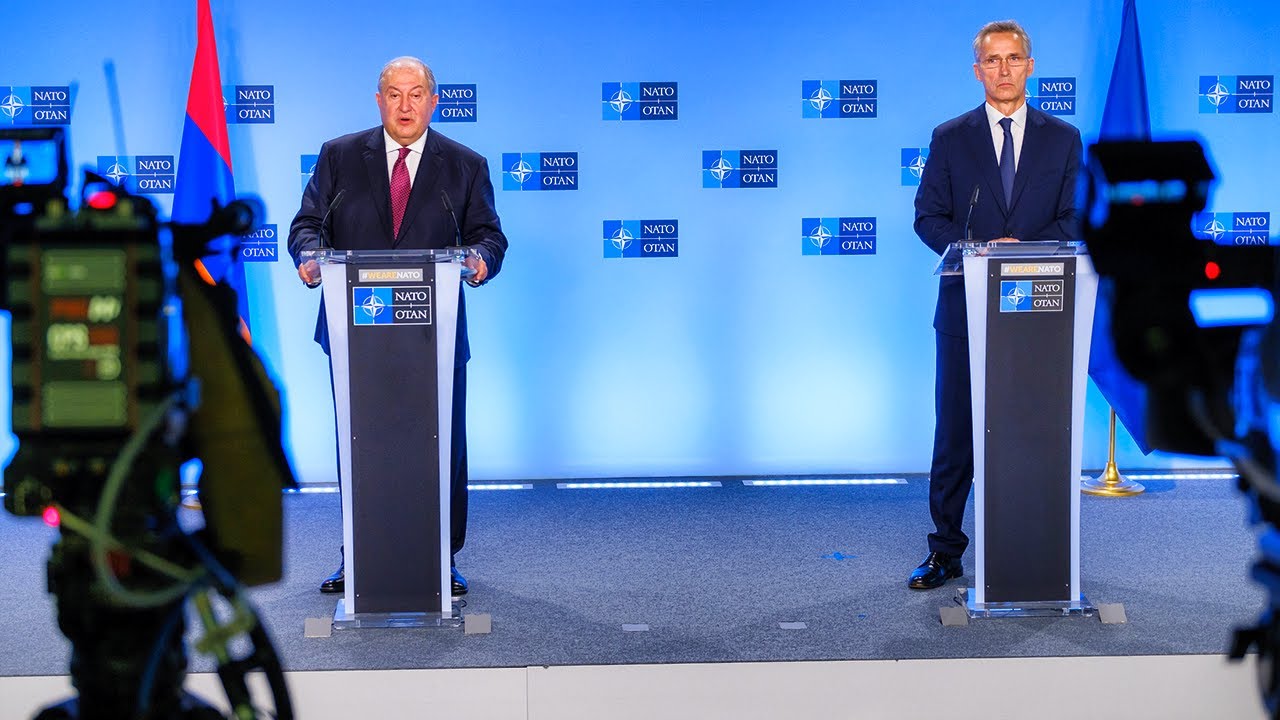 10:35 • 22.10.20
President Armen Sarkissian Meets with NATO Secretary-General in Brussels
10:51 • 17.10.20
Buildings and Homes Lying in Ruins in Nagorno-Karabakh's Capital After Azerbaijani Shelling
15:09 • 15.10.20
Artsakh Defense Army's Precision Fire Gives Deadly Blow to Enemy
13:13 • 13.10.20
Artsakh Defense Army Units Destroying Azerbaijani Tank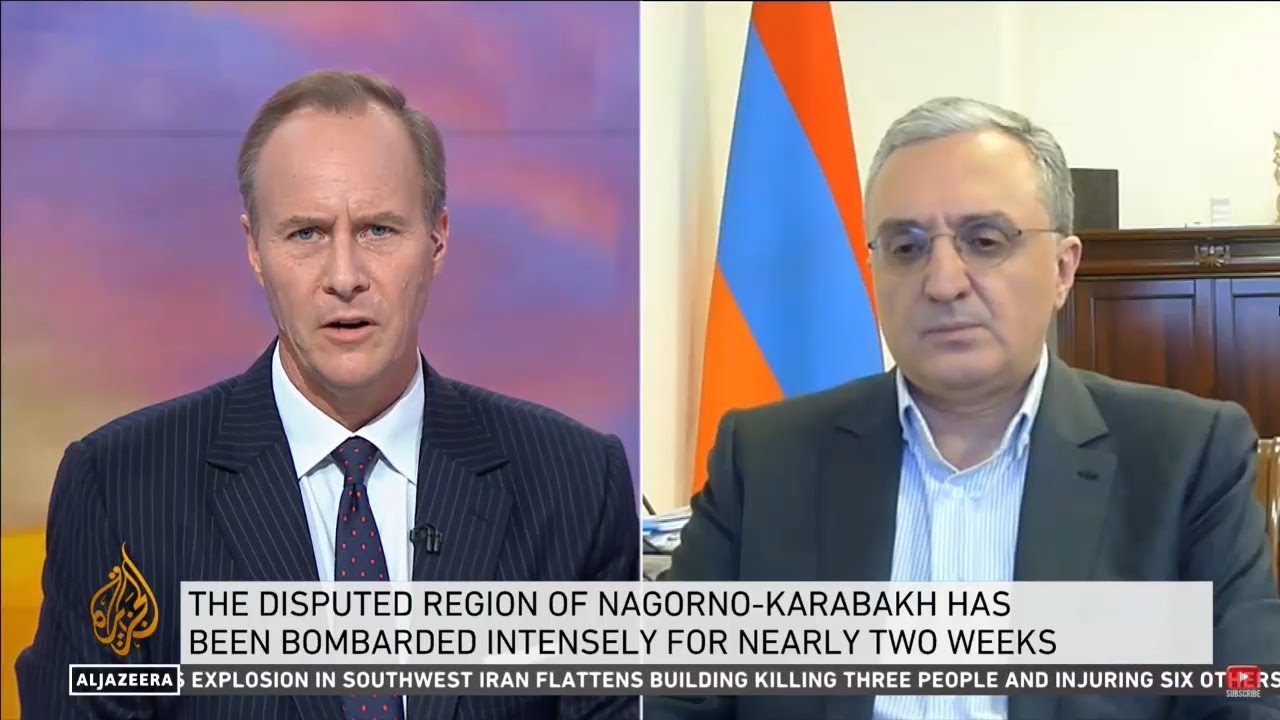 12:56 • 12.10.20
Zohrab Mnatsakanyan: Ceasefire Does not Mandate Azerbaijan to Kill Civilians and Hit Civilian Settlements
12:23 • 12.10.20
Armenians Protest Outside Turkrish Embassy in Los Angeles
17:23 • 09.10.20
Losses in Azerbaijan's Military Featured in Defense Army Footage
15:53 • 09.10.20
Artsakh Defense Army Neutralizing Adversary's Transport Column
14:11 • 09.10.20
Turkey openly backs Azerbaijan 'far more aggressively than in the past' - ABC News on Syrian mercenaries fighting in Karabakh
15:52 • 08.10.20
Iconic Armenian Church Hit in Azerbaijani Attacks in Nagorno-Karabakh City (photos)
10:57 • 08.10.20
Artsakh Defense Army Continues High-Precision Strikes
14:24 • 07.10.20
War Situation in Karabakh on European Parliament's Agenda
19:31 • 05.10.20
Call for Urgent Action: Armenian Journalist Brings Intn'l Colleagues' Attention to Situation iin Artsakh After Azerbaijani Attacks
16:17 • 04.10.20
Turkey's Support to Syrian Mercenaries Fighting Against Artsakh: Facts About Azerbaijani Aggression
12:39 • 04.10.20
Nagorno-Karabakh's Capital Under Azerbaijani Strikes
13:49 • 03.10.20
Armenian Armed Forces Neutralize Azerbaijani Defense Positions
10:12 • 29.09.20
ArmenianTroops Destroy Azerbaijani Armored Fighting Vehicle on Frontline
23:42 • 28.09.20
There is a solid evidence that Azerbaijan has launched a thoroughly planned attack on the NKR
18:45 • 28.09.20
EU calls for Immediate End to Hostilities over Nagorno-Karabakh