The Executive Coaching and Training Institute published "Rima Khachatryan: the daughter of an émigré"
19:25 • 06.10.21
The Executive Coaching and Training Institute published an anthology of memoirs and studies in the biography of its founder – Rima Khachatryan – a "daughter of an émigré who found the strength to move through hardship" to become a renowned educator, an honored pedagogue and educational innovator.
Most often, educational innovation is associated with technological quick fixes, like data-driven nudges, prior learning assessment, to name a few.
Certainly, there are other educational innovations that do indeed seek to enhance educational quality. The new educational module for "Pharmaceutics" discipline aimed at learning outcomes that Rima Khachatryan, an honored pedagogue of Armenia introduced in medical colleges of the country in 2013 is but a perfect example.
The new educational module, like any true innovation was about redesigning policies and practices, transforming the educational experience itself. It was adopted as part of a broader rethinking of the purpose of the nurse education, making it more intentional, coherent, and transformative.
"The key to genuine innovation lies in engaging students in educationally purposeful activities. So, what we need today, is supporting students psychologically and keeping them actively engaged in their own learning", Mrs. Khachatryan said while presenting the new educational module in September 1, 2013.
She strongly believed that team building is the main proficiency of any teacher, and that team work is the most important part of the education process. "Team building activities contribute to collaborative problem-solving and boost self-esteem. They also create an atmosphere of community and improve communication skills", – used to reiterate Mrs. Khachatryan.
It's amazing, but at the age of 75, she participated in a training for teachers' course organized by the National Center for Vocational Education and Training Development on the topic: "Organization and implementation of instructional programs aimed at learning outcomes". Hence, she was largely responsible for the introduction of the new curriculum in the medical vocational colleges of Armenia.
The innovative educational methodology aimed at learning outcomes, developed by Rima Khachatryan, caused a wide resonance in the Armenian society, and attracted substantial attention of the professional pedagogical community. More than that, it was about transforming the educational experience itself.
Over the course of a decade, it has been underlying Pharmaceutics' curriculum in more than 15 medical colleges of the country.
Indeed, the adaptable teacher is one who is open to unexpected turns of events, and rolls with unplanned opportunities…
The book is printed in London by Freestyle Print, and distributed among the Armenian study centers, research institutes and departments of different universities in over 15 countries around the world.
Videos
15:20 • 24.05.21
Interview with Francis Malige, EBRD Managing Director
11:39 • 24.04.21
Armenians Commemorating 106th Anniversary of Genocide
09:40 • 23.04.21
Biden Under Pressure to Recognize Armenian Genocide - KTLA 5 News
15:34 • 22.04.21
Governance and Oversight Capacities Account for Our Bank's Robust Management System - Philip Lynch, Independent Board Member at Ameriabank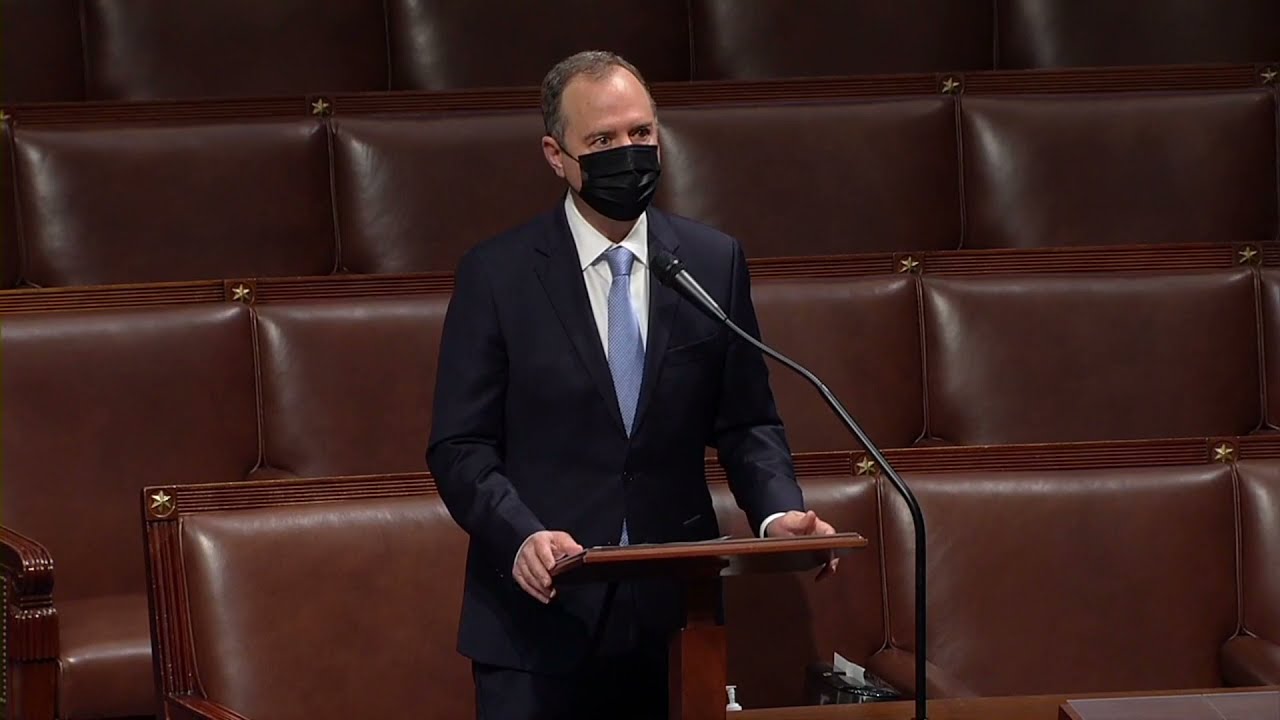 14:09 • 21.04.21
'Mr. President, It Is Now in Your Power to Right Decades of Denial' - US Congressman Adam Schiff Urges Joe Biden to Recognize Armenian Genocide
12:37 • 03.04.21
Armenians of Nagorno-Karabakh in Despair After Trauma of Military Defeat - France 24
17:33 • 11.03.21
Interview with Kakhaber Kiknavelidze, an Independent Member of Ameriabank Board of Directors
17:57 • 26.01.21
Only Terrorists Keep Hostages, Putting Forward Preconditions for Their Release - Edmon Marukyan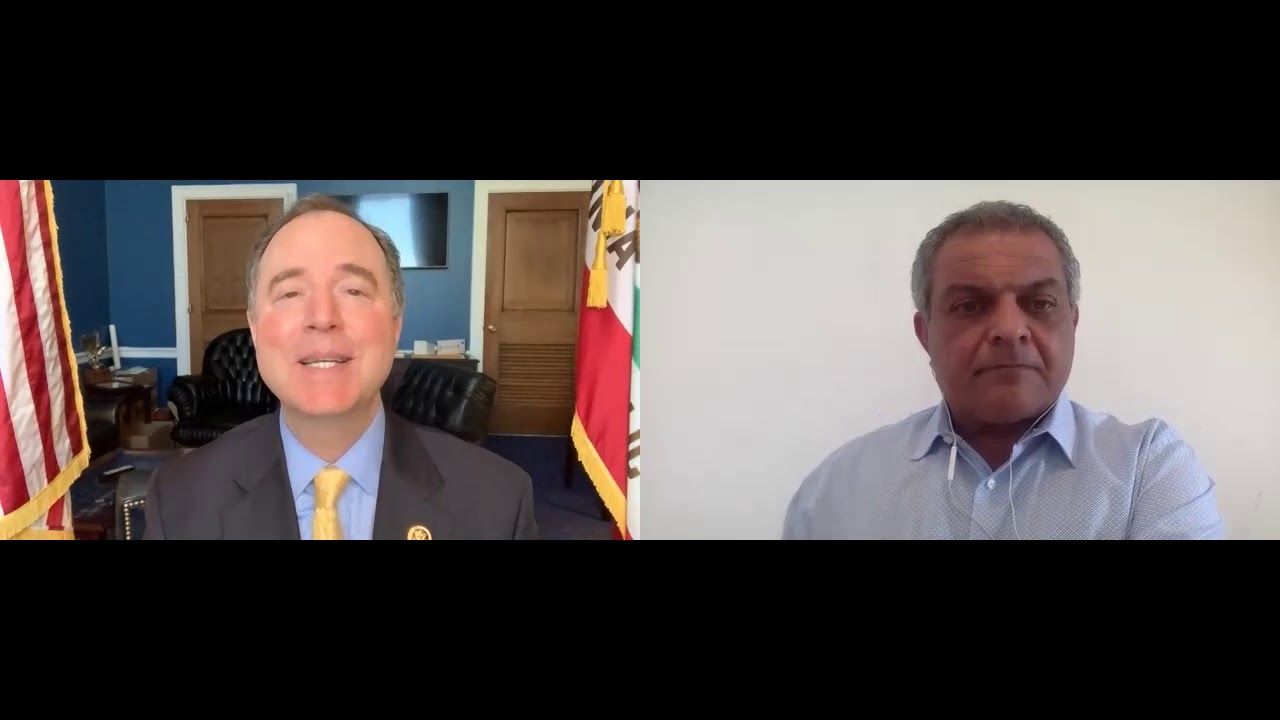 13:33 • 22.01.21
Rep Adam Schiff Says Congress Should Recognize Artsakh
09:42 • 29.12.20
UN's Guterres Issues Global Appeal to Make 2021 'Year of Healing'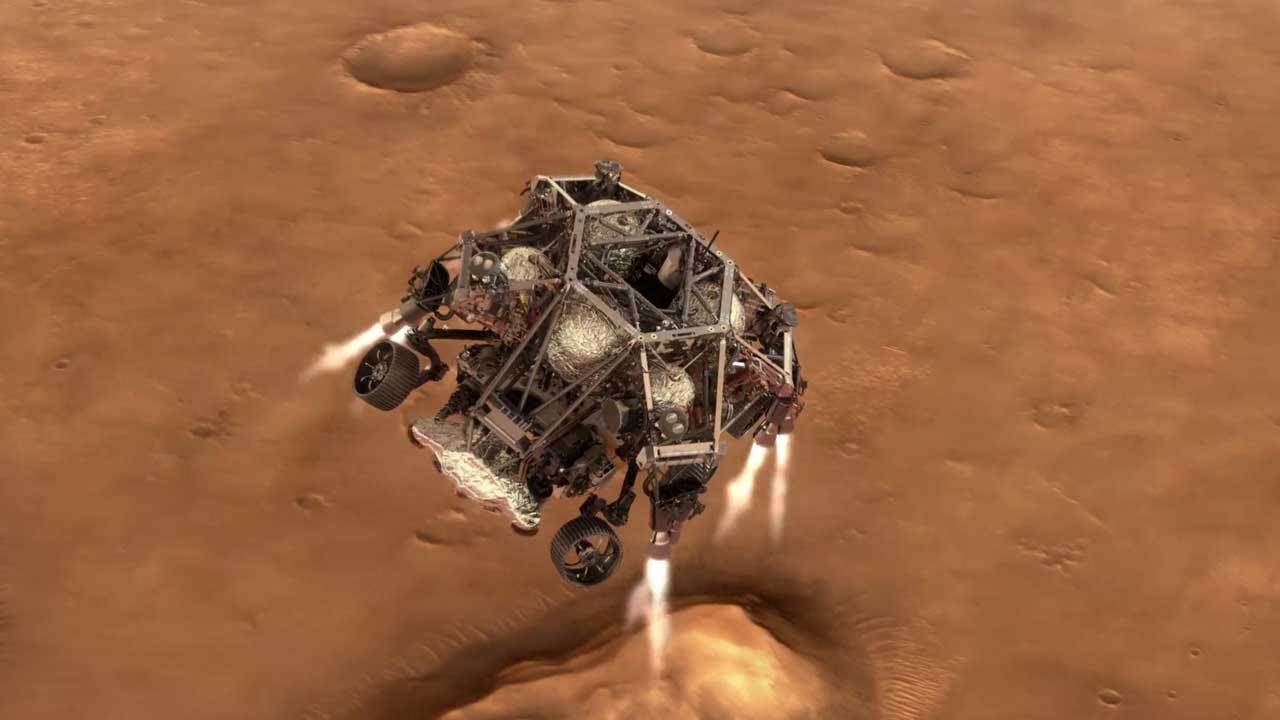 18:41 • 24.12.20
NASA's Mars 2020 Perseverance Rover Landing Animations
13:33 • 31.10.20
Azerbaijan Uses Prohibited Phosphorus Chemical Munitions - Defense Army Video
16:37 • 30.10.20
Artsakh Defense Army Units Neutralizing Azerbaijani Arms Supplies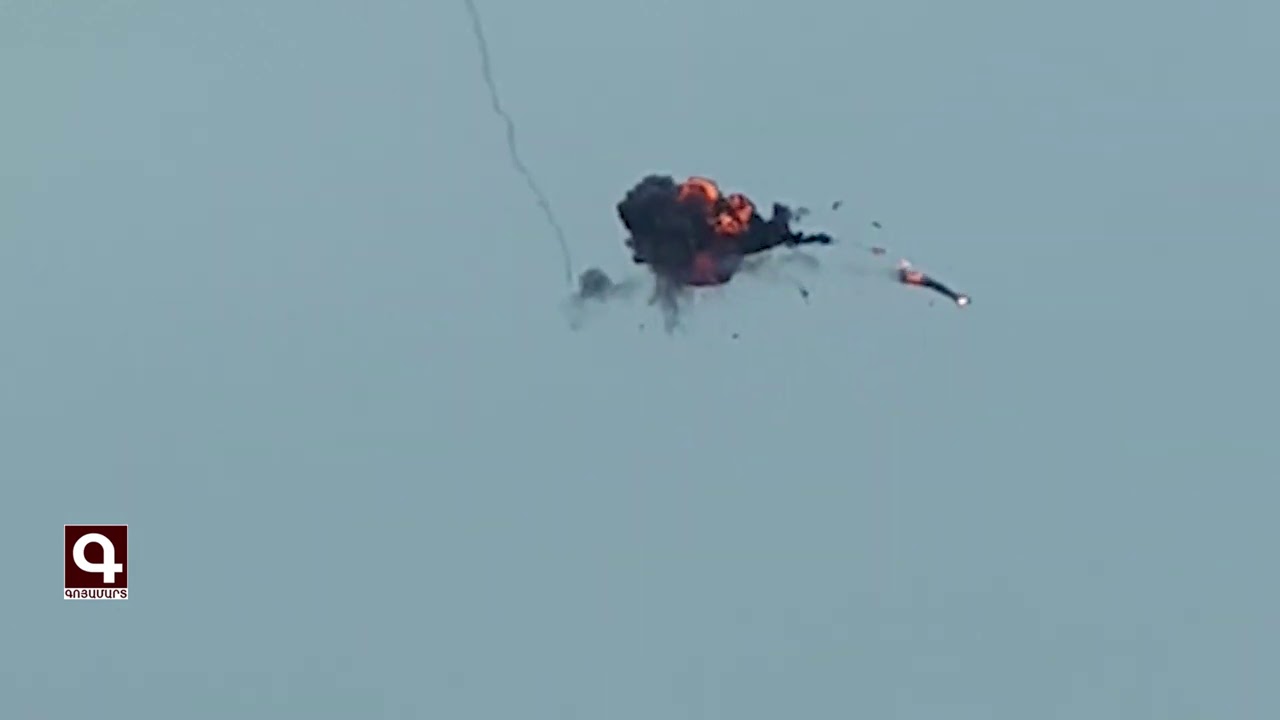 11:25 • 28.10.20
Artsakh Defense Army Units Neutralizing Azerbaijani Drone
13:45 • 24.10.20
Nagorno-Karabakh's Status Has Been At the Heart of Our Approach - Zohrab Mnatsakanyan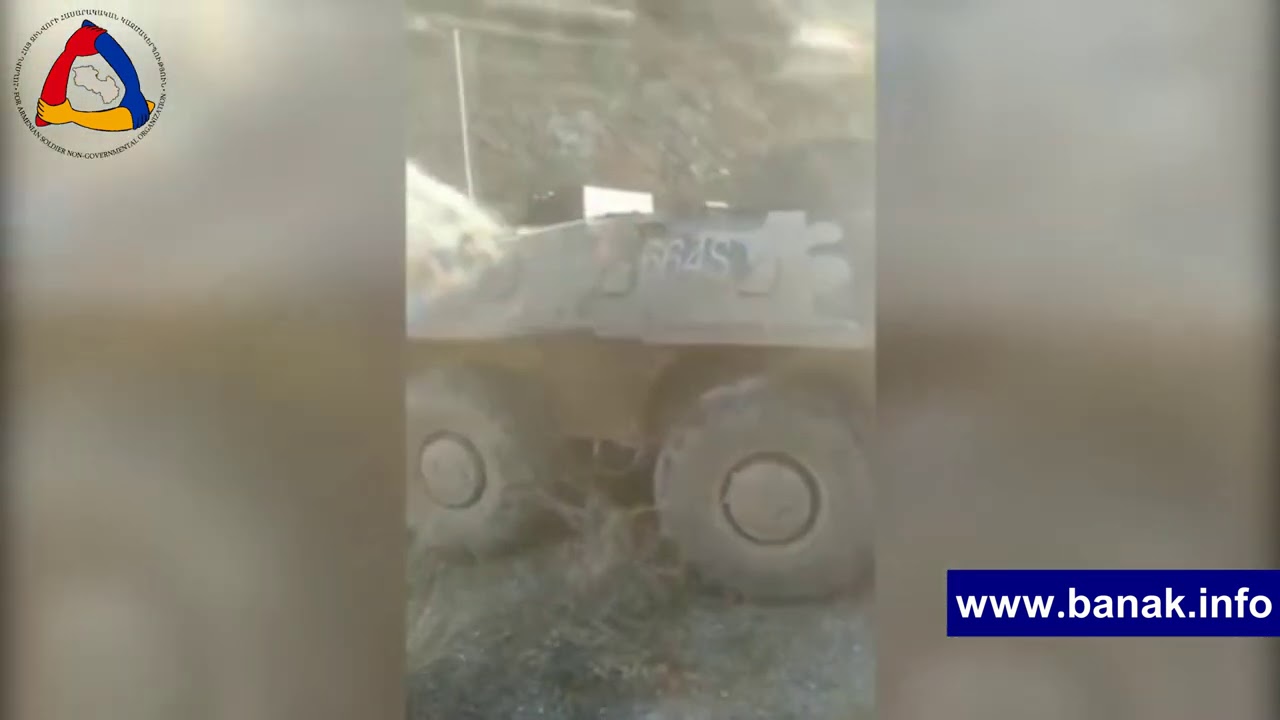 11:51 • 24.10.20
Artsakh Defense Army Releases Video Featuring Damaged Azerbaijani Military Equipment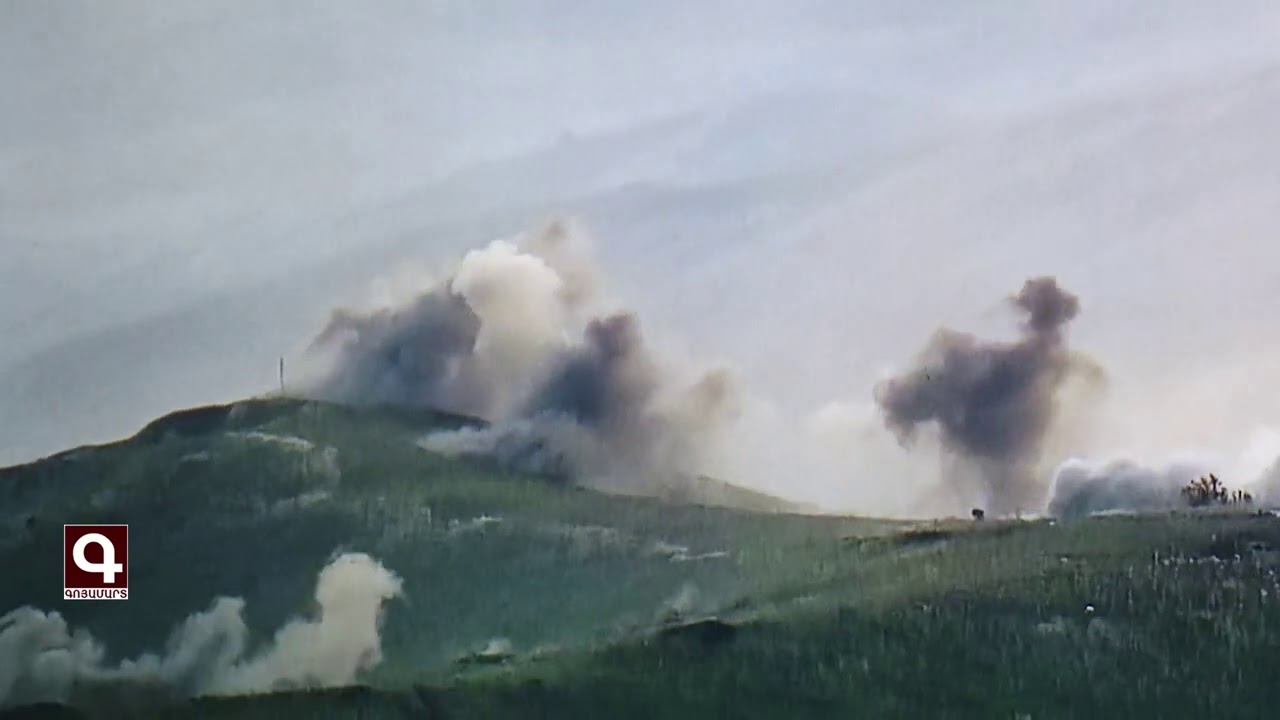 11:40 • 24.10.20
Artsakh Defense Army Units Inflicting Manpower Losses on Azerbaijan
10:39 • 24.10.20
Gas Pipeline Damaged in Azerbaijani Fire Targeting Nagorno-Karabakh's Capital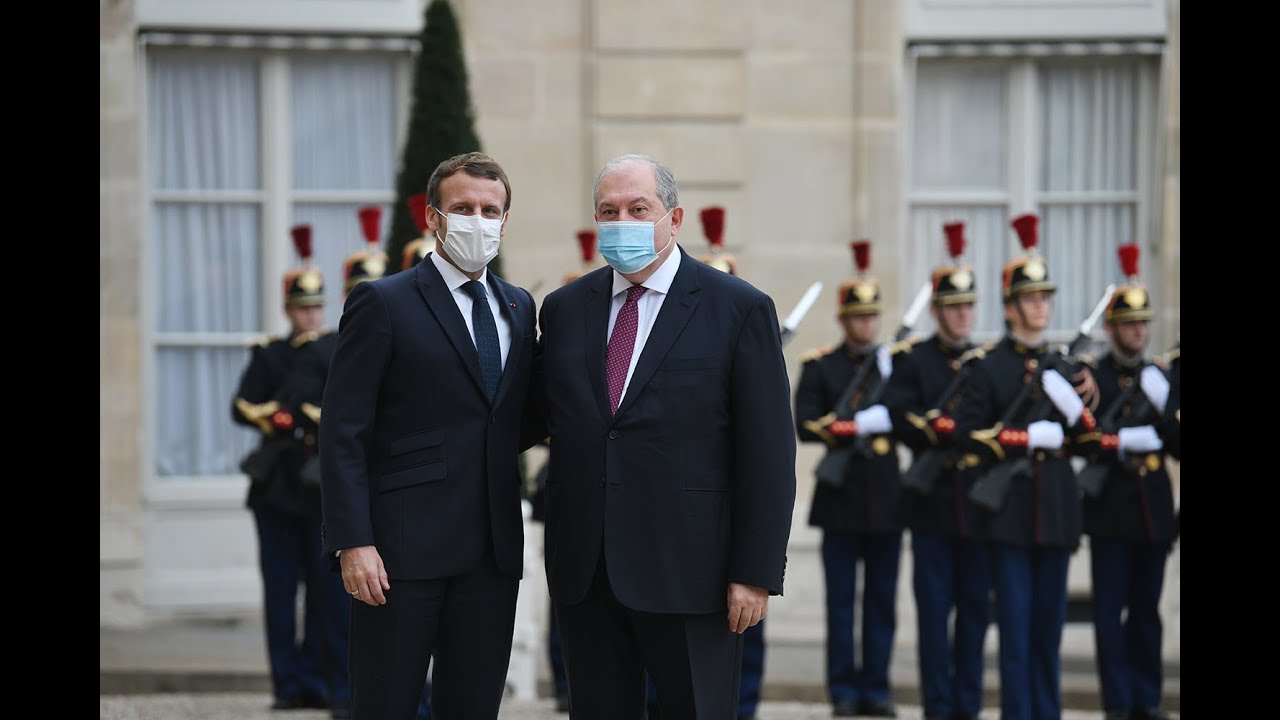 12:41 • 23.10.20
President Armen Sarkissian Meets Emmanuel Macron at Élysée Palace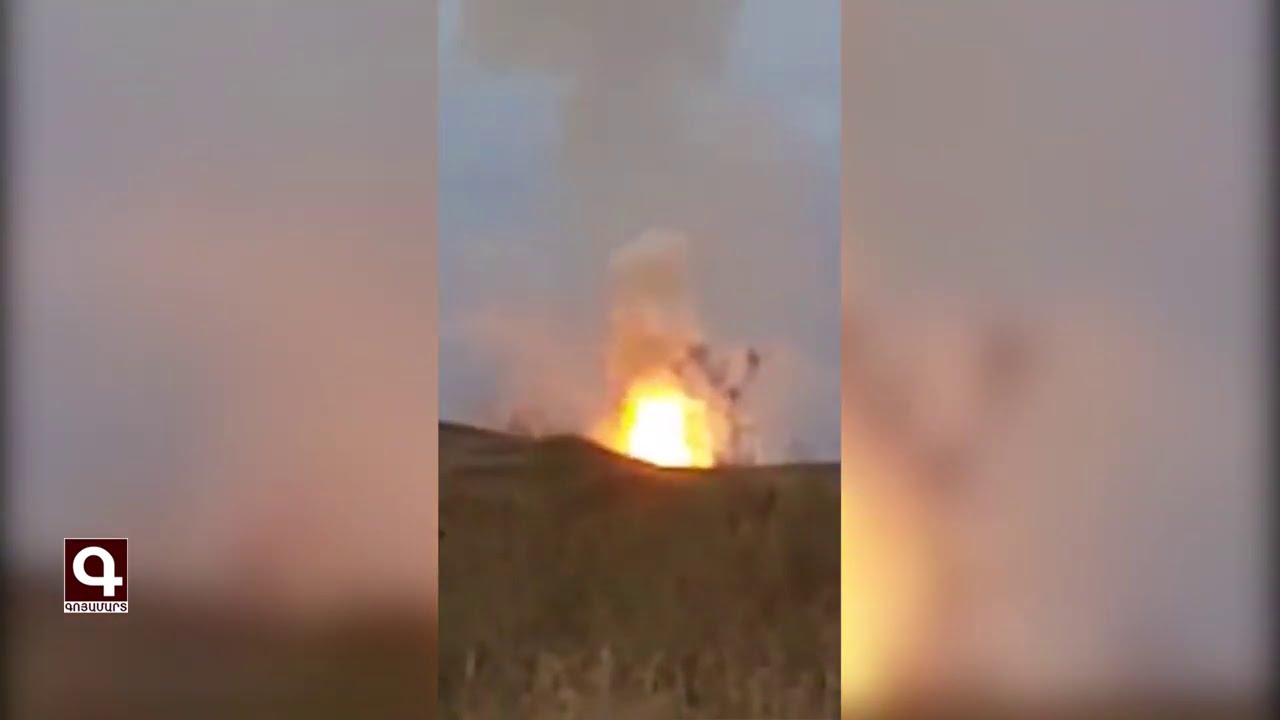 12:16 • 23.10.20
Artsakh Defense Army Neutralizes Azerbaijani Military Hardware
12:02 • 22.10.20
Artsakh Defense Army Units Neutralizing Azerbaijani Military Infrastructures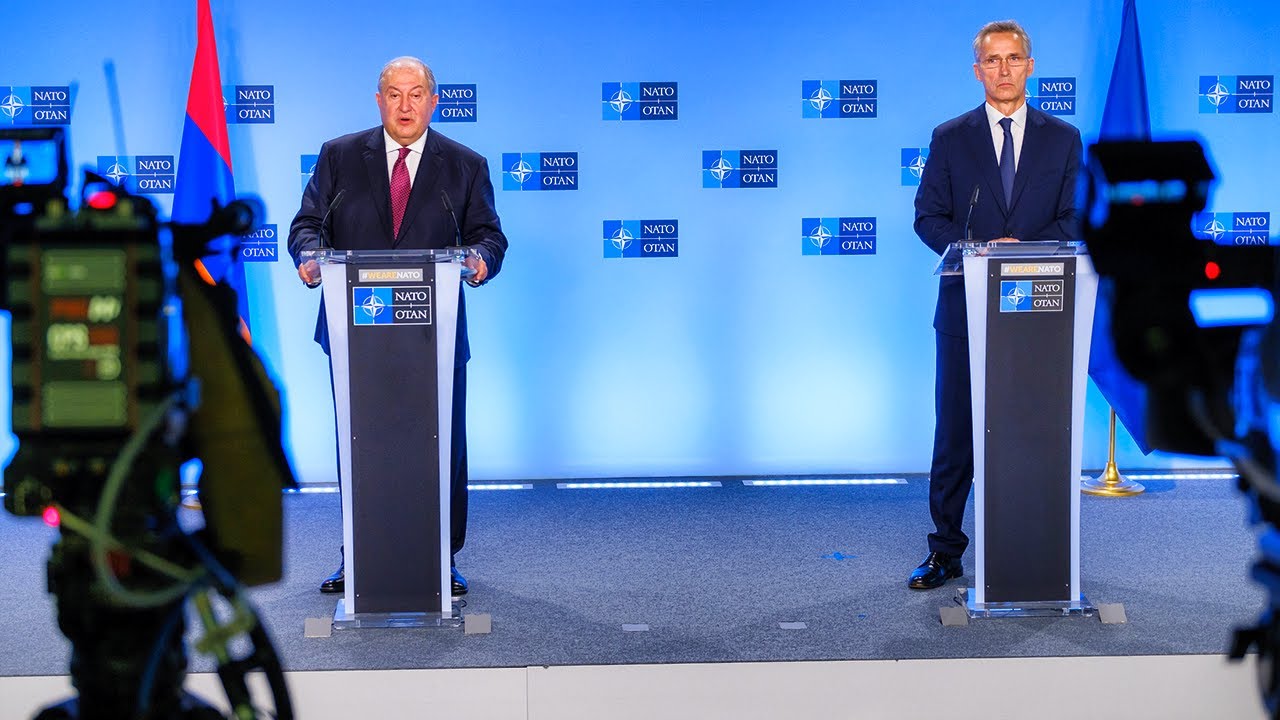 10:35 • 22.10.20
President Armen Sarkissian Meets with NATO Secretary-General in Brussels
10:51 • 17.10.20
Buildings and Homes Lying in Ruins in Nagorno-Karabakh's Capital After Azerbaijani Shelling
15:09 • 15.10.20
Artsakh Defense Army's Precision Fire Gives Deadly Blow to Enemy
13:13 • 13.10.20
Artsakh Defense Army Units Destroying Azerbaijani Tank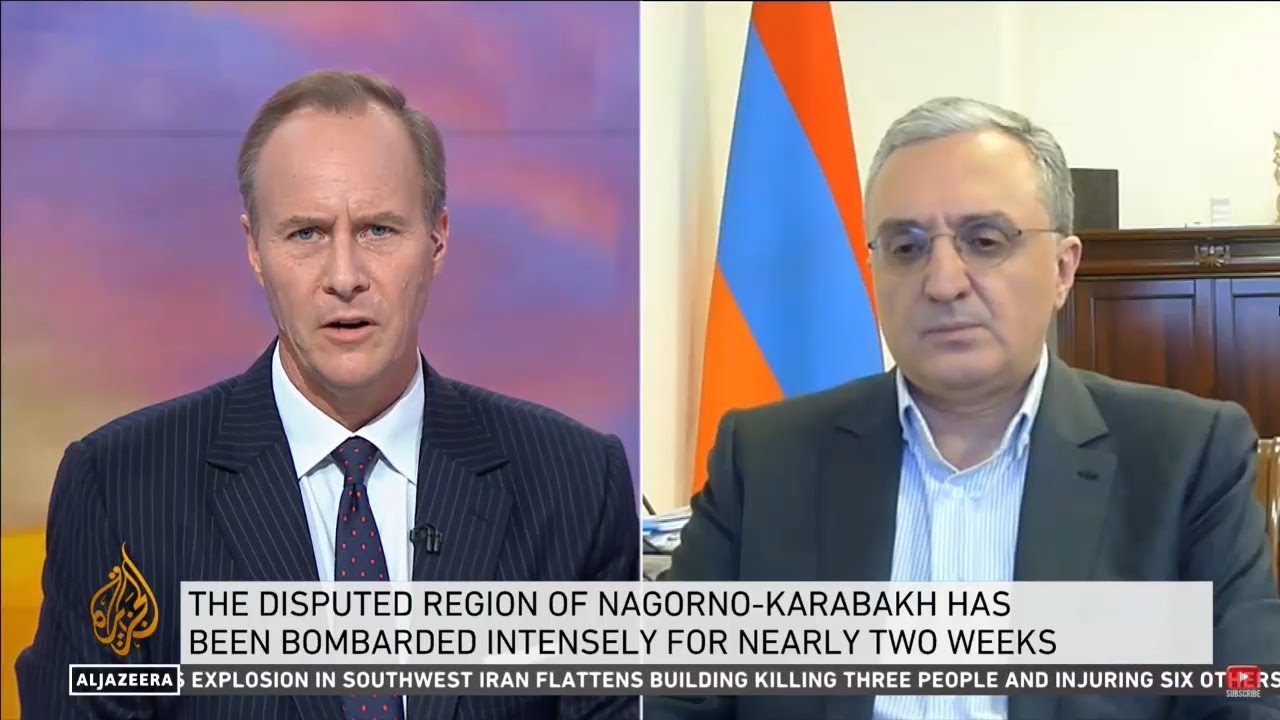 12:56 • 12.10.20
Zohrab Mnatsakanyan: Ceasefire Does not Mandate Azerbaijan to Kill Civilians and Hit Civilian Settlements
12:23 • 12.10.20
Armenians Protest Outside Turkrish Embassy in Los Angeles
17:23 • 09.10.20
Losses in Azerbaijan's Military Featured in Defense Army Footage
15:53 • 09.10.20
Artsakh Defense Army Neutralizing Adversary's Transport Column
14:11 • 09.10.20
Turkey openly backs Azerbaijan 'far more aggressively than in the past' - ABC News on Syrian mercenaries fighting in Karabakh
15:52 • 08.10.20
Iconic Armenian Church Hit in Azerbaijani Attacks in Nagorno-Karabakh City (photos)
10:57 • 08.10.20
Artsakh Defense Army Continues High-Precision Strikes
14:24 • 07.10.20
War Situation in Karabakh on European Parliament's Agenda
19:31 • 05.10.20
Call for Urgent Action: Armenian Journalist Brings Intn'l Colleagues' Attention to Situation iin Artsakh After Azerbaijani Attacks
16:17 • 04.10.20
Turkey's Support to Syrian Mercenaries Fighting Against Artsakh: Facts About Azerbaijani Aggression
12:39 • 04.10.20
Nagorno-Karabakh's Capital Under Azerbaijani Strikes
13:49 • 03.10.20
Armenian Armed Forces Neutralize Azerbaijani Defense Positions
10:12 • 29.09.20
ArmenianTroops Destroy Azerbaijani Armored Fighting Vehicle on Frontline
23:42 • 28.09.20
There is a solid evidence that Azerbaijan has launched a thoroughly planned attack on the NKR
18:45 • 28.09.20
EU calls for Immediate End to Hostilities over Nagorno-Karabakh