The European Union and Viva-MTS join forces with Catalyst Foundation to support Armenian Tech Entrepreneurs. Armenia Startup Academy Traction Programme Bath 3 Demo Day
17:07 • 30.01.23
Armenia Startup Academy hosted a Demo Day to showcase the 8 startups that have completed the Academy's Traction Program Batch 3. The 14-week mentorship program, which began in October 2022, is designed to help companies at the post-prototype stage accelerate their growth and secure funding. The program is implemented by Catalyst Foundation supported by the European Union's EU4Business "Innovative Tourism and Technology Development for Armenia" (ITTD) project implemented by GIZ. Viva-MTS, Armenia's leading mobile telecommunications operator, joined the initiative as a corporate partner and supporter.
During the program, the 8 startups worked on the development of their sales, growth hacking, and fundraising strategies. They received guidance and mentorship from experienced professionals, including Hamlet Azarian, the CEO of Azarian Growth Agency who has a wealth of experience in consulting businesses, particularly venture-backed startups in the pre-seed, seed, and Series A stag, and Alec Beglarian, the Founder and Email Marketing & Deliverability Consultant at Engage.guru, who is a digital marketing, branding, and user experience expert with over 15 years of experience. Throughout the programs the mentors worked closely with companies to providing strategic advice on building custom growth engines and help businesses succeed.
Armen Avetisian, General Director of Viva-MTS, who also participated in event, emphasized: "It is difficult to overestimate the importance of this project in Armenia, especially considering the fact that the venture winter is here and the economy stagnates at the global level, and the capitalization of big tech companies is following it. 2022 was the year of unexpected changes for many companies, and every day there are more questions about it: what's next for startups and investments, is it worth launching a new tech business now, and which sector or market is better to choose?
It is important to understand that entrepreneurship can be conveniently divided into two parts: classical business, where your main task is to build a business, that will generate cash flow making a profit and dividends. When we take a look at the story related to venture capital and innovation, we see a story of building capitalization, where the main task is to predict the startup valuation in a few years. The task of an entrepreneur who goes into venture history is not to focus on dividends, but to have a visionary view and look at 5, 10, 15, or even more years ahead. We need to build big stories and focus on building the valuation and long-term capitalization of companies, and there will definitely be those who are ready to cooperate and help along this path," Armen Avetisian added.
The eight startups representing a range of industries, including Edtech, healthtech, AI, and entertainment, have achieved measurable results throughout the program.
About the European Union
The Member States of the European Union have decided to link together their know-how, resources, and destinies. Together, they have built a zone of stability, democracy and sustainable development whilst maintaining cultural diversity, tolerance and individual freedoms. The European Union is committed to sharing its achievements and its values with countries and peoples beyond its borders.
About EU4Business Innovative Tourism and Technology Development for Armenia Project
The EU4Business "Innovative Tourism and Technology Development for Armenia'' project is co-funded by the European Union and the Federal Ministry for Economic Cooperation and Development (BMZ) and implemented by German Development Cooperation GIZ through the Private Sector Development and TVET South Caucasus Programme. The project is part of the EU4Business initiative of the European Union. It aims at the creation and further development of investable and innovative ventures in Armenia leading to stronger and competitive tech and innovation ecosystems with potential export orientation, increased number of Science2Business2Education cooperation platforms, and higher participation in HORIZON 2020 and HORIZON Europe innovation programmes.
About Viva-MTS
Viva-MTS (MTS Armenia CJSC) is Armenia's leading telecommunications operator, having the widest network reach and spreading a wide range of Voice and Data services all across Armenia. Having the best of the Armenian people at heart since its launch on 1st July 2005 and in a short period of time Viva-MTS has managed to build a nationwide network and a considerable customer base. Viva-MTS drives innovation and aims at always being at the forefront of any development serving the Armenian mobile communications market. The company follows the guidance provided by ISO 26000 (International Standard of Social Responsibility) and ISO/IEC 27001:2013 (Information Security Management System). For more information visit www.mts.am
About Catalyst Hi-Tech and Entrepreneurship Development Foundation
Catalyst Hi-Tech and Entrepreneurship Development Foundation aims to contribute to the development of the tech entrepreneurship ecosystem in Armenia. The Foundation has a number of initiatives aiming to fuel the Armenian startup ecosystem with competitive skills and develop a pipeline of capable companies, including Hero House, Armenia Startup Academy, AI Incubator, Entrepreneurial Assistant School, Startup Boost Weekends, etc.
About PMI Science Armenia
PMI Science is a research center founded by Philip Morris International and is located in Switzerland and Singapore. It focuses on research areas such as Data Science, Technology, Nutrition, Sustainable Agriculture, and Governance, among others. The research center aims to support the research and education system in Armenia by collaborating with over 125 Armenian researchers. It has over 121 graduate students and over 40 apprentices from the Aspirantura program.
About Armenia Startup Academy
Armenia Startup Academy is an entrepreneurship and startup education programme aiming to prepare companies to raise their pre-seed rounds and expand to global markets through its Pre-acceleration and Traction programmes. The Academy was launched in October 2017 with the support of the "Support to SME Development in Armenia" (EU-SMEDA) Project within the EU4Business initiative. Since then, the Armenia Startup Academy has mentored 266 entrepreneurs from 112 startups with the ongoing assistance of 100+ high-profile professionals. The programme alumni have already raised more than €8M in the form of grant financing, VC, and angel investments.
Videos
15:20 • 24.05.21
Interview with Francis Malige, EBRD Managing Director
11:39 • 24.04.21
Armenians Commemorating 106th Anniversary of Genocide
09:40 • 23.04.21
Biden Under Pressure to Recognize Armenian Genocide - KTLA 5 News
15:34 • 22.04.21
Governance and Oversight Capacities Account for Our Bank's Robust Management System - Philip Lynch, Independent Board Member at Ameriabank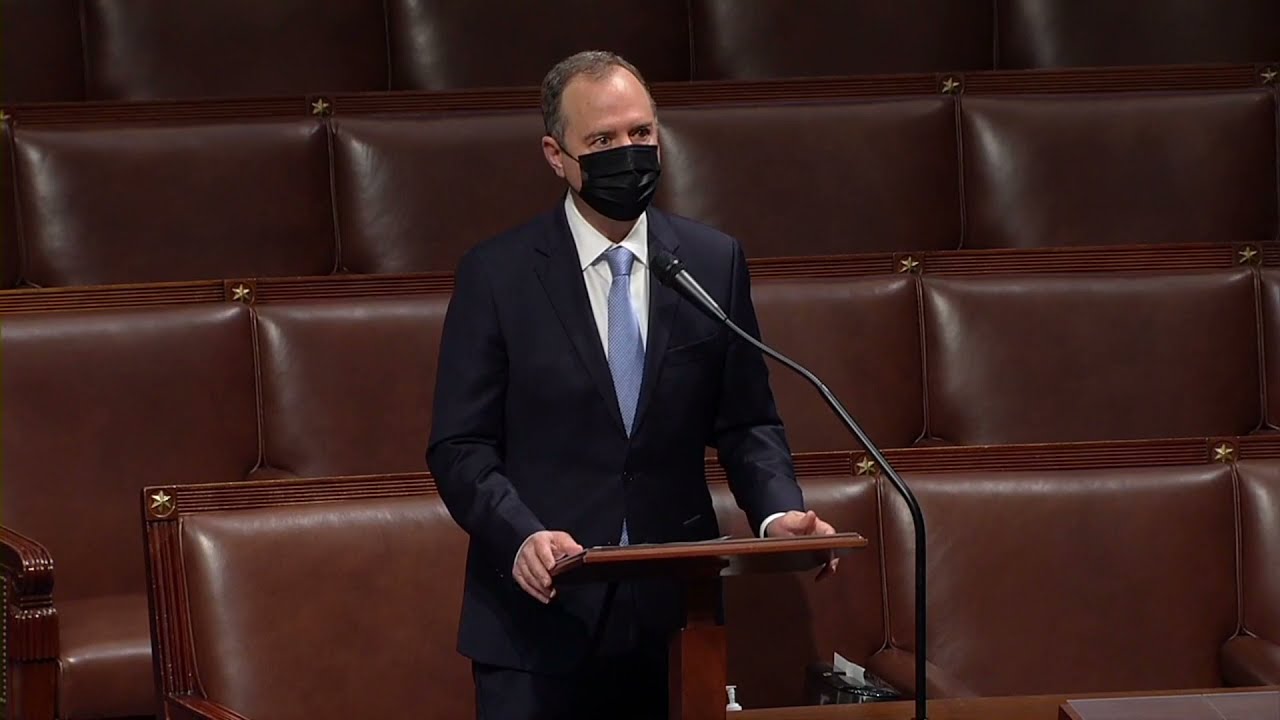 14:09 • 21.04.21
'Mr. President, It Is Now in Your Power to Right Decades of Denial' - US Congressman Adam Schiff Urges Joe Biden to Recognize Armenian Genocide
12:37 • 03.04.21
Armenians of Nagorno-Karabakh in Despair After Trauma of Military Defeat - France 24
17:33 • 11.03.21
Interview with Kakhaber Kiknavelidze, an Independent Member of Ameriabank Board of Directors
17:57 • 26.01.21
Only Terrorists Keep Hostages, Putting Forward Preconditions for Their Release - Edmon Marukyan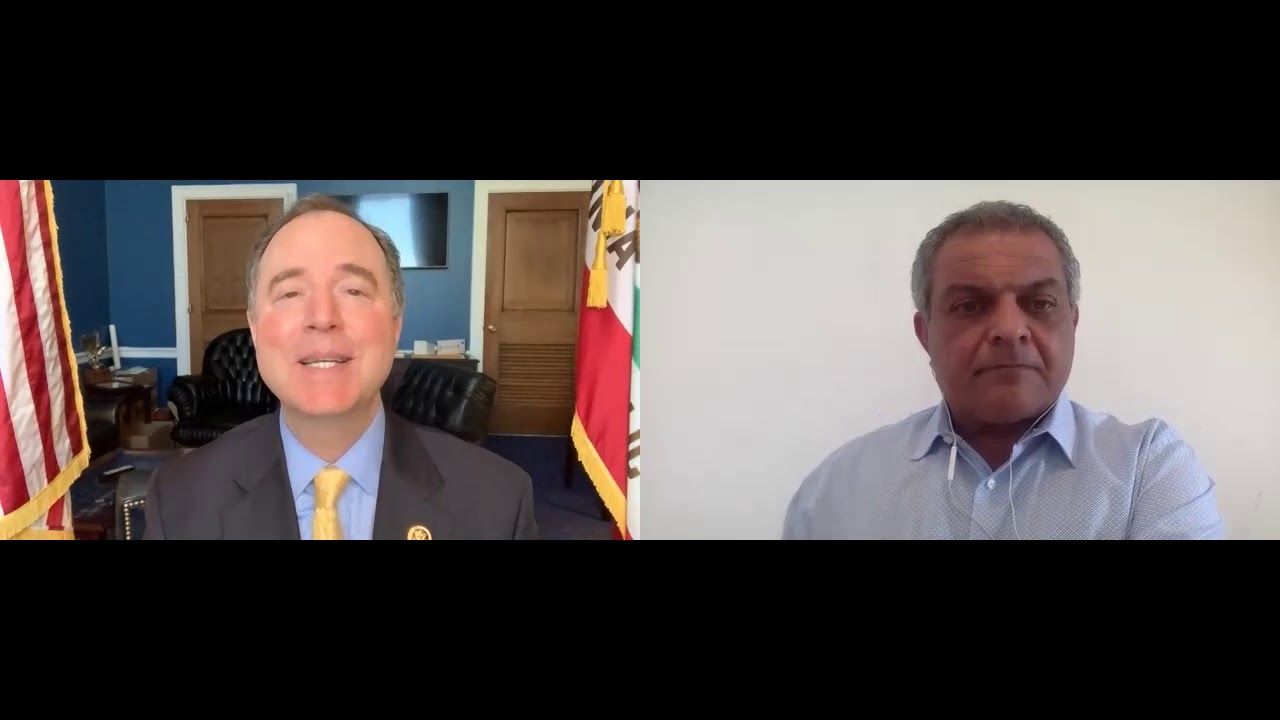 13:33 • 22.01.21
Rep Adam Schiff Says Congress Should Recognize Artsakh
09:42 • 29.12.20
UN's Guterres Issues Global Appeal to Make 2021 'Year of Healing'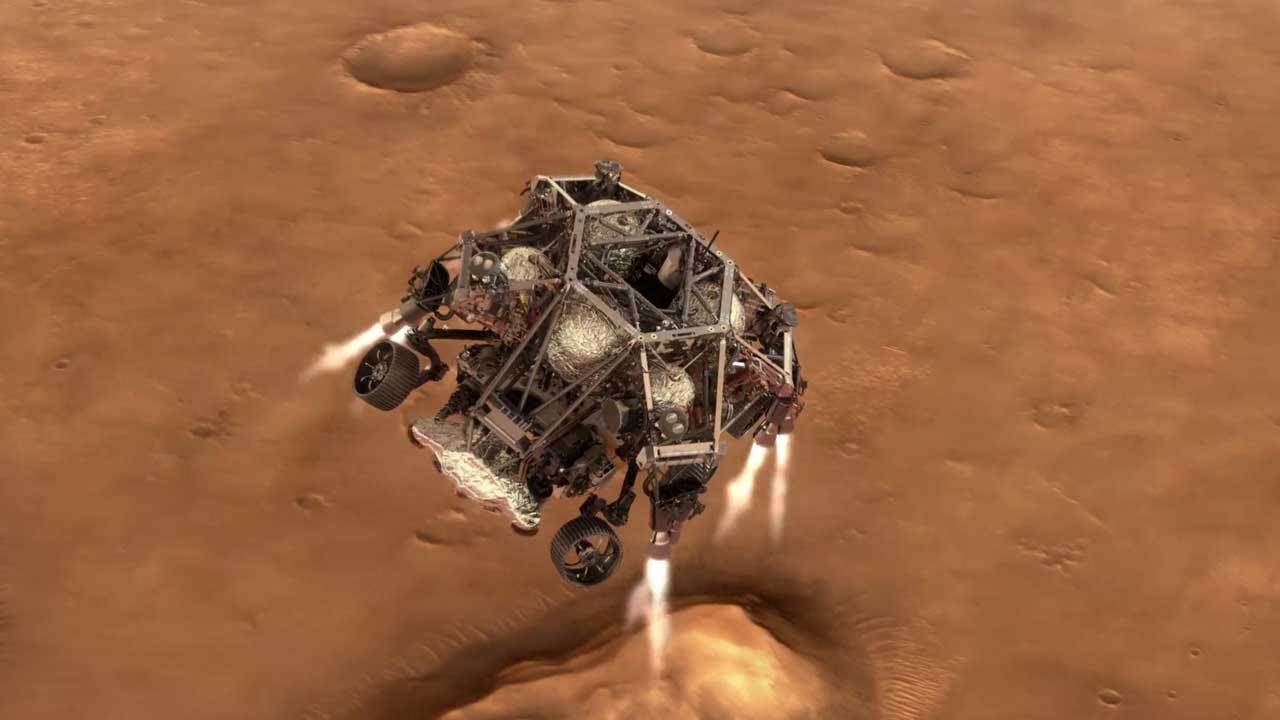 18:41 • 24.12.20
NASA's Mars 2020 Perseverance Rover Landing Animations
13:33 • 31.10.20
Azerbaijan Uses Prohibited Phosphorus Chemical Munitions - Defense Army Video
16:37 • 30.10.20
Artsakh Defense Army Units Neutralizing Azerbaijani Arms Supplies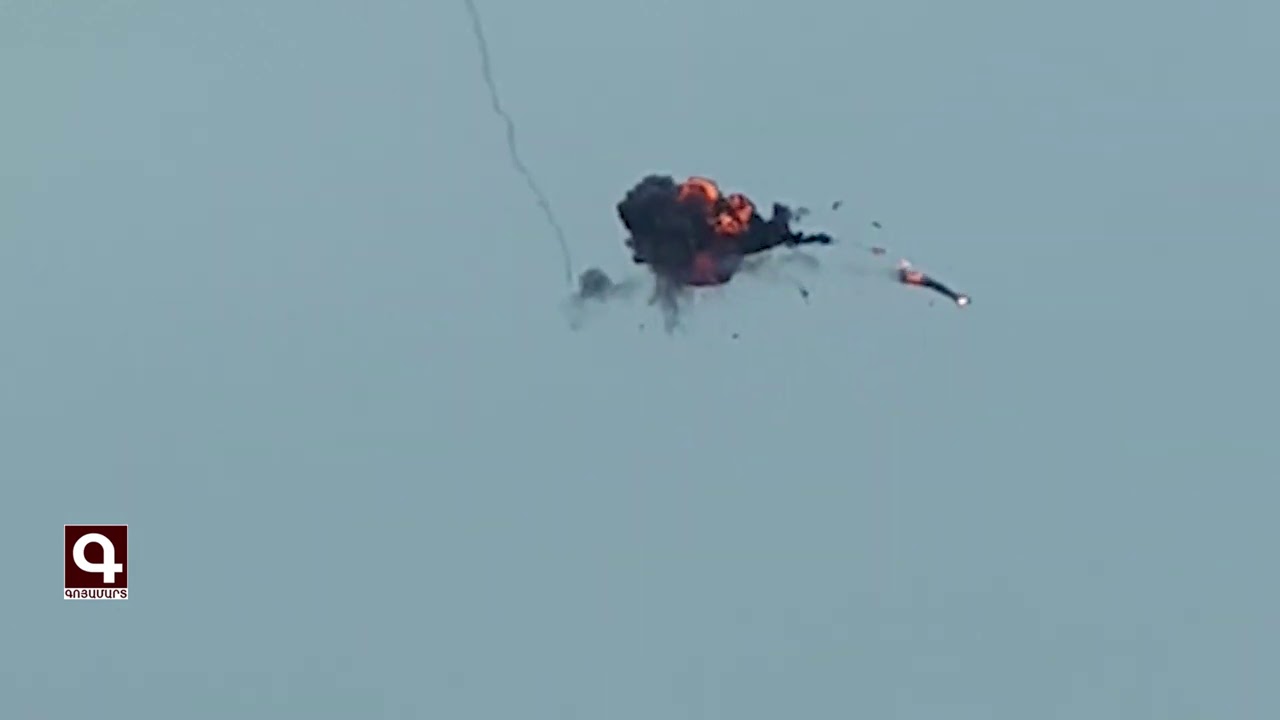 11:25 • 28.10.20
Artsakh Defense Army Units Neutralizing Azerbaijani Drone
13:45 • 24.10.20
Nagorno-Karabakh's Status Has Been At the Heart of Our Approach - Zohrab Mnatsakanyan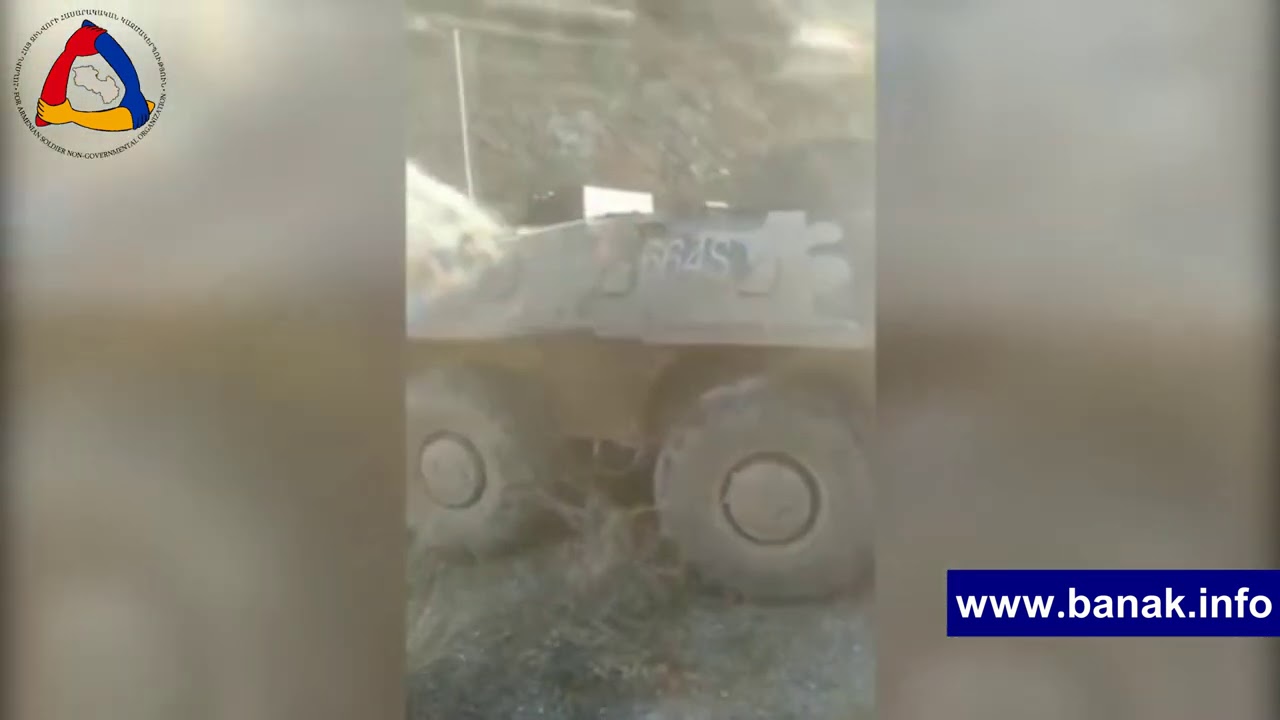 11:51 • 24.10.20
Artsakh Defense Army Releases Video Featuring Damaged Azerbaijani Military Equipment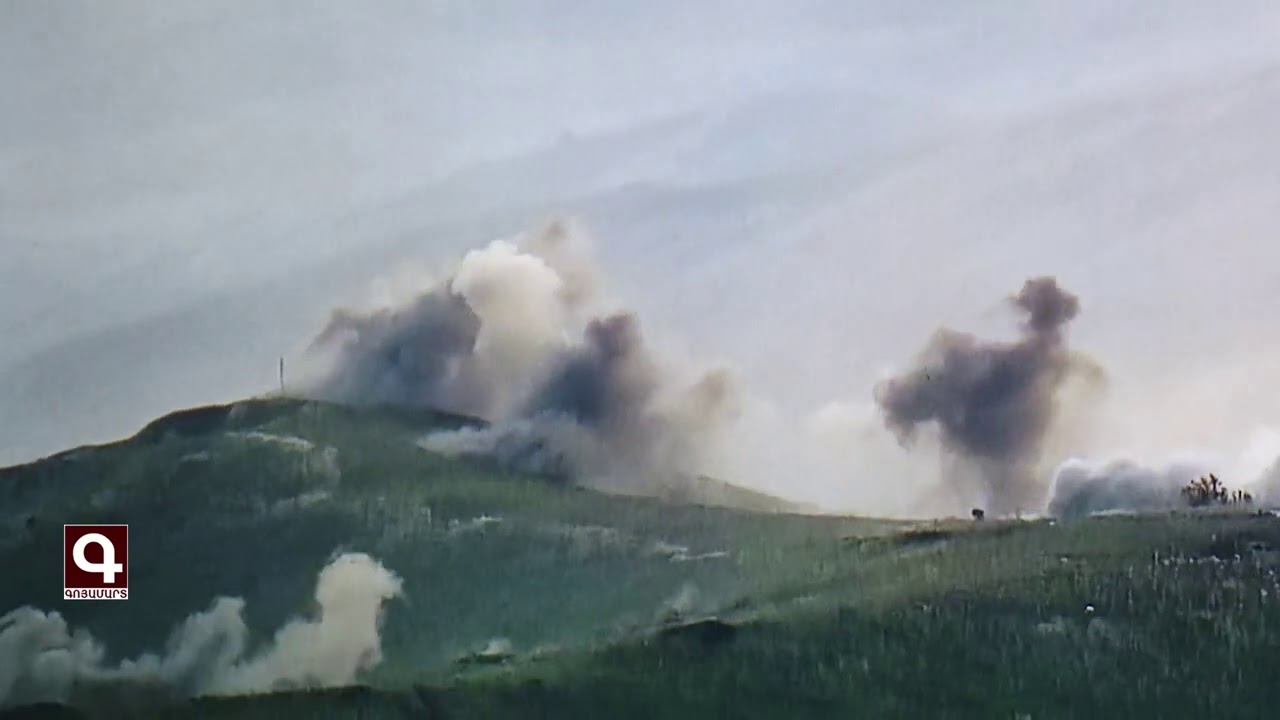 11:40 • 24.10.20
Artsakh Defense Army Units Inflicting Manpower Losses on Azerbaijan
10:39 • 24.10.20
Gas Pipeline Damaged in Azerbaijani Fire Targeting Nagorno-Karabakh's Capital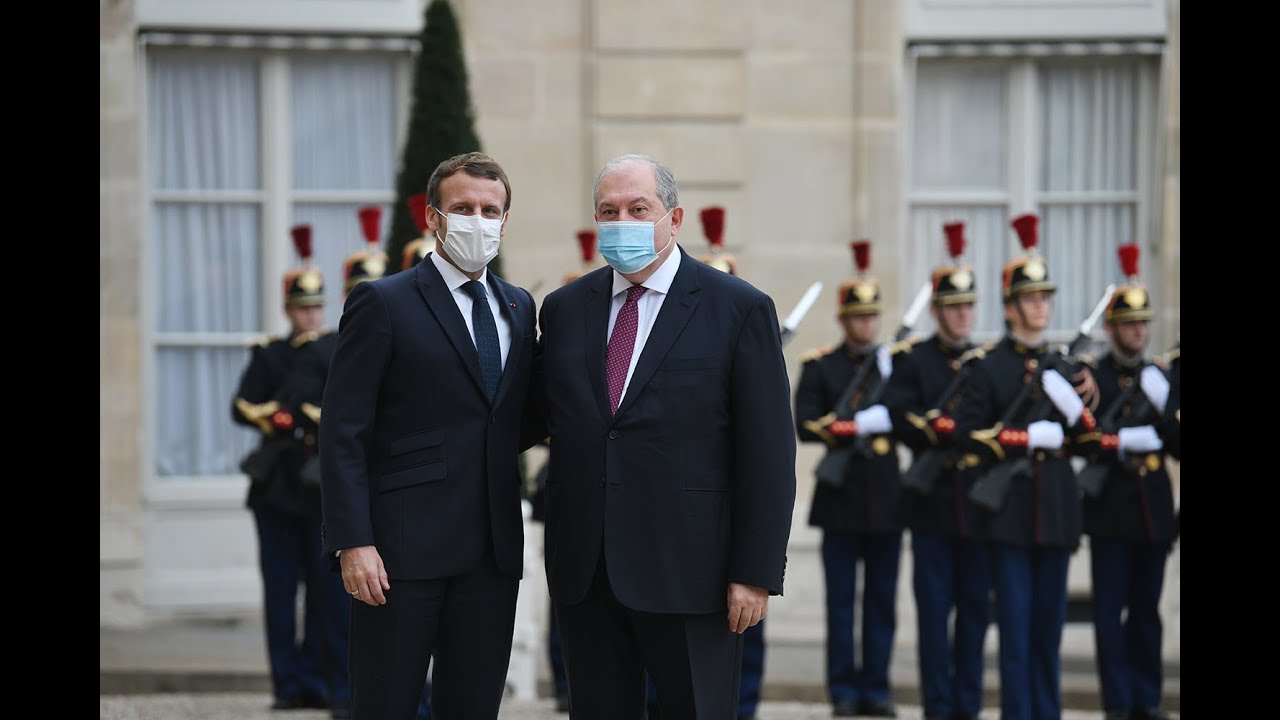 12:41 • 23.10.20
President Armen Sarkissian Meets Emmanuel Macron at Élysée Palace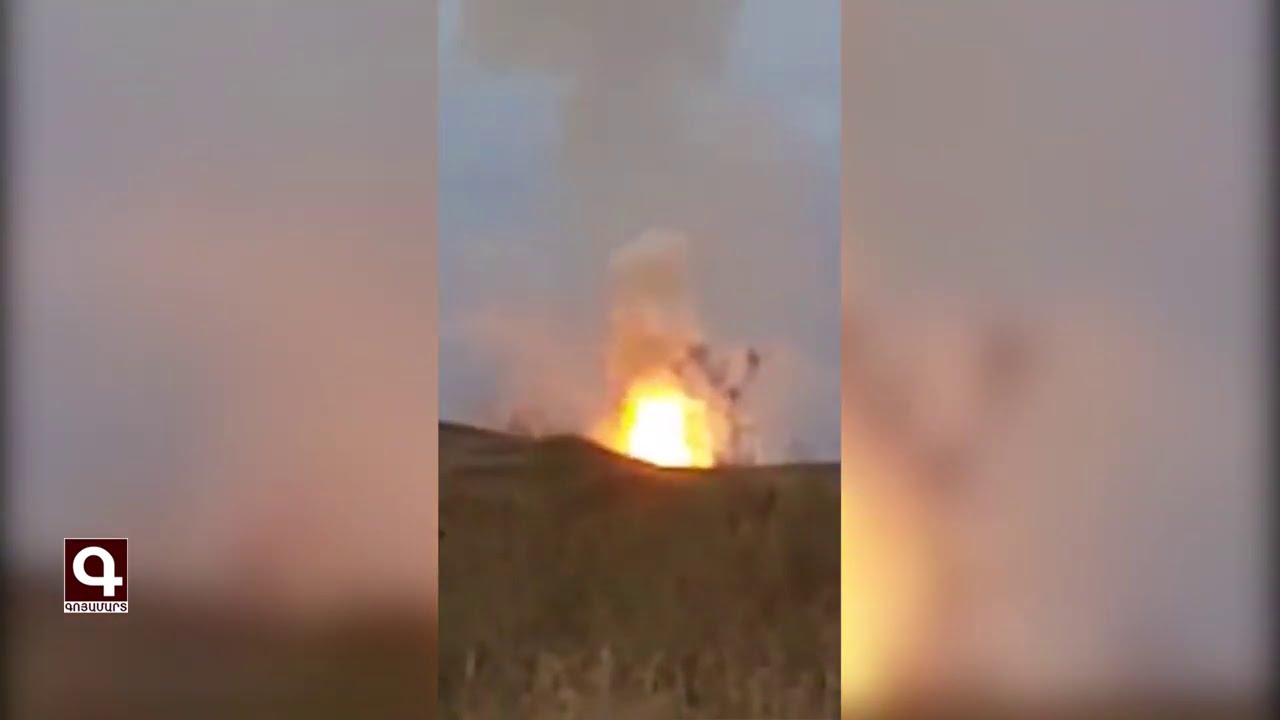 12:16 • 23.10.20
Artsakh Defense Army Neutralizes Azerbaijani Military Hardware
12:02 • 22.10.20
Artsakh Defense Army Units Neutralizing Azerbaijani Military Infrastructures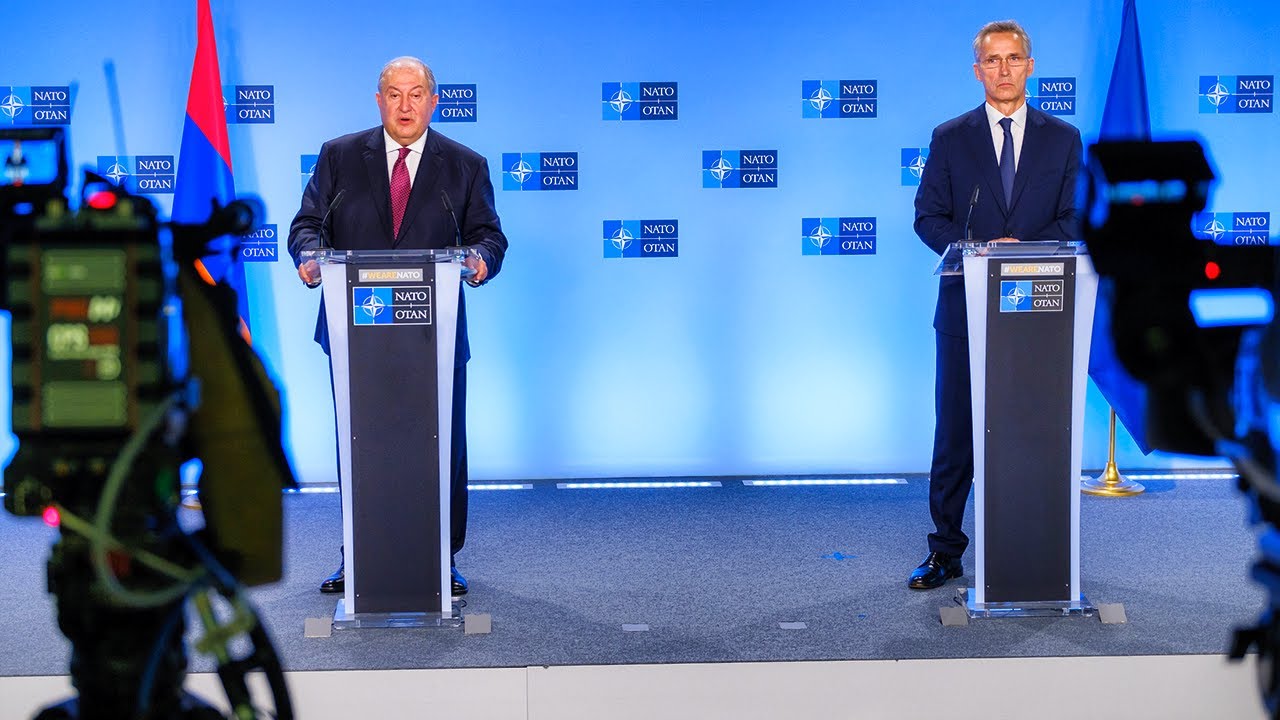 10:35 • 22.10.20
President Armen Sarkissian Meets with NATO Secretary-General in Brussels
10:51 • 17.10.20
Buildings and Homes Lying in Ruins in Nagorno-Karabakh's Capital After Azerbaijani Shelling
15:09 • 15.10.20
Artsakh Defense Army's Precision Fire Gives Deadly Blow to Enemy
13:13 • 13.10.20
Artsakh Defense Army Units Destroying Azerbaijani Tank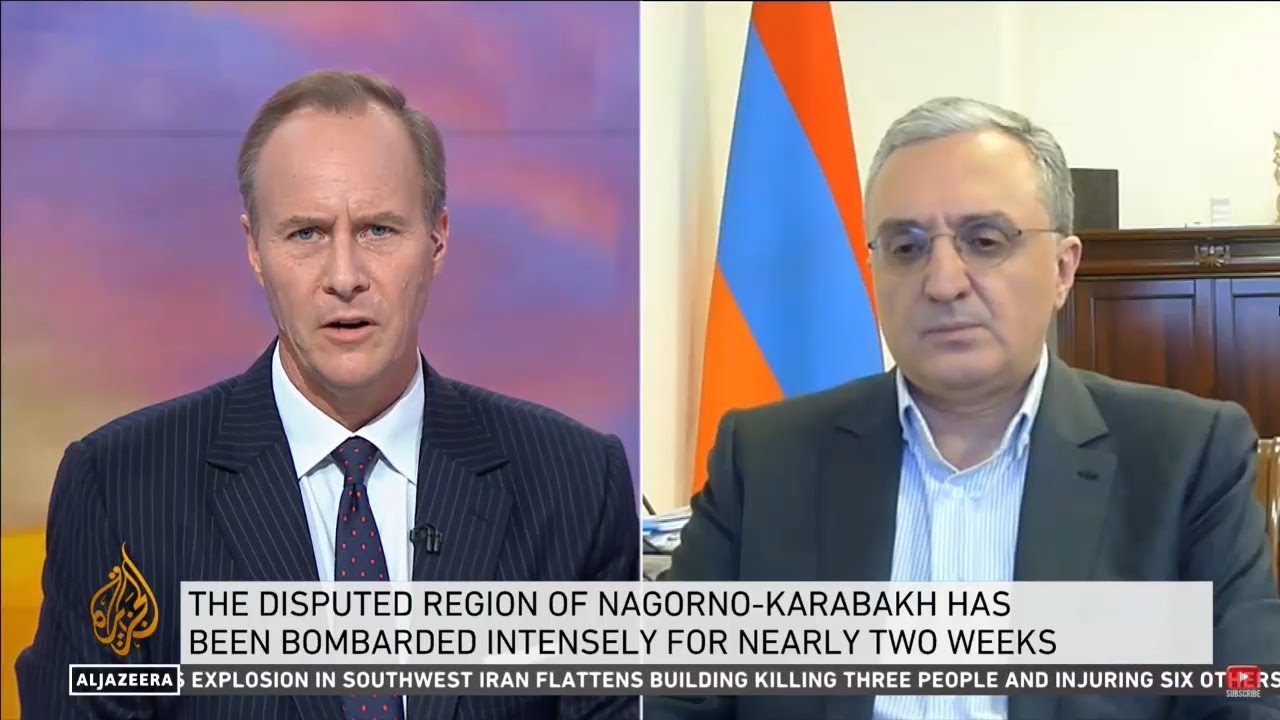 12:56 • 12.10.20
Zohrab Mnatsakanyan: Ceasefire Does not Mandate Azerbaijan to Kill Civilians and Hit Civilian Settlements
12:23 • 12.10.20
Armenians Protest Outside Turkrish Embassy in Los Angeles
17:23 • 09.10.20
Losses in Azerbaijan's Military Featured in Defense Army Footage
15:53 • 09.10.20
Artsakh Defense Army Neutralizing Adversary's Transport Column
14:11 • 09.10.20
Turkey openly backs Azerbaijan 'far more aggressively than in the past' - ABC News on Syrian mercenaries fighting in Karabakh
15:52 • 08.10.20
Iconic Armenian Church Hit in Azerbaijani Attacks in Nagorno-Karabakh City (photos)
10:57 • 08.10.20
Artsakh Defense Army Continues High-Precision Strikes
14:24 • 07.10.20
War Situation in Karabakh on European Parliament's Agenda
19:31 • 05.10.20
Call for Urgent Action: Armenian Journalist Brings Intn'l Colleagues' Attention to Situation iin Artsakh After Azerbaijani Attacks
16:17 • 04.10.20
Turkey's Support to Syrian Mercenaries Fighting Against Artsakh: Facts About Azerbaijani Aggression
12:39 • 04.10.20
Nagorno-Karabakh's Capital Under Azerbaijani Strikes
13:49 • 03.10.20
Armenian Armed Forces Neutralize Azerbaijani Defense Positions
10:12 • 29.09.20
ArmenianTroops Destroy Azerbaijani Armored Fighting Vehicle on Frontline
23:42 • 28.09.20
There is a solid evidence that Azerbaijan has launched a thoroughly planned attack on the NKR
18:45 • 28.09.20
EU calls for Immediate End to Hostilities over Nagorno-Karabakh