Home Away From Home: Birthright Armenia's Host Families Help Create Lifelong Connections
10:34 • 08.06.23
Right from its inception, Birthright Armenia recognized the profound impact that an immersion program in Armenia, with volunteer service at its core, could have on the next generation of Armenian leaders. The organization sought to create an experience that would foster a greater commitment to all things Armenian, resulting in inspired and well-prepared young individuals ready to shape our collective future.
Birthright Armenia believes that it is every Armenian's birthright not only to see Armenia but also to experience it through an enriching, hands-on, and life-changing program.
At the heart of Birthright Armenia's program is the opportunity for volunteers to live with host families, which offers a unique and personal connection to the local community. By encouraging volunteers to reside with host families, Birthright Armenia provides an environment that facilitates meaningful interactions and cultural exchange. Host families, carefully selected and pre-screened by Birthright Armenia, often have at least one member within the volunteer's age range, allowing for dynamic youth-to-youth connections.
Living with a host family opens doors to authentic experiences, allowing volunteers to immerse themselves in Armenian culture, language, and daily life. It's a chance to create lifelong friendships and forge a deep bond with their newfound Armenian family. These connections extend beyond language lessons and cultural exchanges – they become a home away from home.
One remarkable example of a participant's experience with a host family is that of Alexander Aro from France. Alexander found himself matched with a host family that proved to be a perfect fit.
"During my fourth year of study, when I was 21 years old, I met a Birthright Armenia alumna who introduced me to the program. I wanted to get closer to my Armenian identity and feel more Armenian because it was not enough. I felt that I should at least be able to speak the language and present myself in Armenian," explained Alexander in a recent interview.
His host father, Tigran, hadn't heard about the program until a chance encounter with a Birthright Armenia participant. "We were at our friends' house, and I saw a young person. I asked who that person was. Is he one of your family members? They told me no, he is doing a program called Birthright Armenia, where Diaspora Armenians come to Armenia and can live with host families," Tigran explained.
During his stay in Armenia, Alexander loved spending quality time with his host parents, Tigran and Karine; they conversed in both French and Armenian, delving into shared interests such as history, ancient maps of Armenia, and music.
The connection was so profound that Alexander extended his volunteering period in Armenia to spend more time with his host family. "Initially, I wanted to stay in Yerevan for a month, but my plans quickly changed. I will stay for three months because my connection with Tigran and Karine is so special that I do not want to lose this," Alexander explains. For him, Armenia now feels like a second home, and his host family has become an inseparable part of his journey. "How they welcomed me and how we interact with each other is special."
Safety, of course, is of paramount importance to Birthright Armenia, and the organization goes to great lengths to ensure the well-being of its volunteers. The network of pre-selected and pre-screened host families throughout Armenia provides participants with a supportive and secure environment. Birthright Armenia's commitment to safety allows volunteers to focus on their experience, knowing they are in trusted hands.
By participating in Birthright Armenia, you not only embark on a personal journey of self-discovery but also contribute to the development and progress of your homeland. The volunteer service component of the program allows you to make a tangible difference in the lives of Armenians and contribute to the growth of local communities. Whether you're engaged in education, healthcare, community development, or other fields, your efforts will have a lasting impact.
Alexander, like all Birthright Armenia alumni, embodies the organization's vision. They emerge as leaders with a profound understanding and appreciation of the Armenian people, their history, and the importance of preserving the language. Equipped with this enriched perspective, they are empowered to contribute to the collective future of Armenia and its worldwide Armenian community.
If you're ready to embark on a transformative journey, connect with your roots, and make a meaningful impact, Birthright Armenia invites you to join their immersive program as a volunteer or host family.
"I came to Armenia to discover more about my Armenian identity: the language, the culture, our homeland, and the local people," Alexander explained. "Volunteering in Armenia and living with a host family has also allowed me a unique professional and personal experience. I am very grateful for that and to be in Armenia."
Videos
15:20 • 24.05.21
Interview with Francis Malige, EBRD Managing Director
11:39 • 24.04.21
Armenians Commemorating 106th Anniversary of Genocide
09:40 • 23.04.21
Biden Under Pressure to Recognize Armenian Genocide - KTLA 5 News
15:34 • 22.04.21
Governance and Oversight Capacities Account for Our Bank's Robust Management System - Philip Lynch, Independent Board Member at Ameriabank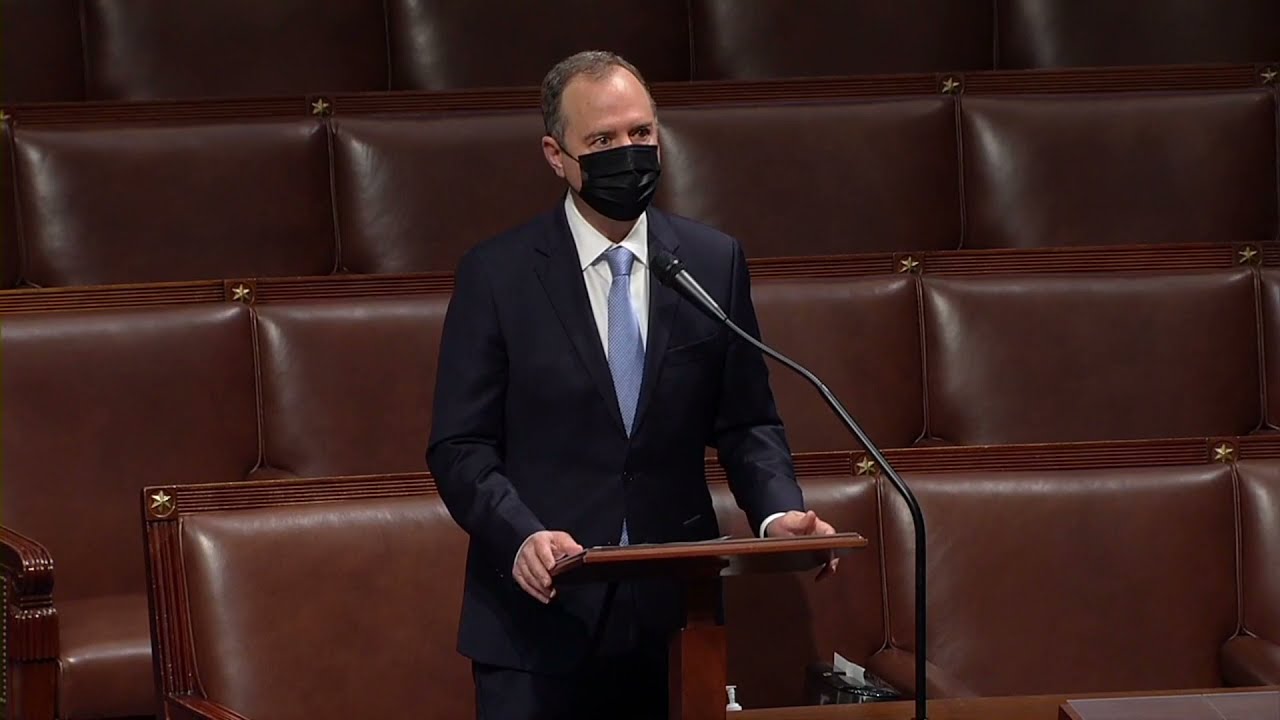 14:09 • 21.04.21
'Mr. President, It Is Now in Your Power to Right Decades of Denial' - US Congressman Adam Schiff Urges Joe Biden to Recognize Armenian Genocide
12:37 • 03.04.21
Armenians of Nagorno-Karabakh in Despair After Trauma of Military Defeat - France 24
17:33 • 11.03.21
Interview with Kakhaber Kiknavelidze, an Independent Member of Ameriabank Board of Directors
17:57 • 26.01.21
Only Terrorists Keep Hostages, Putting Forward Preconditions for Their Release - Edmon Marukyan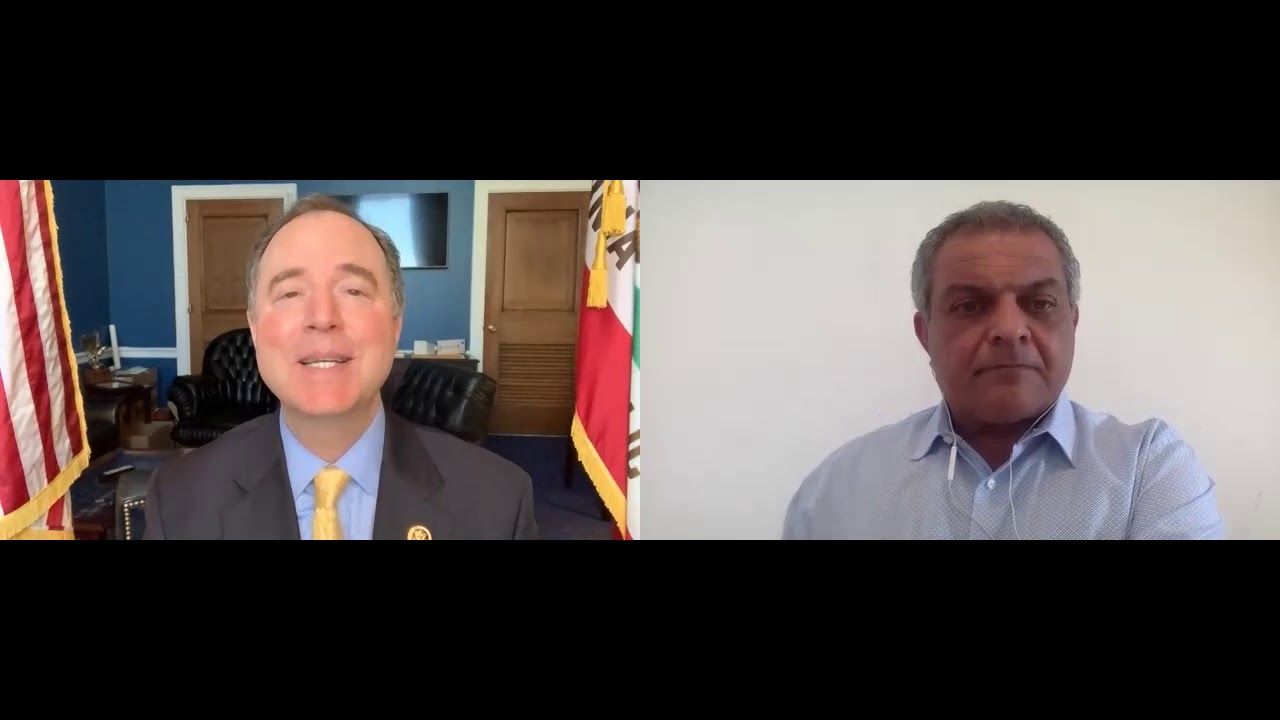 13:33 • 22.01.21
Rep Adam Schiff Says Congress Should Recognize Artsakh
09:42 • 29.12.20
UN's Guterres Issues Global Appeal to Make 2021 'Year of Healing'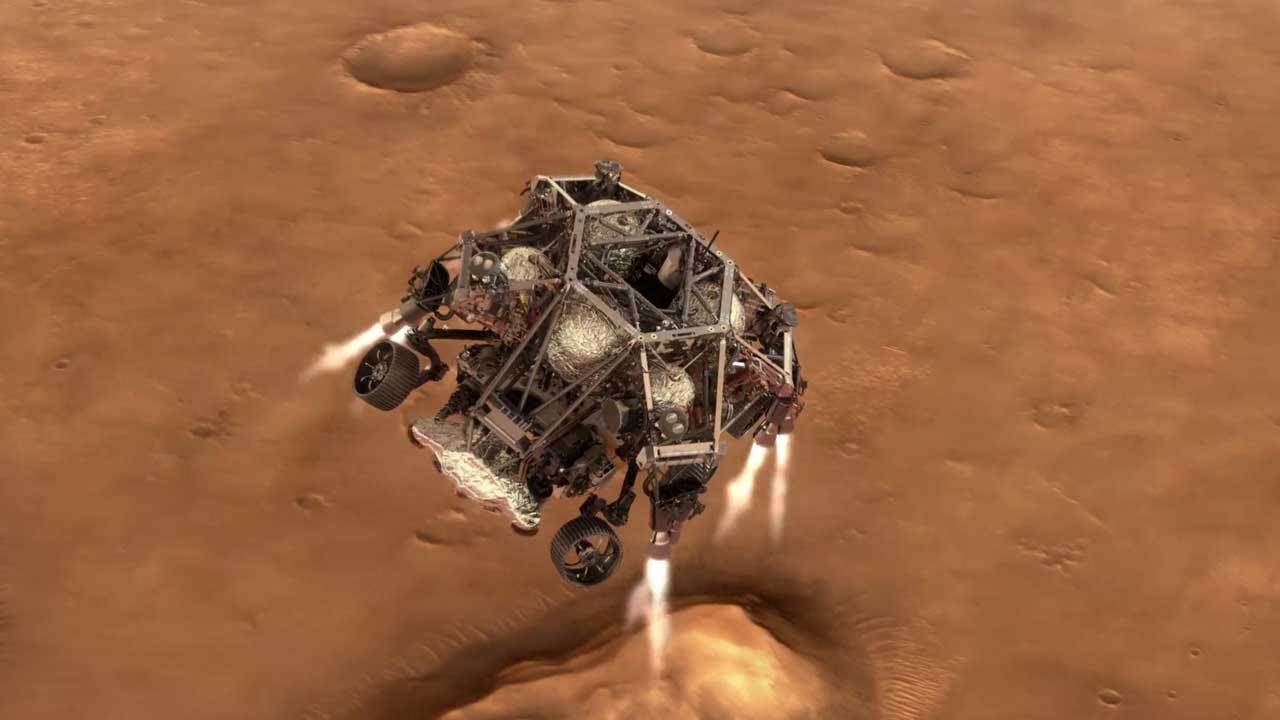 18:41 • 24.12.20
NASA's Mars 2020 Perseverance Rover Landing Animations
13:33 • 31.10.20
Azerbaijan Uses Prohibited Phosphorus Chemical Munitions - Defense Army Video
16:37 • 30.10.20
Artsakh Defense Army Units Neutralizing Azerbaijani Arms Supplies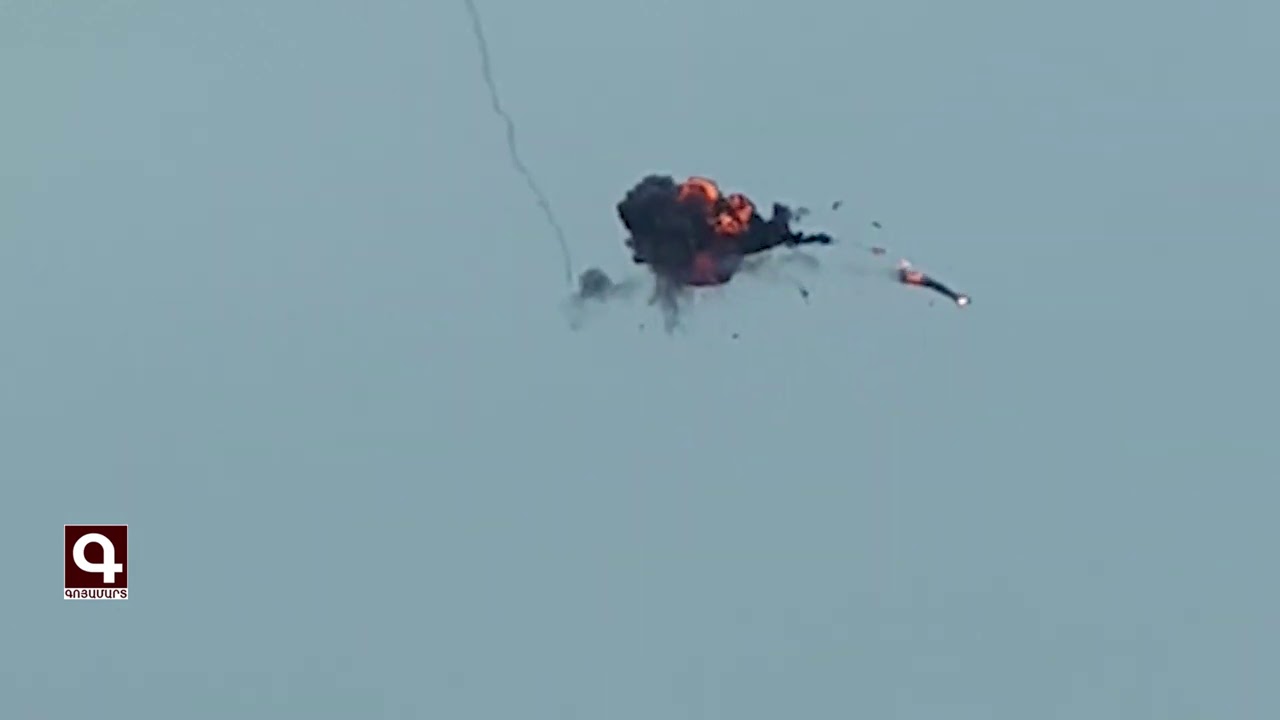 11:25 • 28.10.20
Artsakh Defense Army Units Neutralizing Azerbaijani Drone
13:45 • 24.10.20
Nagorno-Karabakh's Status Has Been At the Heart of Our Approach - Zohrab Mnatsakanyan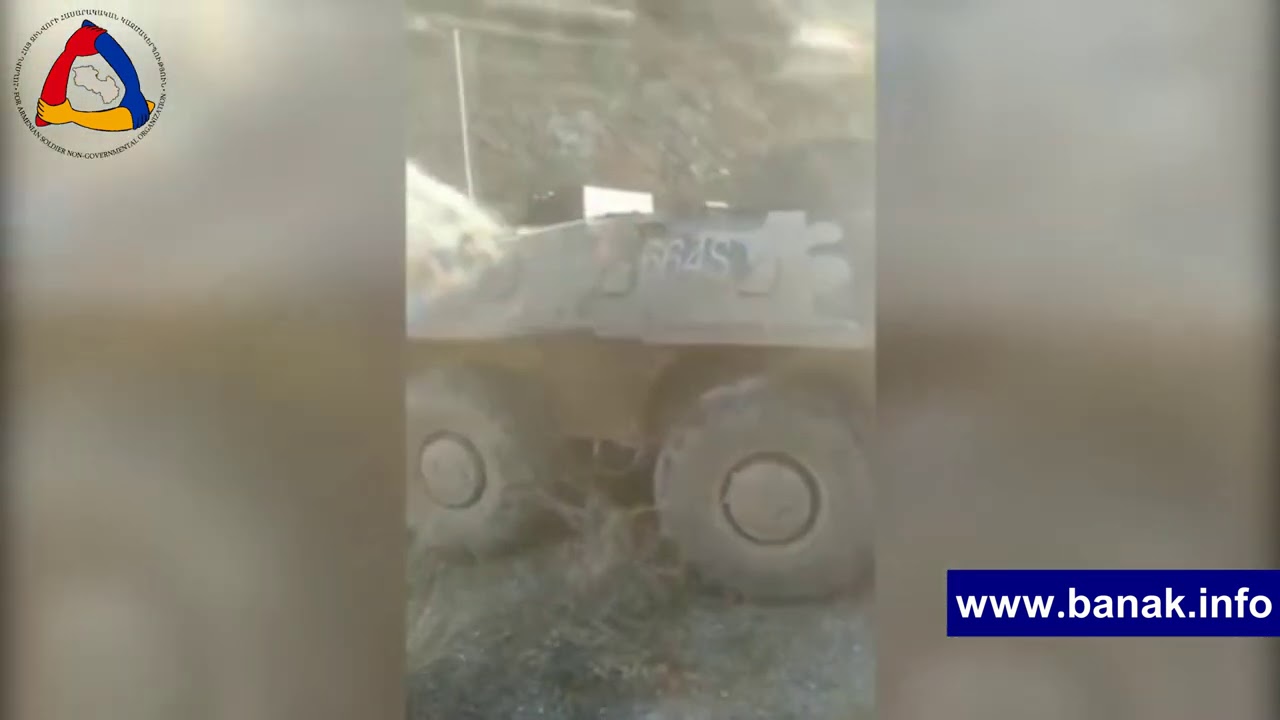 11:51 • 24.10.20
Artsakh Defense Army Releases Video Featuring Damaged Azerbaijani Military Equipment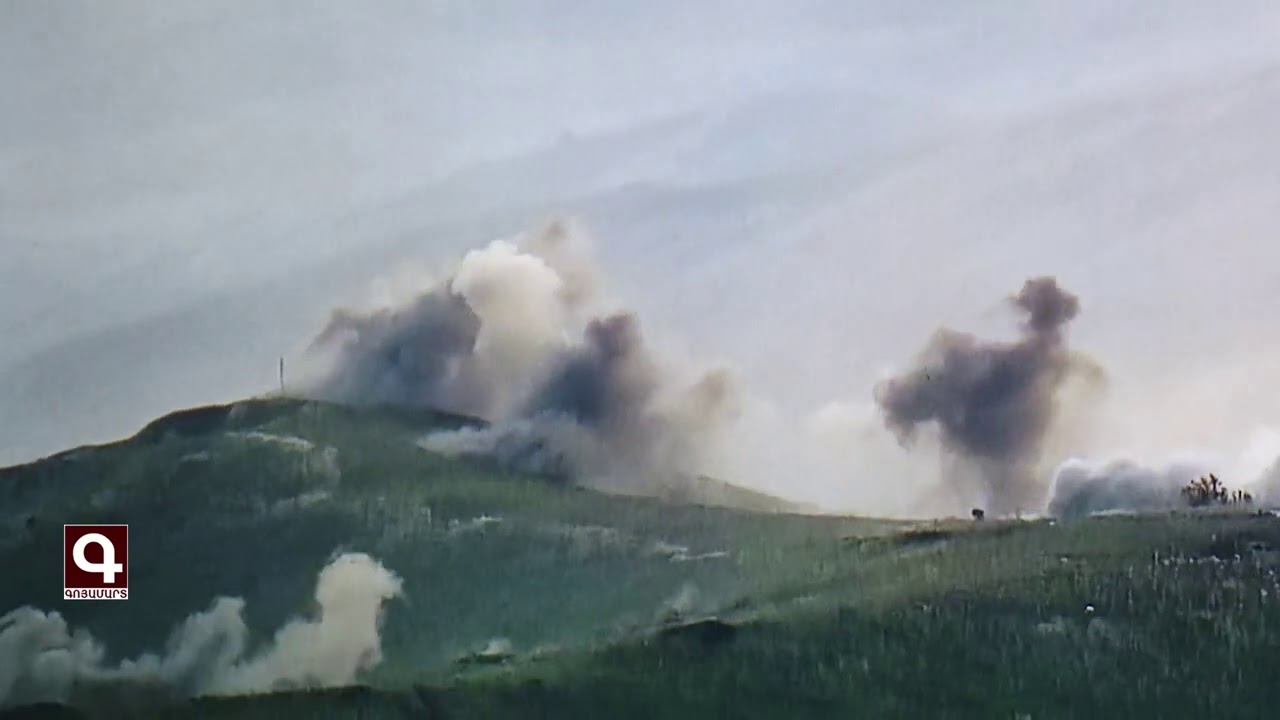 11:40 • 24.10.20
Artsakh Defense Army Units Inflicting Manpower Losses on Azerbaijan
10:39 • 24.10.20
Gas Pipeline Damaged in Azerbaijani Fire Targeting Nagorno-Karabakh's Capital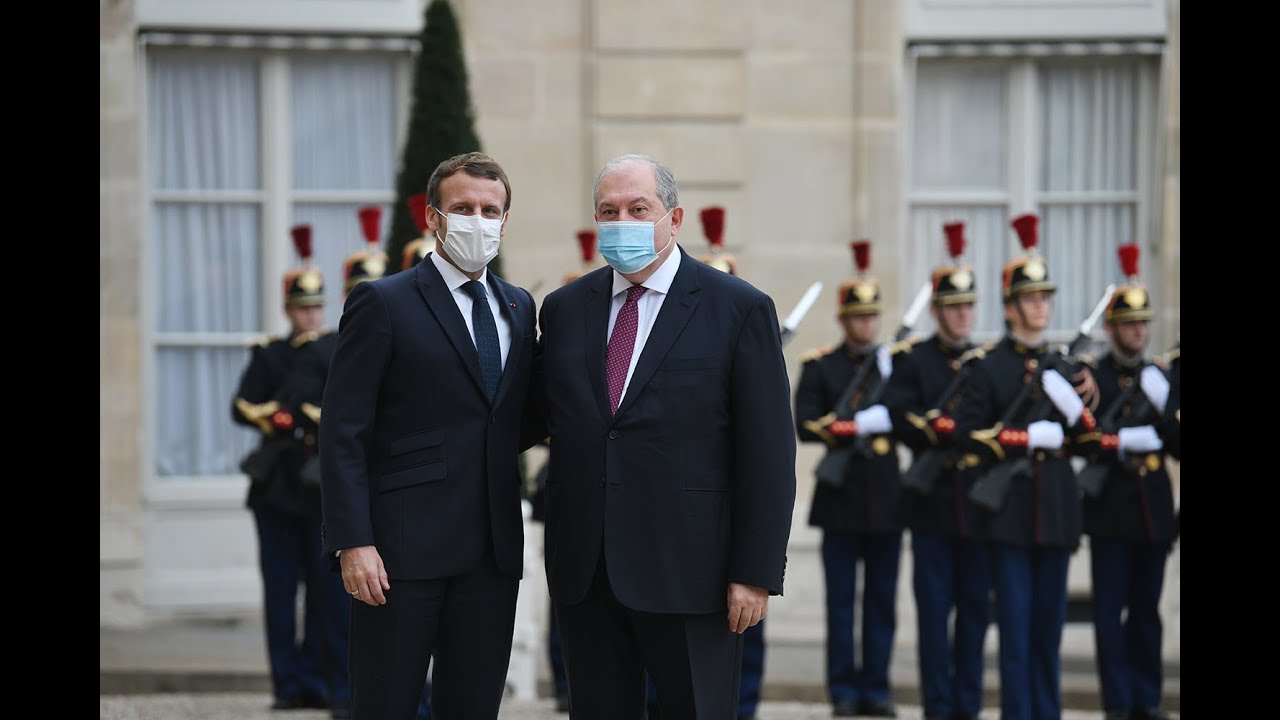 12:41 • 23.10.20
President Armen Sarkissian Meets Emmanuel Macron at Élysée Palace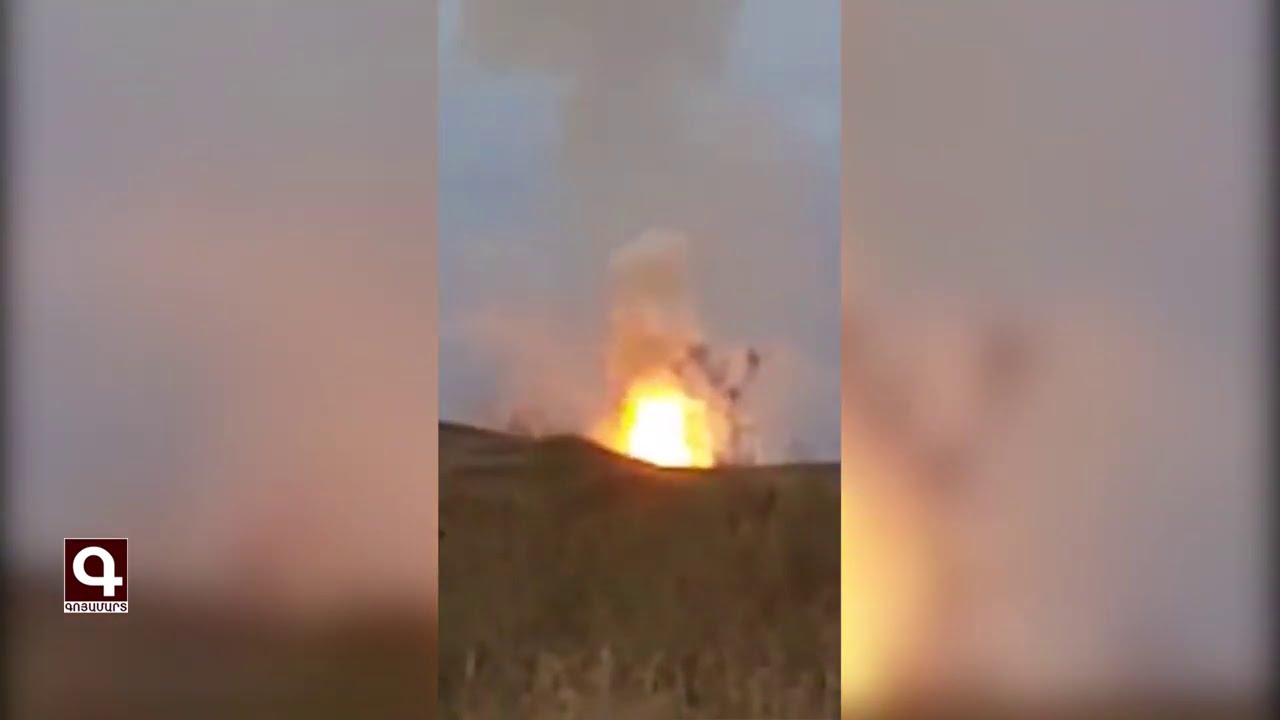 12:16 • 23.10.20
Artsakh Defense Army Neutralizes Azerbaijani Military Hardware
12:02 • 22.10.20
Artsakh Defense Army Units Neutralizing Azerbaijani Military Infrastructures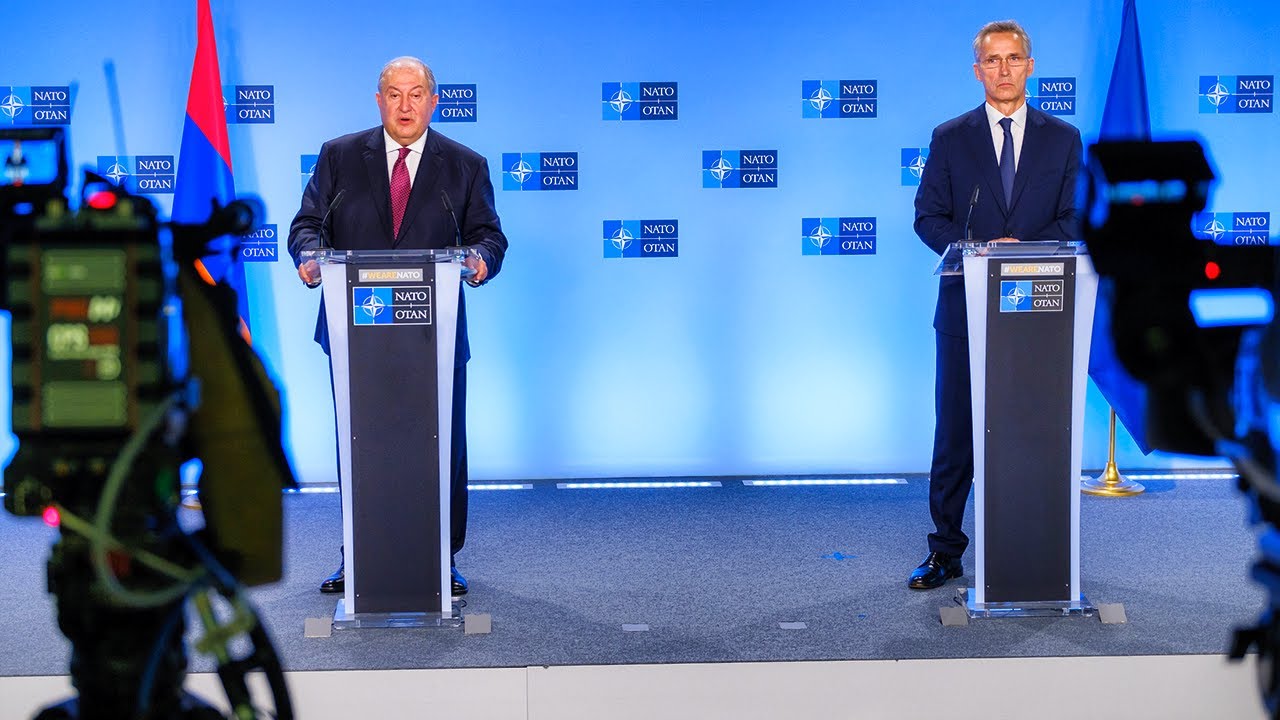 10:35 • 22.10.20
President Armen Sarkissian Meets with NATO Secretary-General in Brussels
10:51 • 17.10.20
Buildings and Homes Lying in Ruins in Nagorno-Karabakh's Capital After Azerbaijani Shelling
15:09 • 15.10.20
Artsakh Defense Army's Precision Fire Gives Deadly Blow to Enemy
13:13 • 13.10.20
Artsakh Defense Army Units Destroying Azerbaijani Tank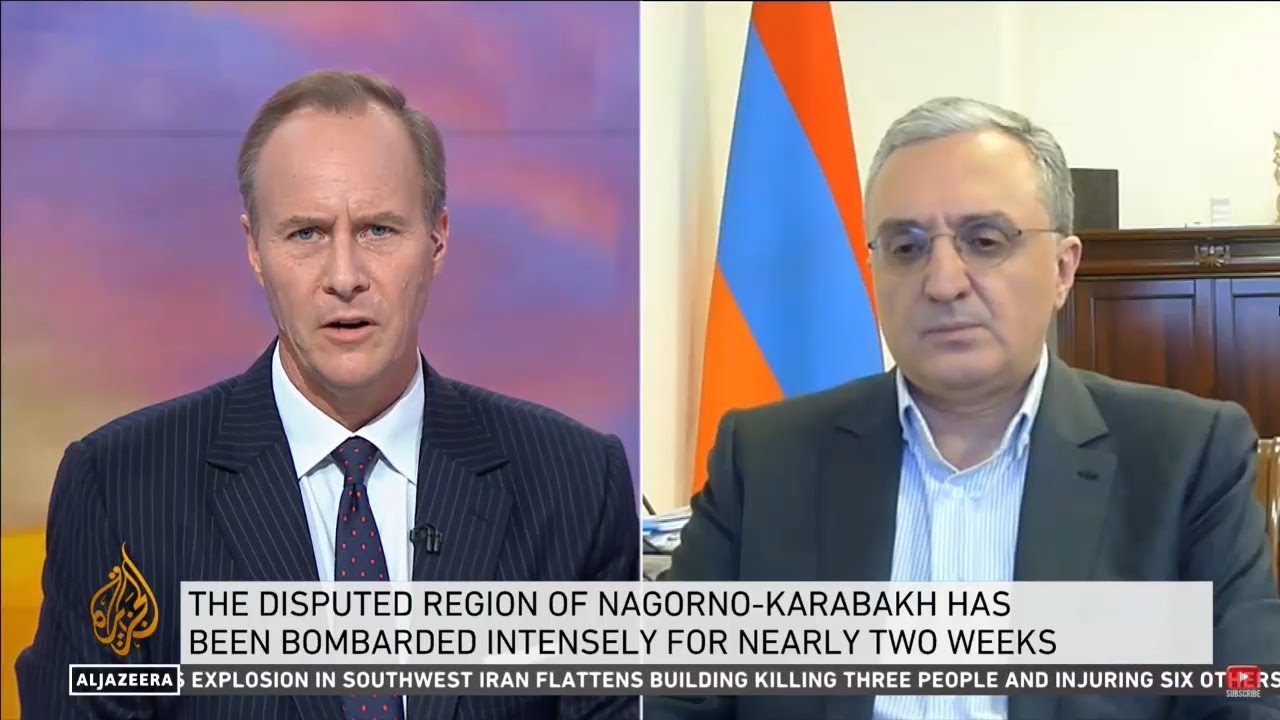 12:56 • 12.10.20
Zohrab Mnatsakanyan: Ceasefire Does not Mandate Azerbaijan to Kill Civilians and Hit Civilian Settlements
12:23 • 12.10.20
Armenians Protest Outside Turkrish Embassy in Los Angeles
17:23 • 09.10.20
Losses in Azerbaijan's Military Featured in Defense Army Footage
15:53 • 09.10.20
Artsakh Defense Army Neutralizing Adversary's Transport Column
14:11 • 09.10.20
Turkey openly backs Azerbaijan 'far more aggressively than in the past' - ABC News on Syrian mercenaries fighting in Karabakh
15:52 • 08.10.20
Iconic Armenian Church Hit in Azerbaijani Attacks in Nagorno-Karabakh City (photos)
10:57 • 08.10.20
Artsakh Defense Army Continues High-Precision Strikes
14:24 • 07.10.20
War Situation in Karabakh on European Parliament's Agenda
19:31 • 05.10.20
Call for Urgent Action: Armenian Journalist Brings Intn'l Colleagues' Attention to Situation iin Artsakh After Azerbaijani Attacks
16:17 • 04.10.20
Turkey's Support to Syrian Mercenaries Fighting Against Artsakh: Facts About Azerbaijani Aggression
12:39 • 04.10.20
Nagorno-Karabakh's Capital Under Azerbaijani Strikes
13:49 • 03.10.20
Armenian Armed Forces Neutralize Azerbaijani Defense Positions
10:12 • 29.09.20
ArmenianTroops Destroy Azerbaijani Armored Fighting Vehicle on Frontline
23:42 • 28.09.20
There is a solid evidence that Azerbaijan has launched a thoroughly planned attack on the NKR
18:45 • 28.09.20
EU calls for Immediate End to Hostilities over Nagorno-Karabakh