Capitalization of new opportunities involves the implementation of digital services and ensuring security: Andranik Grigoryan
17:37 • 28.07.23
Andranik Grigoryan, the CEO of Converse Bank, addressed key topics in an interview with AmCham magazine, including customer interests, digital financial services improvement, and Converse Bank's digital team organization. Read the full interview with Andranik Grigoryan.

As a leader, what key qualities or skills do you believe have been essential in driving your success and the success of Converse Bank?
I took on the position of Chief Executive Officer at Converse Bank an interesting period when the financial system was facing new challenges. Moreover, it was a period that required combining a balanced approach aimed at limiting and curbing risks with bold steps and measures aimed at digitalizing services, as well as developing and implementing new products and offerings. In my opinion, we have successfully initiated this period, as evidenced by the Bank's new offers, particularly in the digital sphere, and the recorded results.
How do you maintain a work-life balance amidst the demands of your position as the CEO of Converse Bank?
One should properly allocate and manage time, have a team of skilled specialists, and include like-minded individuals who will be delegated decision-making authorities. These are a few factors that one should ensure in order to prevent and manage work-life balance conflicts.
Moving on to the digital era, Converse Bank has been recognized for its innovative solutions and user-friendly digital platforms. Could you elaborate on some of the key digital initiatives that have set Converse Bank apart from its competitors?
Nowadays, digitization is an inevitable process. The developments taking place in the world force companies in various sectors, particularly banks, to adopt digital technologies. Bearing this reality in mind, we are obliged to develop and implement digital instruments that will make people's lives easier and help them access cutting-edge financial and banking services effortlessly. On the other hand, the more individuals use digital services, the more they feel the need for greater convenience. From this perspective, Converse Bank has taken the lead and played a pioneering role in Armenia. It was the first bank in Armenia to introduce a mobile application, which not only contributed to building a strong reputation and image for the bank but also compelled us to improve and stay ahead of the curve.
Currently, we strive to provide services on multiple digital platforms. Our bank's mobile application is highly flexible and practical, mainly focusing on offering customer-friendly solutions. Today, our customers can find new options and services in our application, which aims to bring the bank closer to their everyday lives and make banking services easy and accessible for their daily needs. Our goal is to provide our customers with highquality financial services online, eliminating the need for them to visit the bank in person. All types of financial services should be easily accessible to people, whether they are in a car, using public transport, or simply walking.
We are continuously working on the development of new products and searching for new digital solutions that, in my opinion, will meet even the most demanding customers' needs and bring them satisfaction.
The digital era has opened vast opportunities for businesses to enhance their customer experience. How has Converse Bank leveraged digital technologies to improve customer satisfaction and engagement?
We have achieved remarkable milestones in this regard as well. To create a comfortable environment for corporate customers to manage their finances and conduct financial operations, we have implemented several digital tools. Converse Business is a convenient and user-friendly financial management application designed specifically for businesses. Additionally, for service, retail, and delivery companies, we offer innovative digital solutions such as C-POS and C-PAY, which facilitate cashless payments.
One of our most intriguing solutions is tailored for hotels, restaurants, and delivery services. When customers place orders, they can conveniently make payments through a link sent to their mobile phone number, eliminating the need for scanning or downloading various QR codes. This solution is particularly relevant and applicable for online stores. Couriers no longer need to carry a physical point-of-sale (POS) terminal or engage in card-to-card transfers (often involving unknown individuals) and the associated risks.
With the rise of fintech and online banking, security and trust have become paramount concerns. How does Converse Bank ensure the security of its digital platforms, and how do you build and maintain customer trust in the digital realm?
It goes without saying that new digital tools, despite their convenience, also pose new security challenges that, at best, must be anticipated and prevented. Alongside the development of digital services, we continuously enhance and update our security systems. Converse Bank ensures the security of transactions on its digital platforms in accordance with international cybersecurity standards. Furthermore, we have recently implemented the "Security Device" system, which enables customer identification for accessing the digital platform. In case of any doubts, the system is promptly blocked.
As a result, Converse Bank effectively mitigates the risk of third-party access to our customers' funds. We also place significant emphasis on financial literacy and consistently inform our customers, providing insurance against fraud.
We adhere to a work style typical of responsible institutions. We never leave our clients alone in the face of potential dangers and strive to associate the Bank not only with banking transactions but also with safety, reliability, trust, and protection.
As the digital landscape continues to evolve, what future trends do you foresee for the banking industry, and how is Converse Bank preparing to adapt and capitalize on these emerging opportunities?
In the era of digital transformation, it is of utmost importance not only to develop and implement new services but also to do so promptly and with high quality. Clients should be able to utilize the financial instruments offered by the bank not only in urgent situations but also to address everyday problems. Converse Bank is dedicated to providing its clients with optimal solutions for any transaction related to financial flows. Using the bank's digital services should become a common and ordinary experience for customers, ensuring a comfortable environment that is clear, understandable, secure, and transparent.
The capitalization of emerging opportunities is to develop new products by foreseeing customers' future needs, and to provide high-quality services, ensuring the security of customers' data and funds. In the near future, Converse Bank customers will witness new changes, particularly in the realm of digital technologies.
Reflecting on your personal and professional journey, what advice would you give to aspiring professionals who aim to make a meaningful impact in the banking sector and embrace the digital era?
I would advise them to stay current and embrace innovation and challenges. They should strive to extract the maximum value from each workplace, go beyond their required job duties, and continuously learn, develop, and apply their knowledge and skills for the benefit of their teams. And last but not least - not to be afraid of making mistakes.
Your message to the AmCham community.
AmCham is not only an association that brings together leading companies in various sectors of economy, but also a platform that unites progressive and forward-thinking individuals. I strongly believe that by combining our efforts and capabilities, we can make a significant contribution to one of the most important missions: building a stable and secure future for our country.
Videos
15:20 • 24.05.21
Interview with Francis Malige, EBRD Managing Director
11:39 • 24.04.21
Armenians Commemorating 106th Anniversary of Genocide
09:40 • 23.04.21
Biden Under Pressure to Recognize Armenian Genocide - KTLA 5 News
15:34 • 22.04.21
Governance and Oversight Capacities Account for Our Bank's Robust Management System - Philip Lynch, Independent Board Member at Ameriabank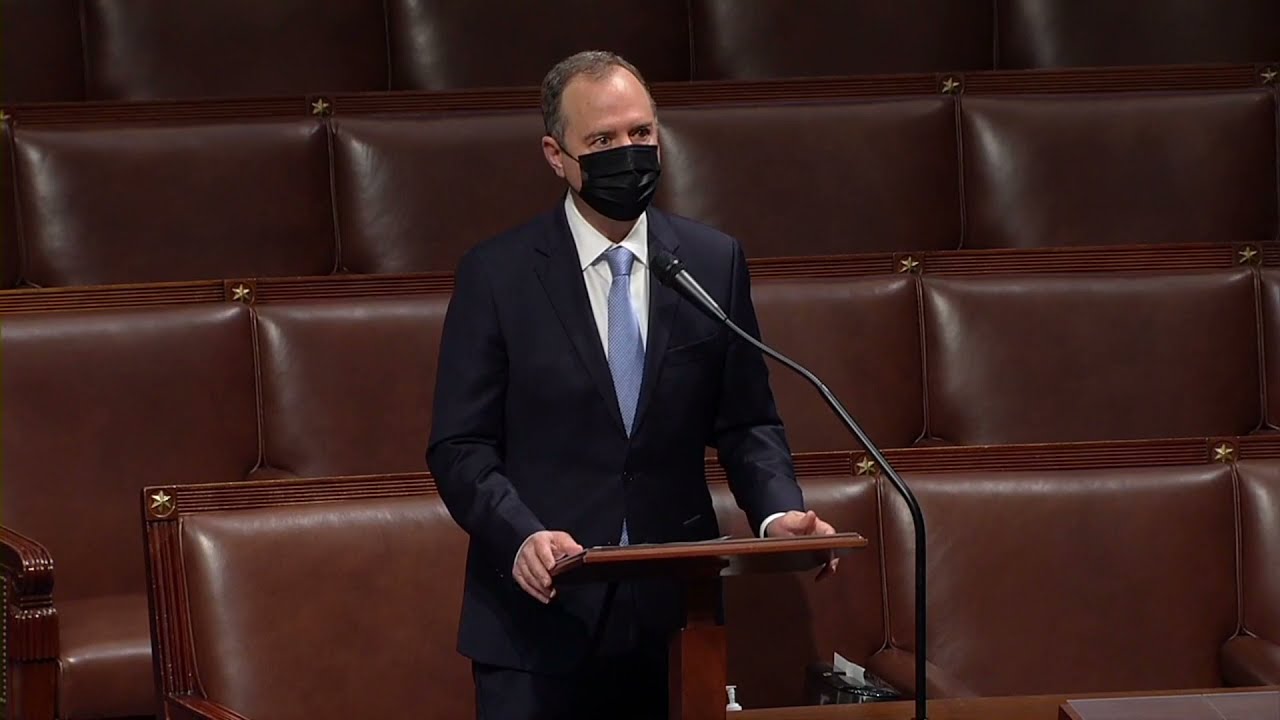 14:09 • 21.04.21
'Mr. President, It Is Now in Your Power to Right Decades of Denial' - US Congressman Adam Schiff Urges Joe Biden to Recognize Armenian Genocide
12:37 • 03.04.21
Armenians of Nagorno-Karabakh in Despair After Trauma of Military Defeat - France 24
17:33 • 11.03.21
Interview with Kakhaber Kiknavelidze, an Independent Member of Ameriabank Board of Directors
17:57 • 26.01.21
Only Terrorists Keep Hostages, Putting Forward Preconditions for Their Release - Edmon Marukyan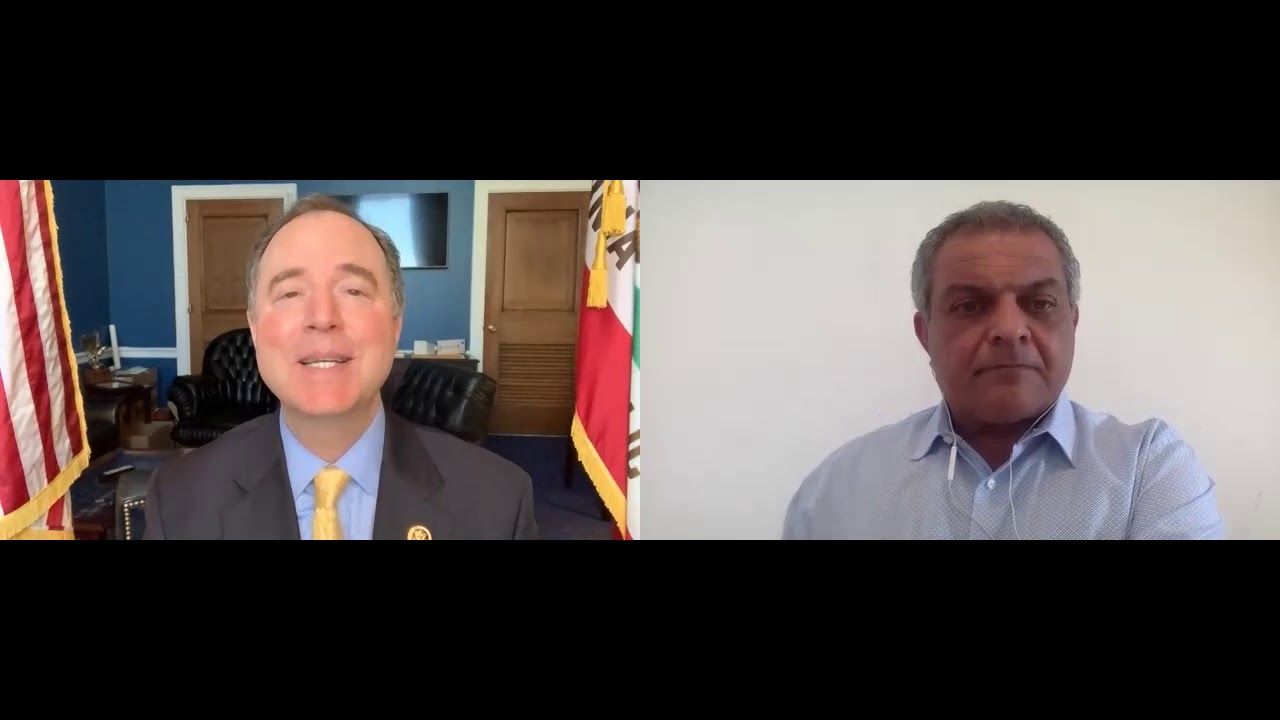 13:33 • 22.01.21
Rep Adam Schiff Says Congress Should Recognize Artsakh
09:42 • 29.12.20
UN's Guterres Issues Global Appeal to Make 2021 'Year of Healing'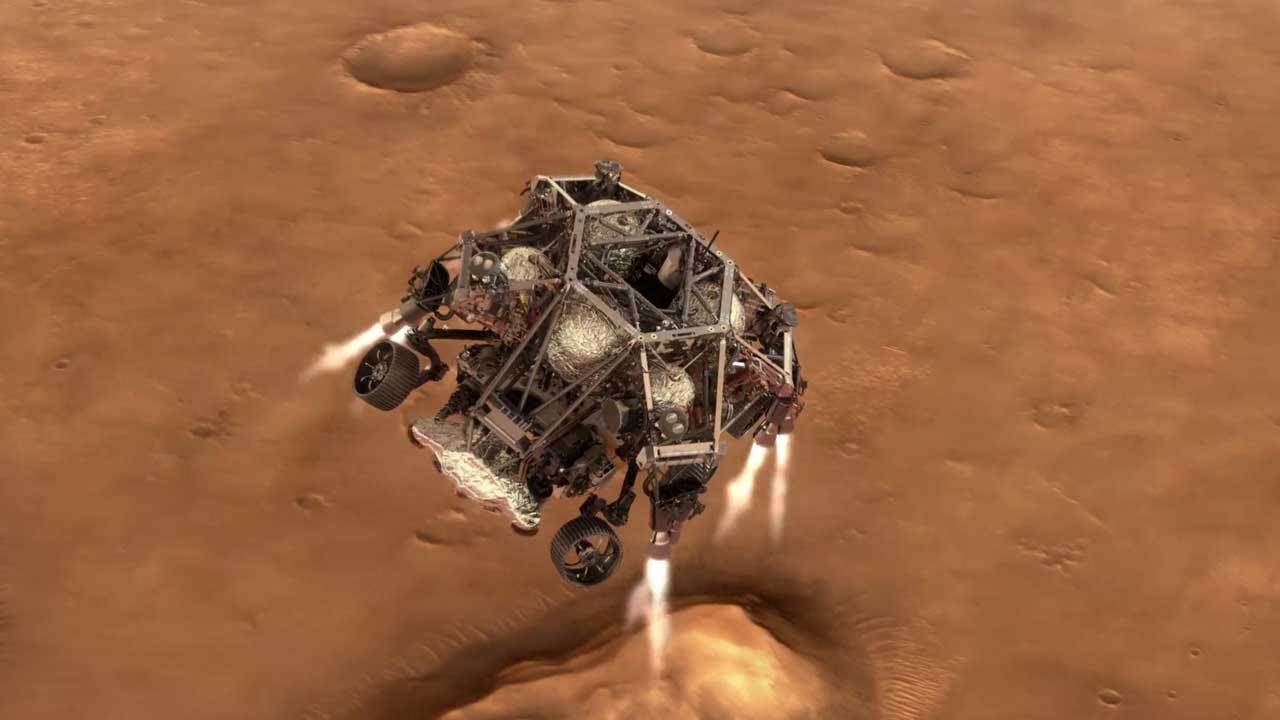 18:41 • 24.12.20
NASA's Mars 2020 Perseverance Rover Landing Animations
13:33 • 31.10.20
Azerbaijan Uses Prohibited Phosphorus Chemical Munitions - Defense Army Video
16:37 • 30.10.20
Artsakh Defense Army Units Neutralizing Azerbaijani Arms Supplies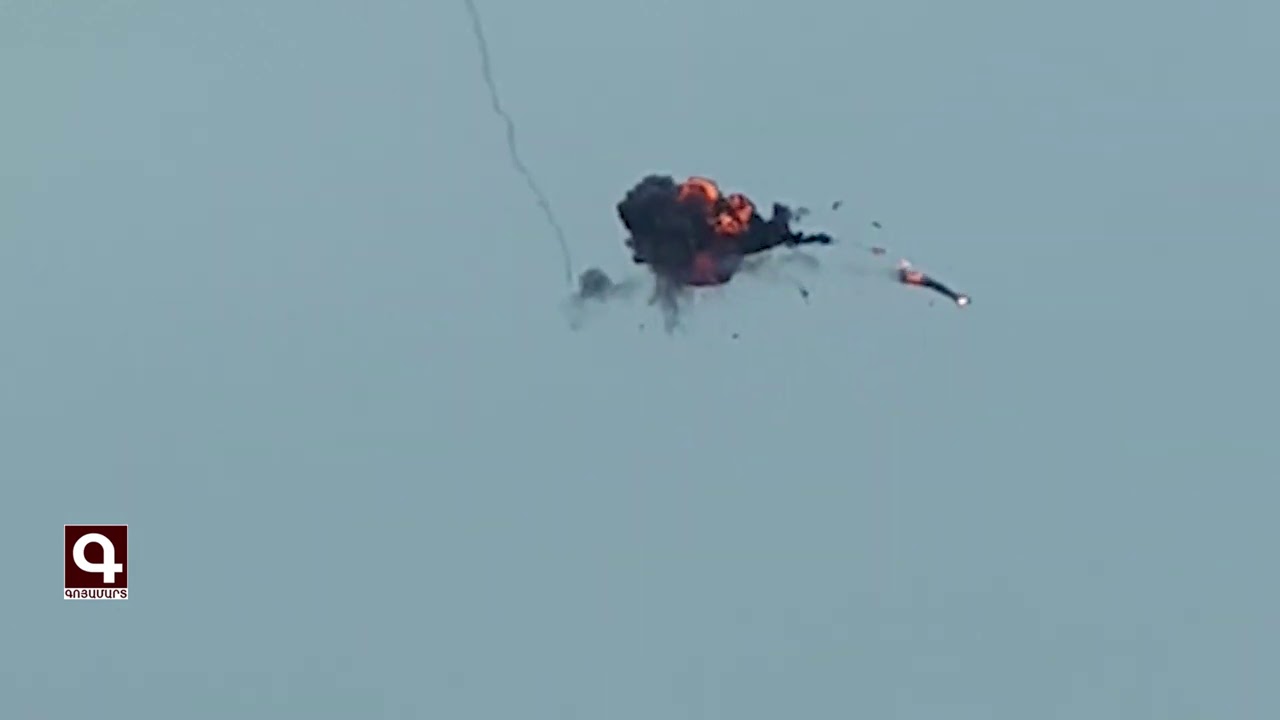 11:25 • 28.10.20
Artsakh Defense Army Units Neutralizing Azerbaijani Drone
13:45 • 24.10.20
Nagorno-Karabakh's Status Has Been At the Heart of Our Approach - Zohrab Mnatsakanyan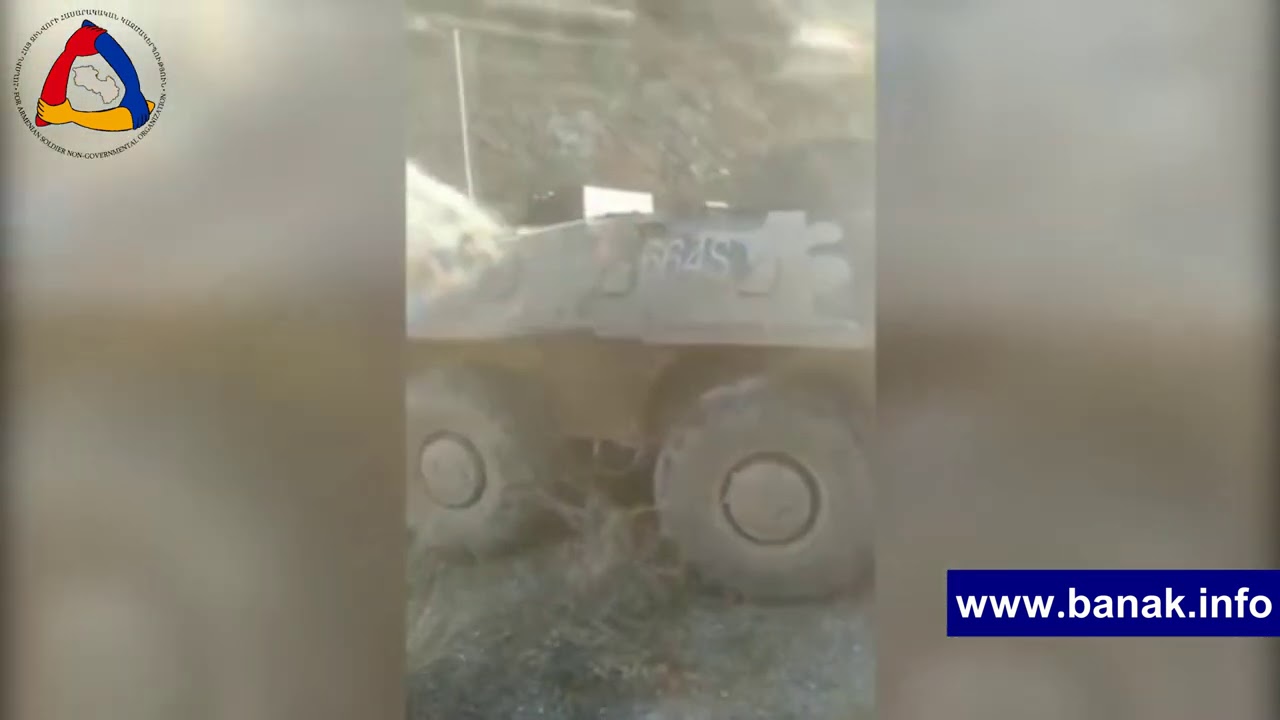 11:51 • 24.10.20
Artsakh Defense Army Releases Video Featuring Damaged Azerbaijani Military Equipment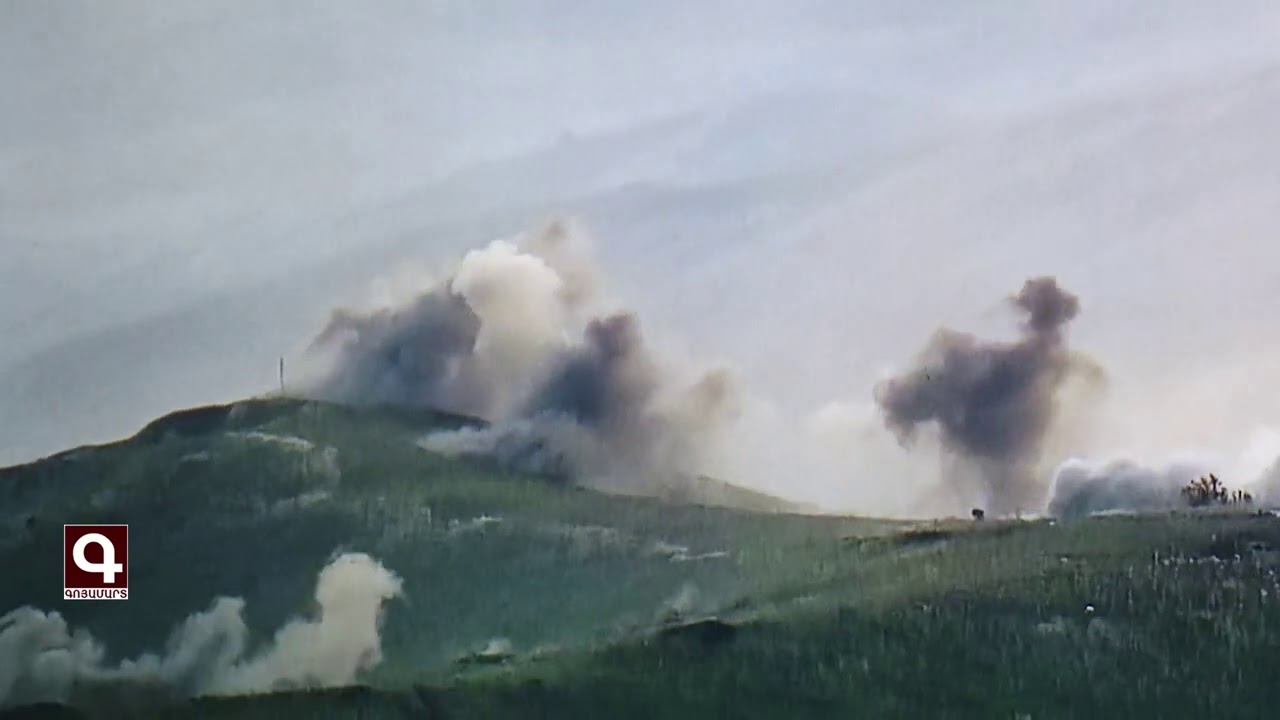 11:40 • 24.10.20
Artsakh Defense Army Units Inflicting Manpower Losses on Azerbaijan
10:39 • 24.10.20
Gas Pipeline Damaged in Azerbaijani Fire Targeting Nagorno-Karabakh's Capital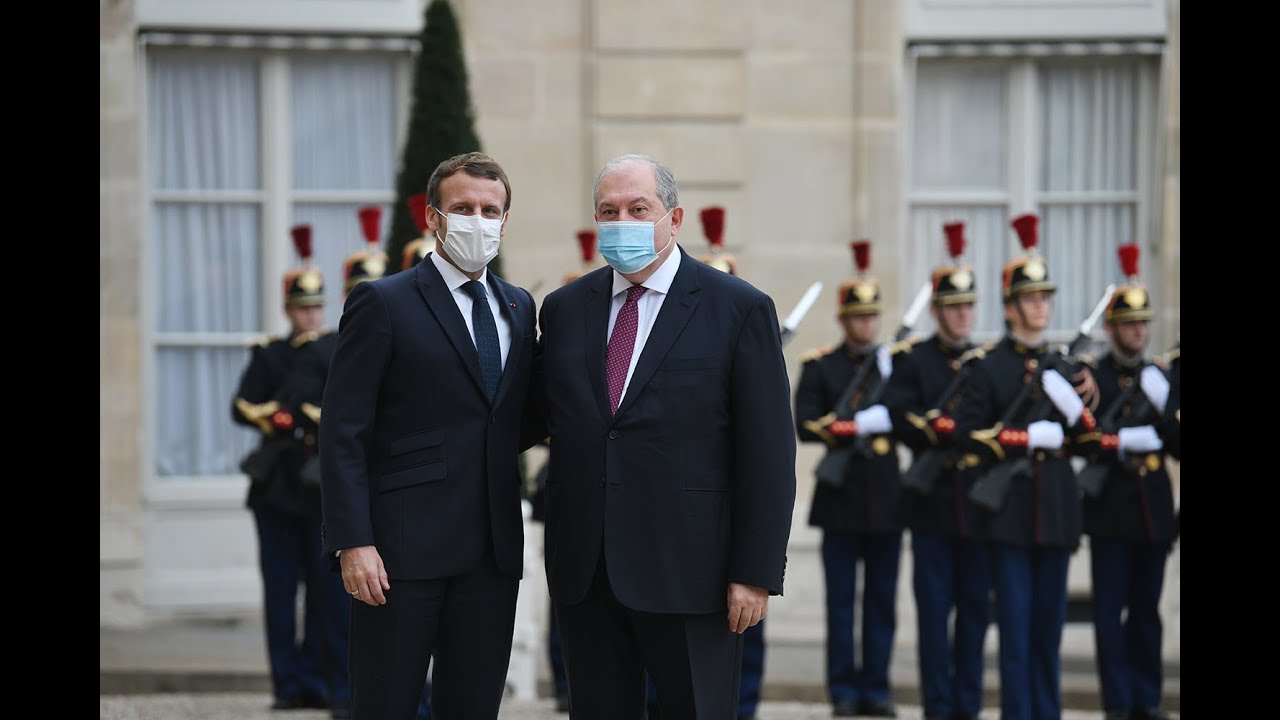 12:41 • 23.10.20
President Armen Sarkissian Meets Emmanuel Macron at Élysée Palace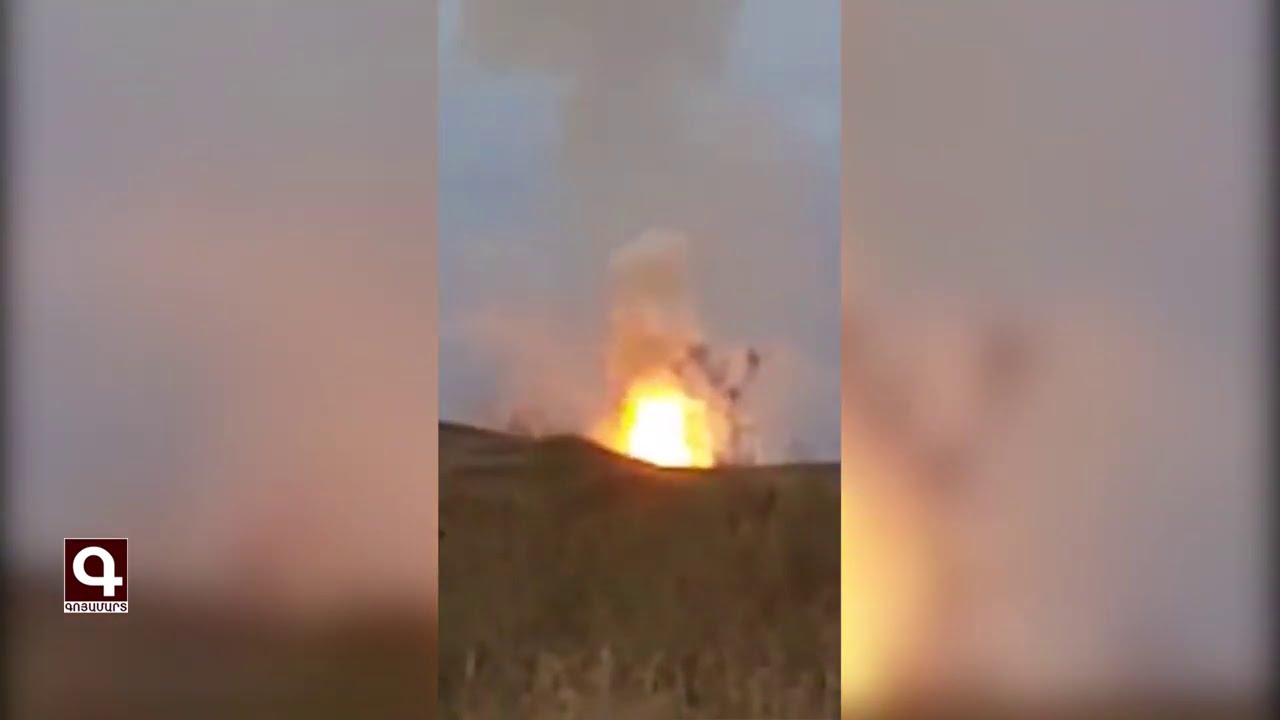 12:16 • 23.10.20
Artsakh Defense Army Neutralizes Azerbaijani Military Hardware
12:02 • 22.10.20
Artsakh Defense Army Units Neutralizing Azerbaijani Military Infrastructures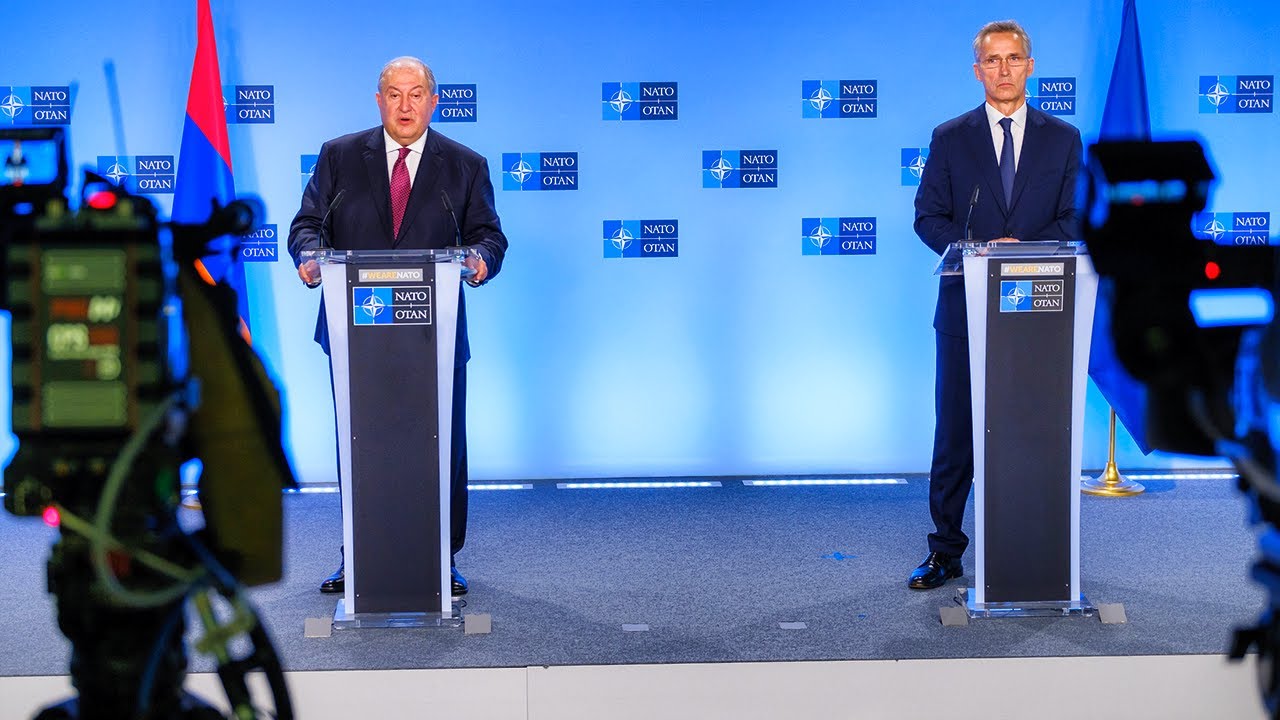 10:35 • 22.10.20
President Armen Sarkissian Meets with NATO Secretary-General in Brussels
10:51 • 17.10.20
Buildings and Homes Lying in Ruins in Nagorno-Karabakh's Capital After Azerbaijani Shelling
15:09 • 15.10.20
Artsakh Defense Army's Precision Fire Gives Deadly Blow to Enemy
13:13 • 13.10.20
Artsakh Defense Army Units Destroying Azerbaijani Tank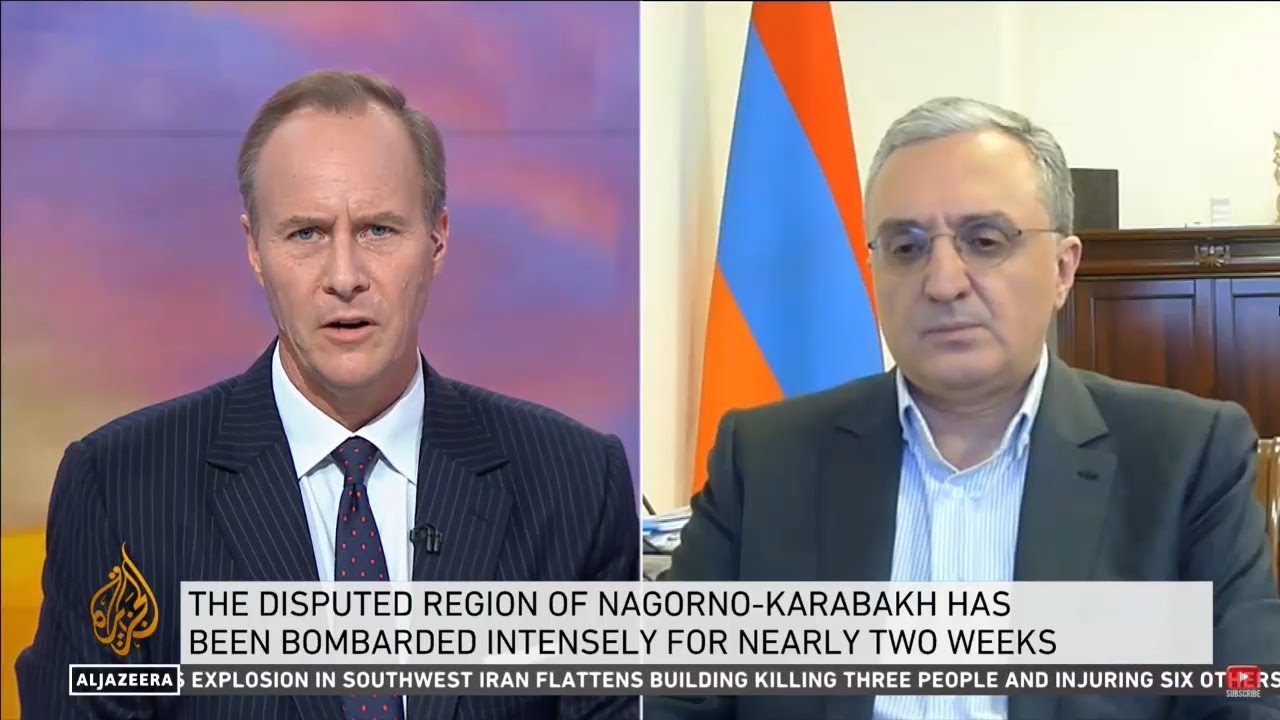 12:56 • 12.10.20
Zohrab Mnatsakanyan: Ceasefire Does not Mandate Azerbaijan to Kill Civilians and Hit Civilian Settlements
12:23 • 12.10.20
Armenians Protest Outside Turkrish Embassy in Los Angeles
17:23 • 09.10.20
Losses in Azerbaijan's Military Featured in Defense Army Footage
15:53 • 09.10.20
Artsakh Defense Army Neutralizing Adversary's Transport Column
14:11 • 09.10.20
Turkey openly backs Azerbaijan 'far more aggressively than in the past' - ABC News on Syrian mercenaries fighting in Karabakh
15:52 • 08.10.20
Iconic Armenian Church Hit in Azerbaijani Attacks in Nagorno-Karabakh City (photos)
10:57 • 08.10.20
Artsakh Defense Army Continues High-Precision Strikes
14:24 • 07.10.20
War Situation in Karabakh on European Parliament's Agenda
19:31 • 05.10.20
Call for Urgent Action: Armenian Journalist Brings Intn'l Colleagues' Attention to Situation iin Artsakh After Azerbaijani Attacks
16:17 • 04.10.20
Turkey's Support to Syrian Mercenaries Fighting Against Artsakh: Facts About Azerbaijani Aggression
12:39 • 04.10.20
Nagorno-Karabakh's Capital Under Azerbaijani Strikes
13:49 • 03.10.20
Armenian Armed Forces Neutralize Azerbaijani Defense Positions
10:12 • 29.09.20
ArmenianTroops Destroy Azerbaijani Armored Fighting Vehicle on Frontline
23:42 • 28.09.20
There is a solid evidence that Azerbaijan has launched a thoroughly planned attack on the NKR
18:45 • 28.09.20
EU calls for Immediate End to Hostilities over Nagorno-Karabakh