Azerbaijan prepares $50bn worth lawsuit against Armenia in European court, says former justice official
15:39 • 29.01.19
The Azerbaijani authorities are going to file a $50 billion worth lawsuit against Armenia at the European Court of Human Rights (ECHR) in the context of the inresolved Nagorno-Karabakh (Artsakh) conflict, Gevorg Kostanyan, a former prosecutor general who represented the country at the Strasbourg court and the Committee of Ministers, said in an interview with Tert.am.
Mr Kostanyan, since 2004, you have been in charge for the legal processes dealing with the international recognition of Artsakh. Also, you were the representative of Armenia at the European Court of Human Rights and the Committee of Ministers. As a result of the political developments in Armenia, however, you resigned from office. What outcomes in the interests of Armenia have you observed over the period, and does the new government have enough potential to continue the policies pursued in ECHR?
Since 2004, not only the European court but also the Committee of Ministers have been discussing all the issues stemming from the status of Artsakh or the conflict in general. The Committee of Ministers conducts its meetings in a closed-door format, unfortunately, so I am not authorized to elucidate or disclose, in any other way, the results recorded. But I can highlight for sure three important components which we considered as an undisputable fact to make it the underlying basis of everything.
Any legal outcome - pertaining to the settlement of the Nagorno-Karabakh conflict – has to have three components. First, it is necessary to guarantee, in an absolute sense, the security of the people of Artsak. Secondly, the direct participation of Artsakh is necessary in any effort towards seeking ways to reslve that conflict. And we too, have definitely stated that without the direct engagement of the authorities of Atrtsakh, it isn't practically possible to discuss any issue stemming from, or linked to, the Artsakh conflict. And most importantly, we need the deployment of mechanisms ruling out fire to guarantee a secure atmosphere and situation in Artsakh.
These three [factors] have been stated at least in the frameworks of the Committee of Minister. As to the current government's methods, I, as a representative of the government, cannot insist on anything unequivocally, but I certainly welcome the highest-level statements made and the wordings used. They are definately in line with the policies implying the three components, which I really see.
Videos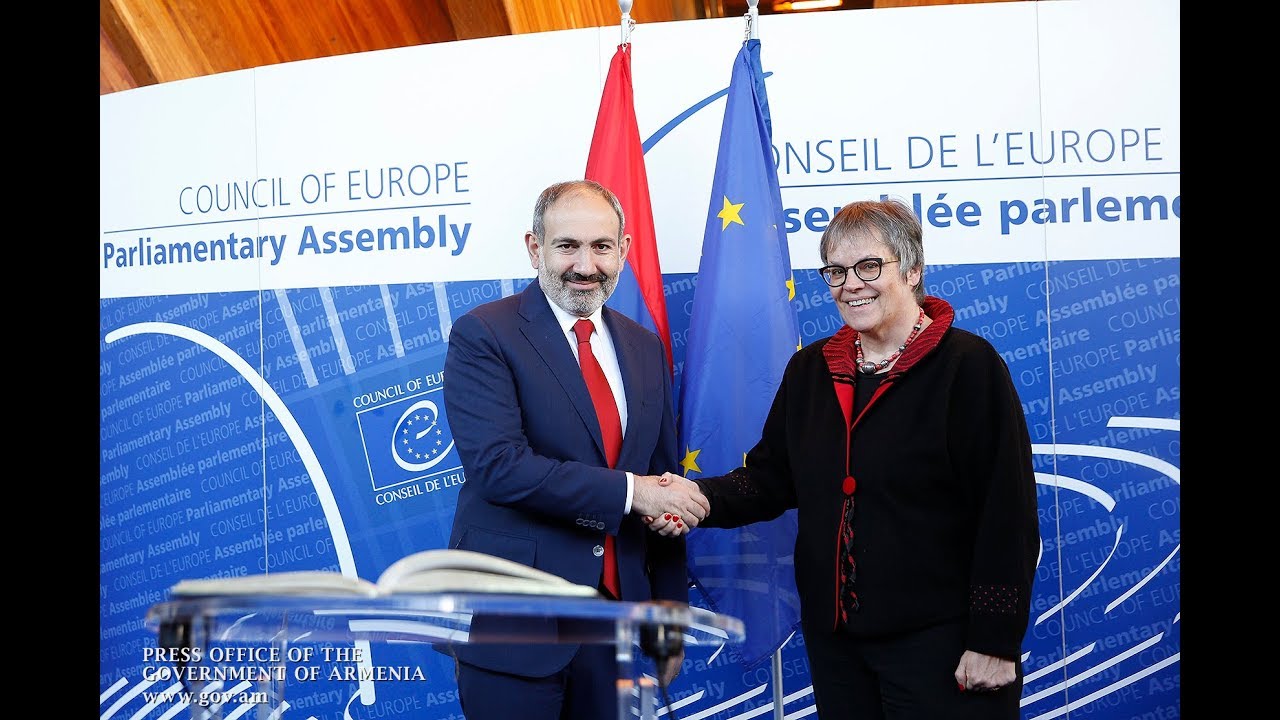 14:58 • 11.04.19
Nikol Pashinyan meets with PACE President Liliane Maury in Strasbourg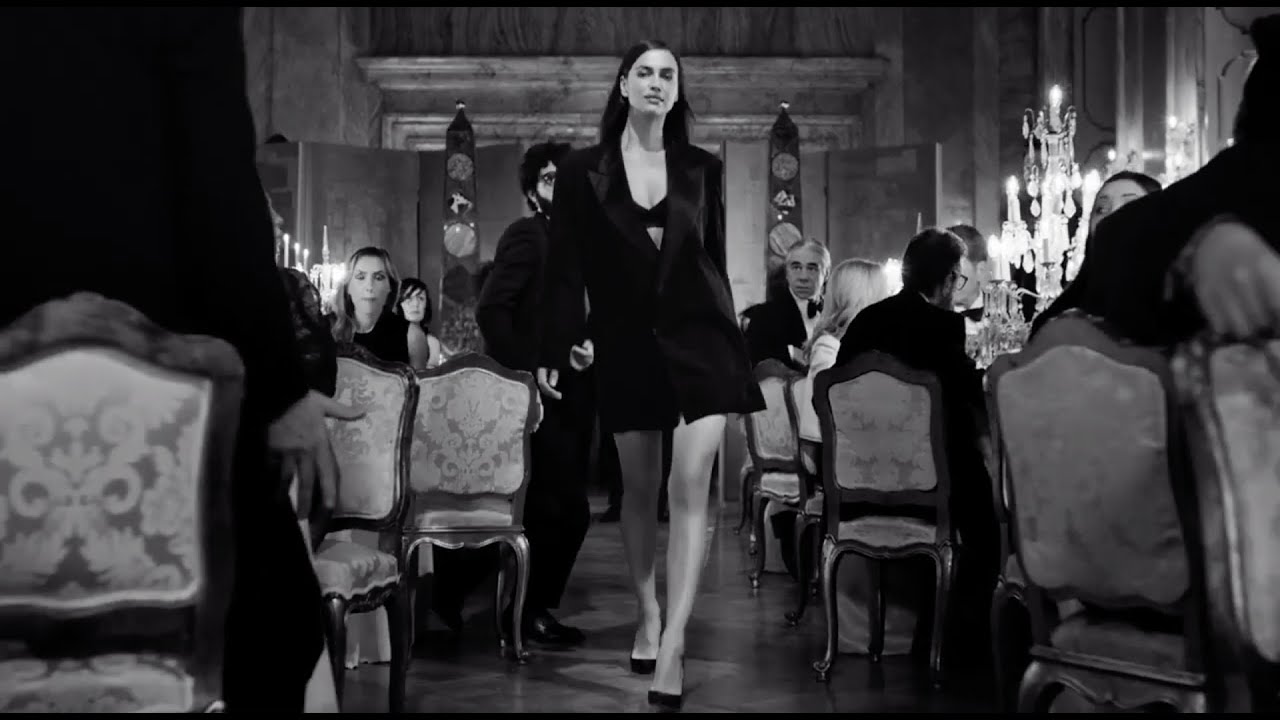 18:32 • 09.04.19
Scandal A Paris: New Jean Paul Gaultier Perfume Ad Features Irina Shayk Walking Under Rhythms of Khachaturian's Waltz
15:58 • 09.04.19
US Ambassador Praises Democratic Changes in Armenia Since April 2018
10:46 • 27.03.19
US Congressman Frank Pallone Calls for Lifting Travel Restrictions on Artsakh
15:01 • 16.03.19
The Voice: Armenian 'Freddie Mercury' Stuns Jury at Youth Singing Contest in Russia
10:20 • 09.03.19
Armenia Will Not Be Authoritarian, Prime Minister Tells Euronews
10:42 • 06.03.19
European Commission President Jan-Claude Juncker Holds Press Conference with Nikol Pashinyhan
18:16 • 05.03.19
EU's Donald Tusk Praises Armenian Prime Ministers Resolve to 'Bring About Democratic Reforms'
15:08 • 05.03.19
Armenian President Hosts Financial Times' Innovation Editor John Thornhill
12:08 • 05.03.19
Armenian Prime Minister Responds to Members of European Parliament's Committee on Foreign Affairs
15:40 • 28.02.19
Nikol Pashinyan Visits Mosque, Ali Qapu Palace in Isfahan
12:06 • 28.02.19
Iranian-Armenians Give Warm Welcome to Armenian Prime Minister
09:33 • 21.02.19
Unpacked 2019: Samsung Reveals Second Generation Galaxy Buds
12:34 • 20.02.19
Egypt President Takes 'First Step' in Recognizing Armenian Genocide
11:51 • 18.02.19
Armenian President Conducts Brief Talks with Joe Biden in Munich
10:56 • 16.02.19
President Armen Sarkissian's Speech at University of Heidelberg
11:12 • 02.02.19
Prime Minister Nikol Pashinyan's Speech at Konrad Adenauer Foundation
10:11 • 02.02.19
German Chancellor Merkel Welcomes Armenian Premier at Federal Residence in Berlin
14:21 • 01.02.19
Galaxy F: Samsung Foldable Phone Official Video Leaked
17:43 • 31.01.19
Armenian Prime Minister's Speech at Technical University of Cologne
16:29 • 31.01.19
LA Police Release Footage of Armenian School Hate Crime
10:02 • 30.01.19
EU Commissioner for Human Rights Issues Report in Armenia
09:37 • 30.01.19
We are Looking Forward to Closer Cooperation with Our EU Partners - Armenian President to Commissioner Johannes Hahn
17:46 • 24.01.19
It's Time for Armenia to 'Transform Political Revolution to Economic One', Pashinyan tells Euronews
09:57 • 24.01.19
Armenia to Create New Economic Model to Promote Micro-Businesses' Development, Pashinyan says in Davos
09:13 • 23.01.19
Pashinyan, Aliyev Discuss Situation over Karabakh in Davos
09:48 • 22.01.19
Armenian Prime Minister Nikol Pashinyan Meets with Swiss Businessmen in Zurich
10:02 • 17.01.19
Armenian President Delivers Keynote Speech at Abu Dhabi Sustainability Summit
09:33 • 27.12.18
Firefighters Revisit Scene of Armenia's Earthquake in 1988
10:20 • 24.12.18
Armenian-Style Revolution Implies Also Generational Change in Thinking, President Tells Indian TV Channel
16:57 • 12.12.18
Pashinyan will Face Real Challenges Amid Economic Transformations in Armenia– Ruben Vardanyan's interview with DW
11:25 • 06.12.18
Lynne Tracy: We Acknowledge Historical Facts but Support President's Policies on 1915 Events
16:15 • 23.11.18
Women and Youth are Stakeholders in Building Security - Zohrab Mnatsakanyan's Speech at World Forum for Democracy
12:38 • 10.11.18
First Armenian Military Robot Tested
10:06 • 23.10.18
Serj Tankian Warns of Hazards of Exploiting Amulsar Mine
15:42 • 19.10.18
Turkish Violin Virtuoso Dedicates Piece of Komitas Music to Ara Guler's Memory
11:46 • 11.10.18
Samvel Farmanyan's Speech in PACE
14:43 • 25.09.18
iPhone Xs & Xs Max Fail Resistivity Test
13:18 • 15.09.18
Slavik Hayrapetyan at US International Skating Classic 2018
16:42 • 05.09.18
Official Trailer of Anders Breivik Movie Goes Viral
exclusive