Armenia unclear about unblocking of regional communications – Turkologist
10:54 • 20.04.21
Only one person in Armenia possesses details about the proposed plan for the unblocking regional communications, and that person is Prime Minister Nikol Pashinyan, an expert in Turkish studies said Monday, highlighting the unclear wording of the November 9 ceasefire on Nagorno-Karabakh (Artsakh).
In an interview with Tert.am Andranik Ispiryan cited the statement by Turkey's Minister of Transport and Infrastructures, saying that Azerbaijan "has already embarked" on the construction of the highway connecting its country to Nakhichevan (intending to complete the development activities "within the shortest possible timeframes").
"Nikol Pashhinayn has not so far given explanations in that regard. We are neither aware of the timeframes nor have any information at all as to what infrastructures the unblocking in question implies, i.e. – whether it is going to be a corridor or a transit route. Very controversial statements are being made," he noted.
In his address, the Turkish minister also stressed the necessity of "modernizing the railways" of Nakhichevan to later start the development of a direct communication route from Azerbaijan, thereby ensuring also that country's direct railway communication with Turkey (instead of the Georgian transit route).
Ispiryan described the statement as "very strange and absolutely absurd for Armenia". "What does a direct communication between Azerbaijan and Turkey virtually imply? There is Armenia in the middle after all. That is to say, we need clarifications, i.e. - answers which are known only to the current authorities in the person of the prime minister. All our interpretations, whatever their content, will be imperfect and based on assumptions," Ispiryan added.
Neither did he agree that Turkey is making any haste by planning the construction activities now.
"We know practically nothing about the agreement. We do not know whether or not there are any timeframes. Armenia has entered into a pre-election period and is now simply avoiding any reference to the timeframes for fear of a mounting wave of protests against the authorities," he said, citing also Pashinyan's earlier statement promising Armenia a highway corridor with Nakhichevan.
"That is to say, he did not rule it out either as his attitude turned out absolutely normal to those processes. If they have started route development in Turkey and Azerbaijan, there must certainly be an arrangement. It's not just a statement as serious activities are currently underway," the expert added.
Meantime he stressed the need for very serious studies to evaluate the risks stemming from the possible opening of borders (with both Turkey and Azerbaijan). The expert noted that similar analyses, conducted in 2008-2009 (after Armenia initiated a reconciliation process), revealed an imminent moral-psychological pressure and economic disadvantages for Armenia.
"Now that government institutions are not functioning properly after the war, with all being preoccupied with securing their victory in the elections – instead of public administration processes – we are in a worse situation than about 13 years ago," he said.
Addressing the economic challenges for Armenia, Ispiryan did not rule out an economic expansion threatening the domestic greenhouse industries (in case Turkey imports a large amount of tomatoes).
"In case of having open borders, the Turkish capital will intrude into Armenia, and they will gain a political influence. In case of open borders, the capital may be insured. And the available capital will facilitate the political lobbying, which may be a national security issue for us," he said, noting that both the Armenian Police and border troops of the National Security Service will be facing a heavier overload in that case.
"We are not prepared for opening borders. It is normal, of course, when to have open borders between to countries, but it has to be done in a reasonable way; we must be prepared for virtually any scenario," he said, warning of the "much dimmer prospects" in case of the opening of the Armenian-Azerbaijani border.
"When we see them [the Azerbaijanis] steal sheep in Syunik, refuse to return our captived and open a military trophies park in Baku to later take their schoolchildren there to make fun of the Armenian captives' scarecrows, I do not understand the kind of friendship which our authorities propose."
The expert also criticized the current Armenian authorities' non-professional attitudes and approaches, stressing the need of hiring competent advisors to prepare the society and the government institutions for the possible opening (if it is really going to be inevitable).
"It has always been easy for me to make approximate estimates, and I, more often than not, proved to be right. Yet with the November 9 agreement in place, any estimate which we can possibly make will be the result of imagination, as we know absolutely nothing about the terms," Ispiryan added.
Videos
11:39 • 24.04.21
Armenians Commemorating 106th Anniversary of Genocide
09:40 • 23.04.21
Biden Under Pressure to Recognize Armenian Genocide - KTLA 5 News
15:34 • 22.04.21
Governance and Oversight Capacities Account for Our Bank's Robust Management System - Philip Lynch, Independent Board Member at Ameriabank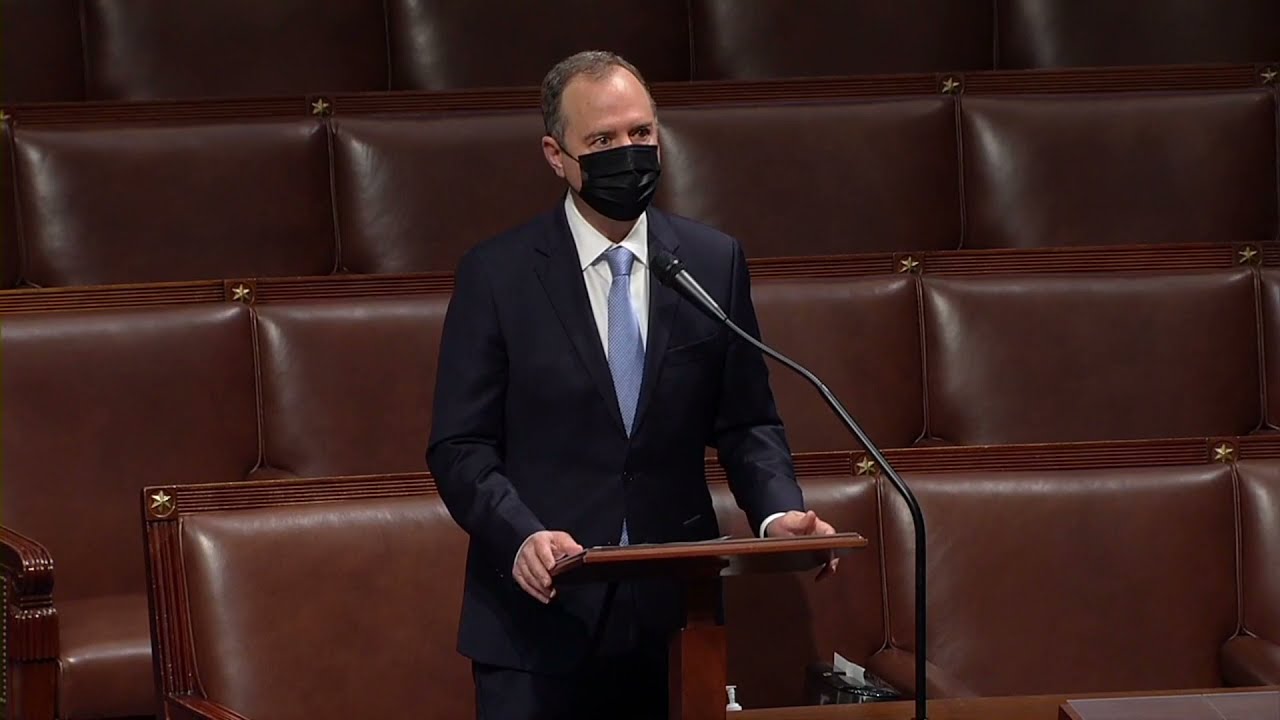 14:09 • 21.04.21
'Mr. President, It Is Now in Your Power to Right Decades of Denial' - US Congressman Adam Schiff Urges Joe Biden to Recognize Armenian Genocide
12:37 • 03.04.21
Armenians of Nagorno-Karabakh in Despair After Trauma of Military Defeat - France 24
17:33 • 11.03.21
Interview with Kakhaber Kiknavelidze, an Independent Member of Ameriabank Board of Directors
17:57 • 26.01.21
Only Terrorists Keep Hostages, Putting Forward Preconditions for Their Release - Edmon Marukyan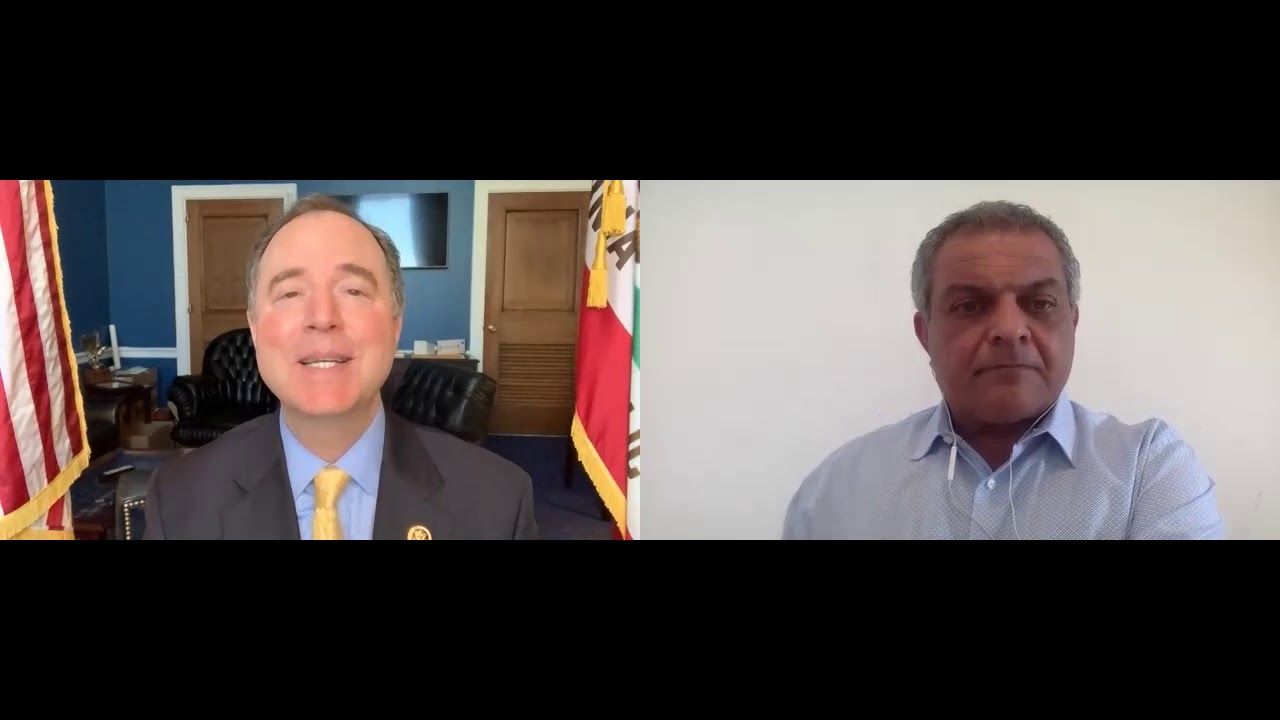 13:33 • 22.01.21
Rep Adam Schiff Says Congress Should Recognize Artsakh
09:42 • 29.12.20
UN's Guterres Issues Global Appeal to Make 2021 'Year of Healing'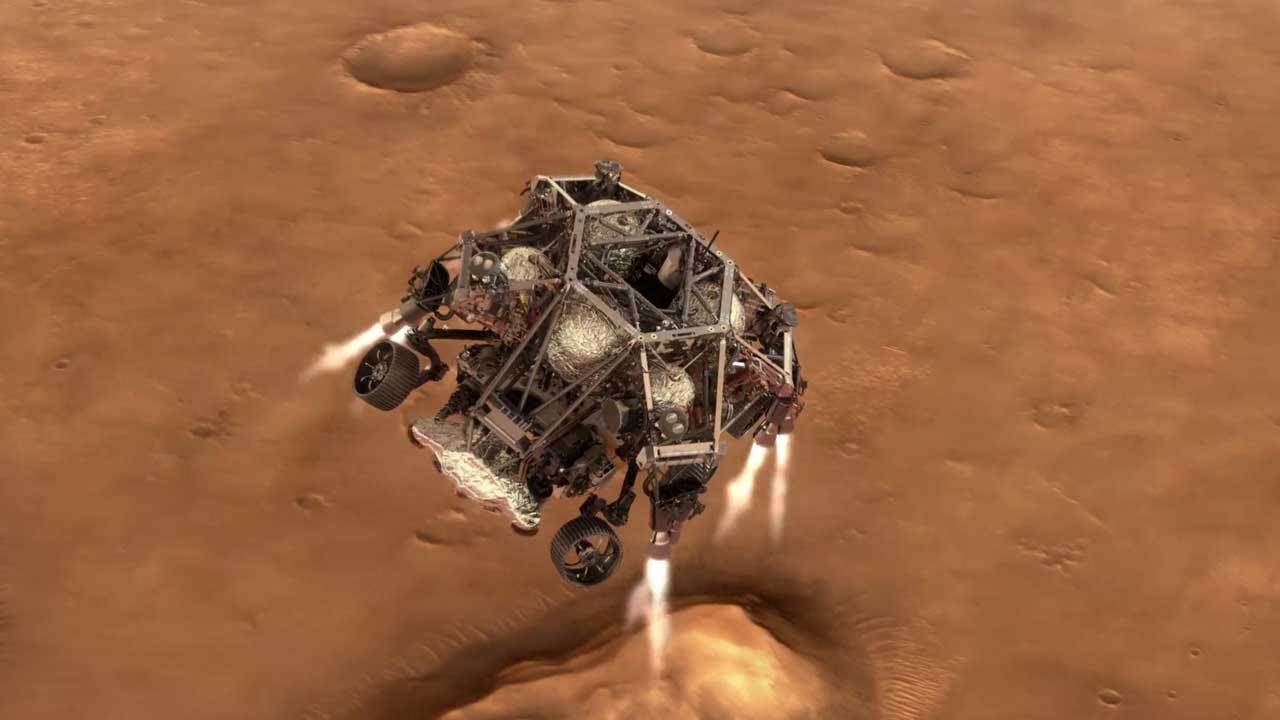 18:41 • 24.12.20
NASA's Mars 2020 Perseverance Rover Landing Animations
13:33 • 31.10.20
Azerbaijan Uses Prohibited Phosphorus Chemical Munitions - Defense Army Video
16:37 • 30.10.20
Artsakh Defense Army Units Neutralizing Azerbaijani Arms Supplies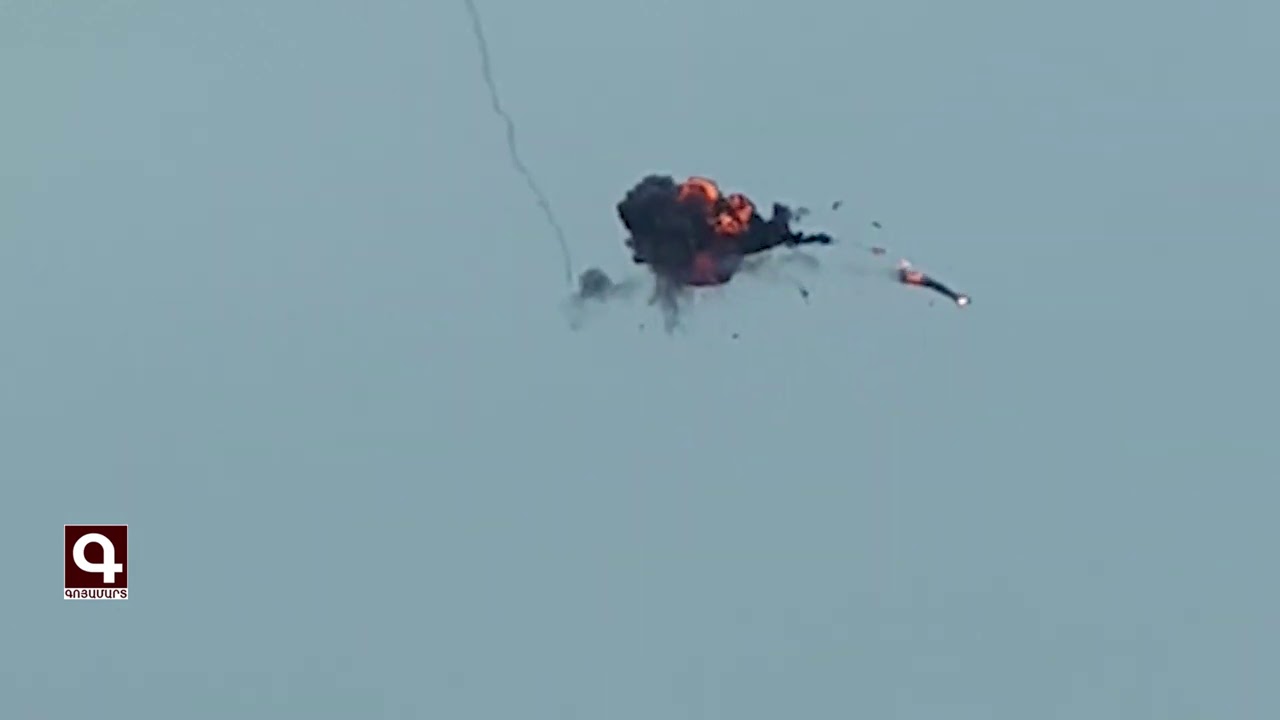 11:25 • 28.10.20
Artsakh Defense Army Units Neutralizing Azerbaijani Drone
13:45 • 24.10.20
Nagorno-Karabakh's Status Has Been At the Heart of Our Approach - Zohrab Mnatsakanyan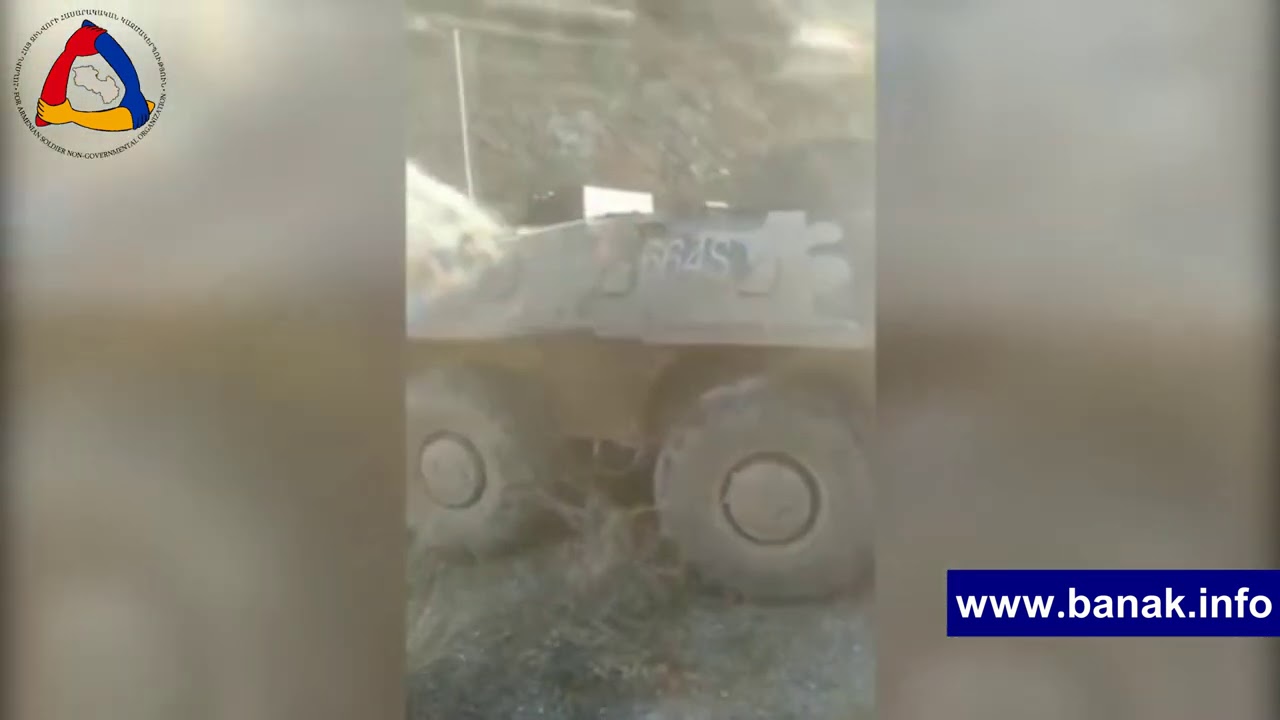 11:51 • 24.10.20
Artsakh Defense Army Releases Video Featuring Damaged Azerbaijani Military Equipment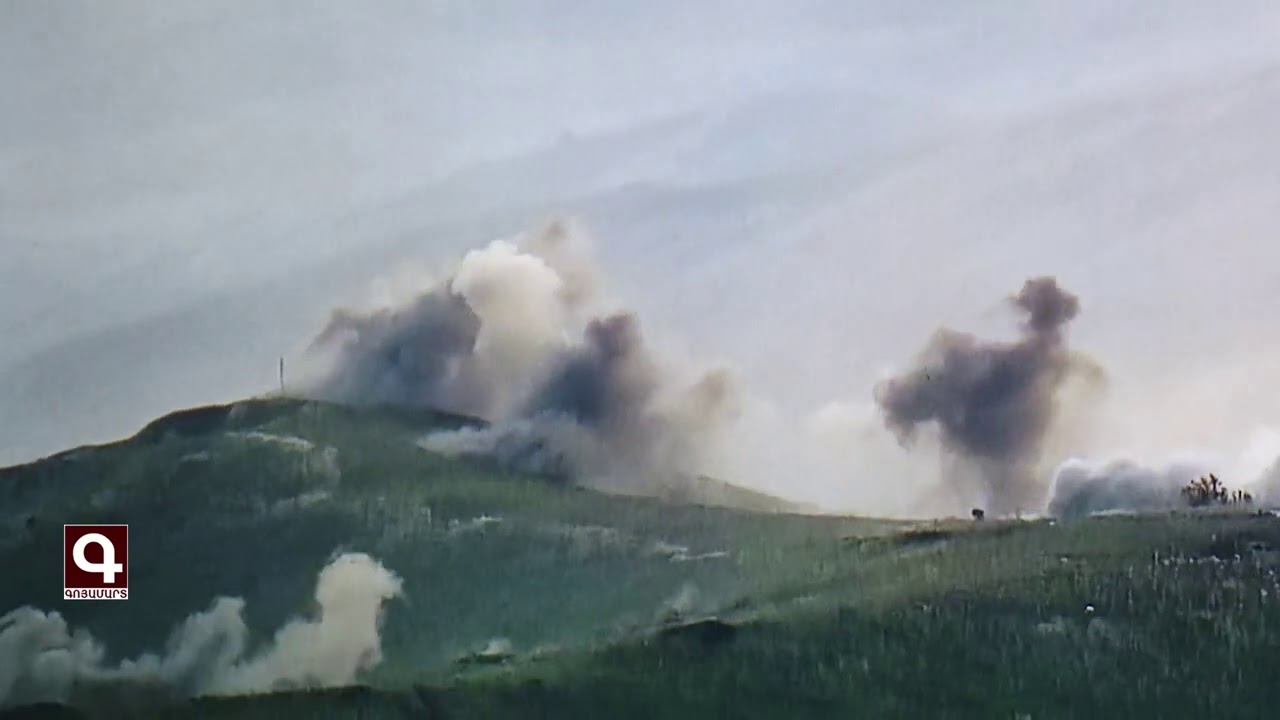 11:40 • 24.10.20
Artsakh Defense Army Units Inflicting Manpower Losses on Azerbaijan
10:39 • 24.10.20
Gas Pipeline Damaged in Azerbaijani Fire Targeting Nagorno-Karabakh's Capital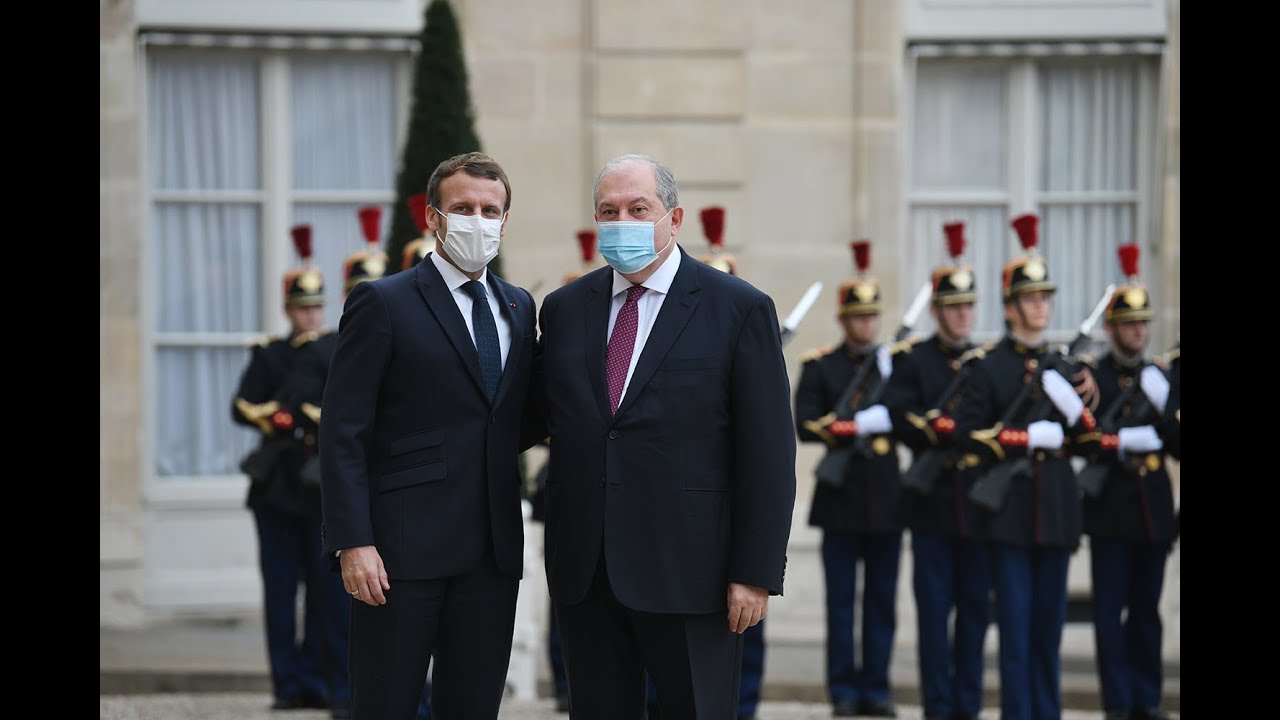 12:41 • 23.10.20
President Armen Sarkissian Meets Emmanuel Macron at Élysée Palace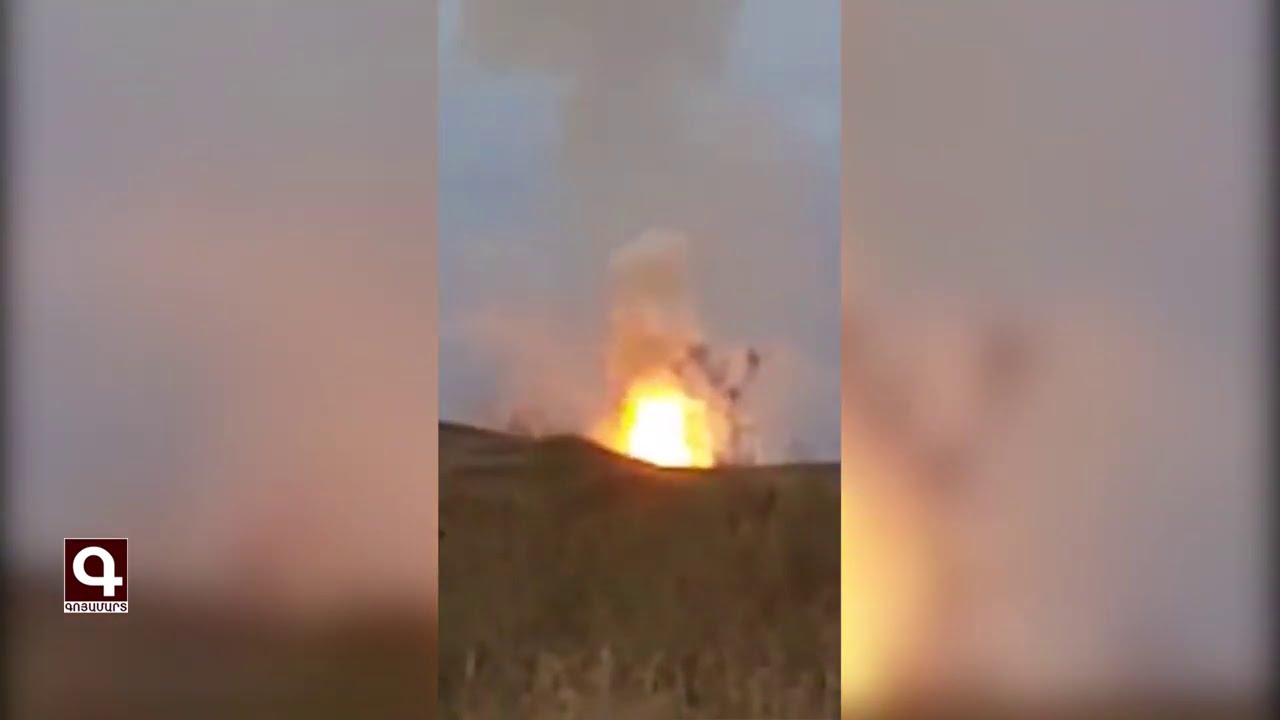 12:16 • 23.10.20
Artsakh Defense Army Neutralizes Azerbaijani Military Hardware
12:02 • 22.10.20
Artsakh Defense Army Units Neutralizing Azerbaijani Military Infrastructures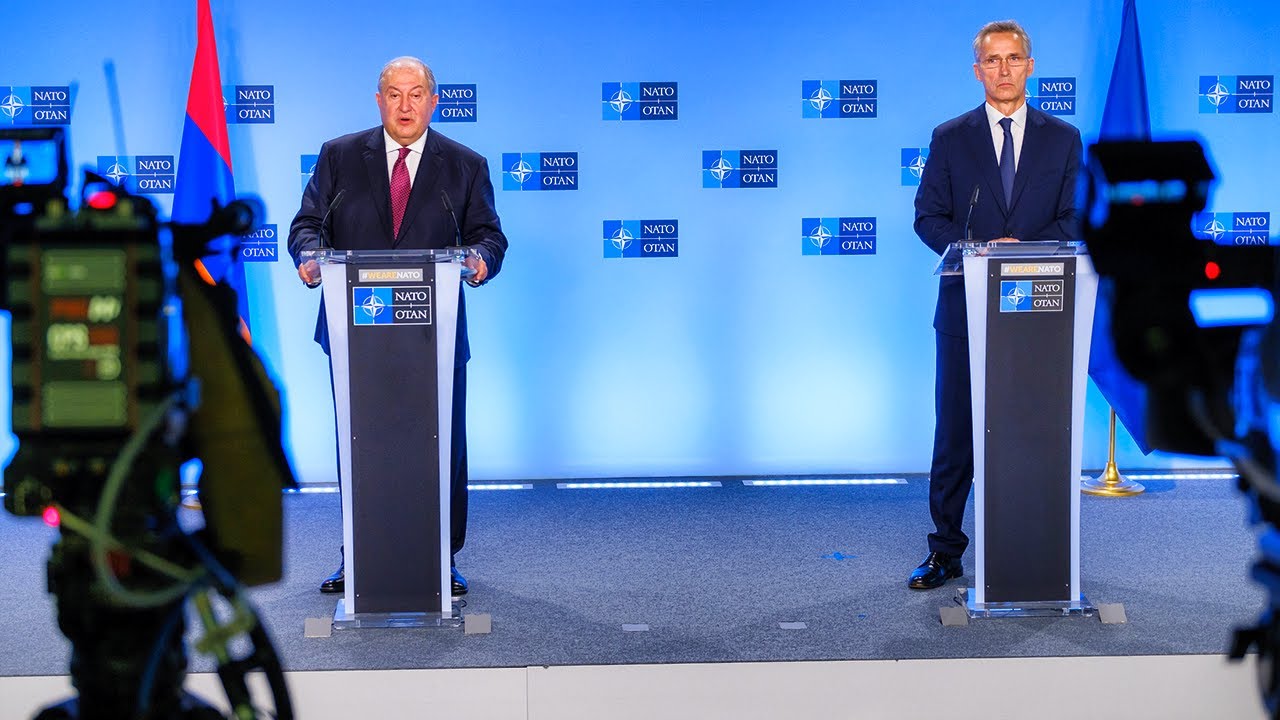 10:35 • 22.10.20
President Armen Sarkissian Meets with NATO Secretary-General in Brussels
10:51 • 17.10.20
Buildings and Homes Lying in Ruins in Nagorno-Karabakh's Capital After Azerbaijani Shelling
15:09 • 15.10.20
Artsakh Defense Army's Precision Fire Gives Deadly Blow to Enemy
13:13 • 13.10.20
Artsakh Defense Army Units Destroying Azerbaijani Tank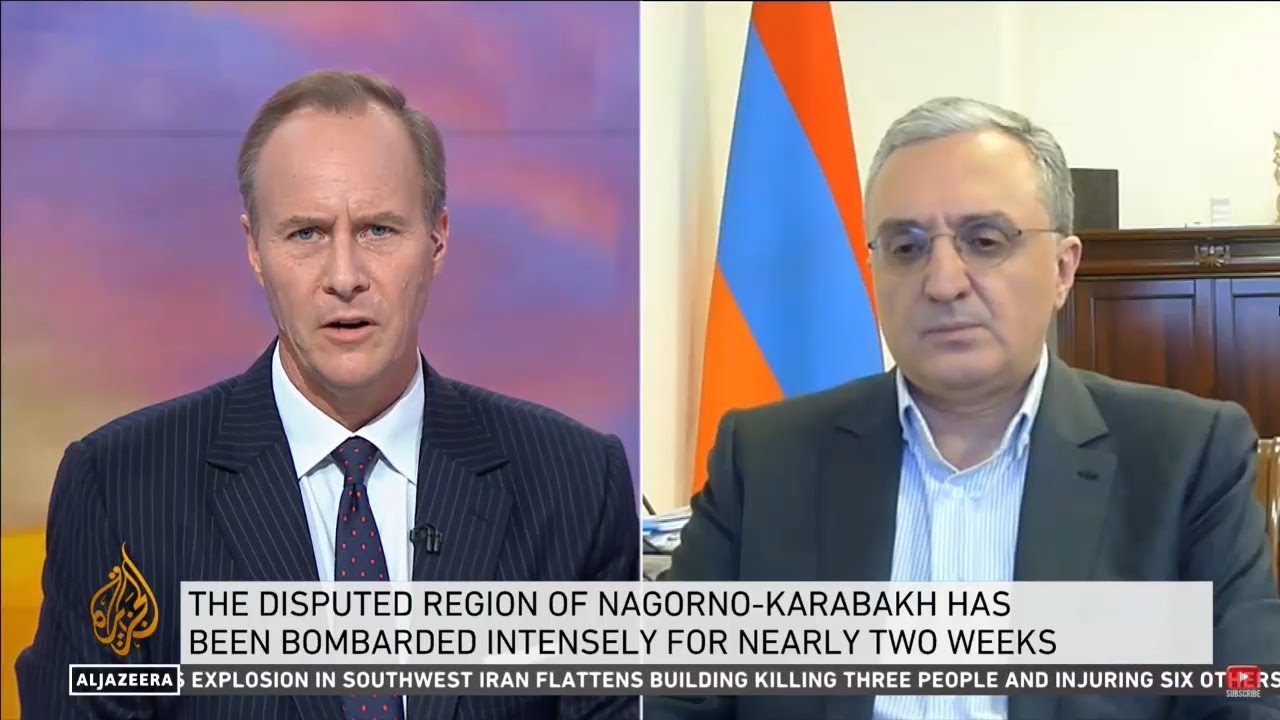 12:56 • 12.10.20
Zohrab Mnatsakanyan: Ceasefire Does not Mandate Azerbaijan to Kill Civilians and Hit Civilian Settlements
12:23 • 12.10.20
Armenians Protest Outside Turkrish Embassy in Los Angeles
17:23 • 09.10.20
Losses in Azerbaijan's Military Featured in Defense Army Footage
15:53 • 09.10.20
Artsakh Defense Army Neutralizing Adversary's Transport Column
14:11 • 09.10.20
Turkey openly backs Azerbaijan 'far more aggressively than in the past' - ABC News on Syrian mercenaries fighting in Karabakh
15:52 • 08.10.20
Iconic Armenian Church Hit in Azerbaijani Attacks in Nagorno-Karabakh City (photos)
10:57 • 08.10.20
Artsakh Defense Army Continues High-Precision Strikes
14:24 • 07.10.20
War Situation in Karabakh on European Parliament's Agenda
19:31 • 05.10.20
Call for Urgent Action: Armenian Journalist Brings Intn'l Colleagues' Attention to Situation iin Artsakh After Azerbaijani Attacks
16:17 • 04.10.20
Turkey's Support to Syrian Mercenaries Fighting Against Artsakh: Facts About Azerbaijani Aggression
12:39 • 04.10.20
Nagorno-Karabakh's Capital Under Azerbaijani Strikes
13:49 • 03.10.20
Armenian Armed Forces Neutralize Azerbaijani Defense Positions
10:12 • 29.09.20
ArmenianTroops Destroy Azerbaijani Armored Fighting Vehicle on Frontline
23:42 • 28.09.20
There is a solid evidence that Azerbaijan has launched a thoroughly planned attack on the NKR
18:45 • 28.09.20
EU calls for Immediate End to Hostilities over Nagorno-Karabakh
18:30 • 28.09.20
Azerbaijan loses 10 units of military equipment after launching tank attack on Karabakh frontline