Cigarettes should belong in museums and not in supermarkets. Tommaso Di Giovanni
16:17 • 16.11.23
Tommaso Di Giovanni, Vice President of International Communications & Engagement, Philip Morris International, shares insight on how science, technology, and innovation meet to bring a smoke-free future.

During Technovation we discovered that Philip Morris is much more than a cigarette company. Can You, please, share why and how the company is transforming?

So actually, Philip Morris International has the ambition to make cigarettes a thing of the past. Since 2016 we have made a commitment to do all in our power to replace cigarettes with better alternatives as soon as possible to the benefit of people who smoke, public health and of course our company, because it makes full business sense as well. And we've actually acted upon that commitment. We've invested significantly over $10 billion since 2008 in research development, early manufacturing and commercialization. Today, to give you an idea, three quarters of our commercial expenditure is totally dedicated to products that do not burn, not cigarettes. Virtually all our research and development is dedicated to these products, in which are already commercialized in 82 countries and adopted by more than 27 million consumers worldwide. So change is real. We're really getting out of cigarettes as a company. Another data, over a third of our income, already comes from those new products. In a nutshell: we are driving unprecedented change, and even redefining ourselves as a company.

How are you making sure your novel products are a better alternative to cigarettes?

Well, first of all, through a lot of scientific research and advanced product design. Here we are actually in the center of our scientific research. We employ over a 1,500 scientists, experts, engineers, who are totally dedicated to generate and encourage the generation of enough evidence to substantiate the benefits and risks of those products. But it's not only us. I mean, there's a significant number of independent organizations that have done studies and reviews of existing evidence on heated tobacco, on e-cigarettes and other products and concluded, that those products are much better than cigarettes. The consumer safety authorities in Germany and the Netherlands, the US FDA are some examples, and I could go on with a long list of independent organizations that concluded these products are better because they generate significantly lower levels of harmful compounds.

And now we're trying to communicate as much as possible about this, make sure that people understand it. And addressing some of the fallacies and misconceptions out there. For instance, in some parts of the world, perhaps Armenia is part of them, there's an old saying, that a drop of nicotine can kill a horse. For somebody who loves rhetoric like me, it's fantastic, because you compare a drop with a horse. Something very small with something very big. It's powerful, you visualize it. And when the ambition was simply scare people off cigarettes, it was a perfect rhetoric. Today it has the opposite effect, because as it scares about nicotine, people, who would otherwise move from cigarettes to e-cigarettes or heated tobacco, don't do it. So today this rhetoric is counterproductive, because it results in people staying with cigarettes. So it's time to go beyond that rhetoric. And tell people that what generates smoking related diseases are the high levels of certain compounds found in cigarette smoke – not nicotine. Nicotine, while addictive and not risk-free, is not the primary cause of smoking related diseases. That's why we're communicating more and more, we're engaging, and thank God we're not alone. There's a big chunk of the public health community, that believes in those products. In places like New Zealand or the UK, even the government and public health authorities are campaigning to encourage all those who don't quit, to switch to those products.

To what extent do You think a company is responsible for the behavior of its customers? In the end, it is the individuals that make the decision of whether or not to smoke, how much to smoke, what to smoke, etc. What is the role that PMI takes upon itself to influence their customers in making these decisions?

We believe it is important that consumers receive accurate information, and that's something we take great care about. This goes beyond the mandatory health warnings – which in some countries do not reflect the accurate benefits and risks as they were designed for cigarettes – and it applies to all our communications activities. But we also want people to understand, that tobacco and nicotine products are not all equal. The relative risk of a cigarette and the relative risk of a product like heated tobacco, that generates 95% lower levels of harmful compounds are clearly not the same. Saying the opposite – like some irresponsibly say - would be misleading, confusing, and counterproductive.

So we're very transparent with our research, we're very transparent with our conclusions, and we make sure, that our consumers understand the benefits and the risks of those products, so that they can make an informed choice.

We even launched a corporate campaign a few years ago called "Unsmoke". The idea of "Unsmoke" was exactly to explain to people, that ultimately the best thing they can do is to not start smoking, because smoking causes diseases. If they smoke, they should quit because there's not such a thing as a "zero-risk" nicotine or tobacco product. But there's a billion smokers out there, and one forth of the population in Armenia, if I'm not mistaken. And if you look at your friends, if you talk to family, you will realize that nine out of 10 people, despite all efforts simply don't quit. So today, these people should consider going to better alternatives, like e-cigarettes and other options, that do not burn.

There is a widely spread opinion that PMI products are only for wealthy people. What would you say about it?

Look, that's mostly a misperception driven by the need to buy a device. The price of the electronics at the beginning was seen as prohibitive by some. But in fact, this product needs to be used with consumables, generally priced at parity or (often) lower than premium cigarettes. So in the end, when you look at the overall experience over time, the consumer isn't spending more than they would spend on cigarettes. But we are working to address this misperception and providing our consumers with a wide range of products, at different price points. This is the best way to convince them to switch away from cigarettes, as they have different preferences.

What are the actions you do to prevent minors from accessing your products?

First of all, let me be clear. Questions around underage use of any nicotine product are serious questions and need to be taken seriously. And I think the example of our heated tobacco products can pave the way.
When a product is regulated, when underage sale is prohibited and well enforced, and when the companies commercialize the product responsibly, we have proven that underage interest in the product is very low. We're talking about one to two percent max. That's what we've seen through independent studies. Like in Japan, it's lower than one percent. In Switzerland, there's an NGO, which came up with more or less similar numbers. The US Food and Drug Administration has reviewed all evidence and has said clearly, that this doesn't seem to be a significant concern; although they said also that we will continue monitoring, which is absolutely appropriate. So, when regulation is in place, when it's well enforced and when companies behave responsibly, underage use isn't a major issue. And that's where we think everyone should head. We should put together a structure in which all these happen. In the end, we want to limit use by those who should not use nicotine – like minors and nonsmokers – and maximize adoption by those who smoke and do not quit.
Videos
15:20 • 24.05.21
Interview with Francis Malige, EBRD Managing Director
11:39 • 24.04.21
Armenians Commemorating 106th Anniversary of Genocide
09:40 • 23.04.21
Biden Under Pressure to Recognize Armenian Genocide - KTLA 5 News
15:34 • 22.04.21
Governance and Oversight Capacities Account for Our Bank's Robust Management System - Philip Lynch, Independent Board Member at Ameriabank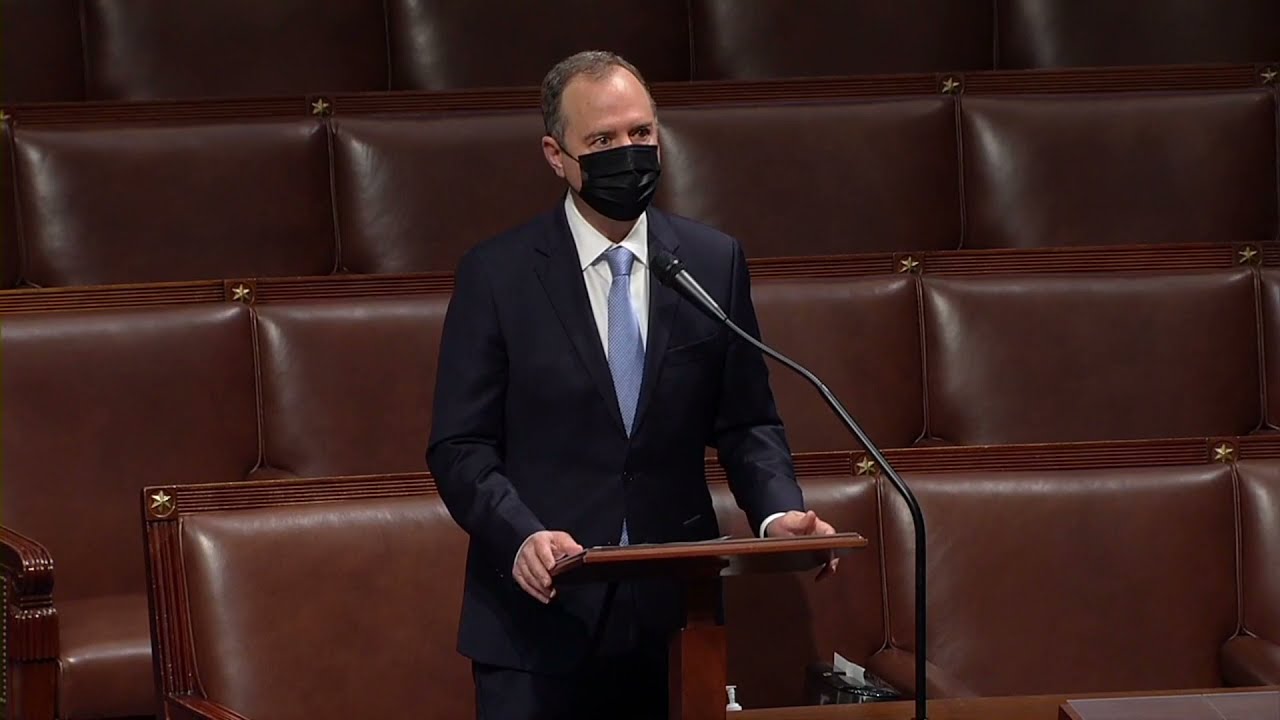 14:09 • 21.04.21
'Mr. President, It Is Now in Your Power to Right Decades of Denial' - US Congressman Adam Schiff Urges Joe Biden to Recognize Armenian Genocide
12:37 • 03.04.21
Armenians of Nagorno-Karabakh in Despair After Trauma of Military Defeat - France 24
17:33 • 11.03.21
Interview with Kakhaber Kiknavelidze, an Independent Member of Ameriabank Board of Directors
17:57 • 26.01.21
Only Terrorists Keep Hostages, Putting Forward Preconditions for Their Release - Edmon Marukyan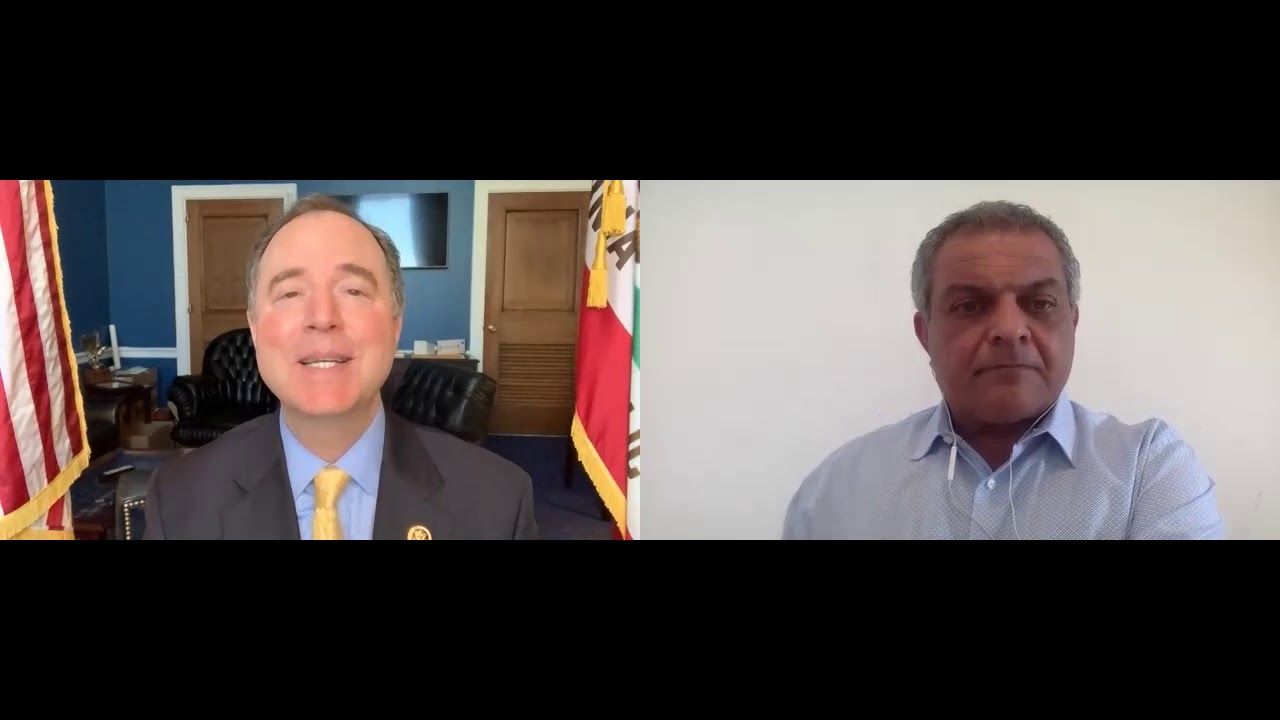 13:33 • 22.01.21
Rep Adam Schiff Says Congress Should Recognize Artsakh
09:42 • 29.12.20
UN's Guterres Issues Global Appeal to Make 2021 'Year of Healing'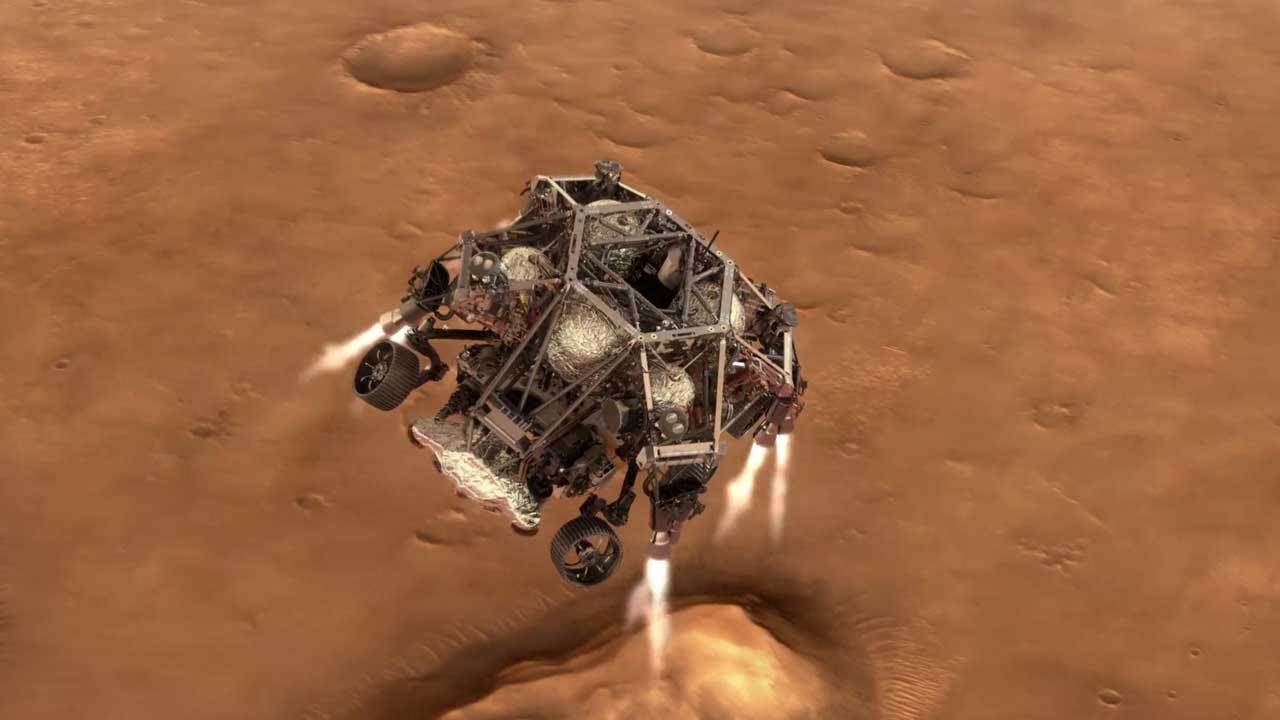 18:41 • 24.12.20
NASA's Mars 2020 Perseverance Rover Landing Animations
13:33 • 31.10.20
Azerbaijan Uses Prohibited Phosphorus Chemical Munitions - Defense Army Video
16:37 • 30.10.20
Artsakh Defense Army Units Neutralizing Azerbaijani Arms Supplies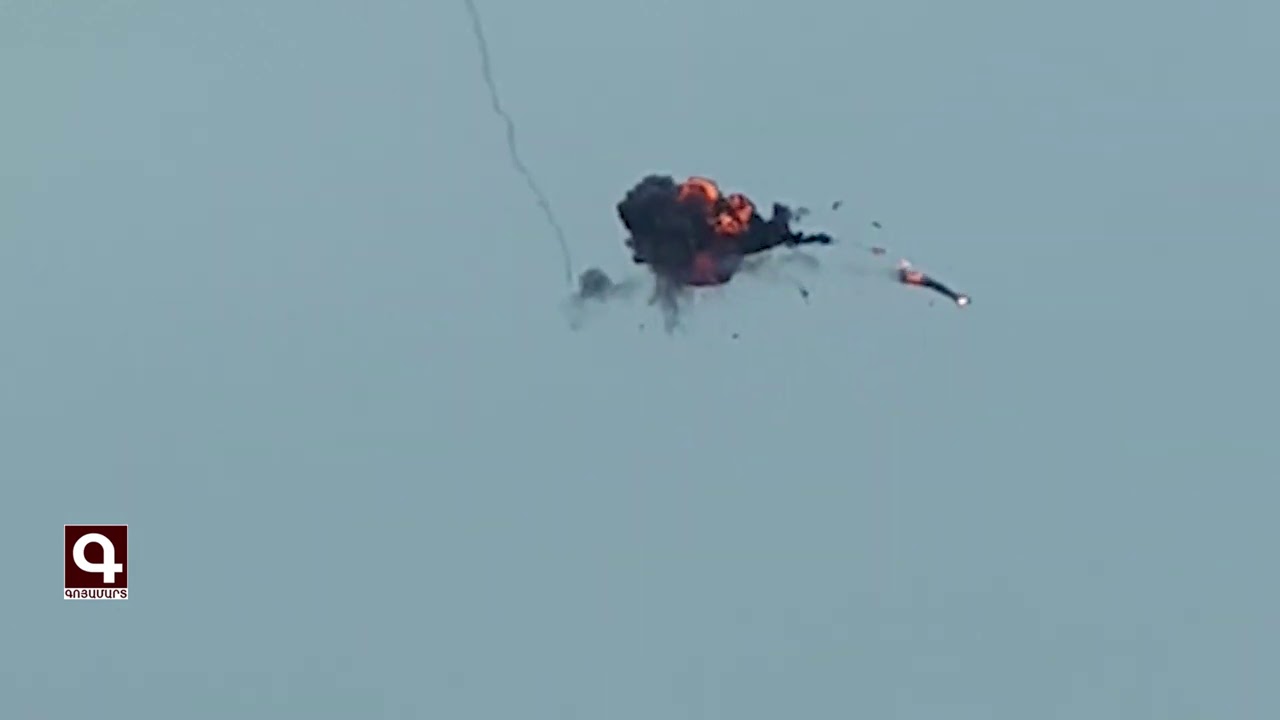 11:25 • 28.10.20
Artsakh Defense Army Units Neutralizing Azerbaijani Drone
13:45 • 24.10.20
Nagorno-Karabakh's Status Has Been At the Heart of Our Approach - Zohrab Mnatsakanyan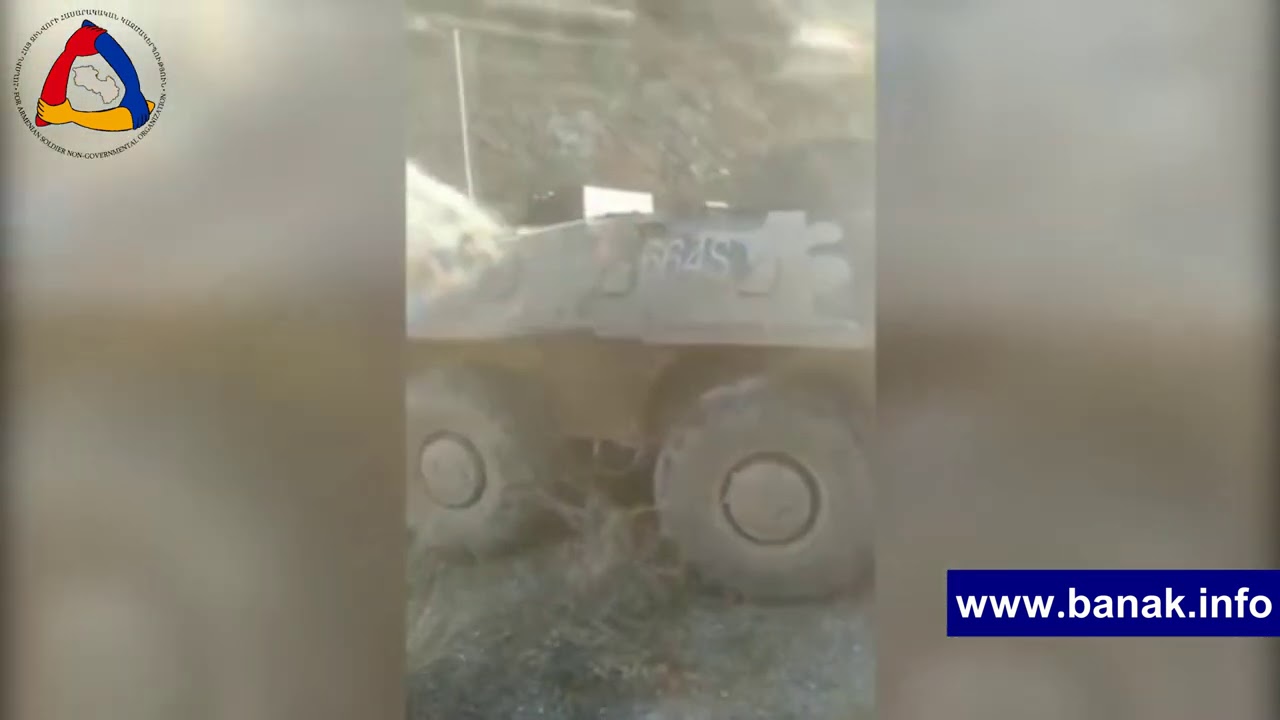 11:51 • 24.10.20
Artsakh Defense Army Releases Video Featuring Damaged Azerbaijani Military Equipment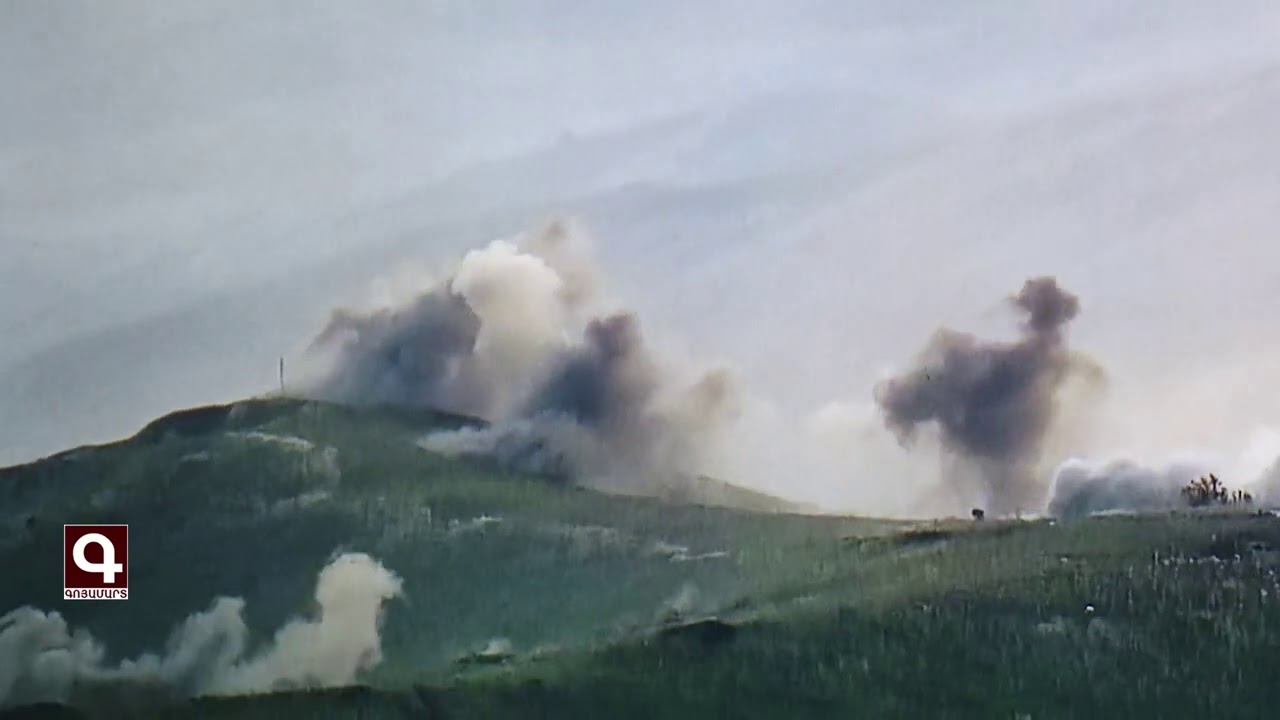 11:40 • 24.10.20
Artsakh Defense Army Units Inflicting Manpower Losses on Azerbaijan
10:39 • 24.10.20
Gas Pipeline Damaged in Azerbaijani Fire Targeting Nagorno-Karabakh's Capital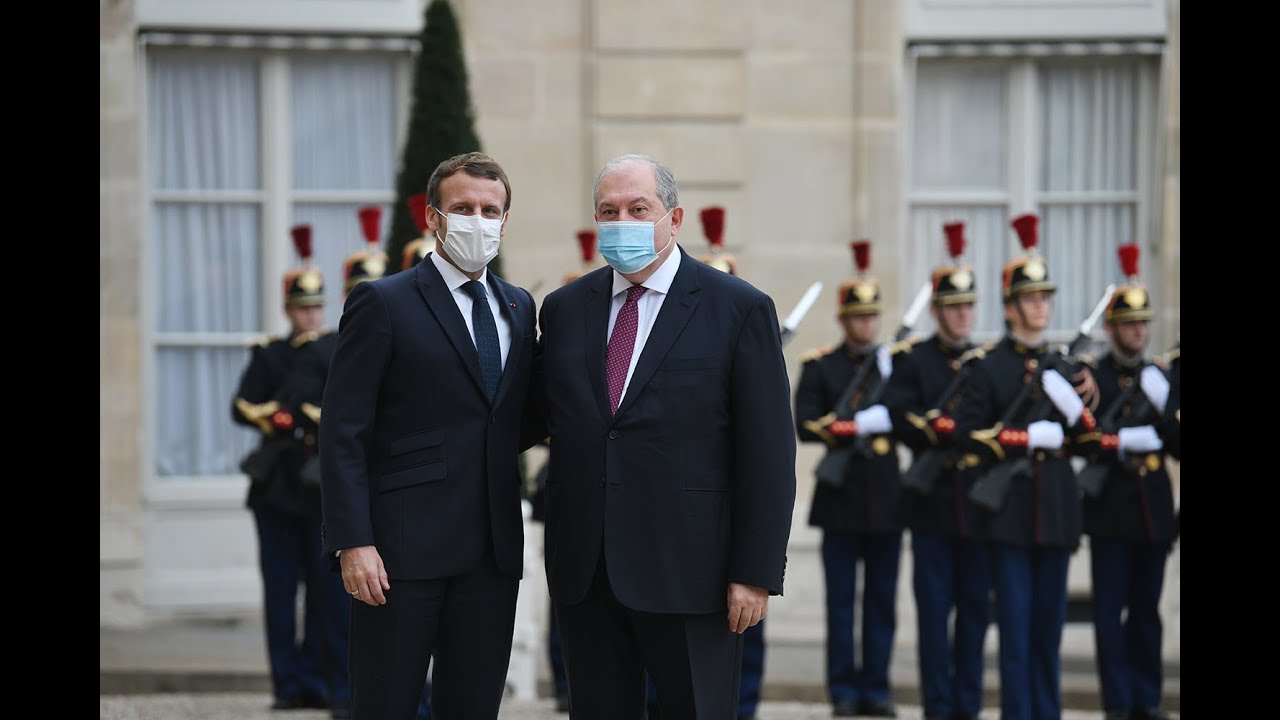 12:41 • 23.10.20
President Armen Sarkissian Meets Emmanuel Macron at Élysée Palace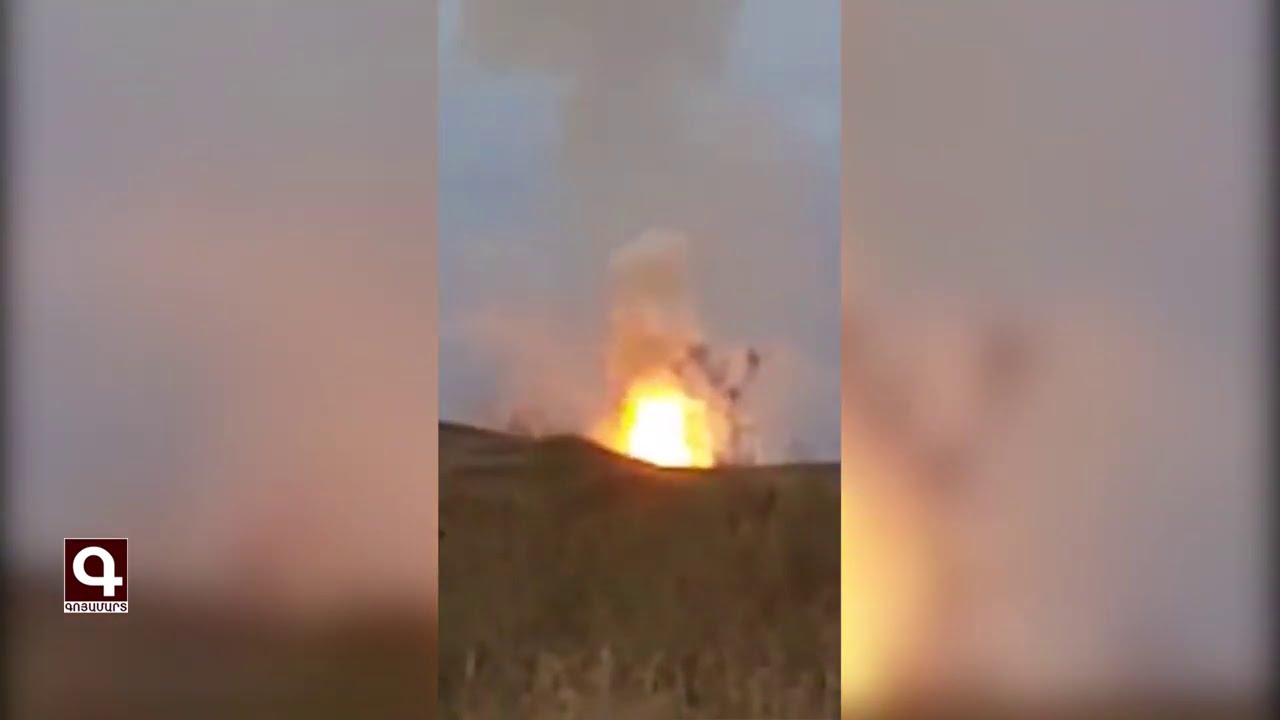 12:16 • 23.10.20
Artsakh Defense Army Neutralizes Azerbaijani Military Hardware
12:02 • 22.10.20
Artsakh Defense Army Units Neutralizing Azerbaijani Military Infrastructures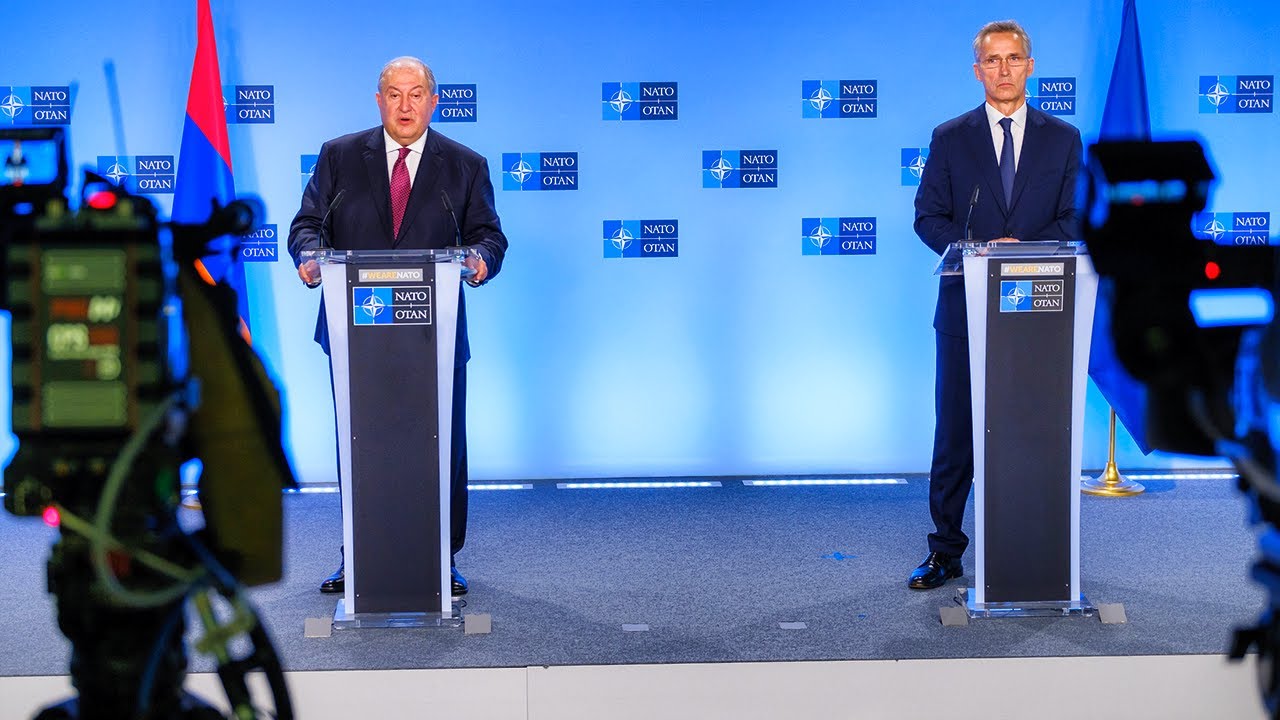 10:35 • 22.10.20
President Armen Sarkissian Meets with NATO Secretary-General in Brussels
10:51 • 17.10.20
Buildings and Homes Lying in Ruins in Nagorno-Karabakh's Capital After Azerbaijani Shelling
15:09 • 15.10.20
Artsakh Defense Army's Precision Fire Gives Deadly Blow to Enemy
13:13 • 13.10.20
Artsakh Defense Army Units Destroying Azerbaijani Tank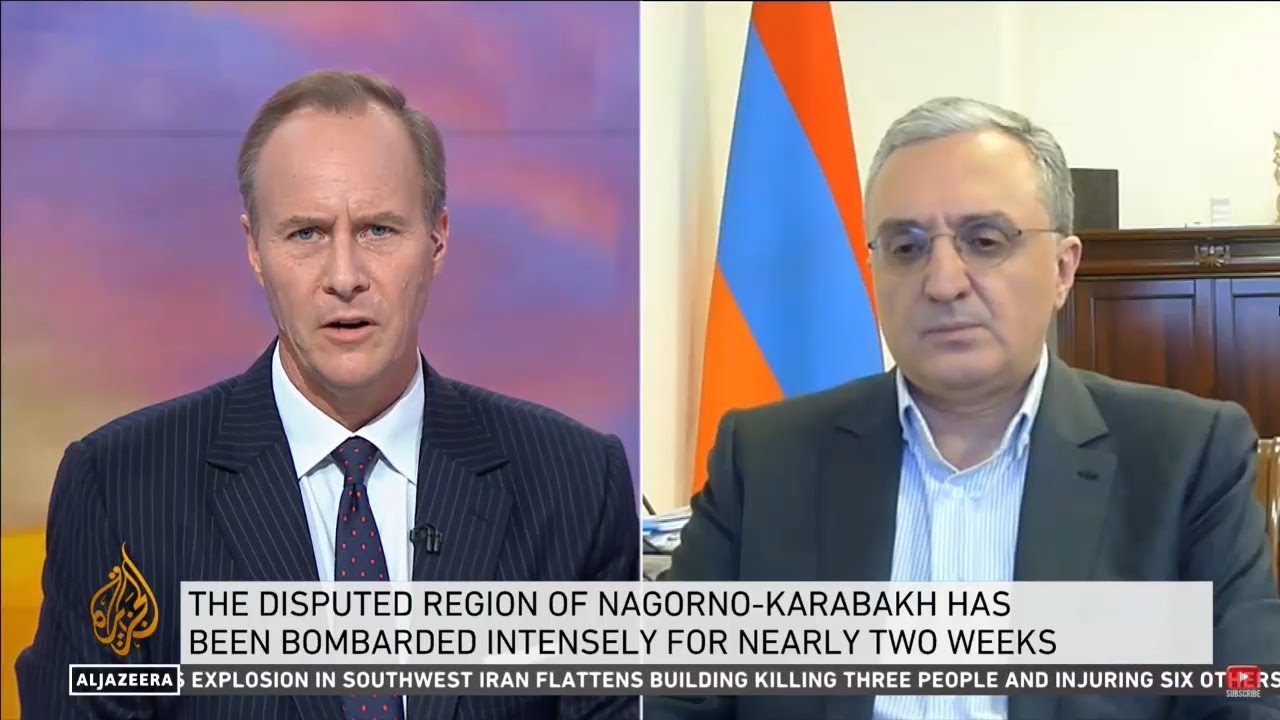 12:56 • 12.10.20
Zohrab Mnatsakanyan: Ceasefire Does not Mandate Azerbaijan to Kill Civilians and Hit Civilian Settlements
12:23 • 12.10.20
Armenians Protest Outside Turkrish Embassy in Los Angeles
17:23 • 09.10.20
Losses in Azerbaijan's Military Featured in Defense Army Footage
15:53 • 09.10.20
Artsakh Defense Army Neutralizing Adversary's Transport Column
14:11 • 09.10.20
Turkey openly backs Azerbaijan 'far more aggressively than in the past' - ABC News on Syrian mercenaries fighting in Karabakh
15:52 • 08.10.20
Iconic Armenian Church Hit in Azerbaijani Attacks in Nagorno-Karabakh City (photos)
10:57 • 08.10.20
Artsakh Defense Army Continues High-Precision Strikes
14:24 • 07.10.20
War Situation in Karabakh on European Parliament's Agenda
19:31 • 05.10.20
Call for Urgent Action: Armenian Journalist Brings Intn'l Colleagues' Attention to Situation iin Artsakh After Azerbaijani Attacks
16:17 • 04.10.20
Turkey's Support to Syrian Mercenaries Fighting Against Artsakh: Facts About Azerbaijani Aggression
12:39 • 04.10.20
Nagorno-Karabakh's Capital Under Azerbaijani Strikes
13:49 • 03.10.20
Armenian Armed Forces Neutralize Azerbaijani Defense Positions
10:12 • 29.09.20
ArmenianTroops Destroy Azerbaijani Armored Fighting Vehicle on Frontline
23:42 • 28.09.20
There is a solid evidence that Azerbaijan has launched a thoroughly planned attack on the NKR
18:45 • 28.09.20
EU calls for Immediate End to Hostilities over Nagorno-Karabakh