Ruben Vardanyan: Aurora Prize has united whole nation
08:16 • 09.02.17
The Aurora initiative is a very ambitious project, which requires a lot of constant work to address global problems and challenges, and we are still at the very beginning, Ruben Vardanyan, a Russian-Armenian businessman who is a co-founder of the project, said in an exclusive interview with Tert.am,

Although you had put a lot of energy into creating this award, before last year's award ceremony you admitted you thought putting it into practice wasn't realistic. How did you feel personally, standing in the wings, as the event concluded?

When the ceremony ended all the members of our team, myself included, were completely exhausted. In the final days leading up to the event, we had hardly slept. There had been quite a lot of difficulties that stopped us enjoying the event to the fullest, although fortunately they weren't noticeable to anyone else.
After we'd seen off finalists, the winner and the guests, I was on my way home when I was approached by an ordinary resident of Yerevan. He told me something that became very dear to me. He said that what he had seen had made him feel proud to be Armenian.

We want the ideas of humanism, gratitude, helping others and celebration of the human spirit to become important across the world, and also in Armenia, so that they provide an impetus for rethinking ourselves. The Aurora initiative is a very ambitious project, which requires a lot of constant work to address global problems and challenges, and we are still at the very beginning. That meeting helped me to understand that what we are doing is very, very important and that our efforts are not in vain.


Now, Armenia and the world are looking forward to the second awards ceremony. What difficulties and problems are you facing at the moment, what parts of the preparatory work for the awards ceremony are most satisfying this year?

This is a unique project, and although we went through a lot last year and things are supposed to be easier the second time around, we are now facing new challenges. The world today is confronted with a set of deep internal and external crises. We are witnessing a large-scale crisis of the world's elite, a loss of trust in government and its institutions, changes in the traditional moral compass. And we Armenians, as a nation overcoming all of these "diseases" ourselves, can and should help in this world. Therefore, it is important to turn Aurora into a global humanitarian movement. We still have a lot of important and fundamental things to do in order to continue the development of what we have started, and to create the right perception of what we are doing. Yes, the disaster we have experienced puts pressure on us, but although we have to remember our past, we still need to look forward. I am sure that we as a nation have something to give to the world, as we have done many times before in the history of humankind.

It is also important to maintain the high international standards that we originally set; this year more people, countries, candidates and projects are involved in the initiative, and we have to make sure everything is done properly across the board. After all, the Aurora project is not just about a prize. The award ceremony is just the tip of the iceberg, the part most visible to the public. Both beforehand and afterwards, we carry out a huge amount of events including the Humanitarian Index, a special study devoted to the public perception of major humanitarian problems, and the Aurora Dialogues, an international platform for discussing pressing issues. Last year, the Dialogues were held in Matenadaran and brought together leading humanitarians and philanthropists from across the world. In addition, we have announced several creative competitions for young people; we also implement humanitarian, educational and research projects to help children, refugees and other people at risk worldwide.

In addition, this year we moved the date of the ceremony to May 28, the Day of the First Republic of Armenia. By doing this we want to show that, despite the consequences of the genocide, destruction and destitution of World War One, the surviving Armenians weren't afraid to declare their independence. Their actions are the best example of how people who survived catastrophe can quickly unite and start raising their homeland from ruins.

The eve of the ceremony, May 27, is graduation day at UWC Dilijan. Of course, it is complicated to have two large and important events at the same time, although they are related. Children from 72 countries attend the school and many of them are from regions where there are serious political, military and religious crises. For such children, who have had tragic experiences, the values and ideas of the Aurora Humanitarian Initiative are especially relevant and important.

The number of candidates for the award has increased this year. Although the candidates' names won't be known until later, I would like to ask you whether this year's candidates are different from last year's, and in what way are they different? To what extent do their stories inspire you?

That's right, the names of the finalists will be announced on 24 April. We were very worried that we might get a lot of repetitive stories, less unique ones, the second time round. After all, in the first year we had accounts not only about things that happened recently, but also many decades ago. We worried that the stories will all come from the same region, mainly from Africa, because there are more situations there where you need the help of people with a mission, those who save the lives of others.

Fortunately, those fears were not realized. We got three times more submissions than last year, of whom 254 were identified as unique candidates, which is very important. The geographical range expanded significantly, entries in 13 languages were sent by people from 66 countries. The largest number of submissions were received from Armenia, the United States, Russia, Germany, Egypt, Pakistan, Nigeria, France, Nepal, Kenya, India, the Philippines and the United Kingdom.

When you read these wonderful stories, you realize that living in a normal civilized society today, you have no idea what's going on around you. Things like the struggle against human trafficking and the recruitment of children to fight in wars and many other terrible things that, unfortunately, still exist.

Through the Aurora prize, you also wanted to change our way of thinking, to force us to rid ourselves of the victim complex and, like the Aurora Prize candidates themselves, look to the future, leaving our problems behind us. Although I think it's too early to ask you this question, I'm still going to ask it: how is everything going and what have you achieved so far?

This is a long process, and we still have a lot to do. Success will be measured not only by the ceremony, but also through many of our other projects.

I think that we have really moved forward. Perhaps the most interesting thing is that after its first year, Aurora was one of the initiatives which united Armenians from Armenia and the diaspora, and from Western and Eastern Armenia. This is one of few projects which actually united people not just within the country, but at the level of the whole nation.

In just a short space of time, the Aurora Prize gained the attention of many countries. Are there any new elements planned for the award ceremony this year? We would also like to learn more about activities that are going to be held in other countries, what are your expectations of them?

I wouldn't like to reveal any elements of the award ceremony because the most important thing right now is to create a tradition, put down the foundations.

You know that the Aurora Humanitarian Initiative is planned to run for eight years, from 2015 to 2023. This represents the period from 1915 to 1923, when the annihilation of Armenians in their historic homeland occurred in one way or another. And we are planning a lot of events, not only in Armenia but also abroad – in Europe, Asia, Latin America, the Middle East, the United States, because we see great interest on the part of various institutions, organizations and countries.

However, it is too early to talk about that, right now it is important that as many people as possible take part in this movement. We have announced various competitions: a photo contest, short film competition, the possibility of writing a letter to the Aurora hero and a creative contest for children. So we hope that more and more people will become involved.

It is important that the Aurora Humanitarian Initiative is not just the project of co-founders Ruben Vardanyan, Vartan Gregorian and Noubar Afeyan, but a joint project of all those who are involved with us. I am very grateful to Samvel Karapetyan, Artur Dzhanibekyan, Albert Avdolyan, Vladimir Avetissian, Sergey Sarkisov and many other donors, including non-Armenians, who are participating in it.

We can't deny that the participation of the world famous actor George Clooney in your project as co-chair of the Aurora Prize Selection Committee has played a big role in the recognition of the award. We would like to find out if there will be any other famous people at the award ceremony and related events in Armenia this year. Do you have agreements with any celebrities?

I agree that George Clooney has played a major role, and it comes from his direct involvement in the process. And we also help him from our side. I support his initiative The Sentry, and sit on the advisory board of Not On Our Watch, the philanthropic organization run by George and his partners Matt Damon, Brad Pitt, Don Cheadle and others.

A lot of people are involved in our project, famous and not so famous – those who really help it. We don't want to turn it into a show, and we think it's important that as many humanitarian organizations as possible join us.

The most important people at the award ceremony are those who risked their own lives to save others, such as Marguerite Barankitse (2016 Aurora Prize Laureate, who saved about 30,000 children during the genocide in Burundi Ed).

You said that one of the competitions that has been added to the list of initiatives and activities is the Letter to the Aurora Hero. As a way of concluding our interview, I would also like to hear what you have to say to somebody who wants to become the Aurora hero.

There is a very important philosophy here. I don't think that we can all be heroes, that's very difficult. These people have very difficult lives; it's extremely hard to risk yourself to save others. But it is important to have a sense of connection, and that you too can help.

A survey we did as part of the Aurora Humanitarian Index showed that there is a gap between what people feel in relation to humanitarian issues, and the steps they are willing to take to resolve them. For example, most people are sympathetic to refugees and think that they need help, but doubt that they can change things themselves, and believe that it's up to states and international organizations to solve humanitarian problems.

In this sense it is very important that people are engaged and involved as much as possible. We understand that not everyone can be a hero, like Marguerite or Dr. Tom Catena (finalist of the inaugural Aurora Prize award, the only doctor permanently based on the border with South Sudan who provides medical care to more than half a million local people Ed]. People who really battle with humanitarian problems are very rare and unfortunately not many people know about them. But we can help them, we can make sure that their story becomes known to the general public, so that selflessly helping others becomes part of our culture. So that we don't just discuss the latest gossip, but know what is going on in the world, are proud of these people and help them to the best of our capabilities.


Videos
15:20 • 24.05.21
Interview with Francis Malige, EBRD Managing Director
11:39 • 24.04.21
Armenians Commemorating 106th Anniversary of Genocide
09:40 • 23.04.21
Biden Under Pressure to Recognize Armenian Genocide - KTLA 5 News
15:34 • 22.04.21
Governance and Oversight Capacities Account for Our Bank's Robust Management System - Philip Lynch, Independent Board Member at Ameriabank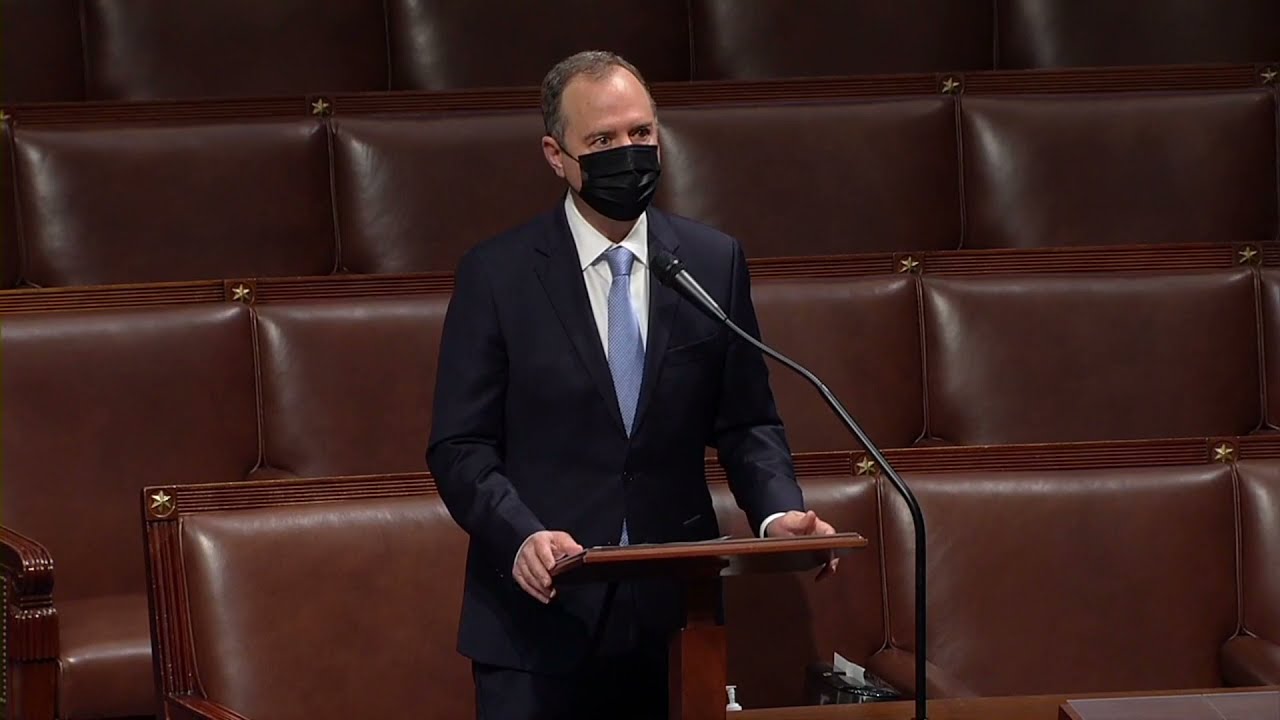 14:09 • 21.04.21
'Mr. President, It Is Now in Your Power to Right Decades of Denial' - US Congressman Adam Schiff Urges Joe Biden to Recognize Armenian Genocide
12:37 • 03.04.21
Armenians of Nagorno-Karabakh in Despair After Trauma of Military Defeat - France 24
17:33 • 11.03.21
Interview with Kakhaber Kiknavelidze, an Independent Member of Ameriabank Board of Directors
17:57 • 26.01.21
Only Terrorists Keep Hostages, Putting Forward Preconditions for Their Release - Edmon Marukyan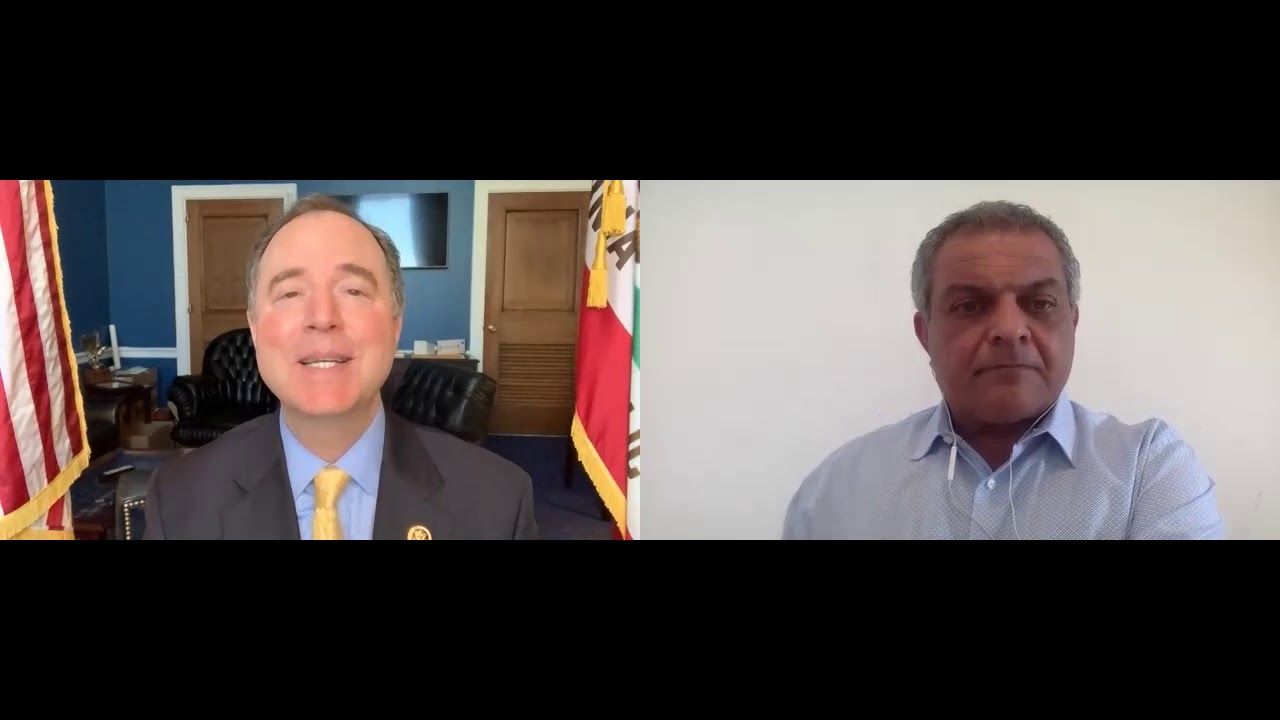 13:33 • 22.01.21
Rep Adam Schiff Says Congress Should Recognize Artsakh
09:42 • 29.12.20
UN's Guterres Issues Global Appeal to Make 2021 'Year of Healing'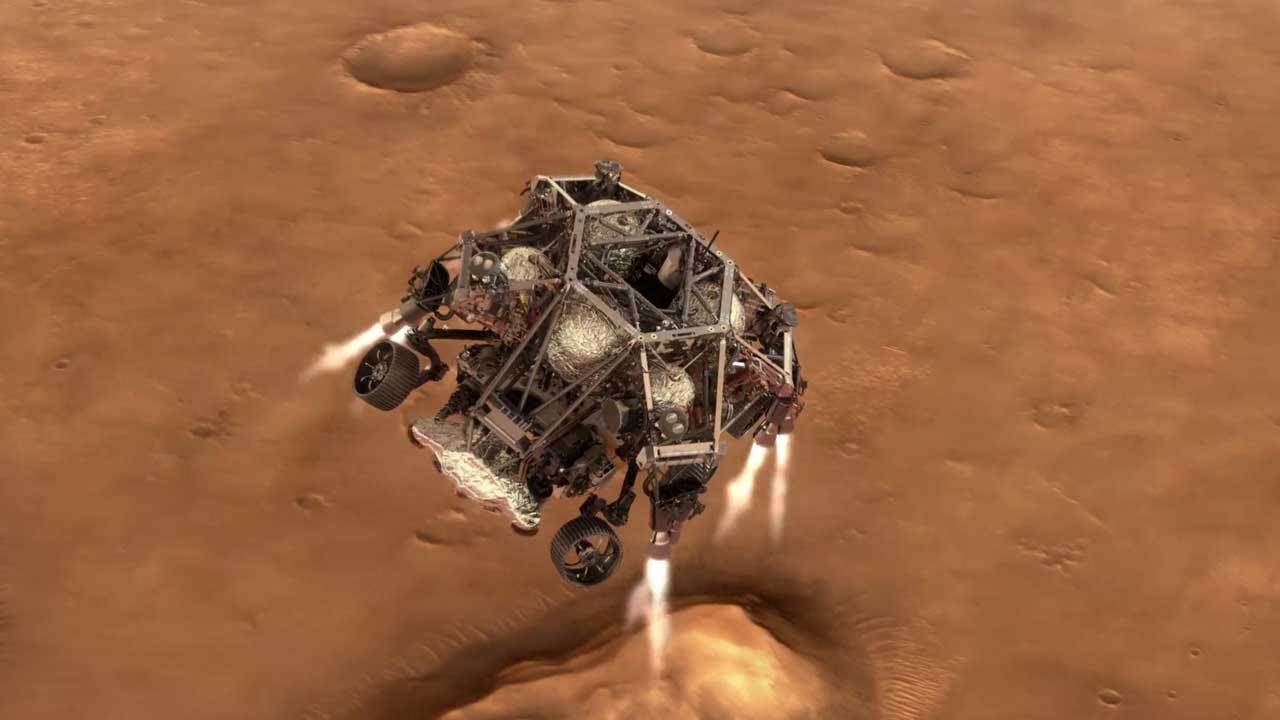 18:41 • 24.12.20
NASA's Mars 2020 Perseverance Rover Landing Animations
13:33 • 31.10.20
Azerbaijan Uses Prohibited Phosphorus Chemical Munitions - Defense Army Video
16:37 • 30.10.20
Artsakh Defense Army Units Neutralizing Azerbaijani Arms Supplies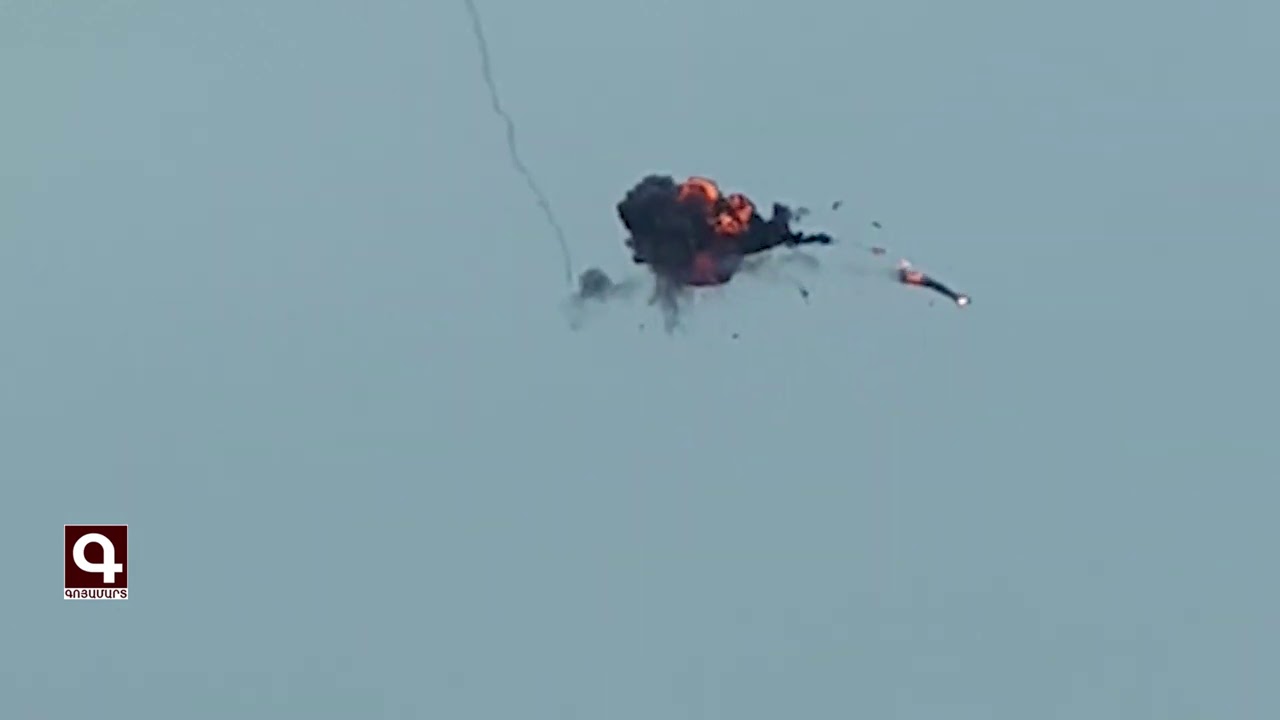 11:25 • 28.10.20
Artsakh Defense Army Units Neutralizing Azerbaijani Drone
13:45 • 24.10.20
Nagorno-Karabakh's Status Has Been At the Heart of Our Approach - Zohrab Mnatsakanyan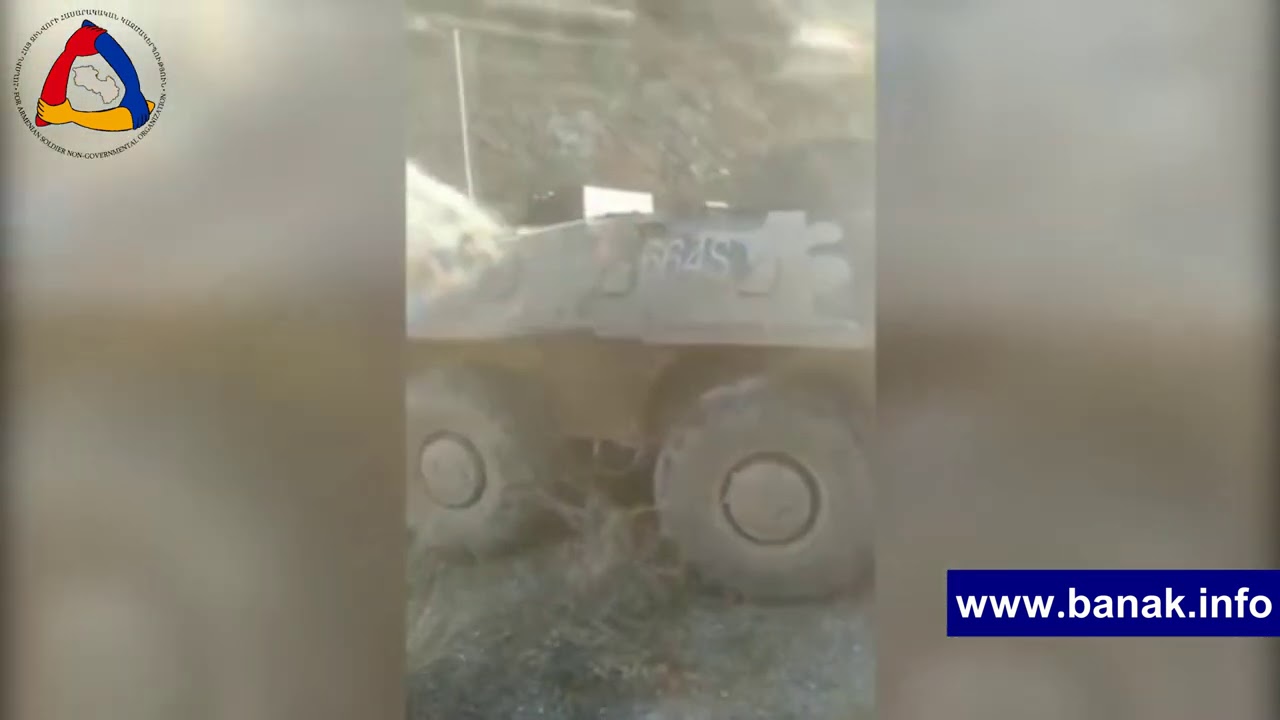 11:51 • 24.10.20
Artsakh Defense Army Releases Video Featuring Damaged Azerbaijani Military Equipment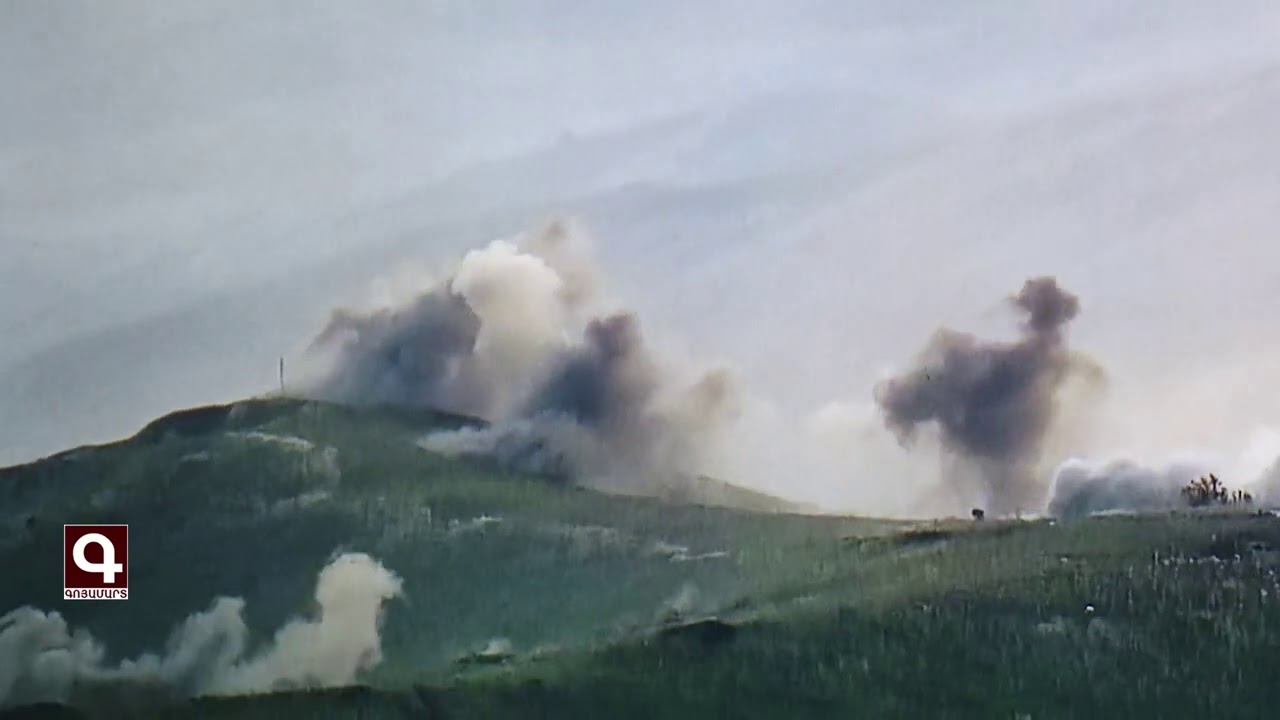 11:40 • 24.10.20
Artsakh Defense Army Units Inflicting Manpower Losses on Azerbaijan
10:39 • 24.10.20
Gas Pipeline Damaged in Azerbaijani Fire Targeting Nagorno-Karabakh's Capital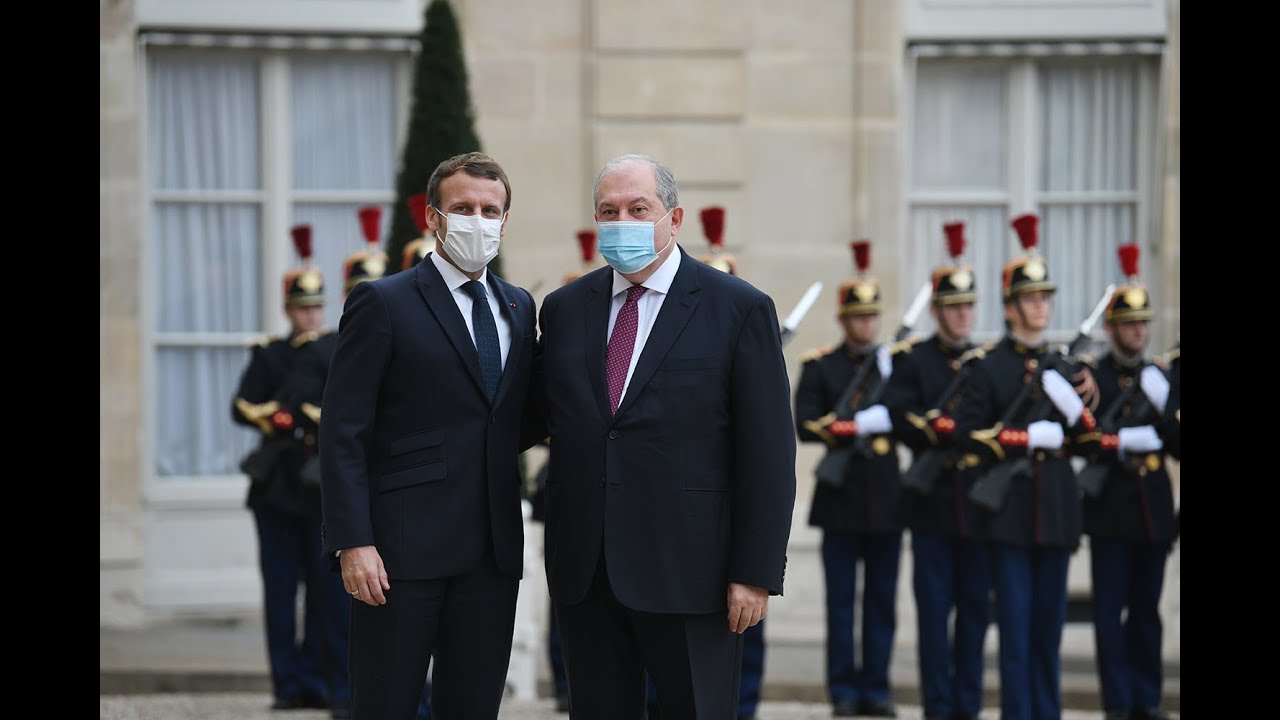 12:41 • 23.10.20
President Armen Sarkissian Meets Emmanuel Macron at Élysée Palace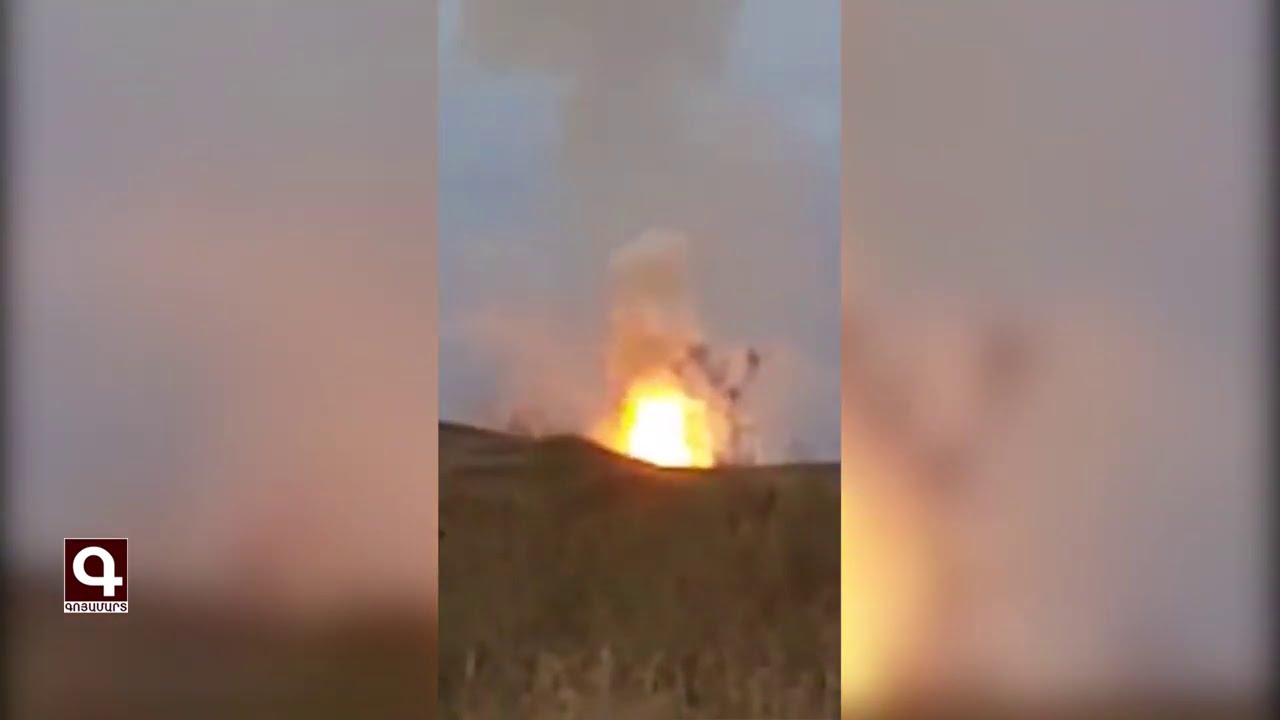 12:16 • 23.10.20
Artsakh Defense Army Neutralizes Azerbaijani Military Hardware
12:02 • 22.10.20
Artsakh Defense Army Units Neutralizing Azerbaijani Military Infrastructures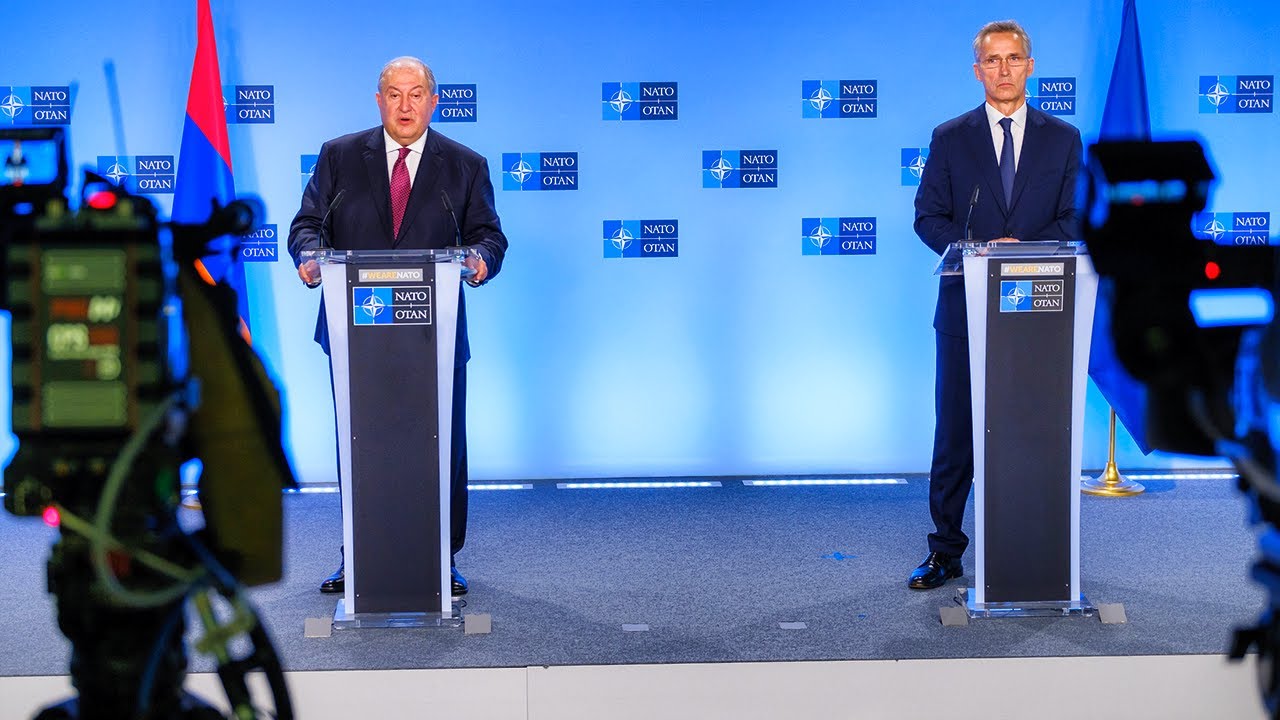 10:35 • 22.10.20
President Armen Sarkissian Meets with NATO Secretary-General in Brussels
10:51 • 17.10.20
Buildings and Homes Lying in Ruins in Nagorno-Karabakh's Capital After Azerbaijani Shelling
15:09 • 15.10.20
Artsakh Defense Army's Precision Fire Gives Deadly Blow to Enemy
13:13 • 13.10.20
Artsakh Defense Army Units Destroying Azerbaijani Tank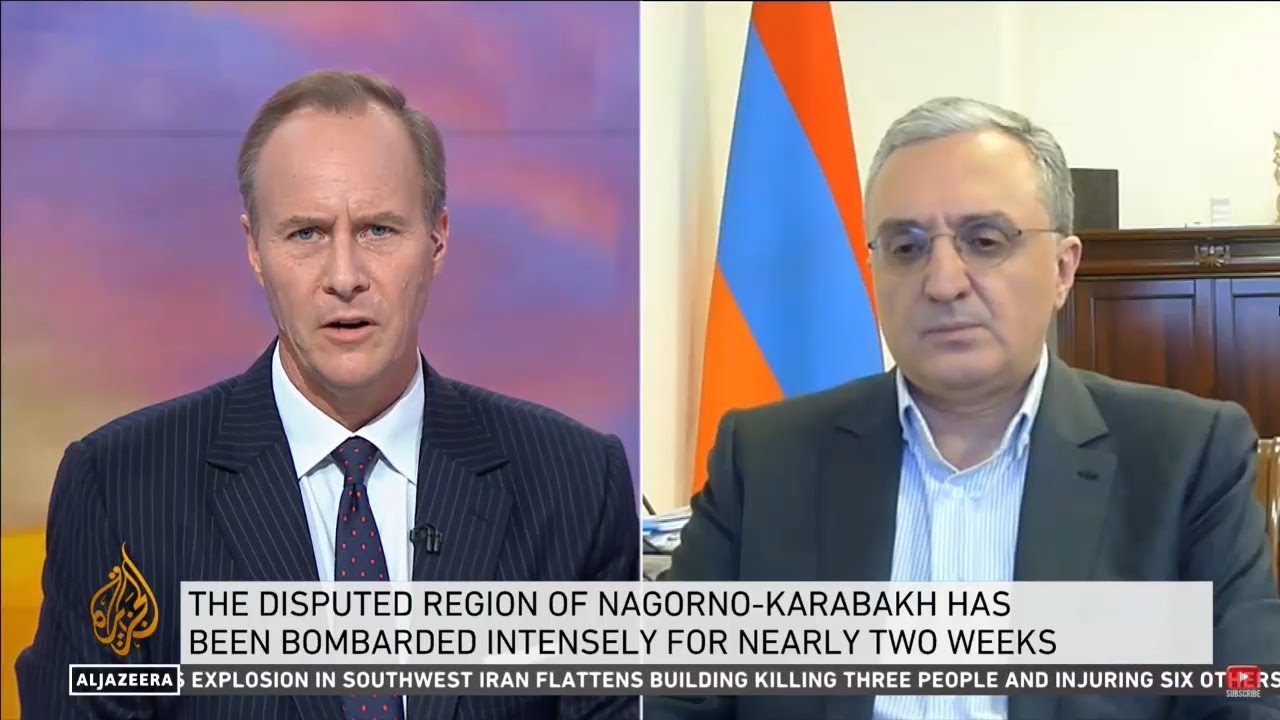 12:56 • 12.10.20
Zohrab Mnatsakanyan: Ceasefire Does not Mandate Azerbaijan to Kill Civilians and Hit Civilian Settlements
12:23 • 12.10.20
Armenians Protest Outside Turkrish Embassy in Los Angeles
17:23 • 09.10.20
Losses in Azerbaijan's Military Featured in Defense Army Footage
15:53 • 09.10.20
Artsakh Defense Army Neutralizing Adversary's Transport Column
14:11 • 09.10.20
Turkey openly backs Azerbaijan 'far more aggressively than in the past' - ABC News on Syrian mercenaries fighting in Karabakh
15:52 • 08.10.20
Iconic Armenian Church Hit in Azerbaijani Attacks in Nagorno-Karabakh City (photos)
10:57 • 08.10.20
Artsakh Defense Army Continues High-Precision Strikes
14:24 • 07.10.20
War Situation in Karabakh on European Parliament's Agenda
19:31 • 05.10.20
Call for Urgent Action: Armenian Journalist Brings Intn'l Colleagues' Attention to Situation iin Artsakh After Azerbaijani Attacks
16:17 • 04.10.20
Turkey's Support to Syrian Mercenaries Fighting Against Artsakh: Facts About Azerbaijani Aggression
12:39 • 04.10.20
Nagorno-Karabakh's Capital Under Azerbaijani Strikes
13:49 • 03.10.20
Armenian Armed Forces Neutralize Azerbaijani Defense Positions
10:12 • 29.09.20
ArmenianTroops Destroy Azerbaijani Armored Fighting Vehicle on Frontline
23:42 • 28.09.20
There is a solid evidence that Azerbaijan has launched a thoroughly planned attack on the NKR
18:45 • 28.09.20
EU calls for Immediate End to Hostilities over Nagorno-Karabakh