Fresno man's mystery discovered in archives from Armenian Genocide
17:53 • 22.04.19
A Fresno resident has shared a recently discovered mystery of his ancestors who narrowly escaped the Armenian Genocide.

Michael Retting revealed the truth about his family's history after accidently finding photos from an archive.
He decided to publish the exciting story in the Fresno Bee ahead of the 104 anniversary of the Genocide.

Below is his article:

Several years ago, on the 102nd anniversary of the Armenian Genocide, I offered to share my family's story of survival at the Armenian Students Organization at Fresno State's commemorative event. Though there were multiple stories I considered telling, I decided to speak about a distant branch of my family that I knew the least about, for the very reason that I knew so little about them. In fact, my family had no knowledge of their existence until recently.
Several years ago, my aunt and I discovered a photograph of an unknown family as we were sifting through my late grandmother's boxes of family archives. I initially thought the picture must have been of my ancestors' family friends from Bitlis, a historically Armenian province of the Ottoman Empire. We later opened a different box and found a legal document that my great-great-grandfather Mardiros Gashagortzian drafted to sue the Ottoman government for the property his family lost during the Armenian Genocide of 1915.
In this document, Mardiros listed his relatives who remained in the Ottoman Empire after he migrated to Fresno in 1899, fleeing the Hamidian massacres that preceded the Armenian Genocide. Mardiros found work as a carpenter, raised three children in Fresno's Old Armenian Town, and became a naturalized American citizen in 1901.
After examining Mardiros's legal document, I realized the photograph of the unknown family included Mardiros's mother (my great-great-great-grandmother Mary), and his brother Harutyoon's family in Bitlis in 1912. Mary is pictured seated on the right, proudly holding a portrait of Mardiros and his family that they had taken and mailed upon arriving in America. Her second son, Harutyoon, is seated in the middle next to his wife, both of whom would be murdered by Turkish soldiers three years after the photograph was taken.
Mardiros's document laments the death of four of his nephews and nieces, Harutyoon's children, in the Armenian Genocide. The two eldest sons, Jarjis and Khoshvart, were murdered early in the killings along with other young able-bodied Armenian men. Their little sister Siranoosh Gashagortzian, pictured to the left of Mary, perished in the death marches at the age of 12. Harutyoon's eldest daughter Azniv escaped to Aleppo, where she wrote letters to her cousin in America, my great-grandmother Victoria, about the desperate condition of the Armenian refugees in Syria. Harutyoon's son Smbat survived by remaining in Turkey and hiding his Armenian identity. He wrote to Victoria that he was "saved from the awful deportations and massacres of 1915 by assuming the Turkish name Djemal." He further wrote, "for years I lived as a fugitive from town to town, county to county, and now I live in Istanbul. I feel myself alone in the world."
These letters from the few who survived, the family picture, and Mardiros's legal document constitute all that remains of Harutyoon's family. They were massacred, torn from their homeland, their land and property confiscated. I chose to share their story to preserve their memory, as they were so nearly lost to history. I do not know if there are any surviving descendants of these children, somewhere in Syria, Turkey, or Armenia. Who would remember these faces if not for this picture, and who would remember their struggles if not for the letters in my grandmother's boxes?
Their story is but one example of the devastation the Ottoman Turks inflicted upon Armenian families during the genocide, but it is also an example of their failure. That I am sitting here today, 104 years later, with this picture of the Gashagortzians in my hand and the memory of Harutyoon, Jarjis, Khoshvart, and Siranoosh in my heart, and that Armenians around the world continue to gather on April 24 to keep the memories and stories of their ancestors alive year after year, is a testament to this failure. We are still here, and we still remember and honor those we have lost.
Michael Rettig is a Fresno native and graduate of Fresno State with a master's in history. His thesis was about Armenians who served in British intelligence during World War I.
Videos
15:20 • 24.05.21
Interview with Francis Malige, EBRD Managing Director
11:39 • 24.04.21
Armenians Commemorating 106th Anniversary of Genocide
09:40 • 23.04.21
Biden Under Pressure to Recognize Armenian Genocide - KTLA 5 News
15:34 • 22.04.21
Governance and Oversight Capacities Account for Our Bank's Robust Management System - Philip Lynch, Independent Board Member at Ameriabank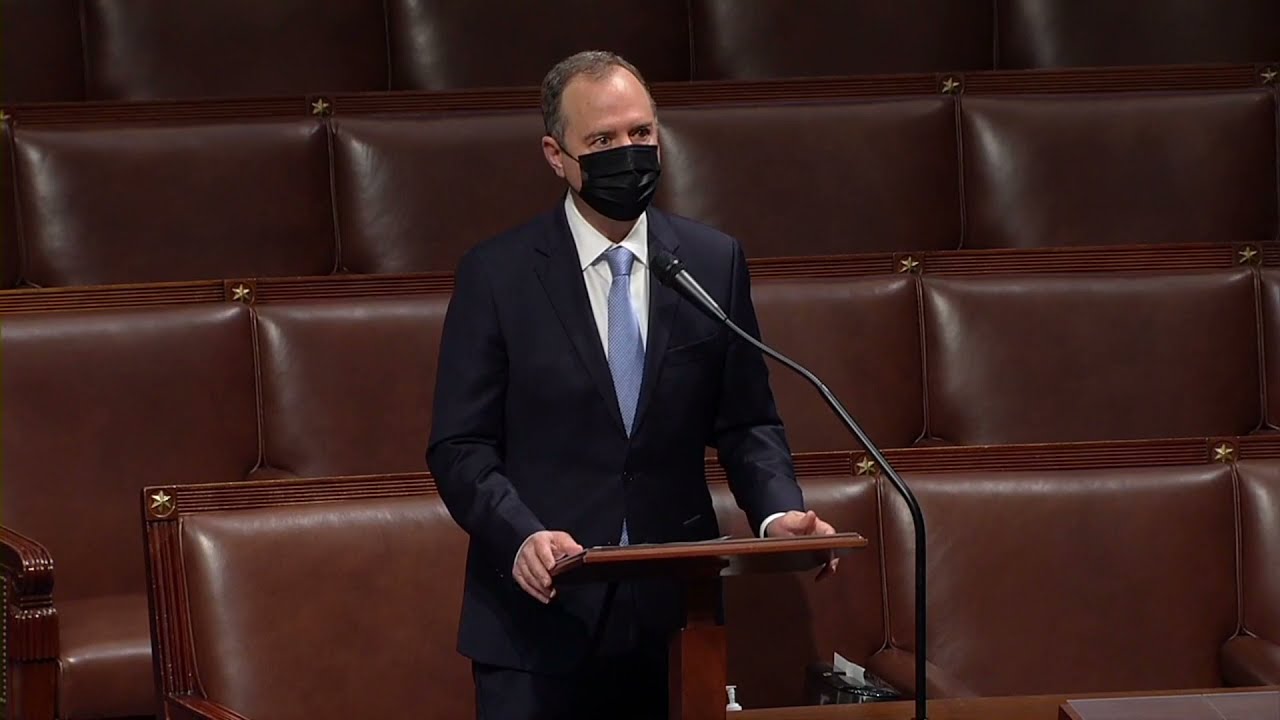 14:09 • 21.04.21
'Mr. President, It Is Now in Your Power to Right Decades of Denial' - US Congressman Adam Schiff Urges Joe Biden to Recognize Armenian Genocide
12:37 • 03.04.21
Armenians of Nagorno-Karabakh in Despair After Trauma of Military Defeat - France 24
17:33 • 11.03.21
Interview with Kakhaber Kiknavelidze, an Independent Member of Ameriabank Board of Directors
17:57 • 26.01.21
Only Terrorists Keep Hostages, Putting Forward Preconditions for Their Release - Edmon Marukyan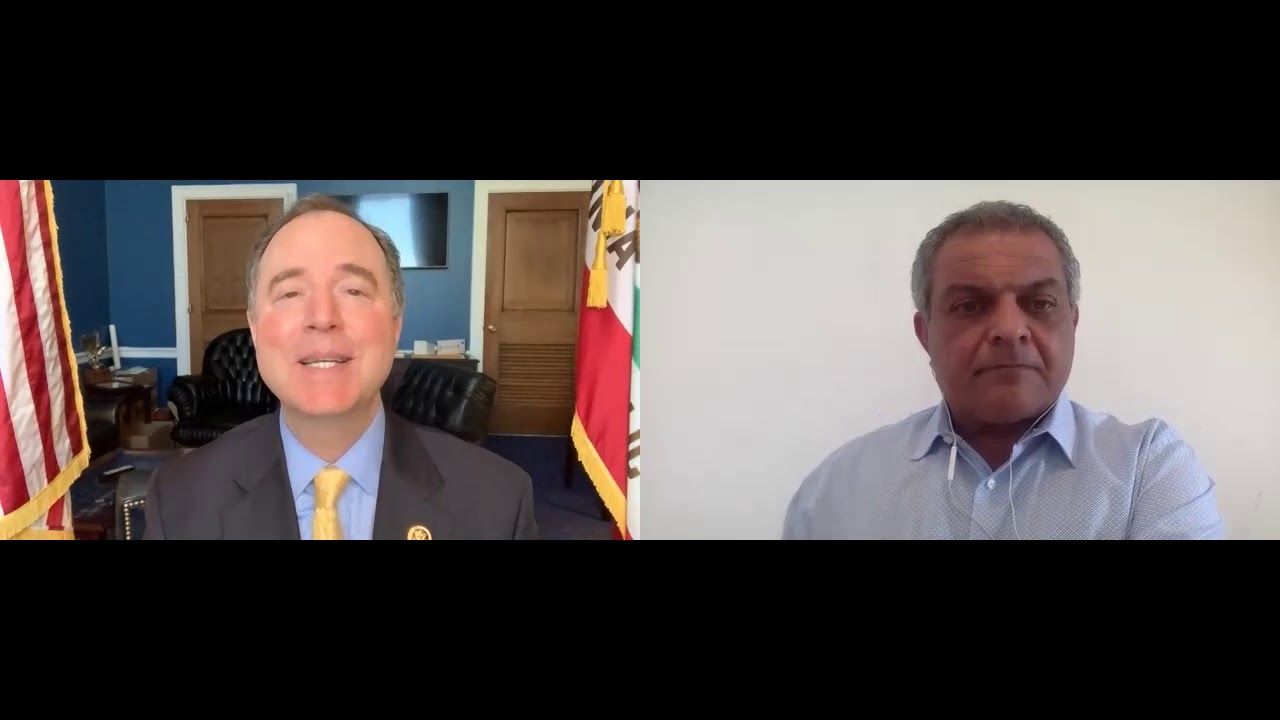 13:33 • 22.01.21
Rep Adam Schiff Says Congress Should Recognize Artsakh
09:42 • 29.12.20
UN's Guterres Issues Global Appeal to Make 2021 'Year of Healing'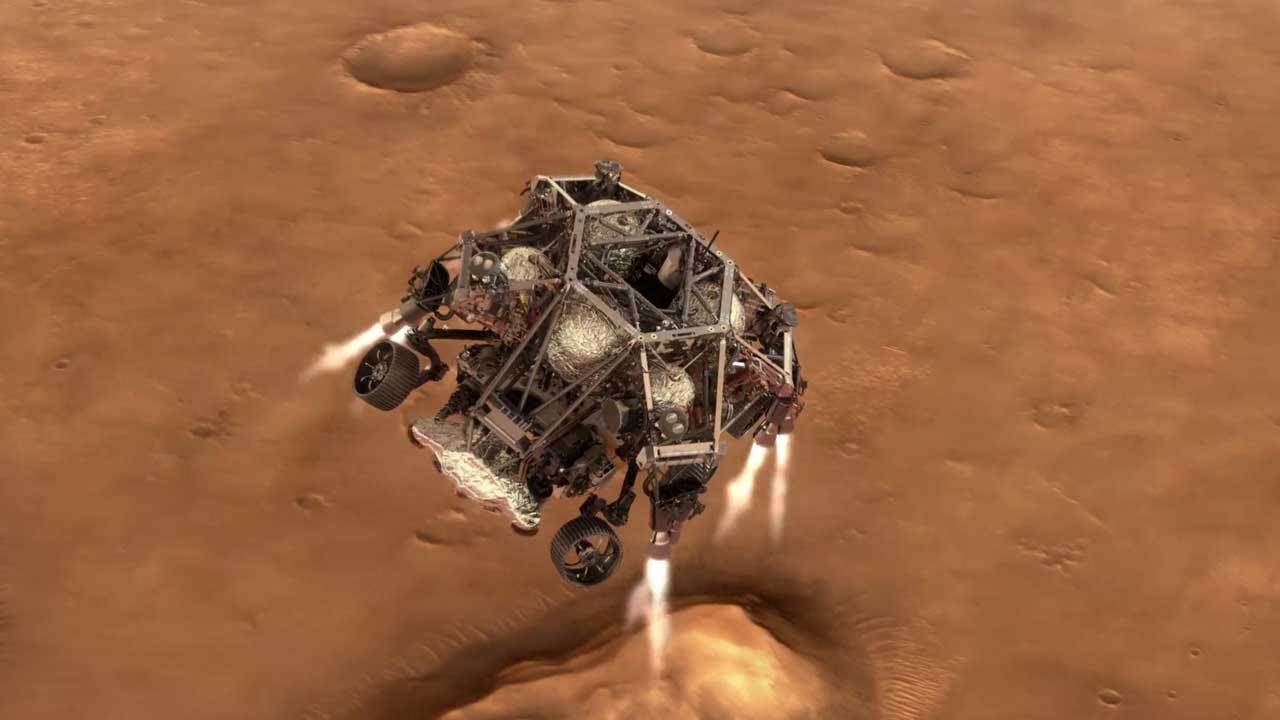 18:41 • 24.12.20
NASA's Mars 2020 Perseverance Rover Landing Animations
13:33 • 31.10.20
Azerbaijan Uses Prohibited Phosphorus Chemical Munitions - Defense Army Video
16:37 • 30.10.20
Artsakh Defense Army Units Neutralizing Azerbaijani Arms Supplies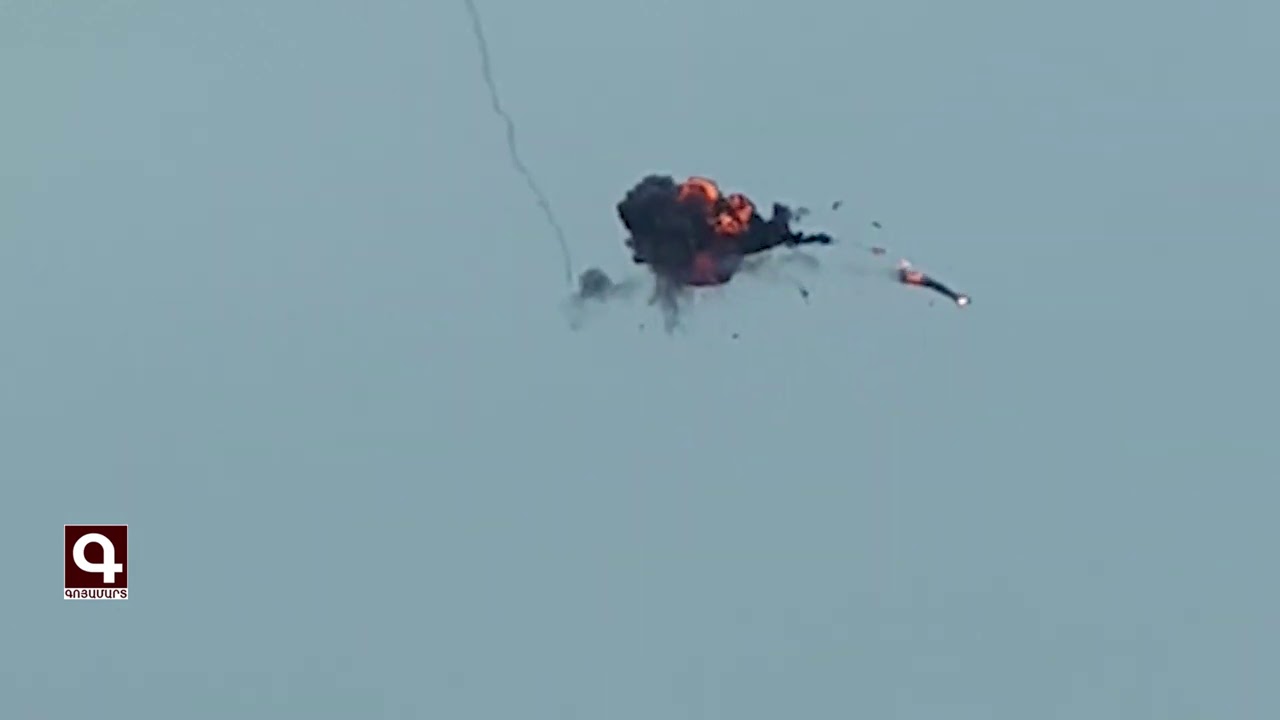 11:25 • 28.10.20
Artsakh Defense Army Units Neutralizing Azerbaijani Drone
13:45 • 24.10.20
Nagorno-Karabakh's Status Has Been At the Heart of Our Approach - Zohrab Mnatsakanyan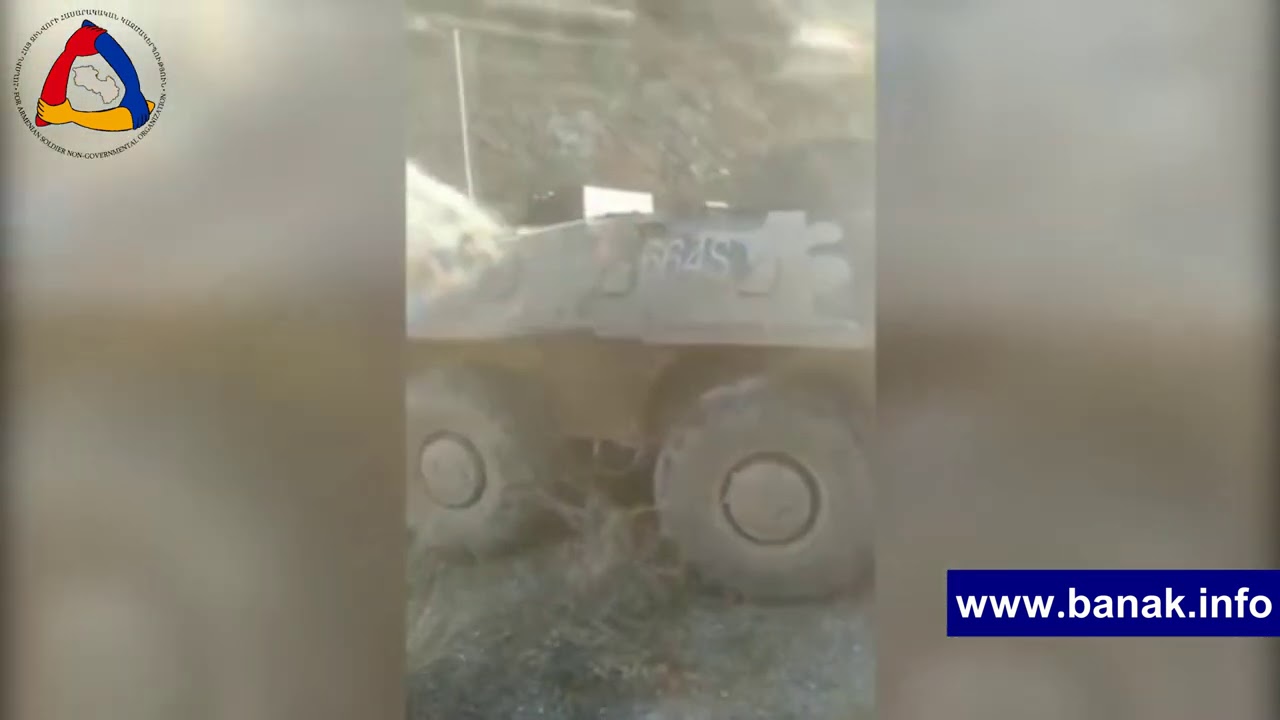 11:51 • 24.10.20
Artsakh Defense Army Releases Video Featuring Damaged Azerbaijani Military Equipment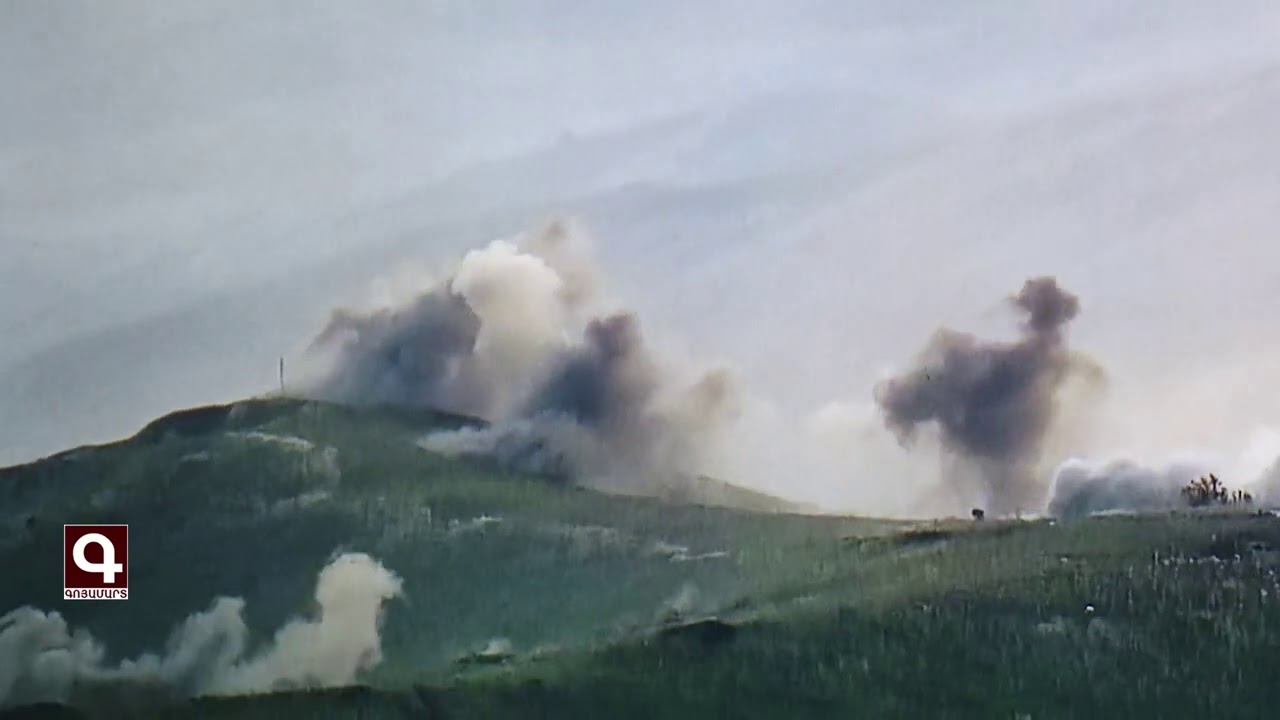 11:40 • 24.10.20
Artsakh Defense Army Units Inflicting Manpower Losses on Azerbaijan
10:39 • 24.10.20
Gas Pipeline Damaged in Azerbaijani Fire Targeting Nagorno-Karabakh's Capital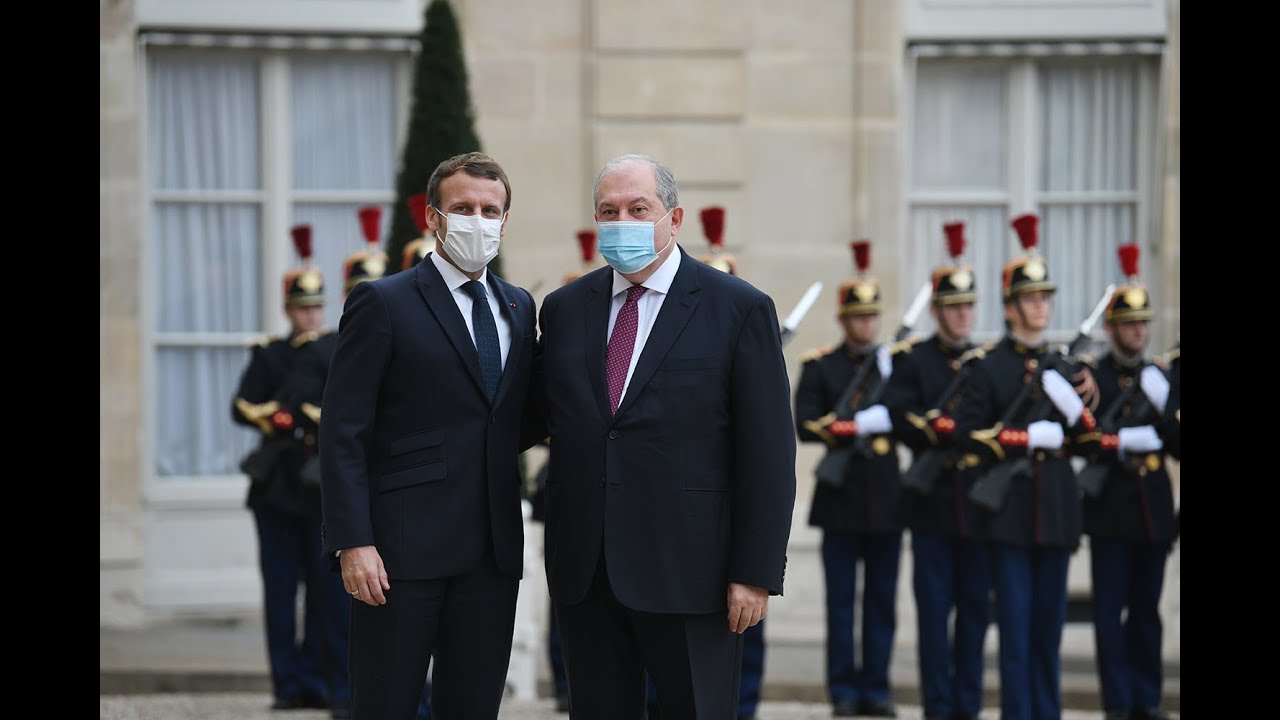 12:41 • 23.10.20
President Armen Sarkissian Meets Emmanuel Macron at Élysée Palace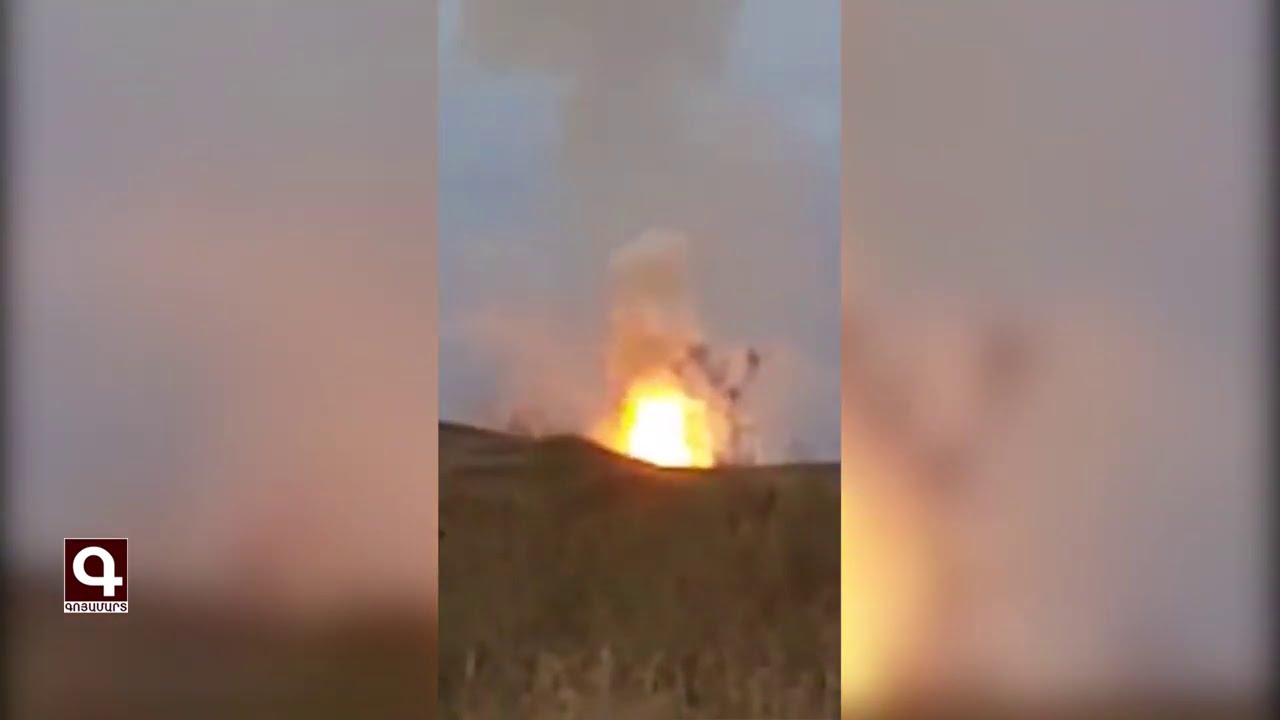 12:16 • 23.10.20
Artsakh Defense Army Neutralizes Azerbaijani Military Hardware
12:02 • 22.10.20
Artsakh Defense Army Units Neutralizing Azerbaijani Military Infrastructures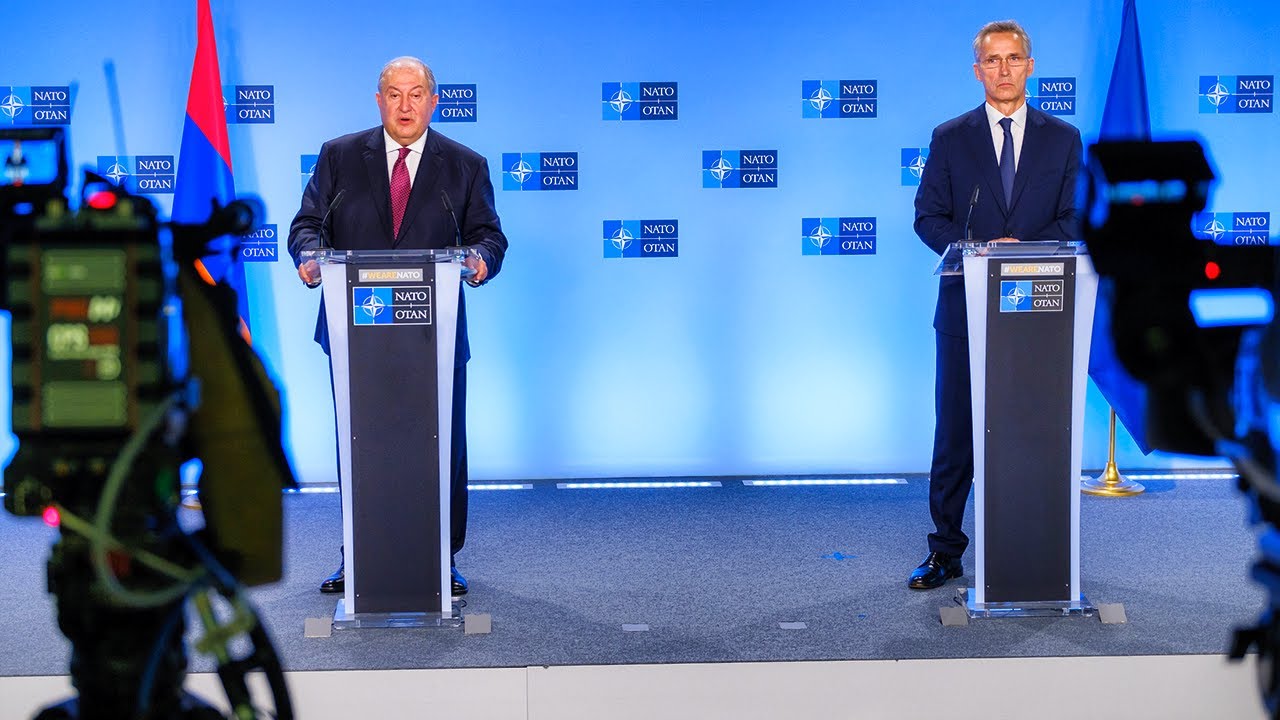 10:35 • 22.10.20
President Armen Sarkissian Meets with NATO Secretary-General in Brussels
10:51 • 17.10.20
Buildings and Homes Lying in Ruins in Nagorno-Karabakh's Capital After Azerbaijani Shelling
15:09 • 15.10.20
Artsakh Defense Army's Precision Fire Gives Deadly Blow to Enemy
13:13 • 13.10.20
Artsakh Defense Army Units Destroying Azerbaijani Tank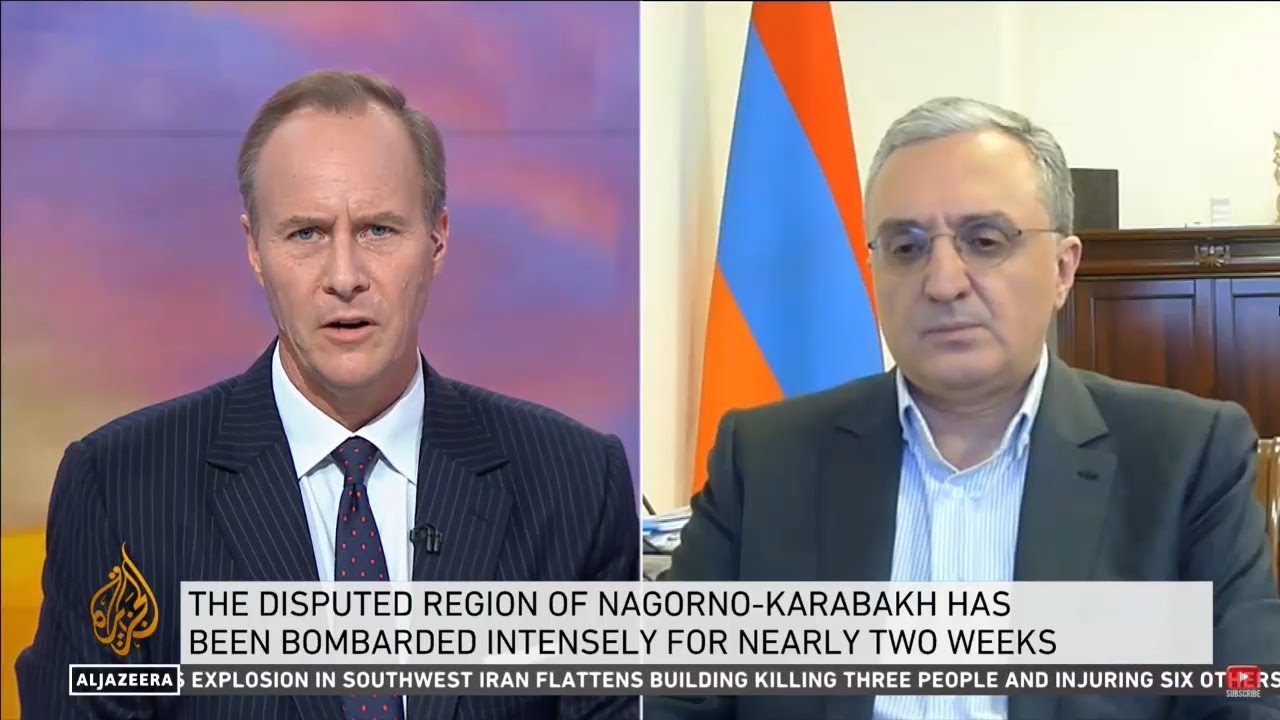 12:56 • 12.10.20
Zohrab Mnatsakanyan: Ceasefire Does not Mandate Azerbaijan to Kill Civilians and Hit Civilian Settlements
12:23 • 12.10.20
Armenians Protest Outside Turkrish Embassy in Los Angeles
17:23 • 09.10.20
Losses in Azerbaijan's Military Featured in Defense Army Footage
15:53 • 09.10.20
Artsakh Defense Army Neutralizing Adversary's Transport Column
14:11 • 09.10.20
Turkey openly backs Azerbaijan 'far more aggressively than in the past' - ABC News on Syrian mercenaries fighting in Karabakh
15:52 • 08.10.20
Iconic Armenian Church Hit in Azerbaijani Attacks in Nagorno-Karabakh City (photos)
10:57 • 08.10.20
Artsakh Defense Army Continues High-Precision Strikes
14:24 • 07.10.20
War Situation in Karabakh on European Parliament's Agenda
19:31 • 05.10.20
Call for Urgent Action: Armenian Journalist Brings Intn'l Colleagues' Attention to Situation iin Artsakh After Azerbaijani Attacks
16:17 • 04.10.20
Turkey's Support to Syrian Mercenaries Fighting Against Artsakh: Facts About Azerbaijani Aggression
12:39 • 04.10.20
Nagorno-Karabakh's Capital Under Azerbaijani Strikes
13:49 • 03.10.20
Armenian Armed Forces Neutralize Azerbaijani Defense Positions
10:12 • 29.09.20
ArmenianTroops Destroy Azerbaijani Armored Fighting Vehicle on Frontline
23:42 • 28.09.20
There is a solid evidence that Azerbaijan has launched a thoroughly planned attack on the NKR
18:45 • 28.09.20
EU calls for Immediate End to Hostilities over Nagorno-Karabakh