Reaffirm your will to build a strong, prosperous, nation-state based on universal human and Christian values - Serzh Sargsyan's address to people of Artsakh
19:41 • 27.03.20
Below is an address by Third President of Armenia, Hero of Artsakh Serzh Sargsyan to the people of the second Armenian republic:
Dear Artsakh people,
my sisters and brothers,

The timing of nationwide regular elections in Artsakh coincided with a world full of serious challenges and threats, where preserving people's health and saving lives is an absolute priority for all states and nations.

The understanding of security, safety, effective governance, even simple human behavior, caring for one another, and public relations are changing day by day or new perceptions are being formed in the world. Some see it as a new war, some as the worst crisis in modern human history, others see it as a serious threat to their national security with state borders being closed, the highest "red" level of epidemic danger declared, and so on.

Yes, saving human lives and effectively managing states in a crisis is the most important thing for everyone at this stage, and then the challenging post-crisis era comes to offset the economic losses and provide dignified living standards for citizens.
Artsakh's authorities will hopefully consider the situation realistically and will give an accurate assessment of emerging threats and make decisions that will not endanger the lives of their citizens. I am confident that my comrades in arms, including those in power are well aware of the value of human life.

Please be vigilant, take care of yourself and your families, those in need of care. Please take care of your health and life. This is also a life-and-death struggle, just like in the war that we won together with dignity many years ago. Living in dignity for Artsakh first and foremost meant self-determination of its own destiny on its own land, for which we had so much to pay.

About three decades ago as a result of our righteous struggle, we won the right to live freely and in dignity at the cost of the lives of thousands of our brothers and sisters.
Our years-long negotiations on the international recognition of Artsakh's right to self-determination were based on the results of your international standards-compliant national and local elections.

I used to urge visitors and foreign organizations interested in the Nagorno-Karabakh issue to visit Artsakh and see how Artsakh was building on its achievements based on universal values, democratic society and the idea of nation-state.

My honorable compatriots,

Whatever the decision of the Artsakh leadership these days to hold elections, whatever the situation may be, they will once again become evidence of your free will, which will continue to be a powerful battleground in the negotiation process.

Artsakh will never be part of Azerbaijan, and the election of the President of the Republic and the National Assembly should make this claim undeniable.

Reaffirm your will to build a strong, prosperous, nation-state based on universal human and Christian values.

Dear people of Artsakh, never allow a political struggle to undermine public solidarity, break the spirit of your unity and weaken your vigilance! The danger of war is as real today as it was three decades ago.
The rapidly evolving world, the instances of overt demonstration of force, wars that violate international humanitarian law and the apparently deadly epidemic sound a serious security alarm for us.

Elect the one who can best provide for your security, the one who is able to take the hardest test, and has proved it by his own example and heroism, capable of managing the country, presenting you confidently and honorably and expressing your will, your creative mind and potential to serve the cause of Artsakh's empowerment and prosperity.

Form a parliament with wide political representation and pluralism and make the process of a free, independent, democratic Artsakh irreversible.

I believe that our collective power, with the trinity of Armenia, Artsakh, and the Diaspora, is capable of making our nation-wide ideas and goals come true, and that the newly elected authorities of Artsakh will support and abide by this idea.

May God protect and save Artsakh and our people!
Videos
14:13 • 15.05.20
3D Model of SARS-CoV-2 Virus at Atomic Resolution
13:25 • 09.05.20
Armenia's Political Leadership Marks 'Triple Victory Day' in Yerevan
16:29 • 04.05.20
Toyota Launches Karl Lagerfeld Limited-Edition SUV in Thailand
10:44 • 24.04.20
Armenia Commemorating 105th Anniversary of Genocide
12:31 • 23.04.20
Rep..Adam Schiff Discusses Genocide, US Aid to Armenia, Artsakh
09:22 • 23.04.20
Coronavirus: The World Has a Long Way to Go, Warns WHO Chief
15:33 • 21.04.20
Her Majesty, Queen Elizabeth II Celebrates Her 94th Birthday
13:59 • 18.04.20
Holy Fire at the Church of Sepulchre in Jerusalem
14:49 • 13.04.20
Andrea Bocelli Performs Eastern Sunday Concert From Italy's Duomo Di Milano
13:47 • 10.04.20
Kim Kardashian Does a Quarantine Makeup Tutorial With Kkw Beauty Products
16:59 • 08.04.20
Coronavirus Intensive Care: BBC's Special Coverage of London Hospital Where Doctors Fight to Save Lives
16:35 • 07.04.20
Seven-Year-Old Greek Piano Prodigy Pens 'Isolation Waltz'
12:35 • 27.03.20
World Coronavirus Update (Live)
23:27 • 16.03.20
Why Fighting Coronavirus Depends on You?
09:38 • 27.02.20
Kim Kardashian Spotted Throwing Punch at Sister Kourtney
10:53 • 22.02.20
Anna Turcotte: "Rooting Out Hatred toward Armenians Cannot Be Done By Brushing Aside History."
15:13 • 11.02.20
Virtual Reality 'Reunites' Korean Mother with Deceased 7-Year-Old Kid
09:35 • 23.01.20
Armenia is in a Unique Place to Act Like a Bridge Between Europe and Eurasia– Armen Sarkissian
16:03 • 21.01.20
US President Donald Trump Delivers Keynote Speech at Davos 2020
14:20 • 13.12.19
Pro-Armenian US Senators Issue Bipartisan Call on Genocide Recognition
09:49 • 12.12.19
I'm Not Going to Cease until We Do What is Morally Right - Menendez on Armenian Genocide
16:02 • 21.11.19
SpaceX Starship MK1 Explodes! At Boca Chica, Texas
10:10 • 08.11.19
Sen. Bob Menendez Calls for Passage of Armenian Genocide Resolution
16:07 • 30.10.19
Rep. Schiff on Recognizing the Armenian Genocide
11:03 • 26.10.19
Nagorno-Karabakh's Statuis and Security are Ultimate Priorities for Armenia, Mnatsakanyan Tells BBC
10:10 • 24.10.19
US Congressman Jim Costa Slams Turkey for Recent Actions and Urges Support of Armenian Genocide Recognition
16:12 • 18.10.19
LIVE: NASA Astronauts Spacewalk Outside the International Space Station
12:05 • 12.10.19
Reps. Speier and Chu Watch HALO De-Mining Demonstration in Artsakh
17:24 • 09.10.19
Armenian Prime Minister Hosts Kim Kardashian in Government
11:37 • 08.10.19
WCIT 2019: Kim Kardashian Addresses Participants of World's Biggest Technology Forum in Yerevan
13:12 • 30.09.19
World Leaders Attend Jacques Chirac's Funeral in Paris
10:58 • 26.09.19
Armenian Prime Minister Nikol Pashinyan Addresses General Debate at UN General Assembly's 74th Session
11:21 • 14.09.19
Serj Tankian, Creative Armenia Release '7 Notes Challenge' Compilation Album
10:35 • 09.08.19
Armenian Prime Minister Arrives in Kyrgyzstan on Working Visit
09:57 • 02.08.19
USAID Commits to Complete Artsakh De-Mining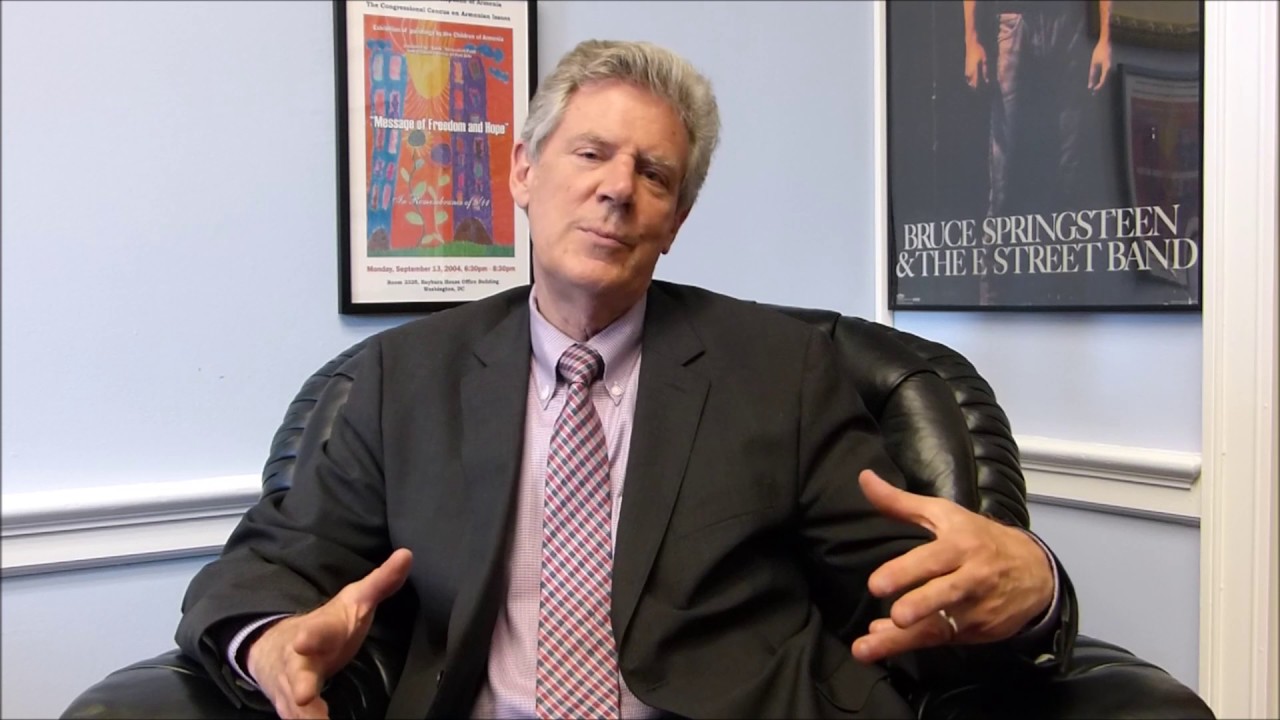 10:09 • 21.06.19
US Representative Frank Pallone Introduces Resolution Praising the US-Armenia 'Strategic Partnership'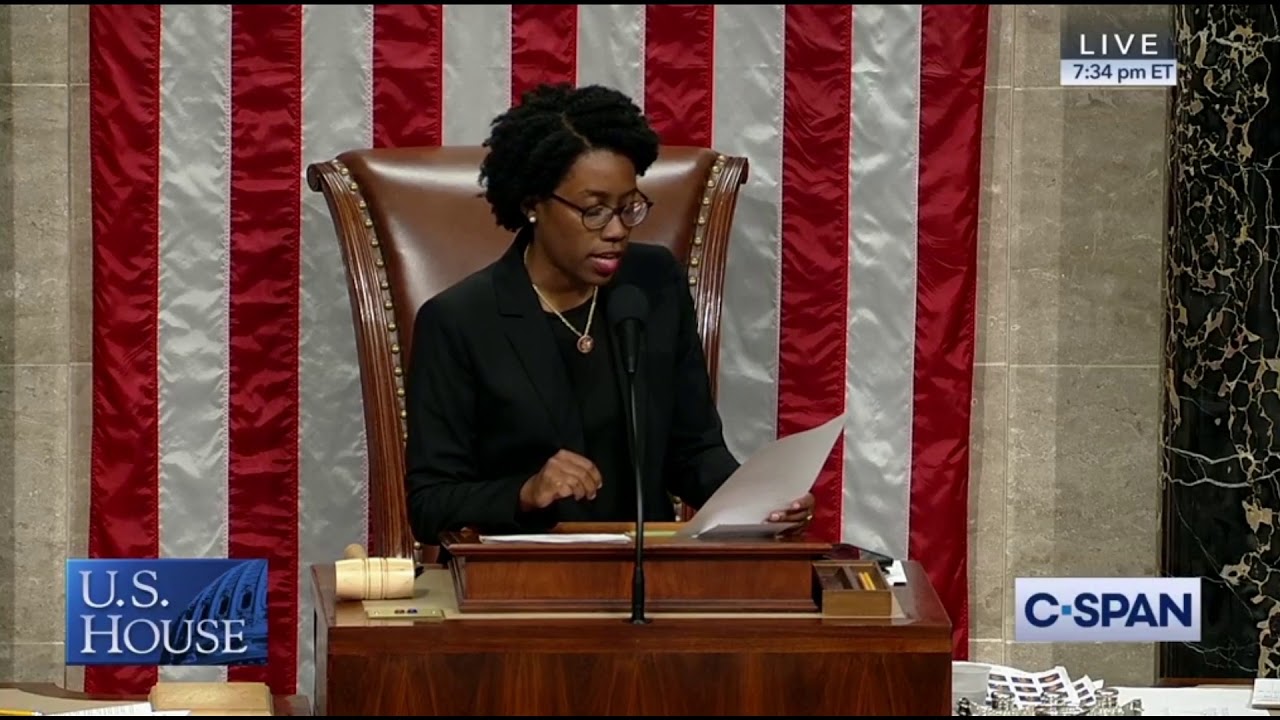 11:03 • 19.06.19
US House Passes Jackie Speier Amendment Appropriating Additional $40 Million for Armenia
09:26 • 14.06.19
Congressional Armenian Caucus Co-Chair Rallies Support for Additional $40 Million Appropriation for Armenia
10:16 • 13.06.19
US Congressman Frank Pallone Calls for Removal of Barriers to US-Artsakh Dialogue
14:15 • 25.05.19
Kim Kardashian makes brief cameo in Paris Hilton music video
Analysis