Viva-MTS integrates the Lucky Carrot platform to increase employee engagement, cooperation and productivity
21:31 • 19.05.20
Official press release by VivaCell-MTS
It is a known fact that organizations that have engaged and productive teams assure better productivity and innovation. With the recent changes in organizational behaviors and workforce, companies need to address new challenges and changes with the help of productive teams, increased agility and cooperative spirit.
Viva-MTS signed a cooperation agreement with the Armenian startup "Lucky Carrot" to implement an information-analytical platform. The platform is meant to motivate and engage staff by allowing individuals to appreciate and commend the work and values of colleagues. Considering the current state of emergency, Viva-MTS is taking every measure to ensure that the quality of work and relevant values are kept at high standards, and that it continuously appreciates its employees.
What is engagement as a concept used in Human Resource Management? It means sharing company values and loyalty, using knowledge and skills for the benefit of the company's goals, taking credit and responsibility for success and failure, express mutual respect and lend a hand to a co-worker in order to successfully complete the team's task.
"When we talk about Viva-MTS, we immediately think of one of our biggest assets - our employees. Thanks to them, our Company upholds strong work ethics, values and respect, not just towards our customers and stakeholders, but to our community and environment as well. The employee is our driving force. The new "Lucky Carrot" platform will pave the way for employees to share appreciation to their colleagues, to help improve our productivity and to obtain regular analytical reports to help us identify new instruments for improvement. We are proud to collaborate with "Lucky Carrot" which has proven to be a fashionable, fresh, modern and useful startup in Armenia, with bright and talented young Armenians," Viva-MTS General Manager Ralph Yirikian said.
"Viva-MTS expressed interest in our proposal soon after receiving it. Quick and professional responses from the Company were followed by meetings and negotiations. As a result of our diligent cooperation these past few months, we very happy to be signing a Memorandum of Understanding today," stated Mariam Gyulumyan, the co-founder and CEO of "Lucky Carrot".
"Lucky Carrot" lets employees to thank one another by sending virtual "carrots" and identifying the Company's core values relevant to the employee's work. Unlike other similar platforms that exist in the global market, "Lucky Carrot" additionally incorporates tools for companies to conduct profound and comprehensive assessments and analysis relevant to dynamics of team work, product development, and services, among others.
"Viva-MTS appreciates the value that "Lucky Carrot" has to offer, and has been supportive in helping us increase our relevance in the local market by implementing this system in the company. This collaboration will serve useful for our team to increase our know-how and develop larger ideas to work with larger companies and to grow in the global market, such as the UAE and the Baltic States as we have planned," mentioned Mariam Gyulumyan.
Videos
13:04 • 28.05.20
Armenia's Political Elite Celebtrates First Republic Anniversary in Sardarapat
14:13 • 15.05.20
3D Model of SARS-CoV-2 Virus at Atomic Resolution
13:25 • 09.05.20
Armenia's Political Leadership Marks 'Triple Victory Day' in Yerevan
16:29 • 04.05.20
Toyota Launches Karl Lagerfeld Limited-Edition SUV in Thailand
10:44 • 24.04.20
Armenia Commemorating 105th Anniversary of Genocide
12:31 • 23.04.20
Rep..Adam Schiff Discusses Genocide, US Aid to Armenia, Artsakh
09:22 • 23.04.20
Coronavirus: The World Has a Long Way to Go, Warns WHO Chief
15:33 • 21.04.20
Her Majesty, Queen Elizabeth II Celebrates Her 94th Birthday
13:59 • 18.04.20
Holy Fire at the Church of Sepulchre in Jerusalem
14:49 • 13.04.20
Andrea Bocelli Performs Eastern Sunday Concert From Italy's Duomo Di Milano
13:47 • 10.04.20
Kim Kardashian Does a Quarantine Makeup Tutorial With Kkw Beauty Products
16:59 • 08.04.20
Coronavirus Intensive Care: BBC's Special Coverage of London Hospital Where Doctors Fight to Save Lives
16:35 • 07.04.20
Seven-Year-Old Greek Piano Prodigy Pens 'Isolation Waltz'
12:35 • 27.03.20
World Coronavirus Update (Live)
23:27 • 16.03.20
Why Fighting Coronavirus Depends on You?
09:38 • 27.02.20
Kim Kardashian Spotted Throwing Punch at Sister Kourtney
10:53 • 22.02.20
Anna Turcotte: "Rooting Out Hatred toward Armenians Cannot Be Done By Brushing Aside History."
15:13 • 11.02.20
Virtual Reality 'Reunites' Korean Mother with Deceased 7-Year-Old Kid
09:35 • 23.01.20
Armenia is in a Unique Place to Act Like a Bridge Between Europe and Eurasia– Armen Sarkissian
16:03 • 21.01.20
US President Donald Trump Delivers Keynote Speech at Davos 2020
14:20 • 13.12.19
Pro-Armenian US Senators Issue Bipartisan Call on Genocide Recognition
09:49 • 12.12.19
I'm Not Going to Cease until We Do What is Morally Right - Menendez on Armenian Genocide
16:02 • 21.11.19
SpaceX Starship MK1 Explodes! At Boca Chica, Texas
10:10 • 08.11.19
Sen. Bob Menendez Calls for Passage of Armenian Genocide Resolution
16:07 • 30.10.19
Rep. Schiff on Recognizing the Armenian Genocide
11:03 • 26.10.19
Nagorno-Karabakh's Statuis and Security are Ultimate Priorities for Armenia, Mnatsakanyan Tells BBC
10:10 • 24.10.19
US Congressman Jim Costa Slams Turkey for Recent Actions and Urges Support of Armenian Genocide Recognition
16:12 • 18.10.19
LIVE: NASA Astronauts Spacewalk Outside the International Space Station
12:05 • 12.10.19
Reps. Speier and Chu Watch HALO De-Mining Demonstration in Artsakh
17:24 • 09.10.19
Armenian Prime Minister Hosts Kim Kardashian in Government
11:37 • 08.10.19
WCIT 2019: Kim Kardashian Addresses Participants of World's Biggest Technology Forum in Yerevan
13:12 • 30.09.19
World Leaders Attend Jacques Chirac's Funeral in Paris
10:58 • 26.09.19
Armenian Prime Minister Nikol Pashinyan Addresses General Debate at UN General Assembly's 74th Session
11:21 • 14.09.19
Serj Tankian, Creative Armenia Release '7 Notes Challenge' Compilation Album
10:35 • 09.08.19
Armenian Prime Minister Arrives in Kyrgyzstan on Working Visit
09:57 • 02.08.19
USAID Commits to Complete Artsakh De-Mining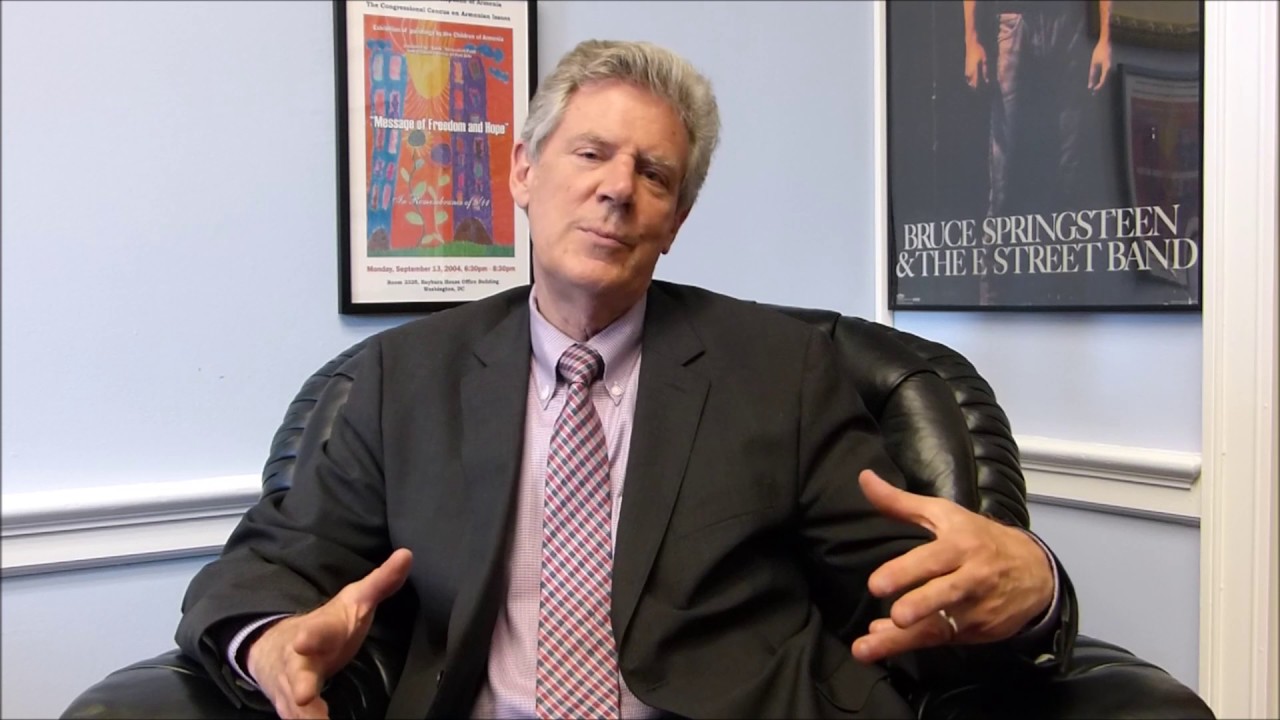 10:09 • 21.06.19
US Representative Frank Pallone Introduces Resolution Praising the US-Armenia 'Strategic Partnership'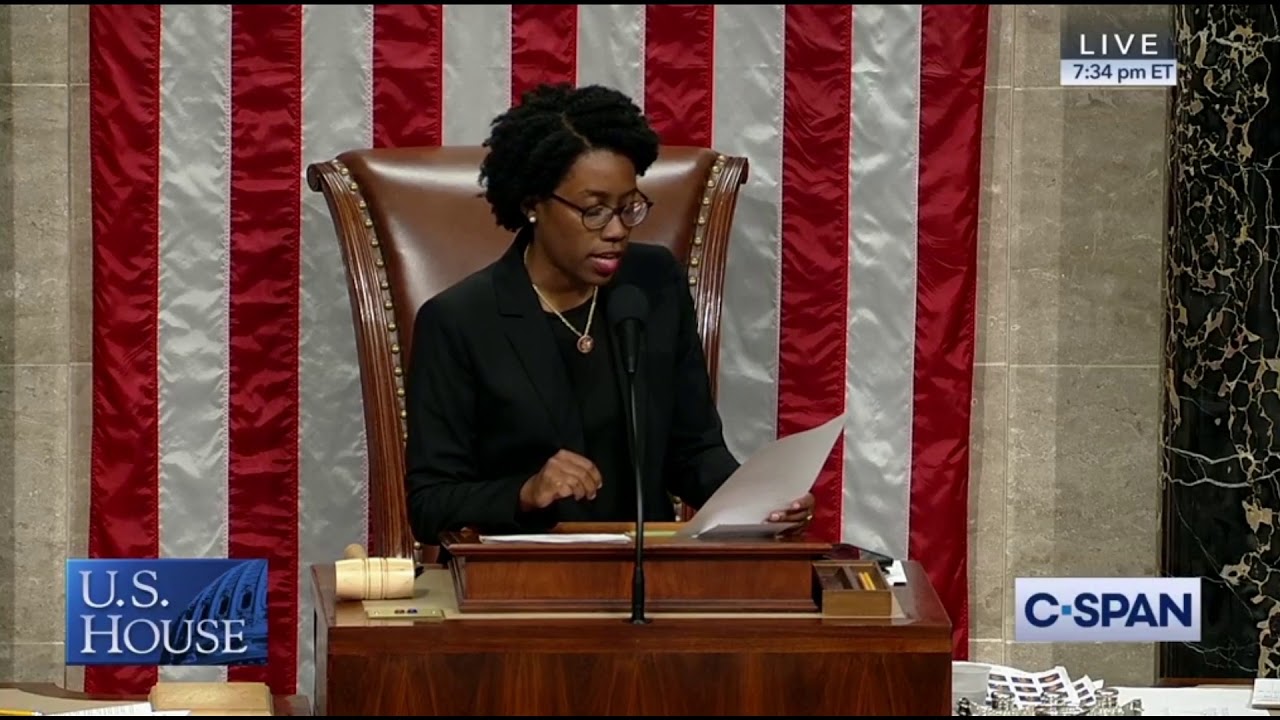 11:03 • 19.06.19
US House Passes Jackie Speier Amendment Appropriating Additional $40 Million for Armenia
09:26 • 14.06.19
Congressional Armenian Caucus Co-Chair Rallies Support for Additional $40 Million Appropriation for Armenia
10:16 • 13.06.19
US Congressman Frank Pallone Calls for Removal of Barriers to US-Artsakh Dialogue
Analysis