Prince Harry and Meghan Markle arrive in Sydney for 16-day tour
10:43 • 15.10.18
A beaming Meghan Markle looked remarkably unfatigued by a 22-hour flight as she walked out of Sydney's airport with Prince Harry on Monday for a rest day before they officially start a 16-day tour of Australia and the South Pacific, The Associated Press reports.

The trip is their only international tour since the Duke and Duchess of Sussex were married in May, apart from a two-day visit to Ireland.

Holding hands and casually dressed, the prince and the former American actress walked out an airport rear entrance and into a car. Meghan, wearing skinny black pants and a black, burgundy trimmed coat, was smiling and clutching folders, while Harry gave a thumbs up to bystanders.

Days after watching Harry's cousin Princess Eugenie tie the knot in a lavish ceremony in Windsor, the couple touched down in Sydney on an overcast morning after a regular Qantas Airways flight from London with a brief stopover in Singapore.


New South Wales Premier Gladys Berejiklian said the royal visit would have flow-on benefits for the state.

"I hope the weather holds up because it will be a wonderful experience for everybody, and what better place to be able to welcome them," Berejiklian told Network Nine television.

Sydney's weather is expected to be drizzly and cool on Tuesday, with showers forecast for most of the week.

It won't be the first time Harry has had to brave the rain in Sydney. Last year, he made a whirlwind visit to cast his eye over the Invictus Games preparations, where he charmed his fans during torrential rain.

The couple's current tour coincides with the games, which start in Sydney on Saturday. The sporting event, founded by Harry in 2014, gives sick and injured military personnel and veterans the opportunity to compete in sports such as wheelchair basketball.

Harry and Meghan will attend the games' opening and closing ceremonies. In all, they have 76
engagements scheduled over 16 days in Australia, Fiji, Tonga and New Zealand.

In Australia, they will pet a koala in a Sydney zoo, visit the drought-stricken Outback town of Dubbo and meet indigenous leaders on Fraser Island, the world's largest sand island, in northeastern Queensland state.

The royal couple were driven from the airport to Admiralty House, the official Sydney residence of Governor General Peter Cosgrove, who represents Australia's head of state, Queen Elizabeth II, Harry's grandmother. The couple had no official functions on Monday following the 17,140-kilometer (10,650-mile) flight that Qantas says takes 22 hours and 20 minutes.

Hundreds of well-wishers gathered with umbrellas outside the airport and Admiralty House in the hope of catching a glimpse of Harry and Meghan. The crowd cheered as the waving couple was driven through the gates of the harbor-side mansion.

Australian Prime Minister Scott Morrison, who plans to climb with the couple to the top of the Sydney Harbor Bridge during the visit, told Parliament on Monday that he commended Harry for coming to Sydney for the Invictus Games and welcomed the couple.

"I want to ... commend Prince Harry for his tremendous initiative in lifting the spirits of every single service man and woman all around the globe," Morrison said.

Harry and Meghan said during a television interview in November that they wanted to promote humanitarian causes close to their hearts across Commonwealth-member countries, including Australia.

The visit comes six months after Harry's father, Prince Charles, made his 16th official visit to Australia, primarily to open the 21st Commonwealth Games at Gold Coast city in Queensland.
Videos
17:14 • 04.06.20
Meghan Markle says 'George Floyd's life mattered' in heartfelt message against racism
13:04 • 28.05.20
Armenia's Political Elite Celebtrates First Republic Anniversary in Sardarapat
14:13 • 15.05.20
3D Model of SARS-CoV-2 Virus at Atomic Resolution
13:25 • 09.05.20
Armenia's Political Leadership Marks 'Triple Victory Day' in Yerevan
16:29 • 04.05.20
Toyota Launches Karl Lagerfeld Limited-Edition SUV in Thailand
10:44 • 24.04.20
Armenia Commemorating 105th Anniversary of Genocide
12:31 • 23.04.20
Rep..Adam Schiff Discusses Genocide, US Aid to Armenia, Artsakh
09:22 • 23.04.20
Coronavirus: The World Has a Long Way to Go, Warns WHO Chief
15:33 • 21.04.20
Her Majesty, Queen Elizabeth II Celebrates Her 94th Birthday
13:59 • 18.04.20
Holy Fire at the Church of Sepulchre in Jerusalem
14:49 • 13.04.20
Andrea Bocelli Performs Eastern Sunday Concert From Italy's Duomo Di Milano
13:47 • 10.04.20
Kim Kardashian Does a Quarantine Makeup Tutorial With Kkw Beauty Products
16:59 • 08.04.20
Coronavirus Intensive Care: BBC's Special Coverage of London Hospital Where Doctors Fight to Save Lives
16:35 • 07.04.20
Seven-Year-Old Greek Piano Prodigy Pens 'Isolation Waltz'
12:35 • 27.03.20
World Coronavirus Update (Live)
23:27 • 16.03.20
Why Fighting Coronavirus Depends on You?
09:38 • 27.02.20
Kim Kardashian Spotted Throwing Punch at Sister Kourtney
10:53 • 22.02.20
Anna Turcotte: "Rooting Out Hatred toward Armenians Cannot Be Done By Brushing Aside History."
15:13 • 11.02.20
Virtual Reality 'Reunites' Korean Mother with Deceased 7-Year-Old Kid
09:35 • 23.01.20
Armenia is in a Unique Place to Act Like a Bridge Between Europe and Eurasia– Armen Sarkissian
16:03 • 21.01.20
US President Donald Trump Delivers Keynote Speech at Davos 2020
14:20 • 13.12.19
Pro-Armenian US Senators Issue Bipartisan Call on Genocide Recognition
09:49 • 12.12.19
I'm Not Going to Cease until We Do What is Morally Right - Menendez on Armenian Genocide
16:02 • 21.11.19
SpaceX Starship MK1 Explodes! At Boca Chica, Texas
10:10 • 08.11.19
Sen. Bob Menendez Calls for Passage of Armenian Genocide Resolution
16:07 • 30.10.19
Rep. Schiff on Recognizing the Armenian Genocide
11:03 • 26.10.19
Nagorno-Karabakh's Statuis and Security are Ultimate Priorities for Armenia, Mnatsakanyan Tells BBC
10:10 • 24.10.19
US Congressman Jim Costa Slams Turkey for Recent Actions and Urges Support of Armenian Genocide Recognition
16:12 • 18.10.19
LIVE: NASA Astronauts Spacewalk Outside the International Space Station
12:05 • 12.10.19
Reps. Speier and Chu Watch HALO De-Mining Demonstration in Artsakh
17:24 • 09.10.19
Armenian Prime Minister Hosts Kim Kardashian in Government
11:37 • 08.10.19
WCIT 2019: Kim Kardashian Addresses Participants of World's Biggest Technology Forum in Yerevan
13:12 • 30.09.19
World Leaders Attend Jacques Chirac's Funeral in Paris
10:58 • 26.09.19
Armenian Prime Minister Nikol Pashinyan Addresses General Debate at UN General Assembly's 74th Session
11:21 • 14.09.19
Serj Tankian, Creative Armenia Release '7 Notes Challenge' Compilation Album
10:35 • 09.08.19
Armenian Prime Minister Arrives in Kyrgyzstan on Working Visit
09:57 • 02.08.19
USAID Commits to Complete Artsakh De-Mining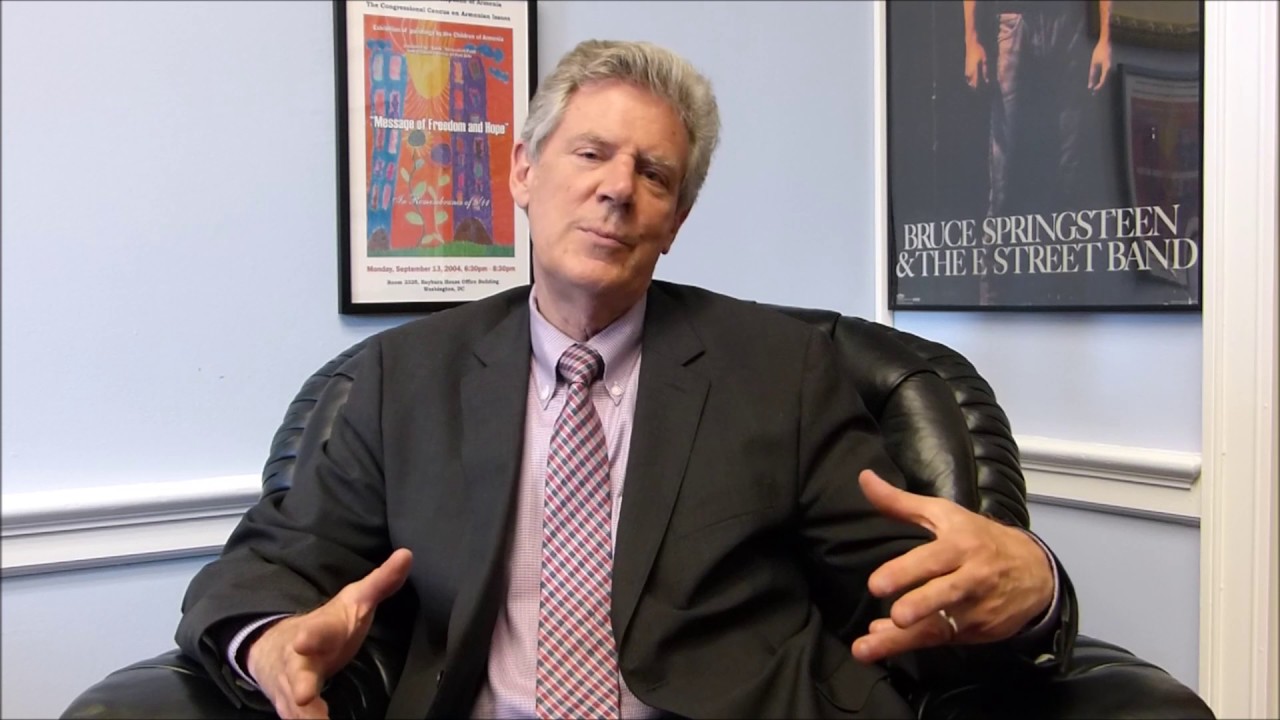 10:09 • 21.06.19
US Representative Frank Pallone Introduces Resolution Praising the US-Armenia 'Strategic Partnership'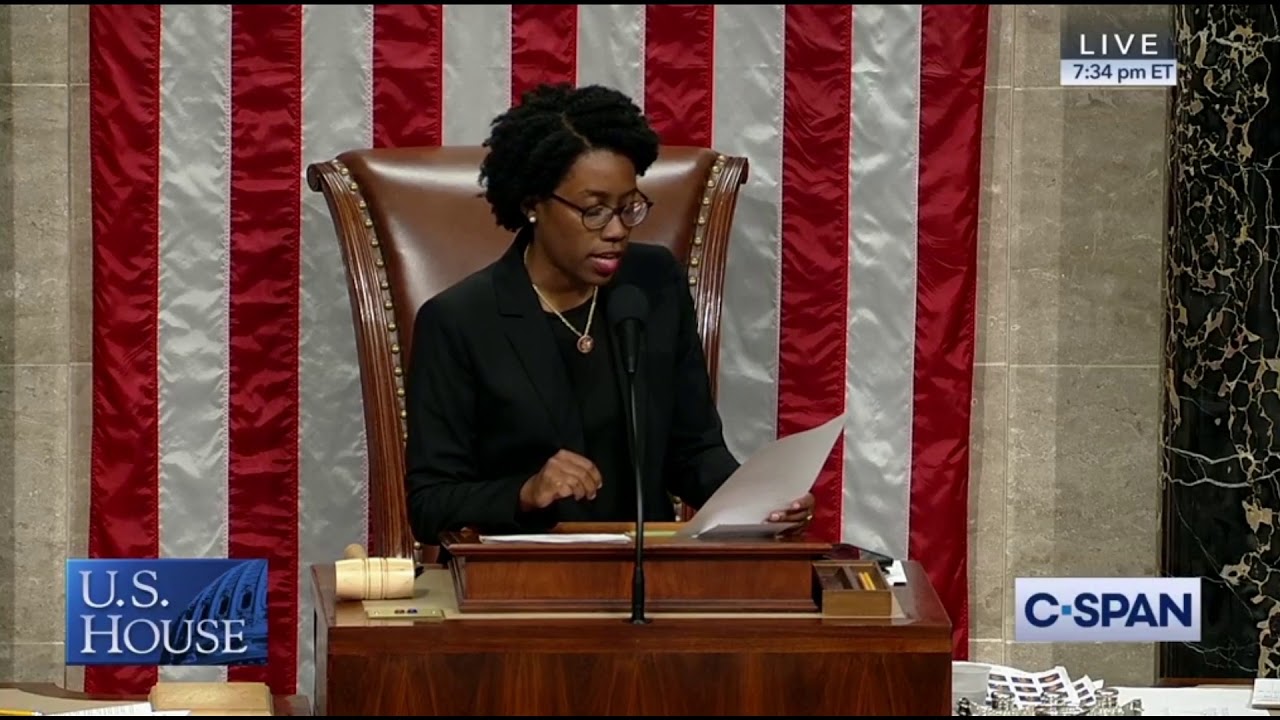 11:03 • 19.06.19
US House Passes Jackie Speier Amendment Appropriating Additional $40 Million for Armenia
09:26 • 14.06.19
Congressional Armenian Caucus Co-Chair Rallies Support for Additional $40 Million Appropriation for Armenia
Analysis