October 27 marks 19th anniversary of Armenian parliament shooting  
11:36 • 27.10.18
Nineteen years ago today, a group of armed terrorists broke into the National Assembly of Armenia to open a dealy gunfire targeting the speaker, Karen Demirchyan, and the prime minister, Vazgen Sargsyan.

At 5:00pm on October 27, 1999 the National Assembly was hosting a Q&A hour with representatives of the cabinet as part of its scheduled session.

The gunmen, led by Nairi Hunanyan, a journalist formerly affiliated with the Armenian Revolutionary Federation-Dashnaksutyun (ARF-D), shot to death not only the top representatives of the chief legislative and executive bodies but also two deputy speakers of parliament, Ruben Miroyan and Yuri Bakhshyan, Minister of Urgent Affairs Leonard Petrosyan, and three parliamentarians, Armenak Armenakyan, Henrik Abahamyan and Mikayel Kotanyan.

The other members of the band were Hunanyan's younger brother, Karen Hunanyan, their uncle, Vram Galstyan, Derenik Ejanyan and Eduard Grigoryan.

Hunayan, who was sacked from the ARF-D's ranks in 1992, admitted in his court testimonies later that he had plotted, yet didn't manage to perpetrate, terrorist acts back in 1991

The verdict in the October 27 criminal case was published on December 2, 2003. Under the judgement passed by the Court of First Instance of Yerevan's Kentron administrative district, six of the terrorists were sentenced for life, and only one - to 14 years in prison.


Only four of the life-termers - the Hunanyan brothers, Derenik Bejanyan and Ashot Knyazyan - are now alive. Galstyan was found dead in his prison cell on April 27, 2004. Official reports suggest that he committed suicide.

Hamlet Stepanyan, the only person sentenced to 14 years in prison, died in May 2010, reportedly of a heart attack.

Another suspect in the case, Norayr Yeghiazaryan, died of electrocution in May 2010, just days before the return of his final verdict.

Eduard Grigoryan died on November 3, 2017 at the Erebuni Medical Center.

The convicts were found guilty of attempts to usurp state power (Article 300, Criminal Code of Armenia), assassination of a state, political or public figure (Article 305), terrorism (Article 217), illegal deprivation of freedom (Article 133) and iIllegal procurement, transportation or carrying of weapons, ammunition, explosives or explosive devices (Article 235).

According to Yuri Bakhshyan's wife, Anahit Bakhshyan, currently a member of the Yerevan City Council, the criminal case remains largely unresolved after so many years.

"Nineteen years have passed ever since, yet the case hasn't been fully resolved. I personally have my own assumptions and beliefs as to why and how the 'October 27' happened, but nothing has been carried out so far towards resolving the case," she told Tert.am on Friday.

Bakhshyan agreed that the case isn't now on the new authorities' agenda, which are more focused on the probe into the March 1-2, 2008 tragic post-electoral events.

"I think that the resolution of the March 1 case would provide a key to really a lot of things. Also, the same person appears to be a key role-player, hence the state cannot possibly resolve two cases simultaneously," she said.
Videos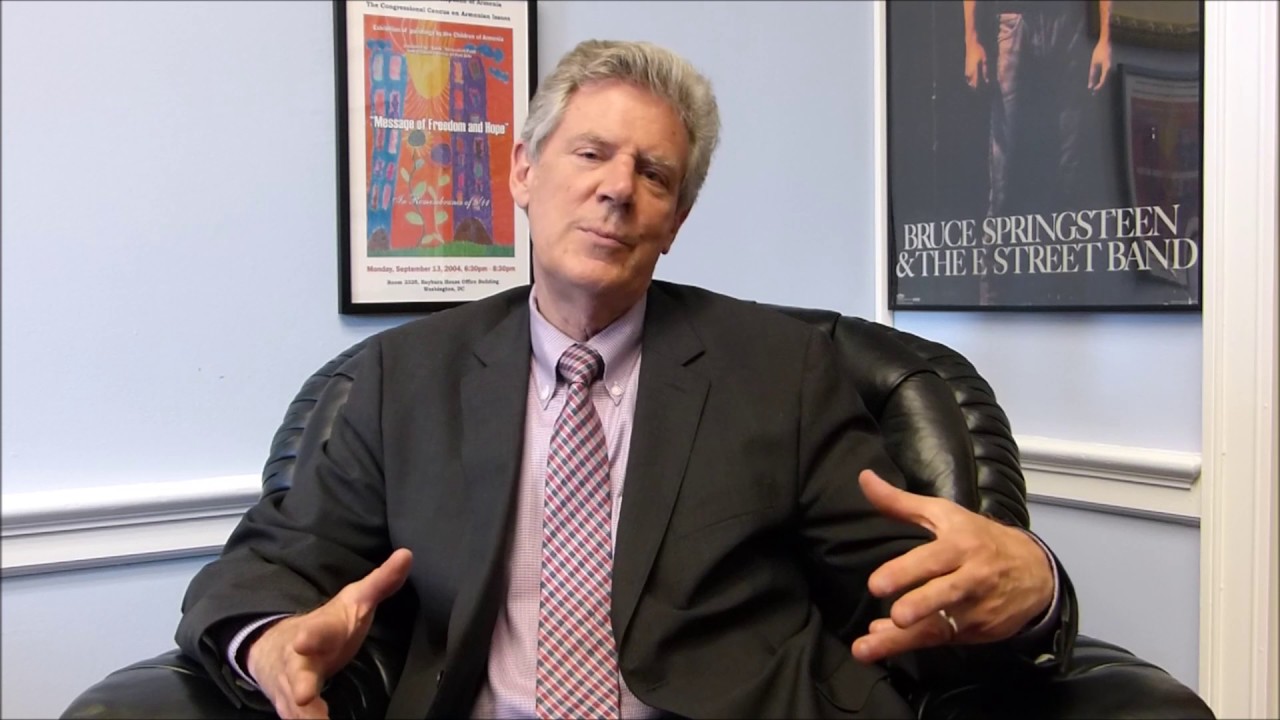 10:09 • 21.06.19
US Representative Frank Pallone Introduces Resolution Praising the US-Armenia 'Strategic Partnership'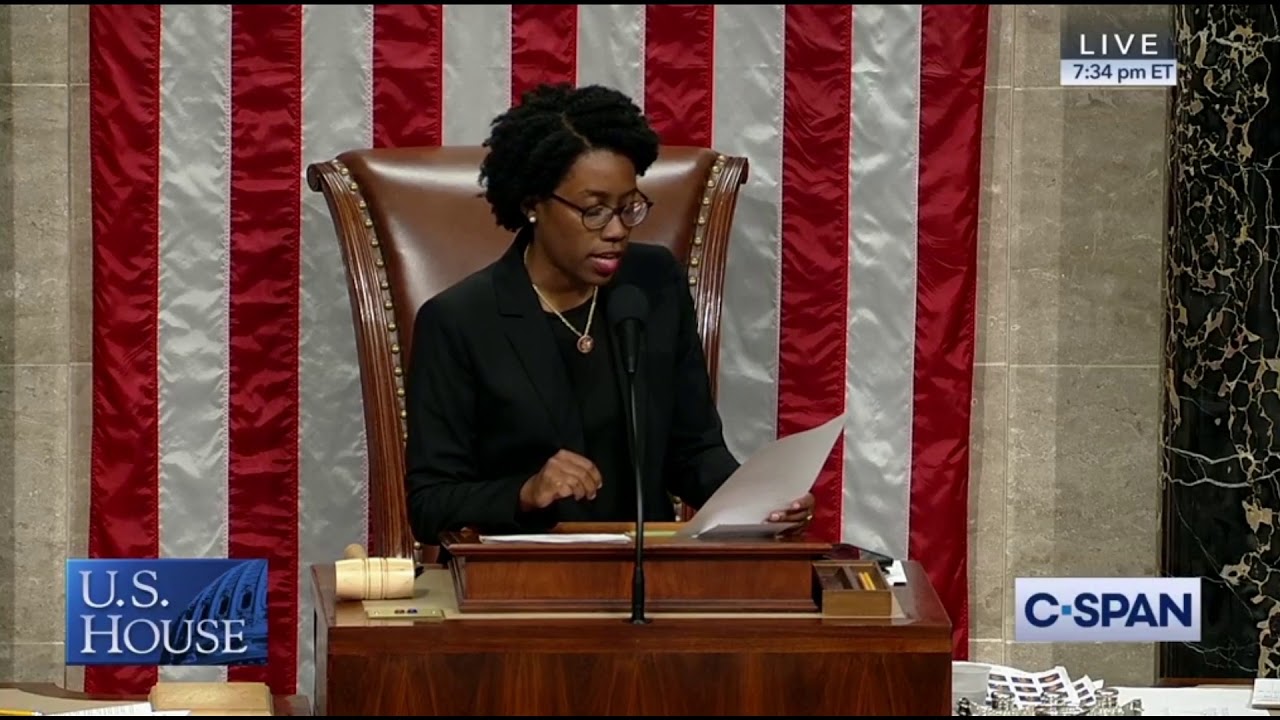 11:03 • 19.06.19
US House Passes Jackie Speier Amendment Appropriating Additional $40 Million for Armenia
09:26 • 14.06.19
Congressional Armenian Caucus Co-Chair Rallies Support for Additional $40 Million Appropriation for Armenia
10:16 • 13.06.19
US Congressman Frank Pallone Calls for Removal of Barriers to US-Artsakh Dialogue
14:15 • 25.05.19
Kim Kardashian makes brief cameo in Paris Hilton music video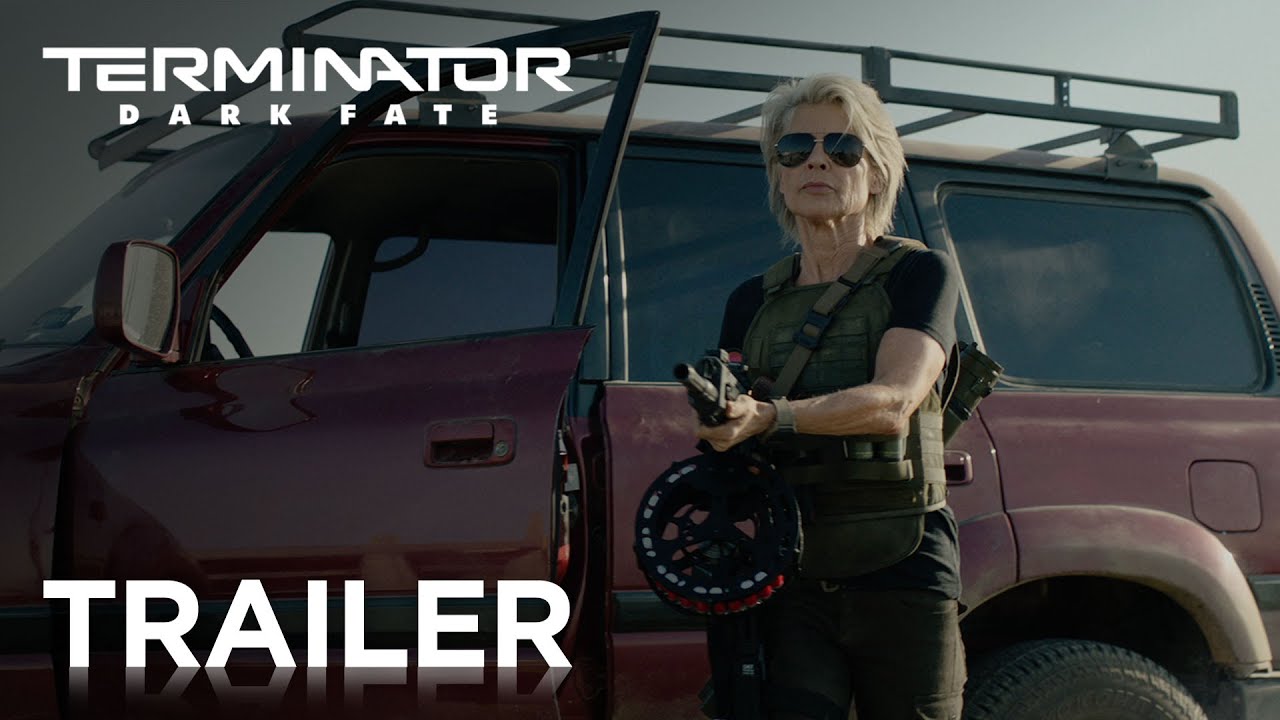 14:28 • 24.05.19
Terminator Dark Fate Official Trailer #1 Released
09:09 • 14.05.19
Nikol Pashinyan Attends Dinner Dedicated to 10th Anniversary of Eastern Partnership Program
13:49 • 10.05.19
Armenian Prime Minister Heads to Work Riding Bicycle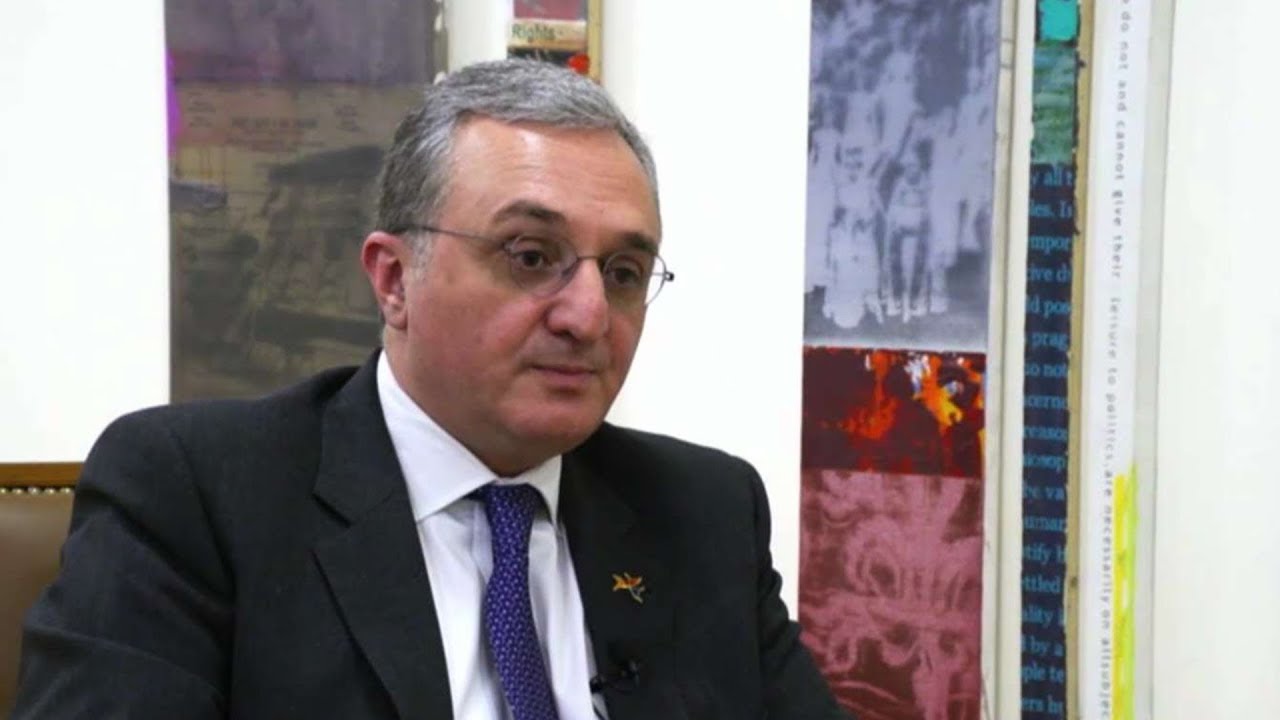 11:06 • 04.05.19
What is Arms Trade for Israel is a Weapon of Death for Our People, Foreign Minister Tells Israeli TV Channel
13:38 • 30.04.19
Armenian Prime Minister Greets EAEU Representatives for Official Meeting in Yerevan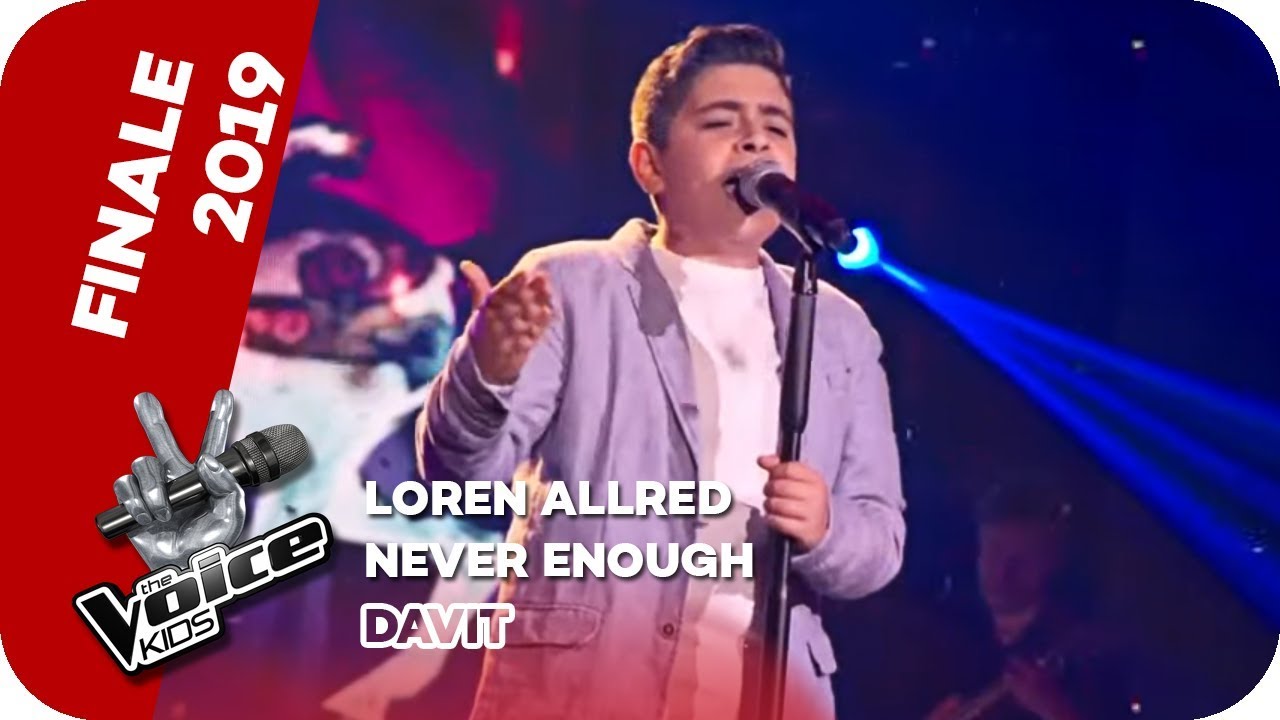 14:30 • 26.04.19
The Voice Kids 2019: Young Armenian Participant Leaves Jury Stunned in Germany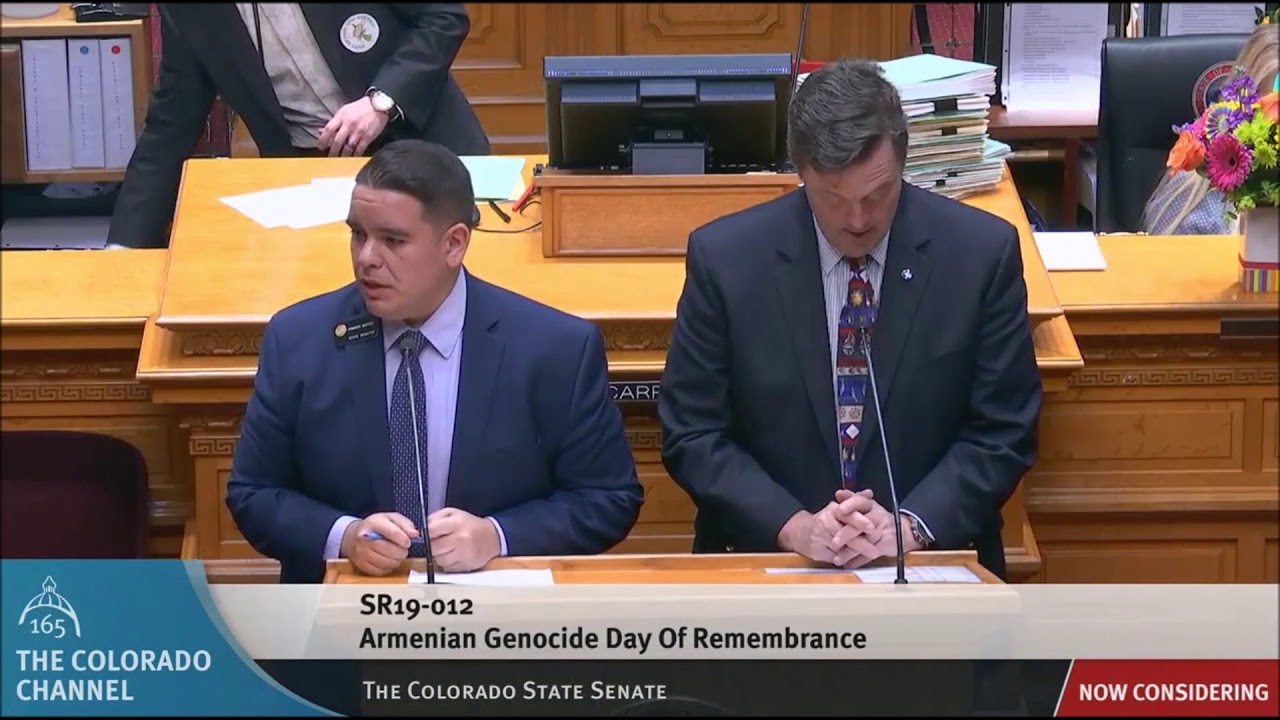 09:39 • 25.04.19
Colorado Recognizes Artsakh, Honors Genocide Victims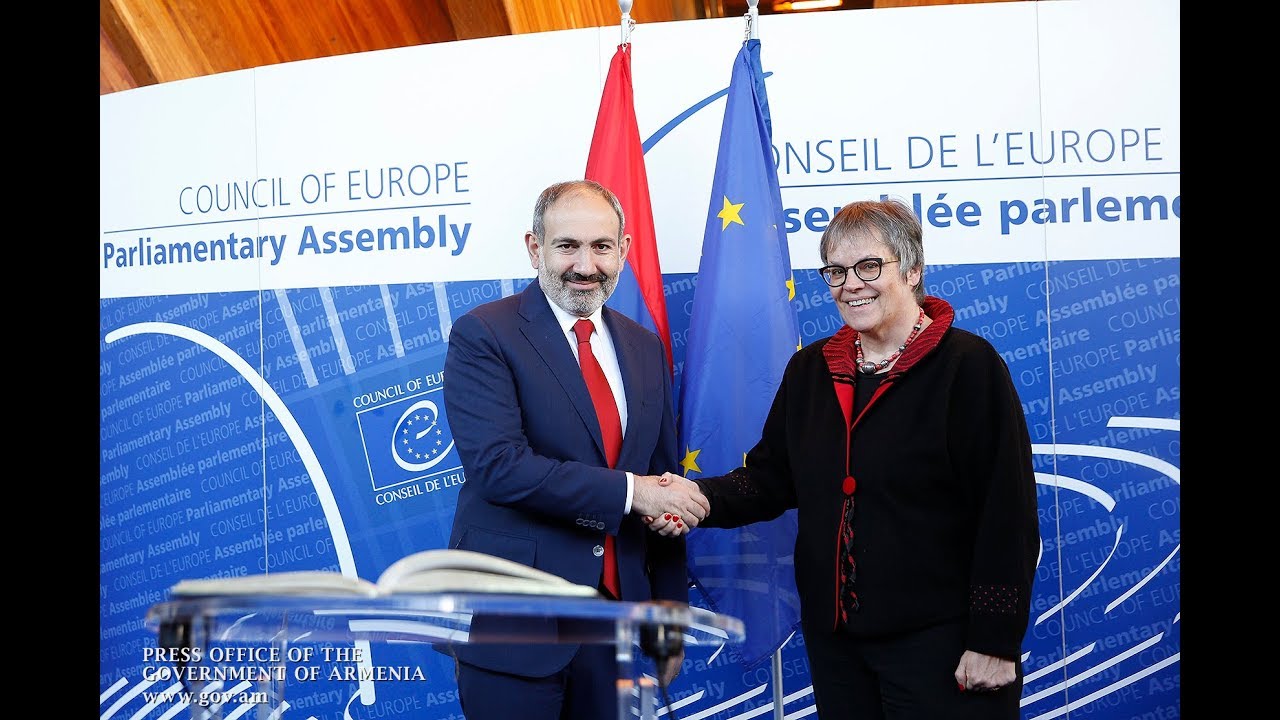 14:58 • 11.04.19
Nikol Pashinyan meets with PACE President Liliane Maury in Strasbourg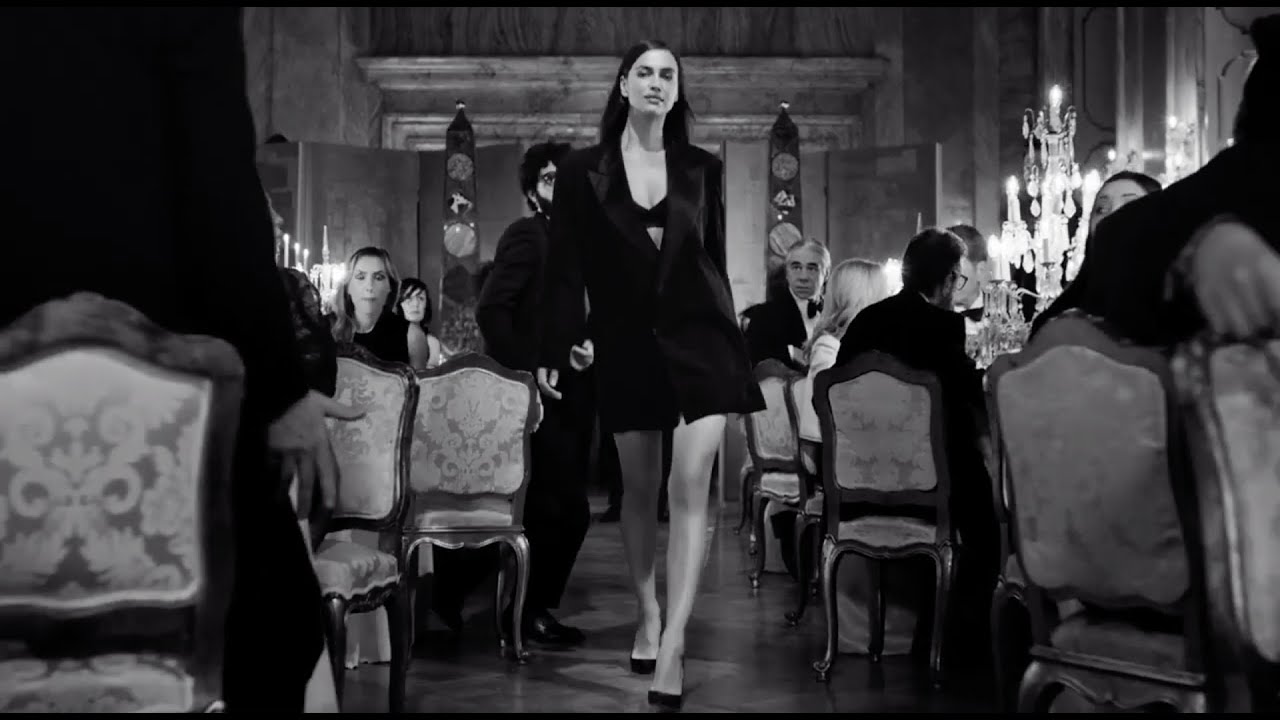 18:32 • 09.04.19
Scandal A Paris: New Jean Paul Gaultier Perfume Ad Features Irina Shayk Walking Under Rhythms of Khachaturian's Waltz
15:58 • 09.04.19
US Ambassador Praises Democratic Changes in Armenia Since April 2018
10:46 • 27.03.19
US Congressman Frank Pallone Calls for Lifting Travel Restrictions on Artsakh
15:01 • 16.03.19
The Voice: Armenian 'Freddie Mercury' Stuns Jury at Youth Singing Contest in Russia
10:20 • 09.03.19
Armenia Will Not Be Authoritarian, Prime Minister Tells Euronews
10:42 • 06.03.19
European Commission President Jan-Claude Juncker Holds Press Conference with Nikol Pashinyhan
18:16 • 05.03.19
EU's Donald Tusk Praises Armenian Prime Ministers Resolve to 'Bring About Democratic Reforms'
15:08 • 05.03.19
Armenian President Hosts Financial Times' Innovation Editor John Thornhill
12:08 • 05.03.19
Armenian Prime Minister Responds to Members of European Parliament's Committee on Foreign Affairs
15:40 • 28.02.19
Nikol Pashinyan Visits Mosque, Ali Qapu Palace in Isfahan
12:06 • 28.02.19
Iranian-Armenians Give Warm Welcome to Armenian Prime Minister
09:33 • 21.02.19
Unpacked 2019: Samsung Reveals Second Generation Galaxy Buds
12:34 • 20.02.19
Egypt President Takes 'First Step' in Recognizing Armenian Genocide
11:51 • 18.02.19
Armenian President Conducts Brief Talks with Joe Biden in Munich
10:56 • 16.02.19
President Armen Sarkissian's Speech at University of Heidelberg
11:12 • 02.02.19
Prime Minister Nikol Pashinyan's Speech at Konrad Adenauer Foundation
10:11 • 02.02.19
German Chancellor Merkel Welcomes Armenian Premier at Federal Residence in Berlin
14:21 • 01.02.19
Galaxy F: Samsung Foldable Phone Official Video Leaked
17:43 • 31.01.19
Armenian Prime Minister's Speech at Technical University of Cologne
16:29 • 31.01.19
LA Police Release Footage of Armenian School Hate Crime
10:02 • 30.01.19
EU Commissioner for Human Rights Issues Report in Armenia
09:37 • 30.01.19
We are Looking Forward to Closer Cooperation with Our EU Partners - Armenian President to Commissioner Johannes Hahn
17:46 • 24.01.19
It's Time for Armenia to 'Transform Political Revolution to Economic One', Pashinyan tells Euronews
09:57 • 24.01.19
Armenia to Create New Economic Model to Promote Micro-Businesses' Development, Pashinyan says in Davos
09:13 • 23.01.19
Pashinyan, Aliyev Discuss Situation over Karabakh in Davos
09:48 • 22.01.19
Armenian Prime Minister Nikol Pashinyan Meets with Swiss Businessmen in Zurich
10:02 • 17.01.19
Armenian President Delivers Keynote Speech at Abu Dhabi Sustainability Summit
exclusive