'World's fastest woman' dies in US at 72
15:06 • 08.11.18
When she was 5 months old, a simultaneous diagnosis of the mumps, measles and smallpox left Kitty O'Neil with a scorching fever that caused her to lose her hearing and nearly killed her.

Her mother, a Cherokee homemaker who may have saved her life by immersing her in an ice bath, resisted teaching her daughter sign language and instead showed her how to read lips and form words of her own, placing the girl's hands on her throat so she could feel the vibrations of her vocal cords.

In the years that followed, she learned the piano and cello, feeling the music through her hands and feet, and trained as a platform diver, winning dozens of competitions. Her coach, Olympic gold medalist Sammy Lee, assured reporters that she was a shoo-in for the 1964 Summer Games in Tokyo. She seemed destined to medal when, in the lead-up to the Olympic trials, she broke her wrist and came down with a case of spinal meningitis.
Doctors told her that she might never walk again. But within two weeks, she was out of bed, searching for a way to reinvent herself. "I got sick, so I had to start all over again, and I got bored," she later told the Midco Sports Network, a regional broadcaster based in South Dakota. "I wanted to do something fast. Speed. Motorcycle. Water skiing. Boat. Anything."
So Ms. O'Neil, who was 72 when she died November 2 of pneumonia, set about becoming a stunt artist and record-setting daredevil. Amid a battle with cancer that required two sets of operations in her 20s, she raced motorcycles and speed boats, dove off hotel rooftops, leaped from helicopters, set herself on fire, water-skied at more than 100 mph and earned the title "world's fastest woman," reaching speeds of about 600 mph while piloting a rocket car across a dried lake bed in southeastern Oregon, the Washington Post reports.

From the mid-1970s to the early 1980s, she stood in for actresses including Lindsay Wagner of "The Bionic Woman," dangled out of a sixth-story window for an episode of the television detective show "Baretta," braved rising waters on a sinking jet plane in the movie thriller "Airport '77," was immolated during a graveyard seance in "September 30, 1955," and rolled, crashed or raced cars for films such as "The Blues Brothers" and "Smokey and the Bandit II."

For one memorable 1979 stunt in the "Wonder Woman" television series, she leaped off the roof of a Hilton hotel in Los Angeles, arms spread wide, and fell 127 feet before landing on an inflated air bag, setting a new women's high-fall record. "If I hadn't hit the center of the bag, I probably would have been killed," she told The Washington Post.


Videos
09:09 • 14.05.19
Nikol Pashinyan Attends Dinner Dedicated to 10th Anniversary of Eastern Partnership Program
13:49 • 10.05.19
Armenian Prime Minister Heads to Work Riding Bicycle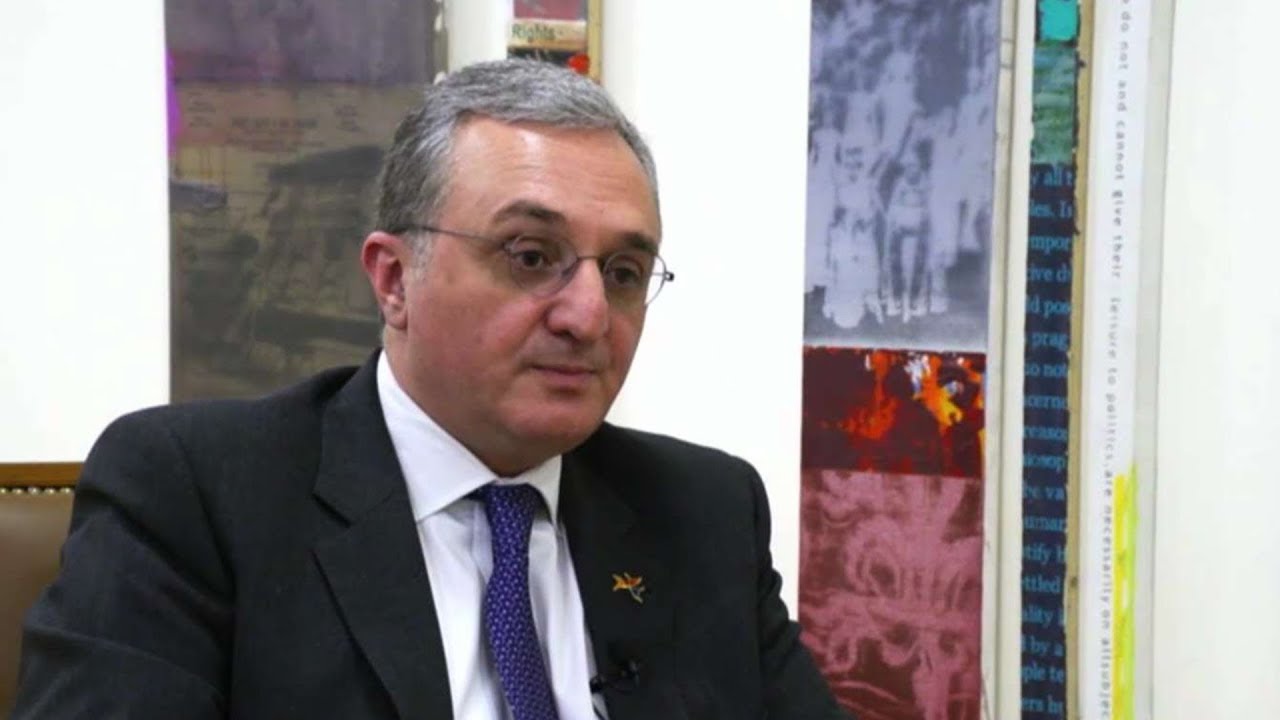 11:06 • 04.05.19
What is Arms Trade for Israel is a Weapon of Death for Our People, Foreign Minister Tells Israeli TV Channel
13:38 • 30.04.19
Armenian Prime Minister Greets EAEU Representatives for Official Meeting in Yerevan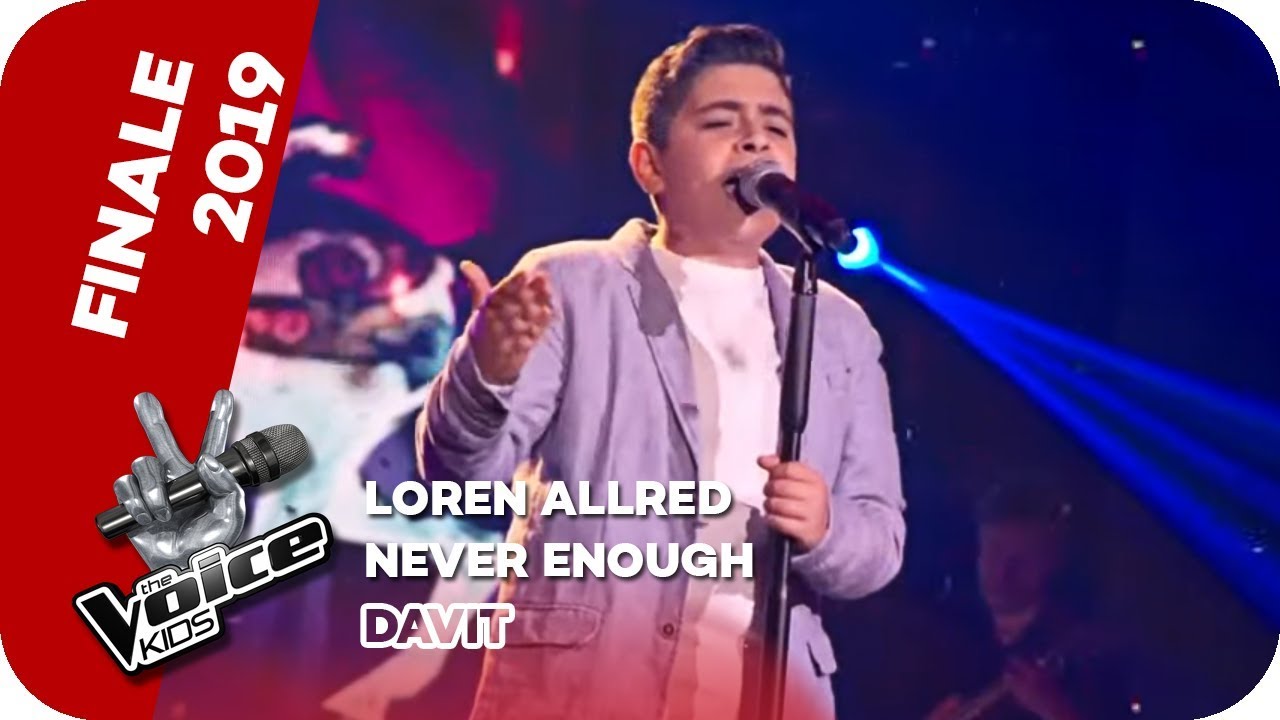 14:30 • 26.04.19
The Voice Kids 2019: Young Armenian Participant Leaves Jury Stunned in Germany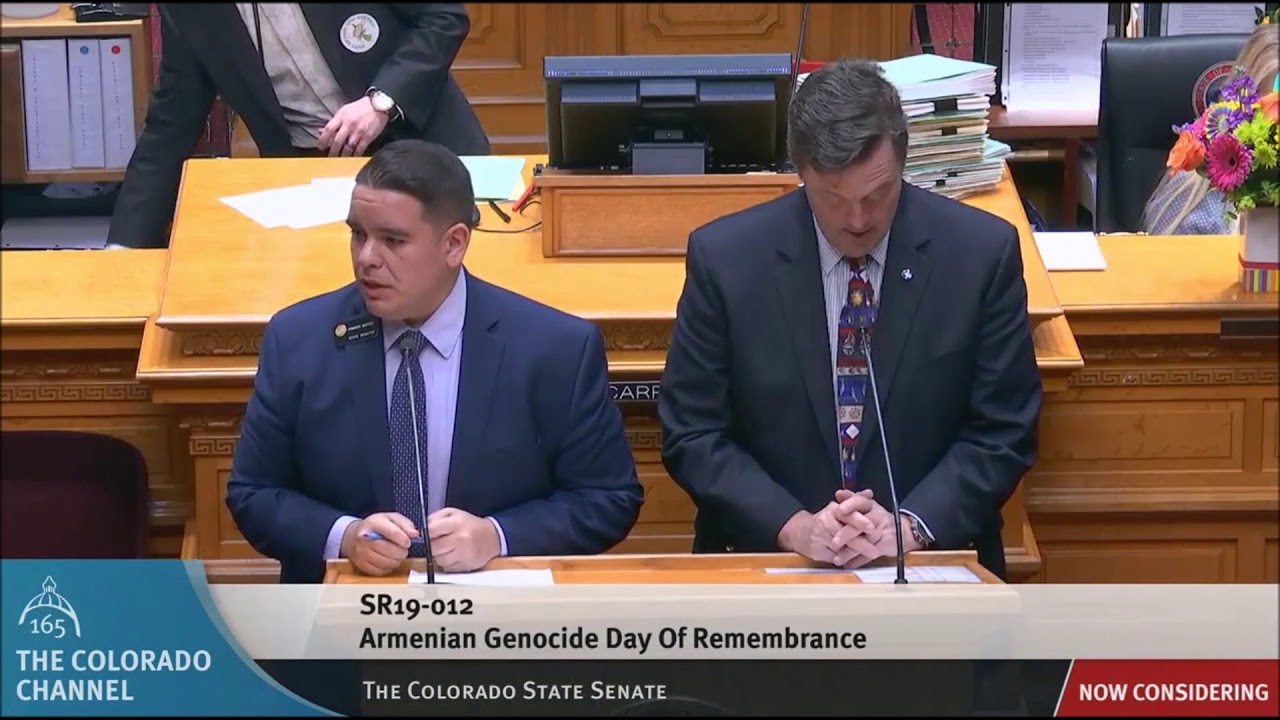 09:39 • 25.04.19
Colorado Recognizes Artsakh, Honors Genocide Victims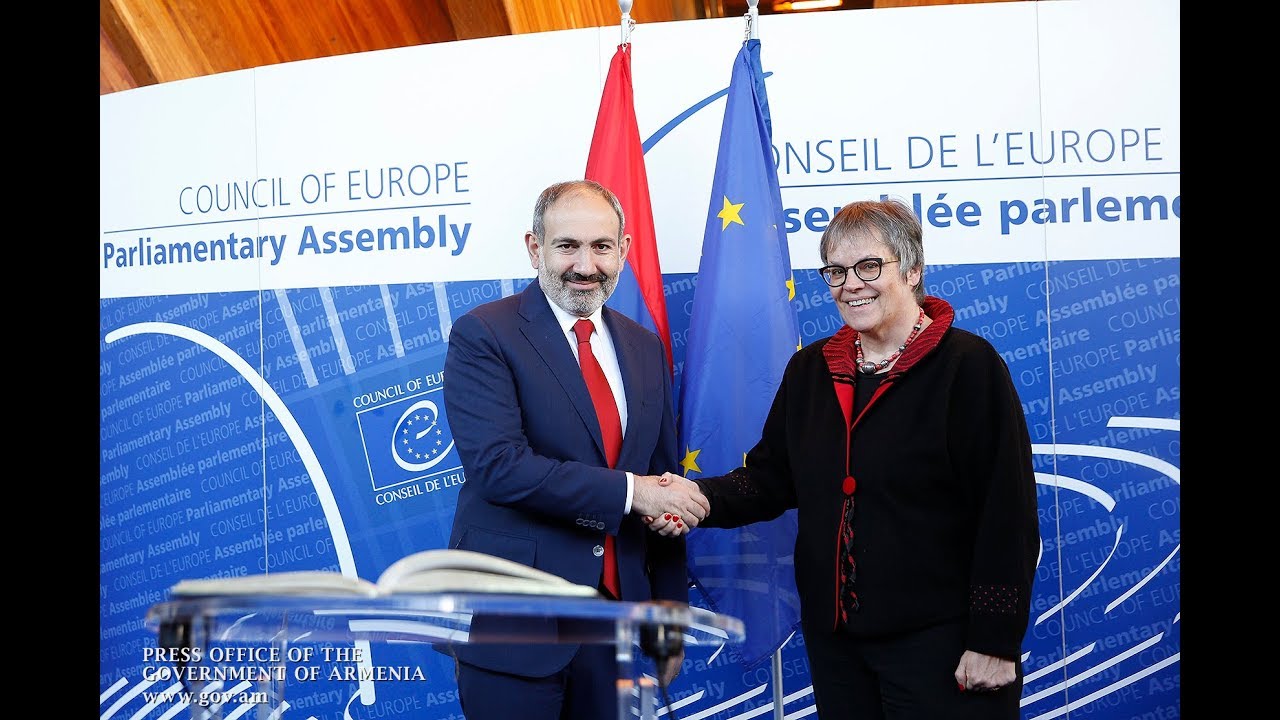 14:58 • 11.04.19
Nikol Pashinyan meets with PACE President Liliane Maury in Strasbourg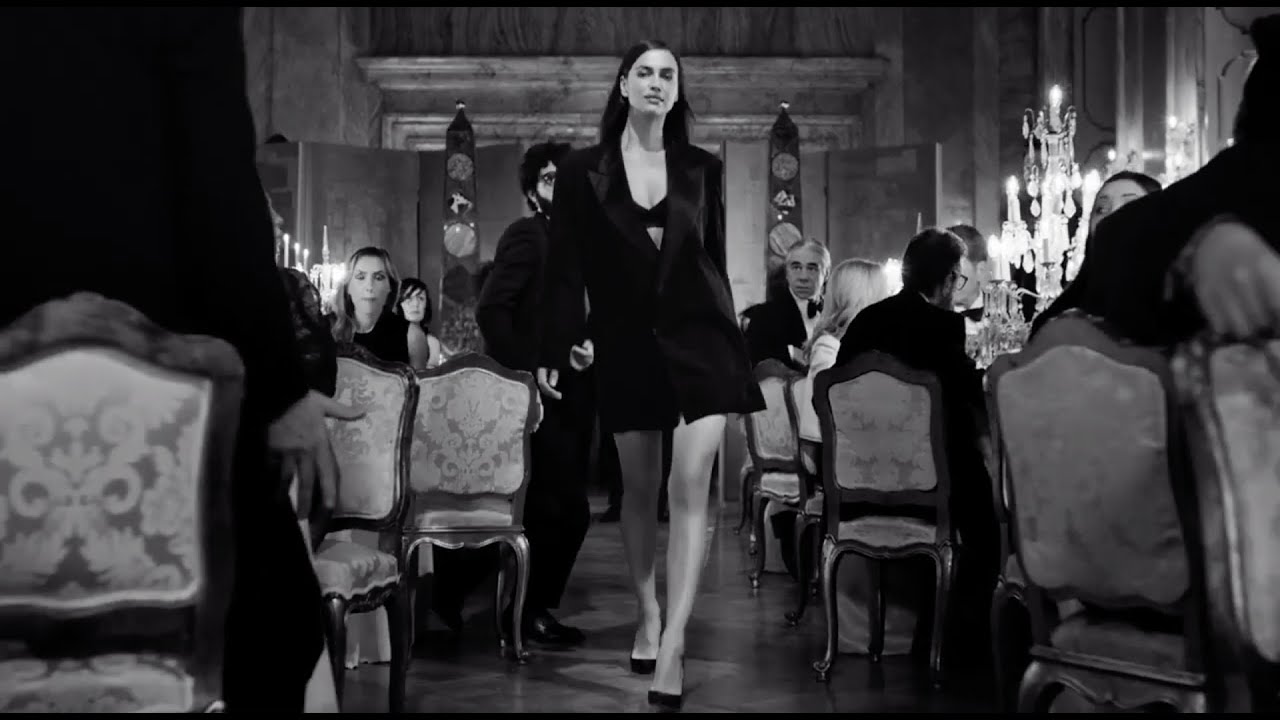 18:32 • 09.04.19
Scandal A Paris: New Jean Paul Gaultier Perfume Ad Features Irina Shayk Walking Under Rhythms of Khachaturian's Waltz
15:58 • 09.04.19
US Ambassador Praises Democratic Changes in Armenia Since April 2018
10:46 • 27.03.19
US Congressman Frank Pallone Calls for Lifting Travel Restrictions on Artsakh
15:01 • 16.03.19
The Voice: Armenian 'Freddie Mercury' Stuns Jury at Youth Singing Contest in Russia
10:20 • 09.03.19
Armenia Will Not Be Authoritarian, Prime Minister Tells Euronews
10:42 • 06.03.19
European Commission President Jan-Claude Juncker Holds Press Conference with Nikol Pashinyhan
18:16 • 05.03.19
EU's Donald Tusk Praises Armenian Prime Ministers Resolve to 'Bring About Democratic Reforms'
15:08 • 05.03.19
Armenian President Hosts Financial Times' Innovation Editor John Thornhill
12:08 • 05.03.19
Armenian Prime Minister Responds to Members of European Parliament's Committee on Foreign Affairs
15:40 • 28.02.19
Nikol Pashinyan Visits Mosque, Ali Qapu Palace in Isfahan
12:06 • 28.02.19
Iranian-Armenians Give Warm Welcome to Armenian Prime Minister
09:33 • 21.02.19
Unpacked 2019: Samsung Reveals Second Generation Galaxy Buds
12:34 • 20.02.19
Egypt President Takes 'First Step' in Recognizing Armenian Genocide
11:51 • 18.02.19
Armenian President Conducts Brief Talks with Joe Biden in Munich
10:56 • 16.02.19
President Armen Sarkissian's Speech at University of Heidelberg
11:12 • 02.02.19
Prime Minister Nikol Pashinyan's Speech at Konrad Adenauer Foundation
10:11 • 02.02.19
German Chancellor Merkel Welcomes Armenian Premier at Federal Residence in Berlin
14:21 • 01.02.19
Galaxy F: Samsung Foldable Phone Official Video Leaked
17:43 • 31.01.19
Armenian Prime Minister's Speech at Technical University of Cologne
16:29 • 31.01.19
LA Police Release Footage of Armenian School Hate Crime
10:02 • 30.01.19
EU Commissioner for Human Rights Issues Report in Armenia
09:37 • 30.01.19
We are Looking Forward to Closer Cooperation with Our EU Partners - Armenian President to Commissioner Johannes Hahn
17:46 • 24.01.19
It's Time for Armenia to 'Transform Political Revolution to Economic One', Pashinyan tells Euronews
09:57 • 24.01.19
Armenia to Create New Economic Model to Promote Micro-Businesses' Development, Pashinyan says in Davos
09:13 • 23.01.19
Pashinyan, Aliyev Discuss Situation over Karabakh in Davos
09:48 • 22.01.19
Armenian Prime Minister Nikol Pashinyan Meets with Swiss Businessmen in Zurich
10:02 • 17.01.19
Armenian President Delivers Keynote Speech at Abu Dhabi Sustainability Summit
09:33 • 27.12.18
Firefighters Revisit Scene of Armenia's Earthquake in 1988
10:20 • 24.12.18
Armenian-Style Revolution Implies Also Generational Change in Thinking, President Tells Indian TV Channel
16:57 • 12.12.18
Pashinyan will Face Real Challenges Amid Economic Transformations in Armenia– Ruben Vardanyan's interview with DW
11:25 • 06.12.18
Lynne Tracy: We Acknowledge Historical Facts but Support President's Policies on 1915 Events
16:15 • 23.11.18
Women and Youth are Stakeholders in Building Security - Zohrab Mnatsakanyan's Speech at World Forum for Democracy
12:38 • 10.11.18
First Armenian Military Robot Tested
exclusive