Anna Astvatsaturian Turcotte: Mutual expectations between Armenia and diaspora 'distance us further from each other'
11:10 • 14.11.18
Armenia cannot have expectations of Diaspora, and Diaspora must not have expectations of Armenia; this is how we further distance ourselves from each other, says Anna Astvatsaturian Turcotte, a recently elected member of the Westbrook City Council in Maine (United States).

In an interview with Tert.am, the US-Armenian legislator said she doesn't understand especially those people who leave Armenia for economic reason but later blame the Diaspora for not doing more. Describing that kind of conduct as a form of hypocrisy, she recommended instead focusing more efforts towards bringing the Homeland closer to the Diaspora compatriots.

Ms Astvatsaturian, first of all, I would like to congratulate you on your victory in the recent elections. You have already said that those elections would be the most important in the United States' history as they would either help to re-establish balance or, otherwise, mark a moment of loss for the country. Summing up the election outcomes, how do you evaluate them? What description do you think history will give them in the future?

The masses of people that turned at the polls for these midterm elections spoke to the importance for people to make their voices heard. There were so many lines that of people! A lot is at stake and people had the chance to speak finally. I would say that women made this election memorable, both women running for office, women winning and women flipping seats by voting.

What's your vision of the US policy for the up-coming couple of years? What kind of problems do you expect to be the Democrats' domestic and foreign policy priorities?

I am concerned we are continuing to further alienate our allies and I don't see much of that changing in the next two years. Domestically Americans are polarized. I am looking to 2020. I don't have much hope in the current administration.
You had a considerable contribution to the recognition of the resolution on Artsakh. The topic of is native for you given that your family is among the refugees of the Baku pogroms. I wonder what kind of settlement you personally envision.

Artsakh must be given a voice at the negotiation table. There is no path forward without it. Snipers must be mutually withdrawn and mechanisms must be installed by observers to monitor the line of contact for cease fire violations. Artsakh must continue being the beacon of light, democracy, transparency, peace and art. There is nothing to gain for Artsakh in war and that must be made painfully clear to the neutral observers. And finally the Armenians of the world must continue to advance Artsakh's interests in their respective jurisdictions.

Armenia, and why not also the Diaspora, always has expectations from compatriots scattered across the globe. How do you see your further engagement in the processes of pushing ahead with Armenian issues in the US?

Armenia cannot have expectations of Diaspora and Diaspora must not have expectations of Armenia. This is how we further distance ourselves from each other. I personally don't understand how Armenians who leave Armenia for economic reasons then in turn blame diaspora for not doing more for Armenia. Such hypocrisy won't take us far. Especially for diaspora that have no connections to Armenia aside from their ethnicity. Why not bring them closer to the Homeland instead of attacking? And the work that they do is never enough for these types of people.

With everything I've sacrificed to do the work that I do, I still I get so many comments why I'm not doing more from both sides. It's depressing. And it's depressing for those in Armenia to hear constant criticism of lack of progress in mere three decades since independence. We must have a common goal of a thriving Armenia without demanding something from each other. I don't go around the world asking why Armenia and Diaspora didn't do more for Baku Armenians. I guess maybe I should, according to some people. But in my experience that yields little to no results. I highlight the obvious history that Baku Armenians are a forgotten piece of Armenian history, by both spyurk and Armenia. But what you feel when I say that and how you choose to proceed is your personal decision. When we are thankful to each other for our contributions, with mutual respect and gratitude, we will move closer toward the common goal.

The unused potential in the US-Armenia relations is very often being discussed. Do you also think that there is a gap which needs to be bridged between the US and Armenia. Who does that depend on?

Barriers of the US Armenia trade must be lifted through the U.S.-Armenia Double Tax Treaty. Without it there is uncertainty that prevents investors to invest in Armenian businesses which in turn slows down Armenian economy. A Double Tax Treaty would help reinforce the friendship of two nations, providing Armenia with greater strategic options and independence in dealing with regional powers.
Videos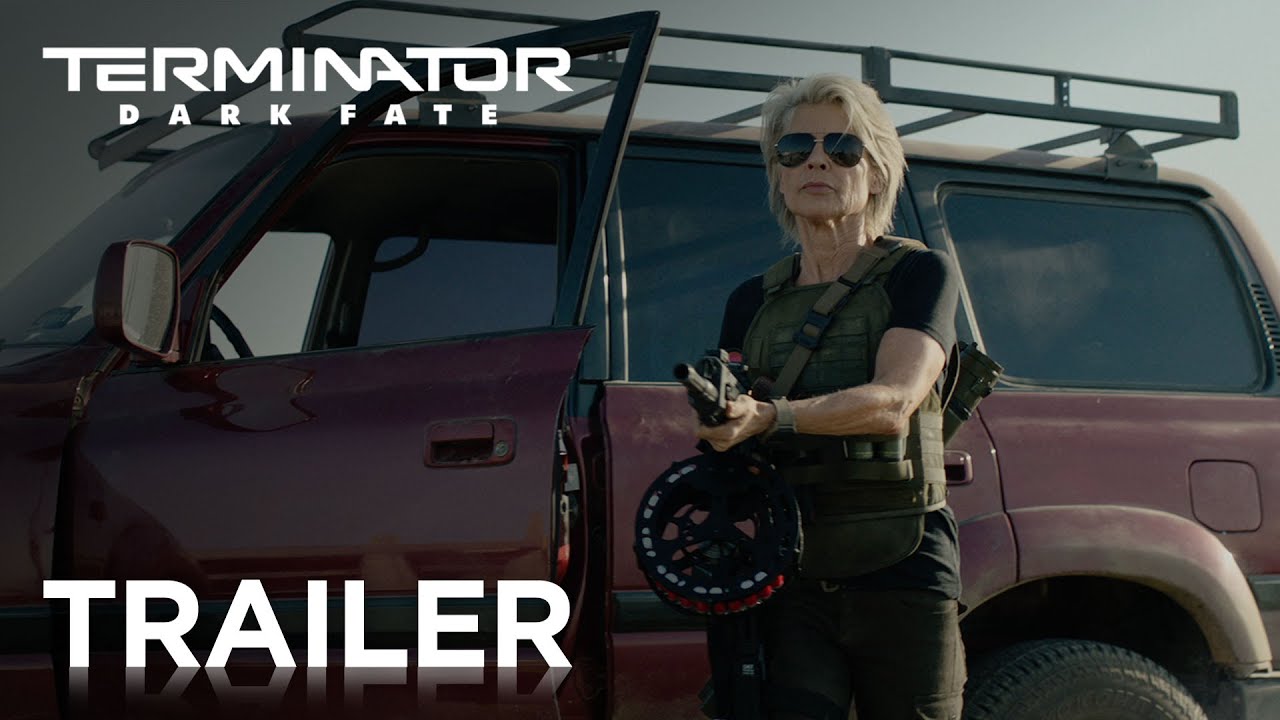 14:28 • 24.05.19
Terminator Dark Fate Official Trailer #1 Released
09:09 • 14.05.19
Nikol Pashinyan Attends Dinner Dedicated to 10th Anniversary of Eastern Partnership Program
13:49 • 10.05.19
Armenian Prime Minister Heads to Work Riding Bicycle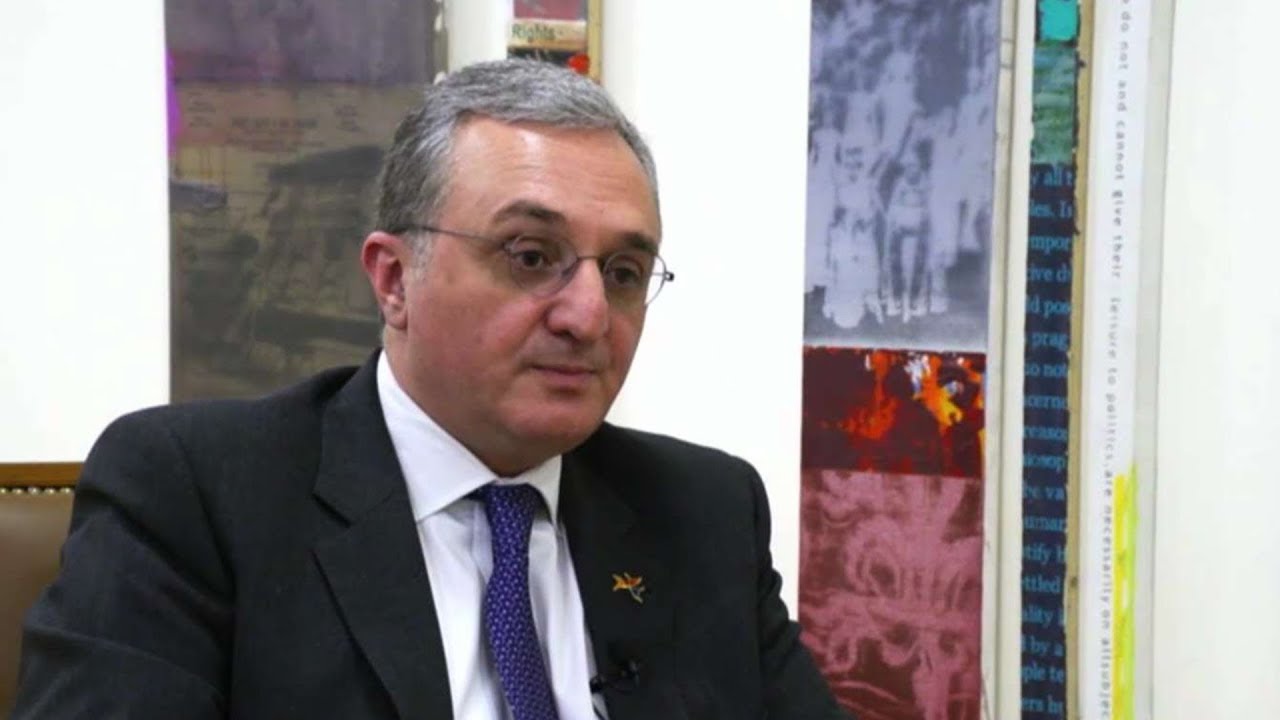 11:06 • 04.05.19
What is Arms Trade for Israel is a Weapon of Death for Our People, Foreign Minister Tells Israeli TV Channel
13:38 • 30.04.19
Armenian Prime Minister Greets EAEU Representatives for Official Meeting in Yerevan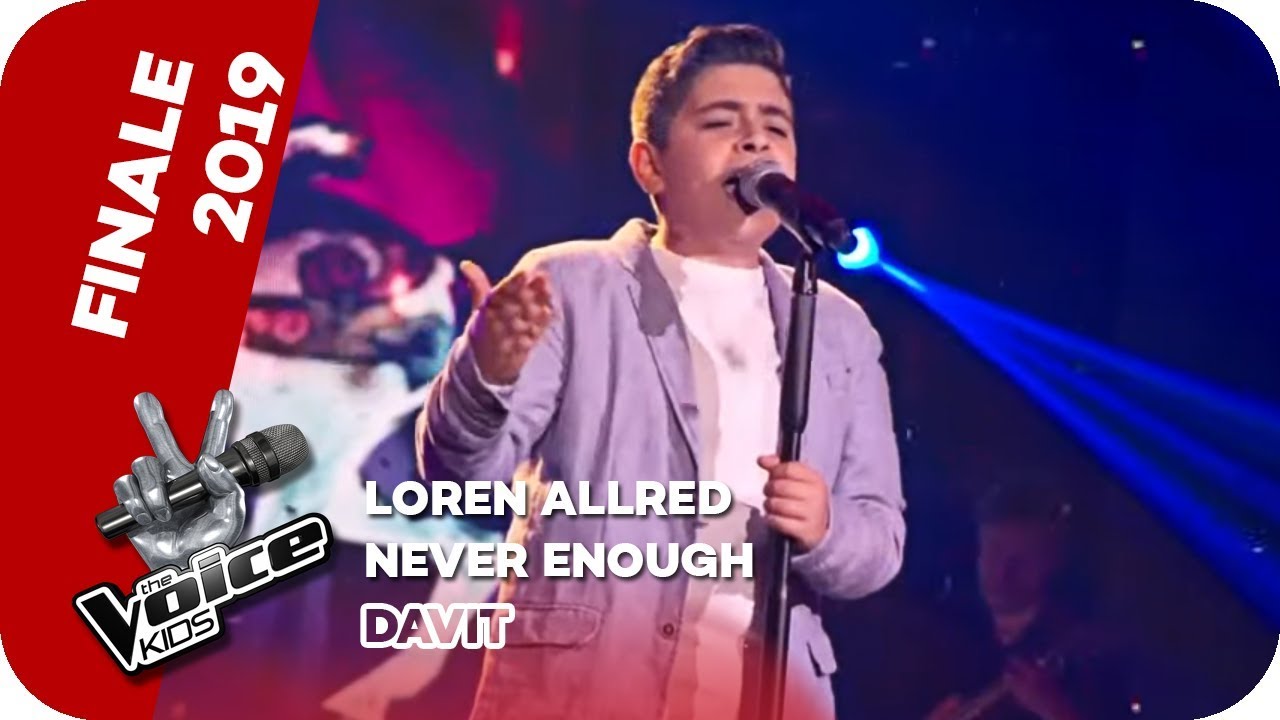 14:30 • 26.04.19
The Voice Kids 2019: Young Armenian Participant Leaves Jury Stunned in Germany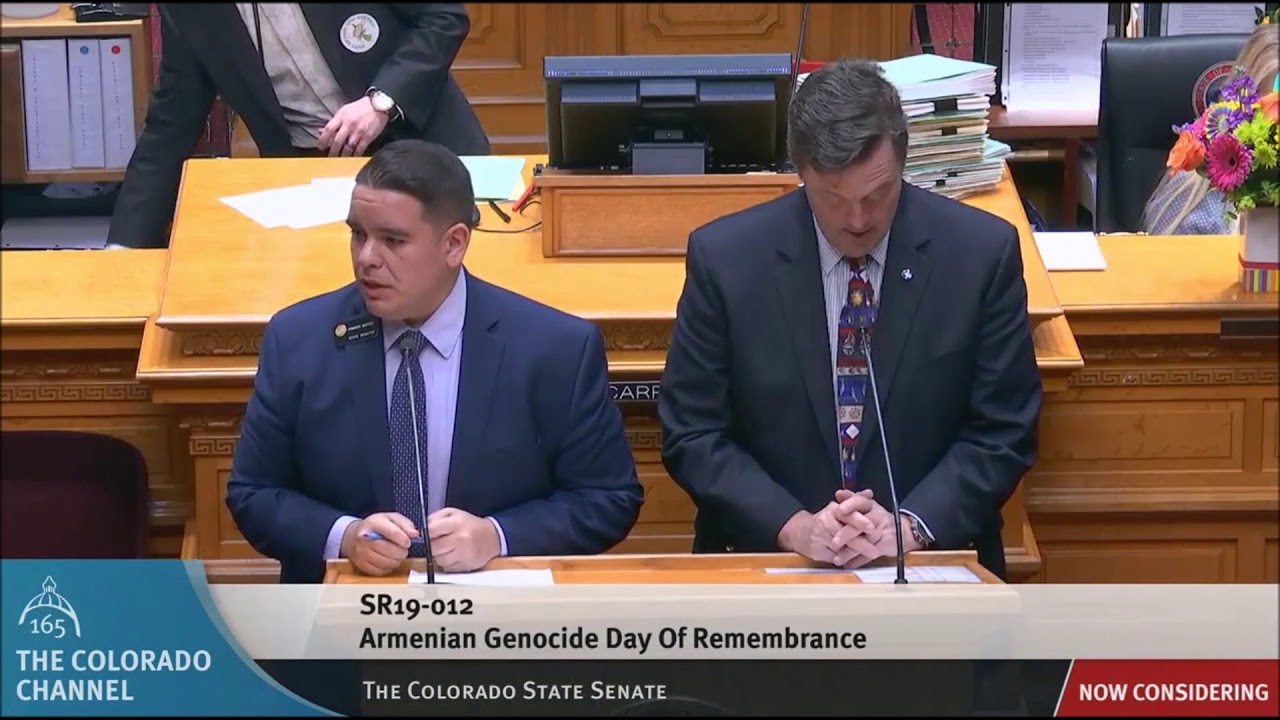 09:39 • 25.04.19
Colorado Recognizes Artsakh, Honors Genocide Victims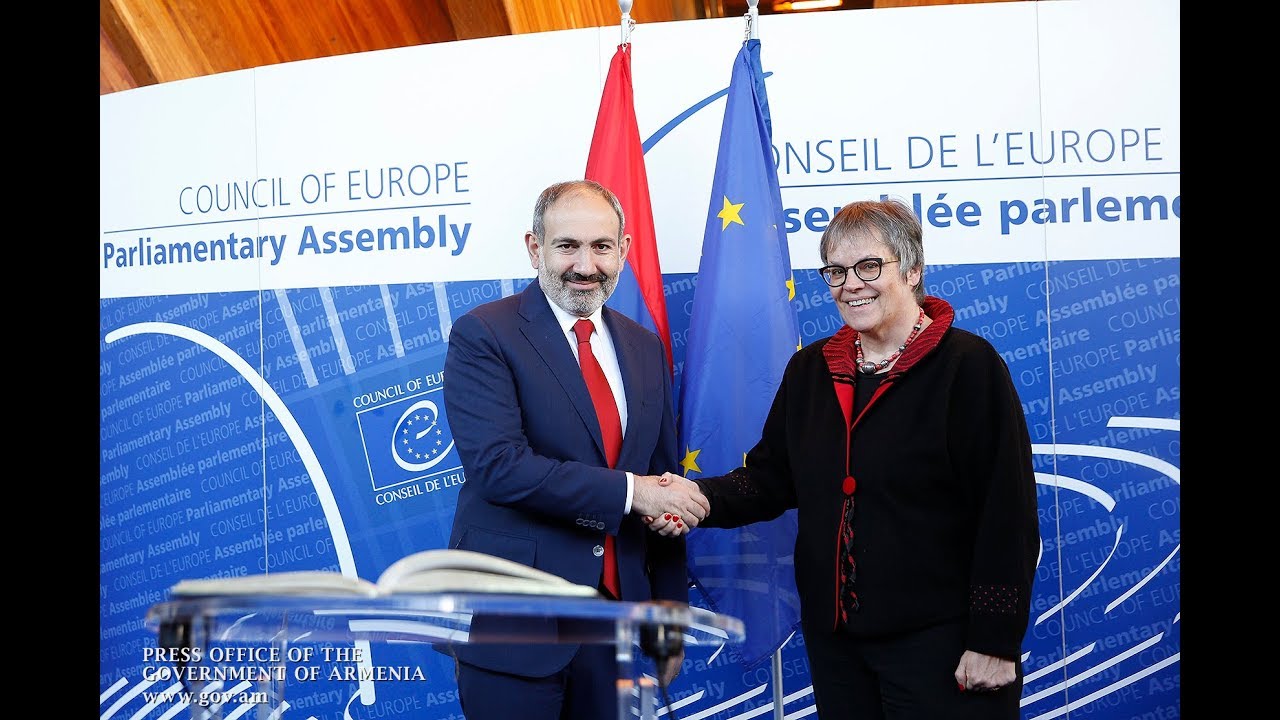 14:58 • 11.04.19
Nikol Pashinyan meets with PACE President Liliane Maury in Strasbourg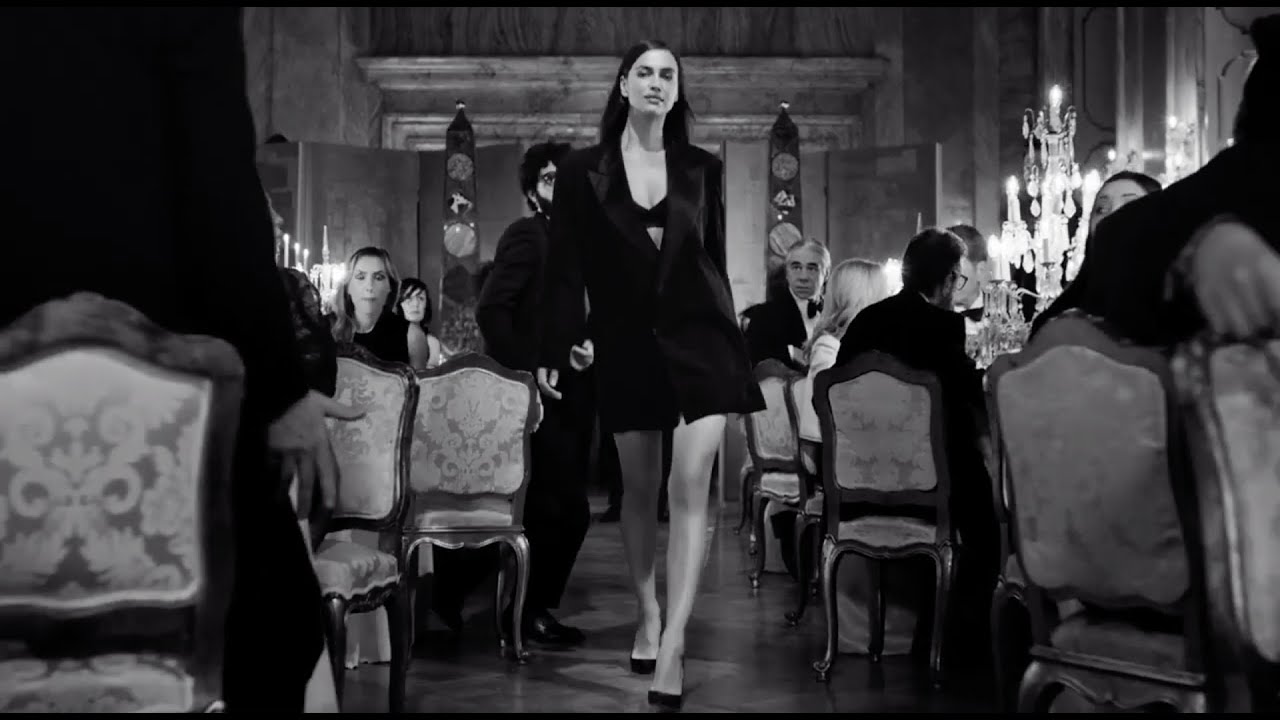 18:32 • 09.04.19
Scandal A Paris: New Jean Paul Gaultier Perfume Ad Features Irina Shayk Walking Under Rhythms of Khachaturian's Waltz
15:58 • 09.04.19
US Ambassador Praises Democratic Changes in Armenia Since April 2018
10:46 • 27.03.19
US Congressman Frank Pallone Calls for Lifting Travel Restrictions on Artsakh
15:01 • 16.03.19
The Voice: Armenian 'Freddie Mercury' Stuns Jury at Youth Singing Contest in Russia
10:20 • 09.03.19
Armenia Will Not Be Authoritarian, Prime Minister Tells Euronews
10:42 • 06.03.19
European Commission President Jan-Claude Juncker Holds Press Conference with Nikol Pashinyhan
18:16 • 05.03.19
EU's Donald Tusk Praises Armenian Prime Ministers Resolve to 'Bring About Democratic Reforms'
15:08 • 05.03.19
Armenian President Hosts Financial Times' Innovation Editor John Thornhill
12:08 • 05.03.19
Armenian Prime Minister Responds to Members of European Parliament's Committee on Foreign Affairs
15:40 • 28.02.19
Nikol Pashinyan Visits Mosque, Ali Qapu Palace in Isfahan
12:06 • 28.02.19
Iranian-Armenians Give Warm Welcome to Armenian Prime Minister
09:33 • 21.02.19
Unpacked 2019: Samsung Reveals Second Generation Galaxy Buds
12:34 • 20.02.19
Egypt President Takes 'First Step' in Recognizing Armenian Genocide
11:51 • 18.02.19
Armenian President Conducts Brief Talks with Joe Biden in Munich
10:56 • 16.02.19
President Armen Sarkissian's Speech at University of Heidelberg
11:12 • 02.02.19
Prime Minister Nikol Pashinyan's Speech at Konrad Adenauer Foundation
10:11 • 02.02.19
German Chancellor Merkel Welcomes Armenian Premier at Federal Residence in Berlin
14:21 • 01.02.19
Galaxy F: Samsung Foldable Phone Official Video Leaked
17:43 • 31.01.19
Armenian Prime Minister's Speech at Technical University of Cologne
16:29 • 31.01.19
LA Police Release Footage of Armenian School Hate Crime
10:02 • 30.01.19
EU Commissioner for Human Rights Issues Report in Armenia
09:37 • 30.01.19
We are Looking Forward to Closer Cooperation with Our EU Partners - Armenian President to Commissioner Johannes Hahn
17:46 • 24.01.19
It's Time for Armenia to 'Transform Political Revolution to Economic One', Pashinyan tells Euronews
09:57 • 24.01.19
Armenia to Create New Economic Model to Promote Micro-Businesses' Development, Pashinyan says in Davos
09:13 • 23.01.19
Pashinyan, Aliyev Discuss Situation over Karabakh in Davos
09:48 • 22.01.19
Armenian Prime Minister Nikol Pashinyan Meets with Swiss Businessmen in Zurich
10:02 • 17.01.19
Armenian President Delivers Keynote Speech at Abu Dhabi Sustainability Summit
09:33 • 27.12.18
Firefighters Revisit Scene of Armenia's Earthquake in 1988
10:20 • 24.12.18
Armenian-Style Revolution Implies Also Generational Change in Thinking, President Tells Indian TV Channel
16:57 • 12.12.18
Pashinyan will Face Real Challenges Amid Economic Transformations in Armenia– Ruben Vardanyan's interview with DW
11:25 • 06.12.18
Lynne Tracy: We Acknowledge Historical Facts but Support President's Policies on 1915 Events
16:15 • 23.11.18
Women and Youth are Stakeholders in Building Security - Zohrab Mnatsakanyan's Speech at World Forum for Democracy
exclusive