US to meet 7,000-strong caravan with barbed wires at Tijuana border
14:25 • 14.11.18
The U.S. government has begun 'hardening' the border crossing from Tijuana, Mexico, to prepare for the arrival of a migrant caravan trekking inexorably toward the border.

Hardening operations began on Tuesday at the San Ysidro port of entry in California, where a spear-tip group of 400 migrants from the first caravan arrived the same day, the Daily Mail reports.

Citing family ties and more generous benefits in California, the main caravan tacked westward after departing Mexico City, opting to add several hundred miles to their trek rather than attempt a crossing into Texas. The main body of some 7,000 is now in Jalisco state, about 1,300 miles from Tijuana.

The US responded by rushing troops to California, closing four lanes at the busy San Ysidro and Otay Mesa ports of entry in San Diego to lay barbed wire.

Customs and Border Protection said the closures were needed 'to install and pre-position port hardening infrastructure equipment in preparation for the migrant caravan and the potential safety and security risk that it could cause.'

The temporary lane closures still leaves a substantial path for the tens of thousands of people who cross the border daily: Twenty-three lanes remain open at San Ysidro and 12 at Otay Mesa.

Some 400 migrants who broke away from the main caravan in Mexico City arrived in the border city of Tijuana on Tuesday by bus, according to a witness. Larger groups are expected to arrive in the coming days, human rights organizations said.

The first caravan migrants to arrive at the border were undeterred by the US military presence.

"I prefer to be in detention in the United States than to return to my country, where I know they are going to kill me for being different,' said Nelvin Mejía, a transgender woman who arrived in Tijuana on Monday with a group of about 70 people seeking asylum. "Last month, they killed my partner, and I do not want to end up like that."

US Defense Secretary Jim Mattis said he would travel to the border area on Wednesday, his first visit since the military announced that over 7,000 U.S. troops would go to the area as the caravan of mostly Hondurans has made its way through Mexico.

"CBP has been and will continue to prepare for the potential arrival of thousands of people migrating in a caravan heading towards the border of the United States,' Pete Flores, the agency's director of field operations in San Diego, said in a statement, citing a 'potential safety and security risk."

CBP has been and will continue to prepare for the potential arrival of thousands of people migrating in a caravan heading towards the border of the United States,' Pete Flores, the agency's director of field operations in San Diego, said in a statement, citing a 'potential safety and security risk.'

The caravans became a campaign issue in midterm elections and President Donald Trump has ordered the deployment of over 5,000 military troops to the border to help fend off the migrants.
To the thousands of Central American migrants in the main caravan now making their way toward Mexico's Pacific coast state of Nayarit, the prospect of meeting a hostile reception at the border is nothing new.

After a month on the road, through three countries, migrants like Maribel, 22, from La Ceiba, Honduras, are used to tough conditions. Maribel, who did not want her last name used for fear of reprisals in Honduras, pushed a baby carriage with her one-year-old daughter while her husband pushed another with their 3-year-old son along a highway leading from Guadalajara to the Nayarit capital of Tepic.

"We are well aware of everything Trump has been saying," said Maribel. "Let them close whatever they want to close, but we are going to get through anyway."

The thousands of Central American migrants left shelters in Guadalajara early Tuesday and were taken by bus to a highway tollbooth to wait for rides to their next destination.

They thought other buses would be waiting for them to take them through hurricane-ravaged Nayarit to the neighboring state of Sinaloa, further north. But no other buses showed up and few trucks passed to pick them up, leaving many to walk.

Most appeared intent on taking the Pacific coast route northward to the border city of Tijuana, which was still about 1,350 miles away. The migrants have come about 1,500 miles since they started out in Honduras around October 13.

While they previously suffered from the heat on their journey through Honduras, Guatemala and southern Mexico, they now trek along highways wrapped in blankets to fend off the morning chill.
While the caravan previously averaged only about 30 miles a day, the migrants are now covering daily distances of 185 miles or more, partly because they are relying on hitchhiking rather than walking.

Migrants have hopped aboard different kinds of trucks, regardless of comfort or safety. Some have stacked themselves four levels high on a truck intended for pigs.

On Monday, a few boarded a truck carrying a shipment of coffins, while others squeezed into a truck with narrow cages used for transporting chickens.

Many, especially men, travel on open platform trailers used to transport steel and cars or get in the freight containers of 18-wheelers and ride with one of the back doors open to provide air flow.

Last month, a Honduran man in the caravan died when he fell from a platform truck in the Mexican state of Chiapas.

A smaller, second caravan began arriving in Mexico City on Monday. By Tuesday, over 1,000 migrants had set up camp at the same Mexico City sports complex the larger caravan left Saturday. A third caravan was heading toward the capital.

Many say they are fleeing rampant poverty, gang violence and political instability primarily in the Central American countries of Honduras, Guatemala, El Salvador and Nicaragua.

Mexico has offered refuge, asylum or work visas, and its government said Monday that 2,697 temporary visas had been issued to individuals and families to cover them during the 45-day application process for more permanent status.

Some 533 migrants had requested a voluntary return to their countries, the government reported.
Videos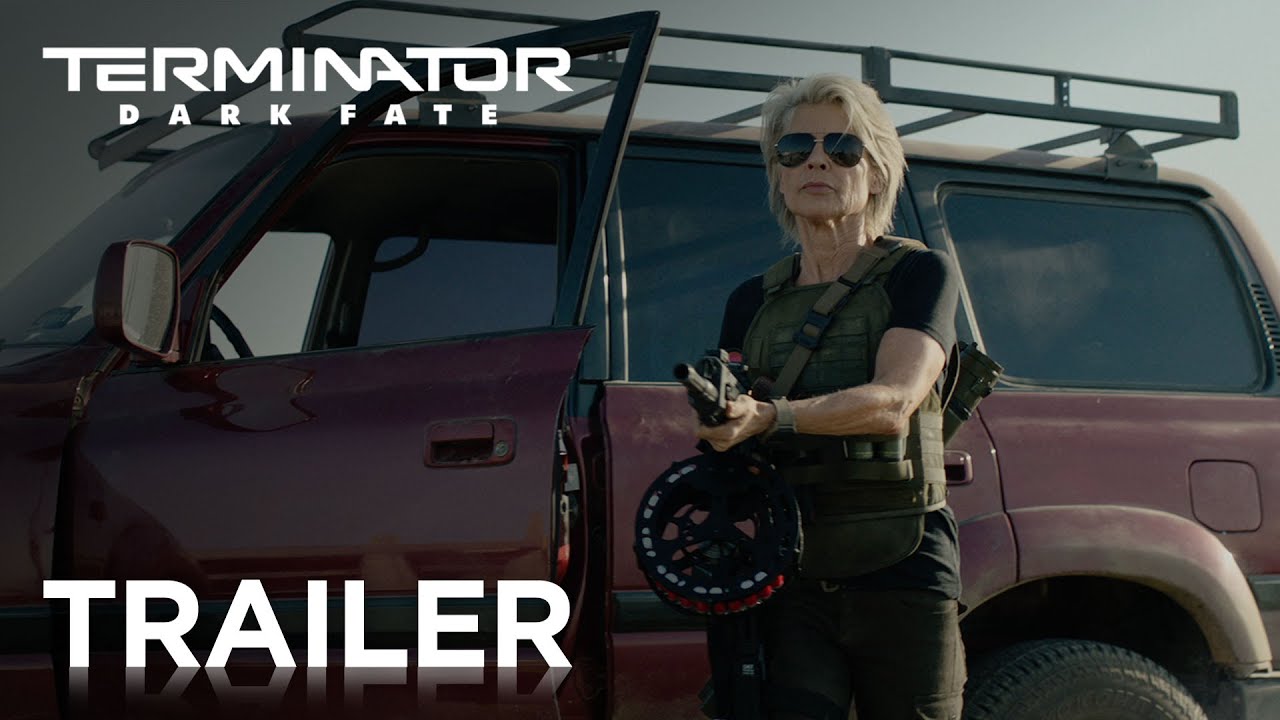 14:28 • 24.05.19
Terminator Dark Fate Official Trailer #1 Released
09:09 • 14.05.19
Nikol Pashinyan Attends Dinner Dedicated to 10th Anniversary of Eastern Partnership Program
13:49 • 10.05.19
Armenian Prime Minister Heads to Work Riding Bicycle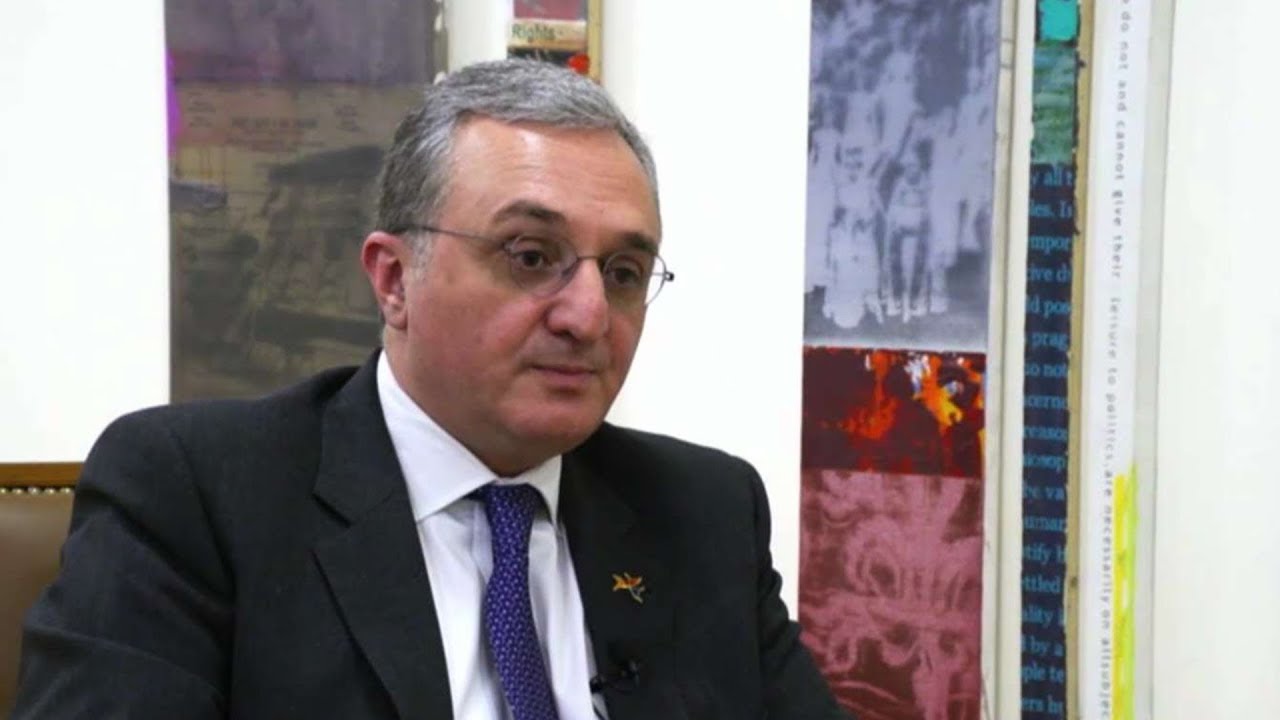 11:06 • 04.05.19
What is Arms Trade for Israel is a Weapon of Death for Our People, Foreign Minister Tells Israeli TV Channel
13:38 • 30.04.19
Armenian Prime Minister Greets EAEU Representatives for Official Meeting in Yerevan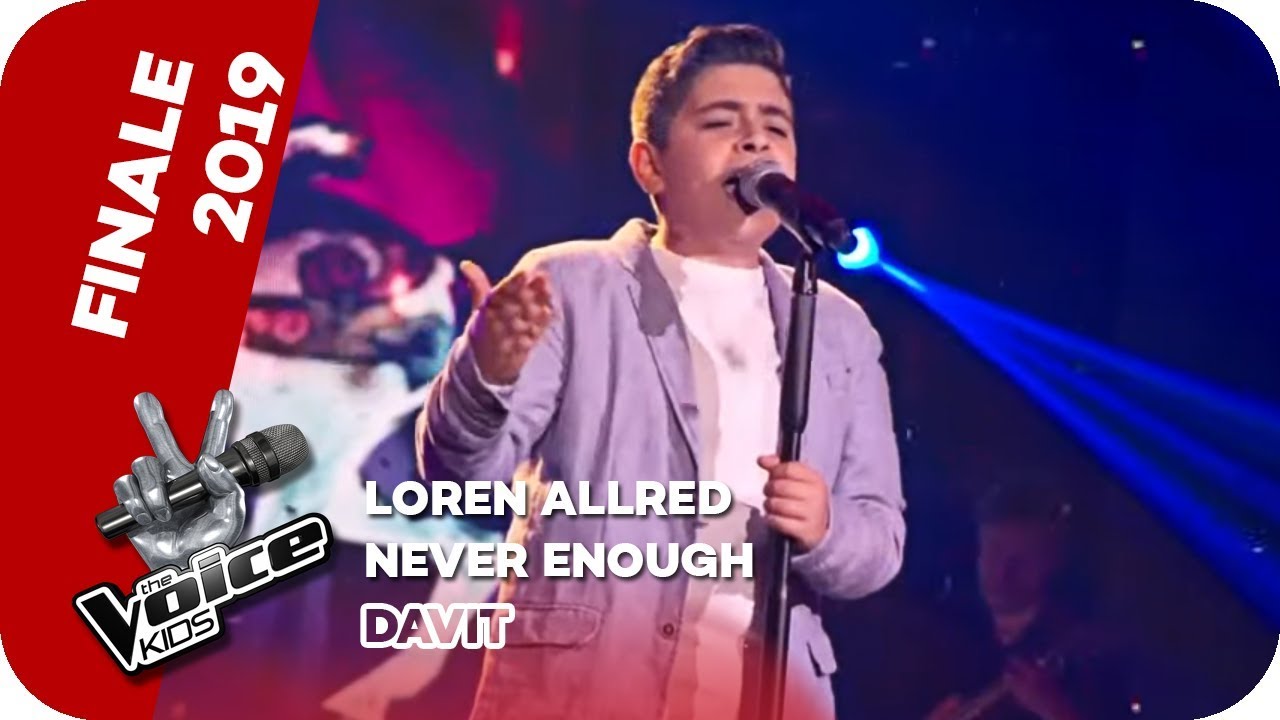 14:30 • 26.04.19
The Voice Kids 2019: Young Armenian Participant Leaves Jury Stunned in Germany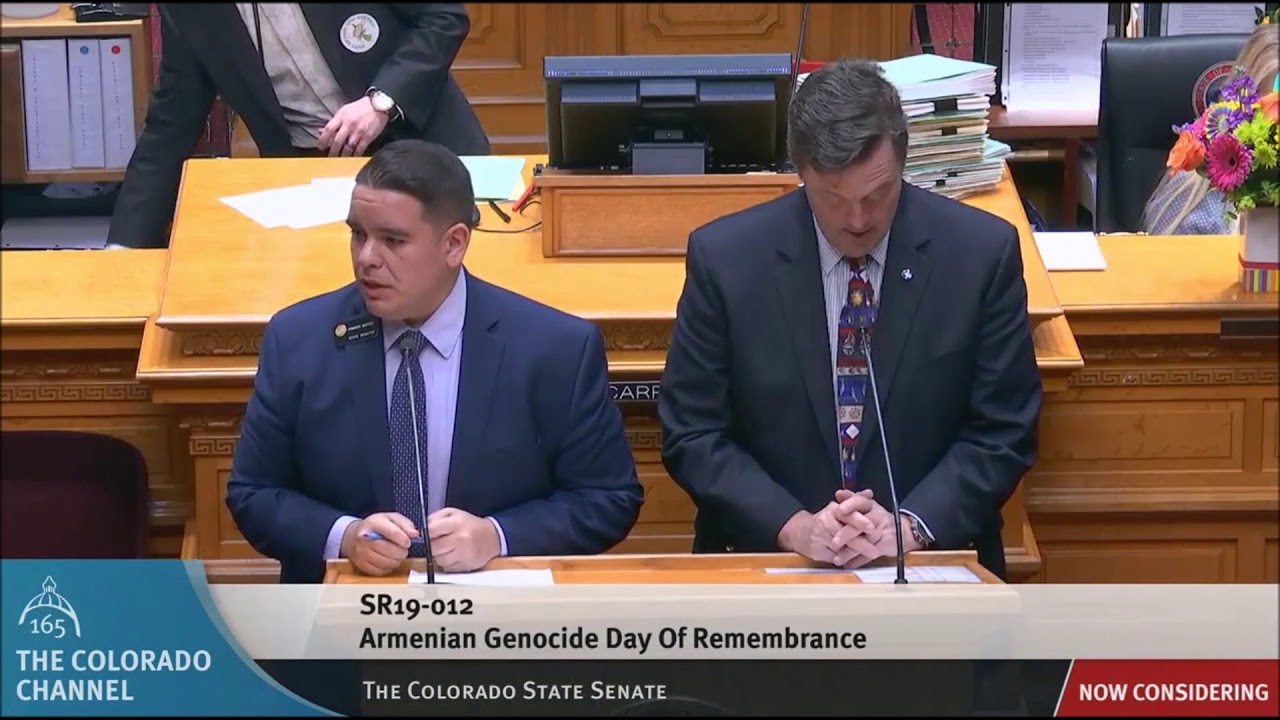 09:39 • 25.04.19
Colorado Recognizes Artsakh, Honors Genocide Victims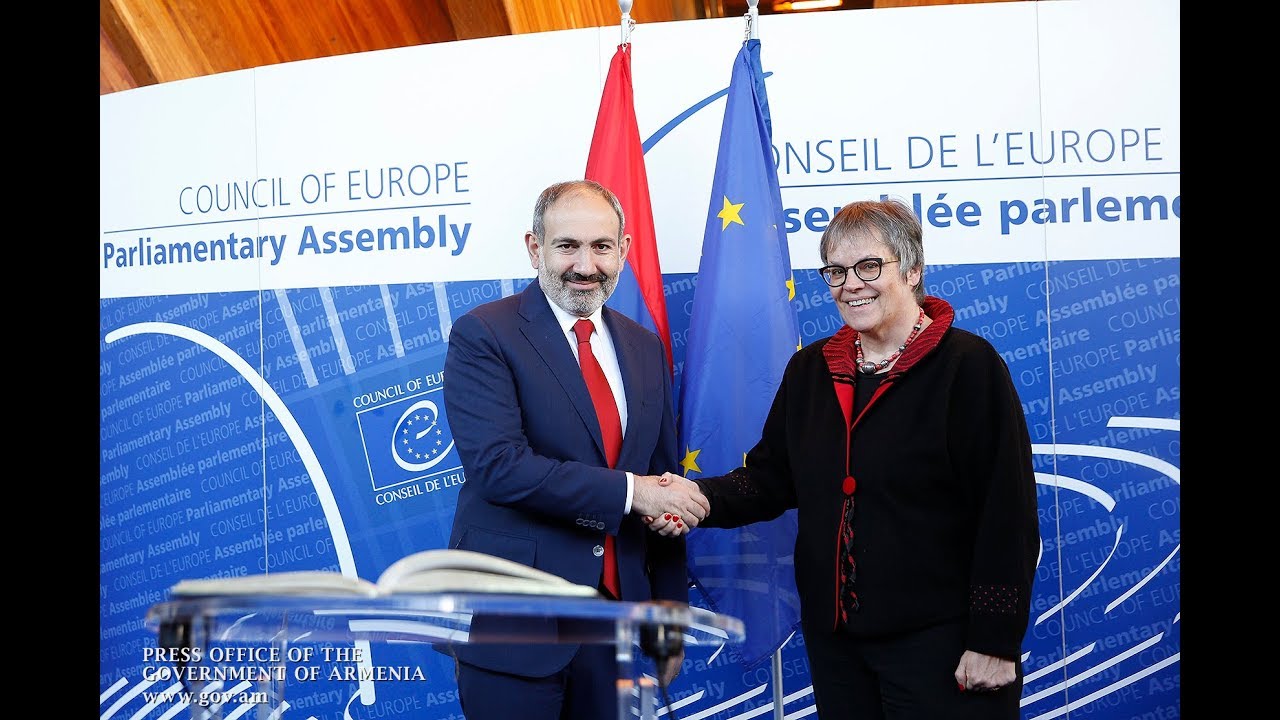 14:58 • 11.04.19
Nikol Pashinyan meets with PACE President Liliane Maury in Strasbourg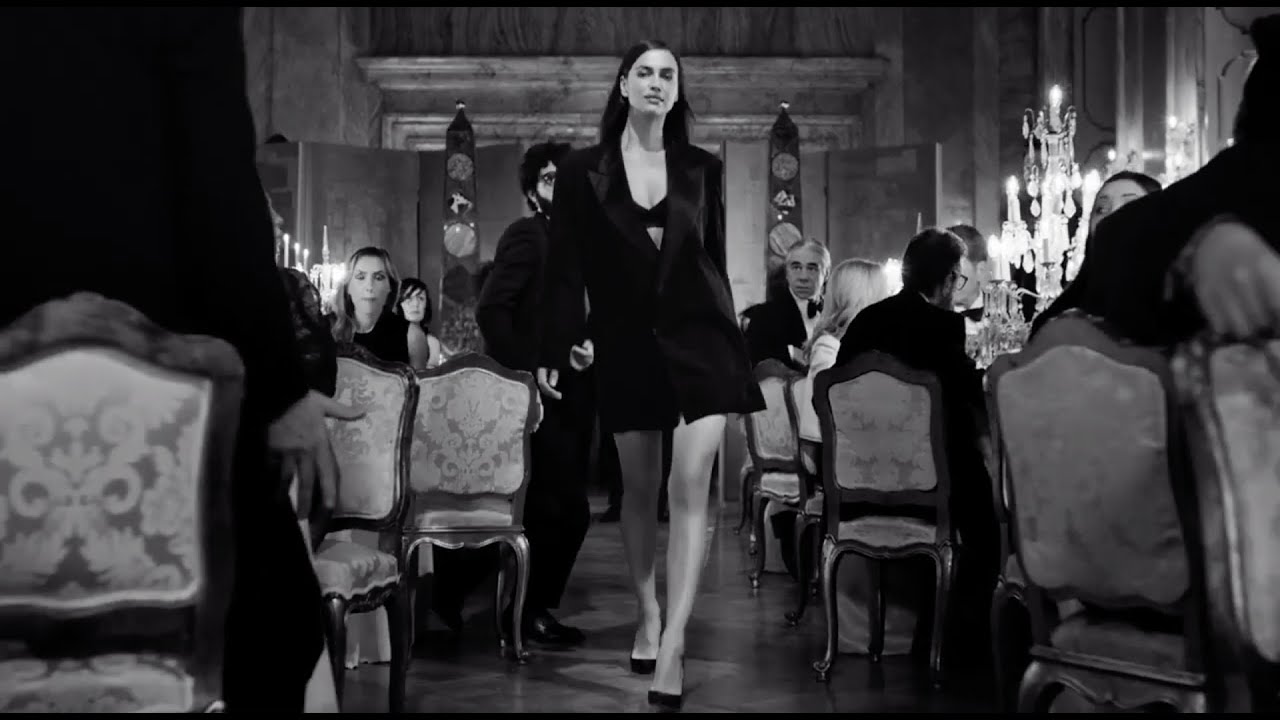 18:32 • 09.04.19
Scandal A Paris: New Jean Paul Gaultier Perfume Ad Features Irina Shayk Walking Under Rhythms of Khachaturian's Waltz
15:58 • 09.04.19
US Ambassador Praises Democratic Changes in Armenia Since April 2018
10:46 • 27.03.19
US Congressman Frank Pallone Calls for Lifting Travel Restrictions on Artsakh
15:01 • 16.03.19
The Voice: Armenian 'Freddie Mercury' Stuns Jury at Youth Singing Contest in Russia
10:20 • 09.03.19
Armenia Will Not Be Authoritarian, Prime Minister Tells Euronews
10:42 • 06.03.19
European Commission President Jan-Claude Juncker Holds Press Conference with Nikol Pashinyhan
18:16 • 05.03.19
EU's Donald Tusk Praises Armenian Prime Ministers Resolve to 'Bring About Democratic Reforms'
15:08 • 05.03.19
Armenian President Hosts Financial Times' Innovation Editor John Thornhill
12:08 • 05.03.19
Armenian Prime Minister Responds to Members of European Parliament's Committee on Foreign Affairs
15:40 • 28.02.19
Nikol Pashinyan Visits Mosque, Ali Qapu Palace in Isfahan
12:06 • 28.02.19
Iranian-Armenians Give Warm Welcome to Armenian Prime Minister
09:33 • 21.02.19
Unpacked 2019: Samsung Reveals Second Generation Galaxy Buds
12:34 • 20.02.19
Egypt President Takes 'First Step' in Recognizing Armenian Genocide
11:51 • 18.02.19
Armenian President Conducts Brief Talks with Joe Biden in Munich
10:56 • 16.02.19
President Armen Sarkissian's Speech at University of Heidelberg
11:12 • 02.02.19
Prime Minister Nikol Pashinyan's Speech at Konrad Adenauer Foundation
10:11 • 02.02.19
German Chancellor Merkel Welcomes Armenian Premier at Federal Residence in Berlin
14:21 • 01.02.19
Galaxy F: Samsung Foldable Phone Official Video Leaked
17:43 • 31.01.19
Armenian Prime Minister's Speech at Technical University of Cologne
16:29 • 31.01.19
LA Police Release Footage of Armenian School Hate Crime
10:02 • 30.01.19
EU Commissioner for Human Rights Issues Report in Armenia
09:37 • 30.01.19
We are Looking Forward to Closer Cooperation with Our EU Partners - Armenian President to Commissioner Johannes Hahn
17:46 • 24.01.19
It's Time for Armenia to 'Transform Political Revolution to Economic One', Pashinyan tells Euronews
09:57 • 24.01.19
Armenia to Create New Economic Model to Promote Micro-Businesses' Development, Pashinyan says in Davos
09:13 • 23.01.19
Pashinyan, Aliyev Discuss Situation over Karabakh in Davos
09:48 • 22.01.19
Armenian Prime Minister Nikol Pashinyan Meets with Swiss Businessmen in Zurich
10:02 • 17.01.19
Armenian President Delivers Keynote Speech at Abu Dhabi Sustainability Summit
09:33 • 27.12.18
Firefighters Revisit Scene of Armenia's Earthquake in 1988
10:20 • 24.12.18
Armenian-Style Revolution Implies Also Generational Change in Thinking, President Tells Indian TV Channel
16:57 • 12.12.18
Pashinyan will Face Real Challenges Amid Economic Transformations in Armenia– Ruben Vardanyan's interview with DW
11:25 • 06.12.18
Lynne Tracy: We Acknowledge Historical Facts but Support President's Policies on 1915 Events
16:15 • 23.11.18
Women and Youth are Stakeholders in Building Security - Zohrab Mnatsakanyan's Speech at World Forum for Democracy
exclusive