Tsunami warning issued for Vanuatu and New Caledonia after 7.6 magnitude earthquake
09:39 • 05.12.18
A tsunami warning has been issued for all of the Pacific island of New Caledonia, after a shallow 7.6-magnitude earthquake struck off the country's coast, prompting warnings that hazardous tsunami waves up to three metres high could reach New Caledonia and Vanuatu.

The earthquake was a shallow 10km (6 miles) deep and occurred about 155km (95 miles) southeast of the Loyalty Islands, which are part of New Caledonia, a French territory, on Wednesday afternoon local time, the Guardian reports.

"Based on the preliminary earthquake parameters, hazardous tsunami waves are possible for coasts located within 1,000km of the earthquake epicenter," warned the Pacific Tsunami Warning Center (PTWC), saying waves could reach between one and three metres high.

Earthquakes are generally more destructive when the epicenter is near the surface.

The New Caledonian high commission issued a tsunami warning for all of New Caledonia, ordering the "immediate evacuation" of people to refuge areas and the "application of safety instructions".

"If you don't have time to prepare your evacuation, get more than 300m away from the coast and/or get to a height of more than 12m," warned the Directorate for Civil Protection and Risk Management of New Caledonia (DSCGR).

The DSCGR warned people not to use their vehicles, to leave their children at school where they would be taken care of by teachers and not to clog the telephone lines.

The PTWC issued tsunami wave warnings for Anatom Island and Esperitu Santo in Vanuatu and Noumea in New Caledonia. They said initial tsunami waves could arrive between 4:42pm UTC and 5:39pm UTC but warned that the actual arrival time of the wave could differ from this and warned that "a tsunami is a series of waves and the time between waves can be five minutes to one hour" and that the initial wave may not be the largest and most dangerous in the series.

Waves reaching 0.3m to 1m above tide level could reach some coasts of Fiji, warned the PTWC and tsunami waves of less than 0.3m could reach many countries across the Pacific and south-east Asia, including Australia.

The PTWC said government agencies should inform coastal populations who are at risk, in line with their procedures and told people located in threatened coastal areas to "stay alert for information".

A spokesman for French mining and metals group Eramet , which operates the Doniambo nickel plant in the main harbour of Noumea, said it had enacted its tsunami alert process.

"The procedure is to ask people who work near the sea to move higher up," he said, adding that he had felt the quake, describing it a strong but not long-lasting shaking.
Videos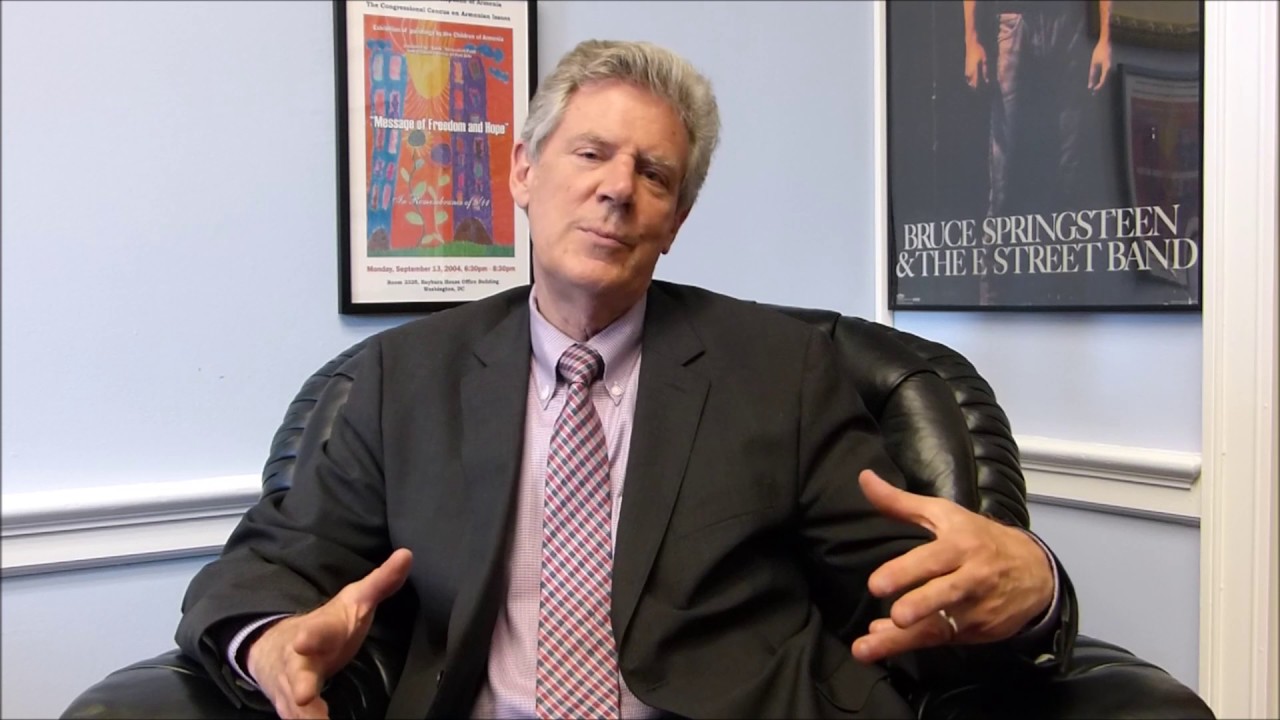 10:09 • 21.06.19
US Representative Frank Pallone Introduces Resolution Praising the US-Armenia 'Strategic Partnership'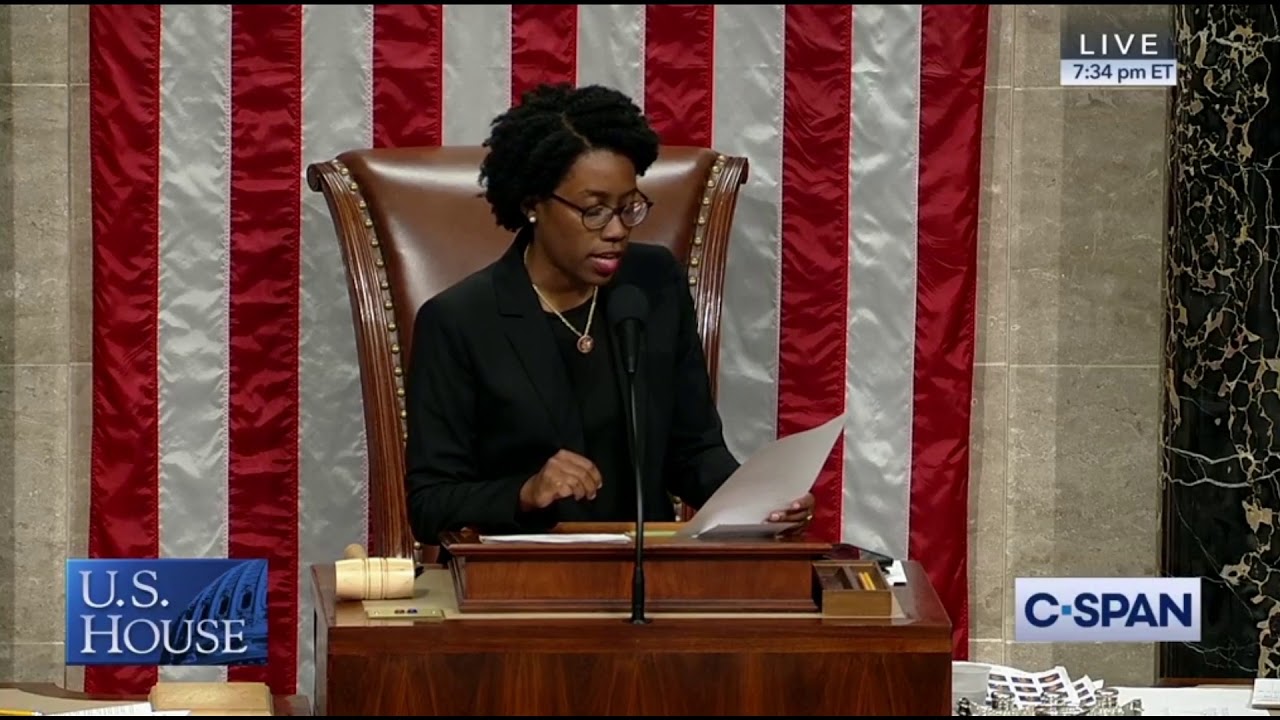 11:03 • 19.06.19
US House Passes Jackie Speier Amendment Appropriating Additional $40 Million for Armenia
09:26 • 14.06.19
Congressional Armenian Caucus Co-Chair Rallies Support for Additional $40 Million Appropriation for Armenia
10:16 • 13.06.19
US Congressman Frank Pallone Calls for Removal of Barriers to US-Artsakh Dialogue
14:15 • 25.05.19
Kim Kardashian makes brief cameo in Paris Hilton music video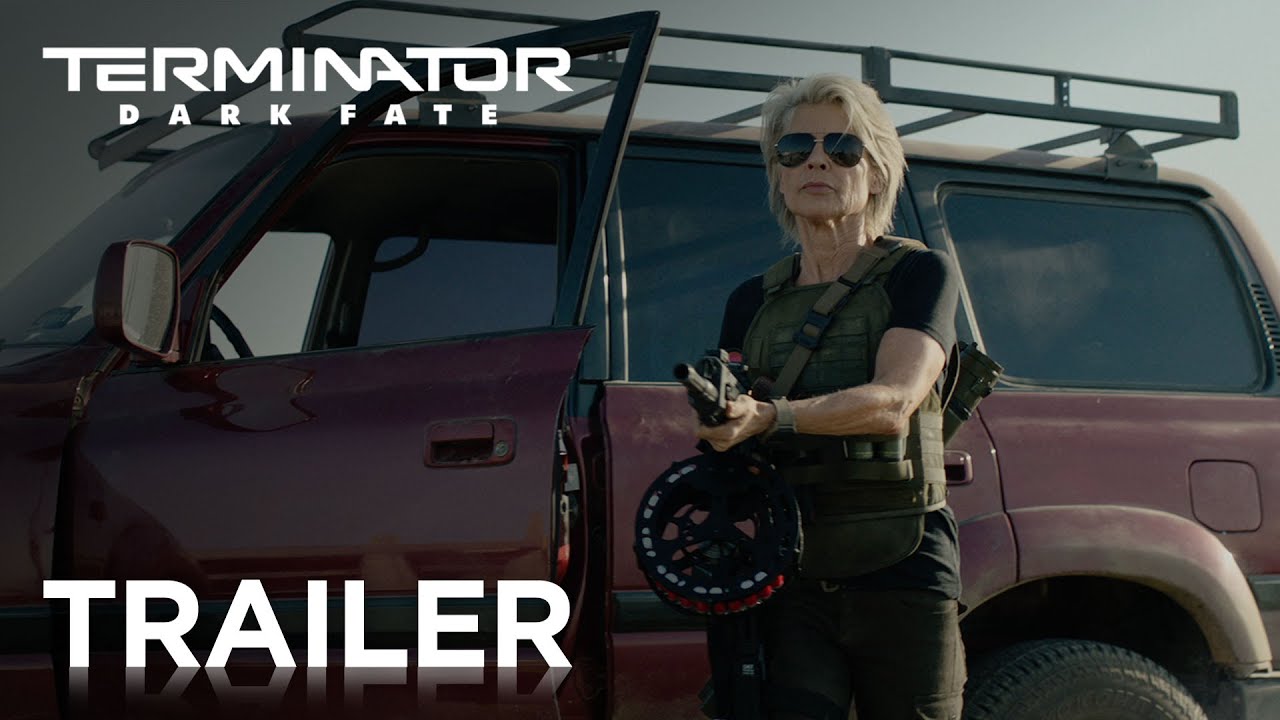 14:28 • 24.05.19
Terminator Dark Fate Official Trailer #1 Released
09:09 • 14.05.19
Nikol Pashinyan Attends Dinner Dedicated to 10th Anniversary of Eastern Partnership Program
13:49 • 10.05.19
Armenian Prime Minister Heads to Work Riding Bicycle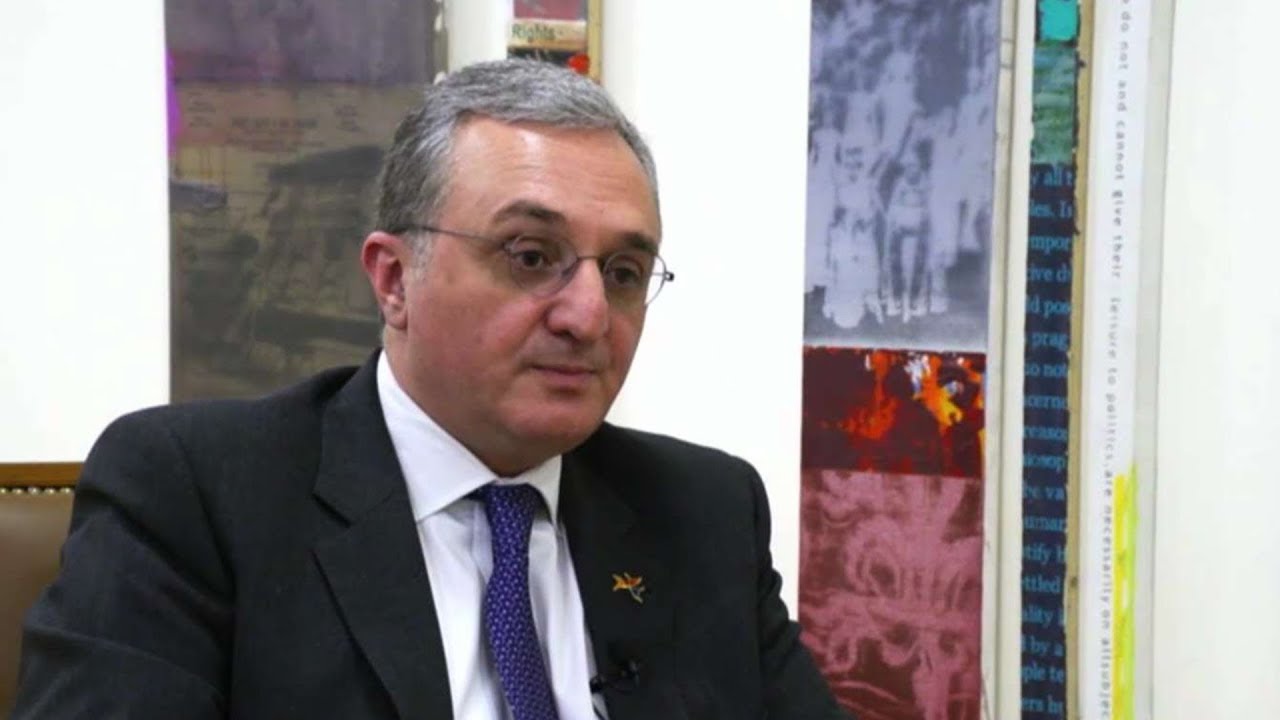 11:06 • 04.05.19
What is Arms Trade for Israel is a Weapon of Death for Our People, Foreign Minister Tells Israeli TV Channel
13:38 • 30.04.19
Armenian Prime Minister Greets EAEU Representatives for Official Meeting in Yerevan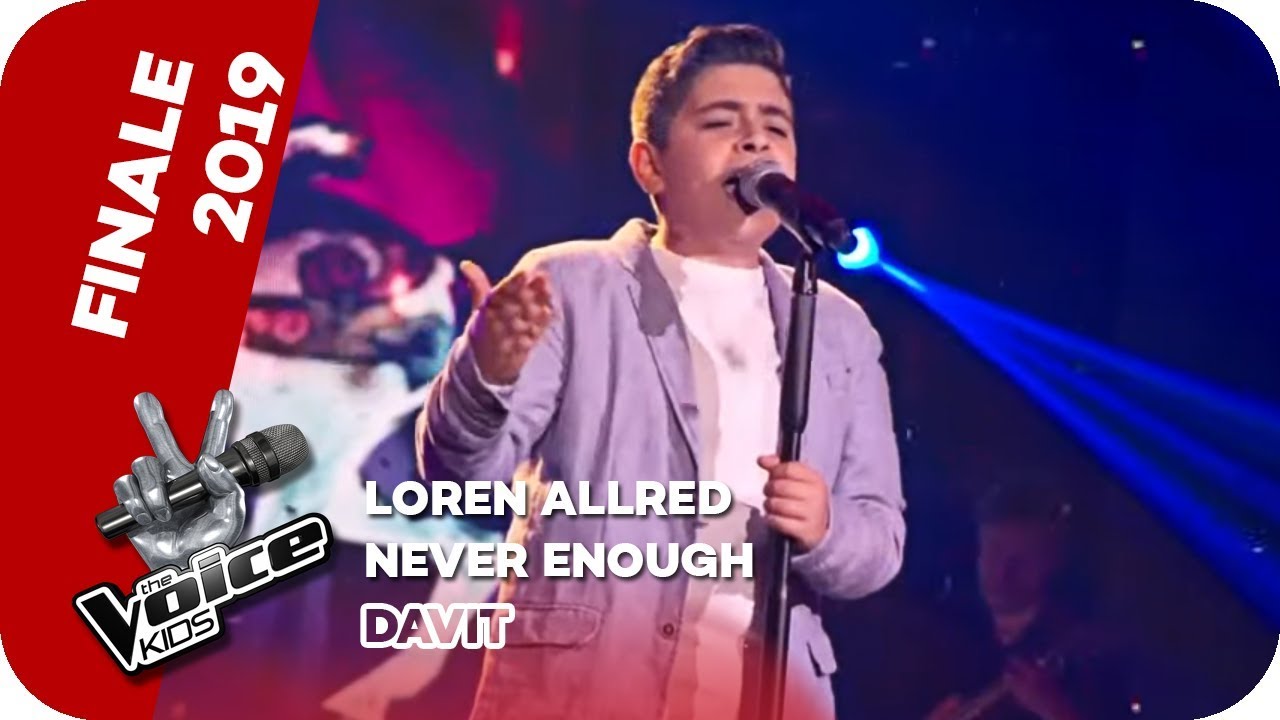 14:30 • 26.04.19
The Voice Kids 2019: Young Armenian Participant Leaves Jury Stunned in Germany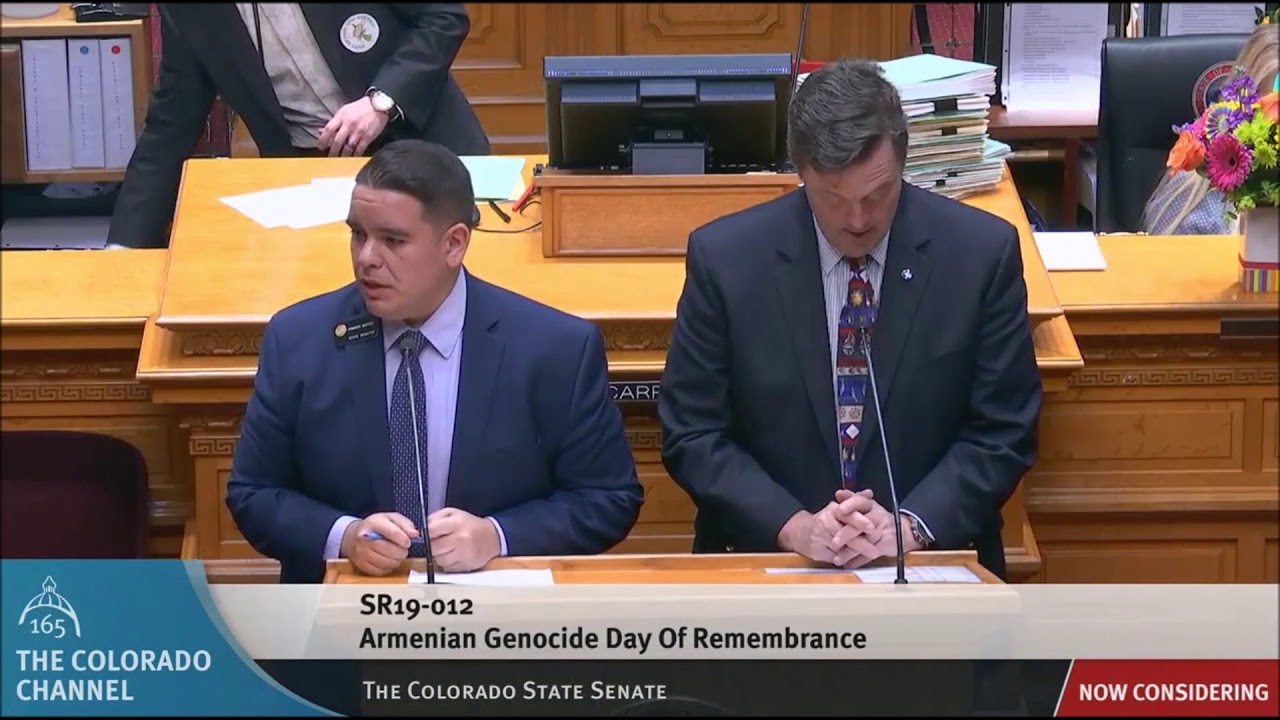 09:39 • 25.04.19
Colorado Recognizes Artsakh, Honors Genocide Victims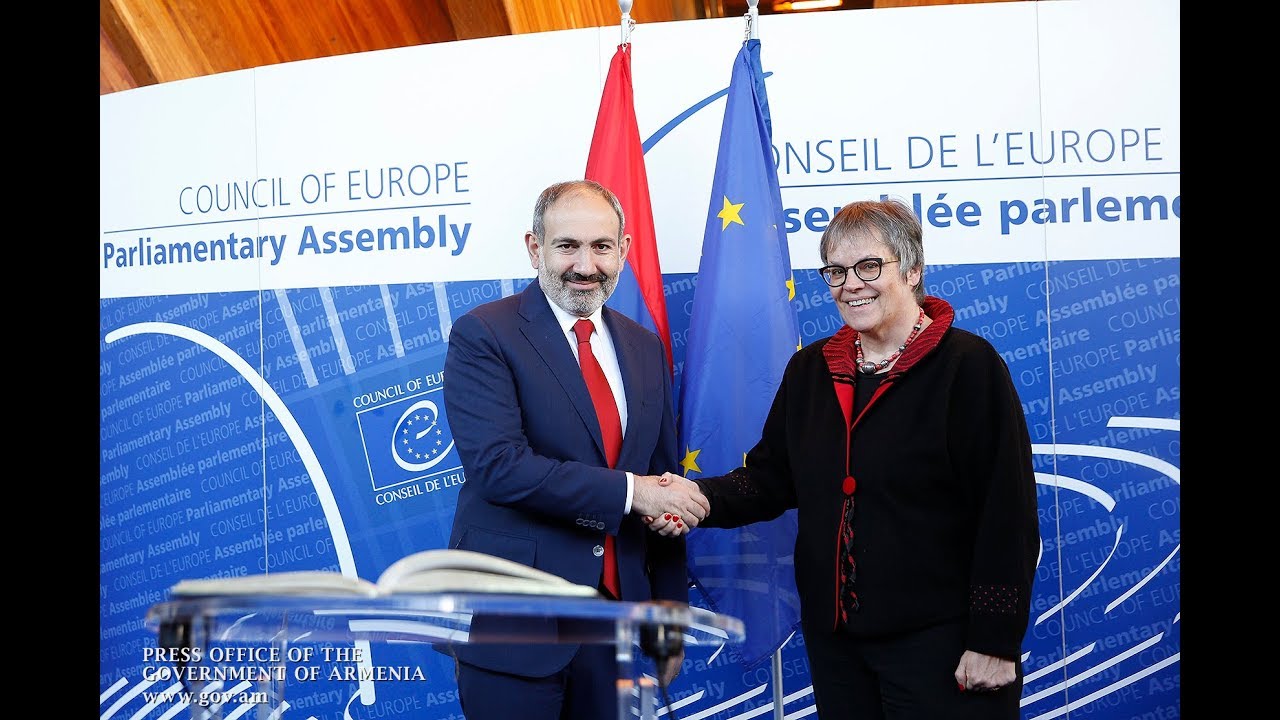 14:58 • 11.04.19
Nikol Pashinyan meets with PACE President Liliane Maury in Strasbourg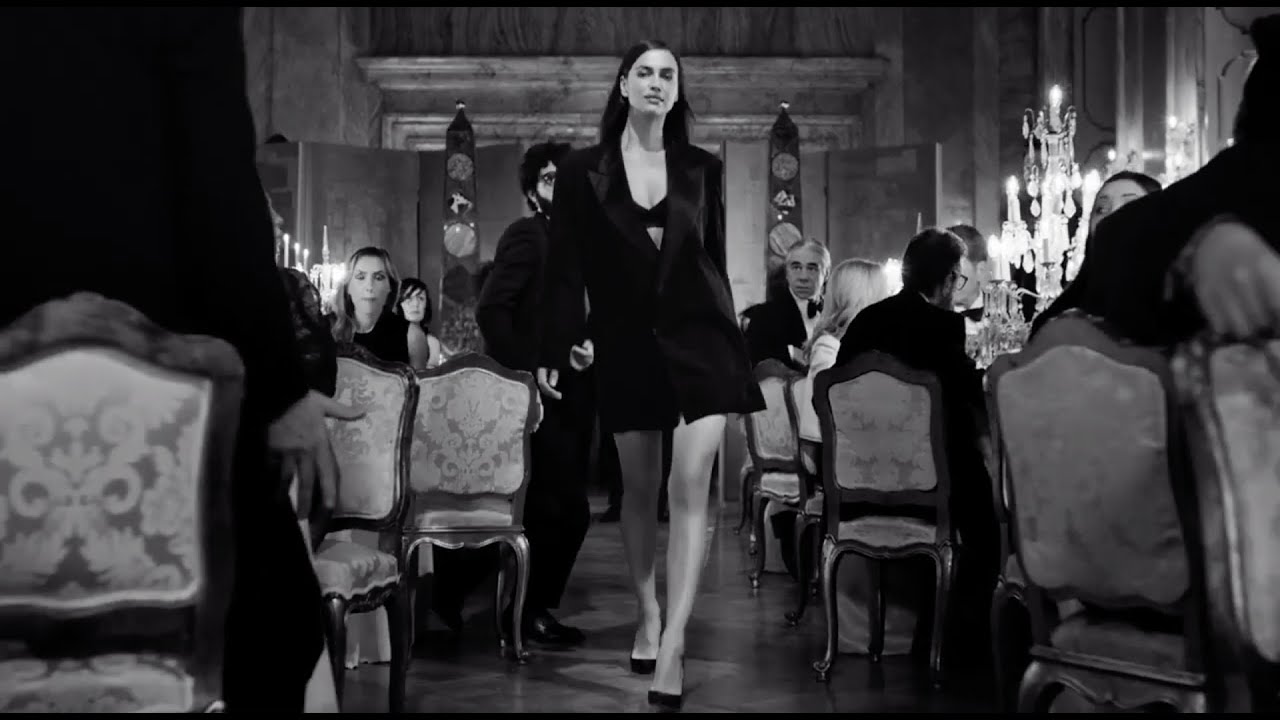 18:32 • 09.04.19
Scandal A Paris: New Jean Paul Gaultier Perfume Ad Features Irina Shayk Walking Under Rhythms of Khachaturian's Waltz
15:58 • 09.04.19
US Ambassador Praises Democratic Changes in Armenia Since April 2018
10:46 • 27.03.19
US Congressman Frank Pallone Calls for Lifting Travel Restrictions on Artsakh
15:01 • 16.03.19
The Voice: Armenian 'Freddie Mercury' Stuns Jury at Youth Singing Contest in Russia
10:20 • 09.03.19
Armenia Will Not Be Authoritarian, Prime Minister Tells Euronews
10:42 • 06.03.19
European Commission President Jan-Claude Juncker Holds Press Conference with Nikol Pashinyhan
18:16 • 05.03.19
EU's Donald Tusk Praises Armenian Prime Ministers Resolve to 'Bring About Democratic Reforms'
15:08 • 05.03.19
Armenian President Hosts Financial Times' Innovation Editor John Thornhill
12:08 • 05.03.19
Armenian Prime Minister Responds to Members of European Parliament's Committee on Foreign Affairs
15:40 • 28.02.19
Nikol Pashinyan Visits Mosque, Ali Qapu Palace in Isfahan
12:06 • 28.02.19
Iranian-Armenians Give Warm Welcome to Armenian Prime Minister
09:33 • 21.02.19
Unpacked 2019: Samsung Reveals Second Generation Galaxy Buds
12:34 • 20.02.19
Egypt President Takes 'First Step' in Recognizing Armenian Genocide
11:51 • 18.02.19
Armenian President Conducts Brief Talks with Joe Biden in Munich
10:56 • 16.02.19
President Armen Sarkissian's Speech at University of Heidelberg
11:12 • 02.02.19
Prime Minister Nikol Pashinyan's Speech at Konrad Adenauer Foundation
10:11 • 02.02.19
German Chancellor Merkel Welcomes Armenian Premier at Federal Residence in Berlin
14:21 • 01.02.19
Galaxy F: Samsung Foldable Phone Official Video Leaked
17:43 • 31.01.19
Armenian Prime Minister's Speech at Technical University of Cologne
16:29 • 31.01.19
LA Police Release Footage of Armenian School Hate Crime
10:02 • 30.01.19
EU Commissioner for Human Rights Issues Report in Armenia
09:37 • 30.01.19
We are Looking Forward to Closer Cooperation with Our EU Partners - Armenian President to Commissioner Johannes Hahn
17:46 • 24.01.19
It's Time for Armenia to 'Transform Political Revolution to Economic One', Pashinyan tells Euronews
09:57 • 24.01.19
Armenia to Create New Economic Model to Promote Micro-Businesses' Development, Pashinyan says in Davos
09:13 • 23.01.19
Pashinyan, Aliyev Discuss Situation over Karabakh in Davos
09:48 • 22.01.19
Armenian Prime Minister Nikol Pashinyan Meets with Swiss Businessmen in Zurich
10:02 • 17.01.19
Armenian President Delivers Keynote Speech at Abu Dhabi Sustainability Summit
exclusive