Mystery of Stonehenge cylinders solved! Stone 'drums' found in a child's grave were used as an ancient tape measure to plan out the building of the great monument
18:08 • 21.12.18
Ancient cylinders which have baffled experts for more than a hundred years since they were discovered were used for measuring, archaeologists have claimed.


The unique 4,000-year-old Folkton drums date from the Neolithic period and were found in a child's grave in 1889.

Since their discovery, the pots covered in intricate carvings have been studied by generations of archaeologists who struggled to find what they were used for.

But experts now claim that they may have been used as a 'standard measurement' used to plan out the stone circles built by our ancestors from the Stone Age, the Daily Mail reports.

Professor Mike Parker Pearson, from University College London, and Professor Andrew Chamberlain, from Manchester University, have calculated the pots' circumference.
After considering the perimeters, they found that by wrapping string around each pot, the results all came roughly to a multiple of 0.322 metres.
Professor Chamberlain claims that this distance is a Stone Age measurement standard, calling it a "long foot".

They say that our ancient ancestors could have used the method to create the concentric circles at Stonehenge, built around 5,000 years ago.

Found by an archaeologist in 130 years ago, the patterned pots were found buried in an infant's grave, dating back to between 2600 and 2000 BC.
Generations of archaeologists have studied the drums and its carvings and motifs to try and understand what they were used for, most presuming they were decorative.
They were unlike any other artefacts found in Britain until the recent discovery of an undecorated chalk 'drum' in a pit in Lavant, Sussex, England.

However, Professors Chamberlain and Pearson claimed they were astonished to find that if you wrap a string around all of the cylinders a number of times they got the measurement of 3.22 metres long.

For the largest cylinder, they found that if you wrap cord around it seven times, the measurement was ten long foot (3.22m).

If you wrap it eight times around the medium-sized one it or ten times around the smallest and it is still ten long foot (3.22m).

The pot found later in Lavant, which was presumably made by a different craftsman, also fitted the relation.

Professor Chamberlain believes that the drums were used as a portable means of defining length, by wrapping string around the cylinders or perhaps by rolling them.
Videos
10:35 • 09.08.19
Armenian Prime Minister Arrives in Kyrgyzstan on Working Visit
09:57 • 02.08.19
USAID Commits to Complete Artsakh De-Mining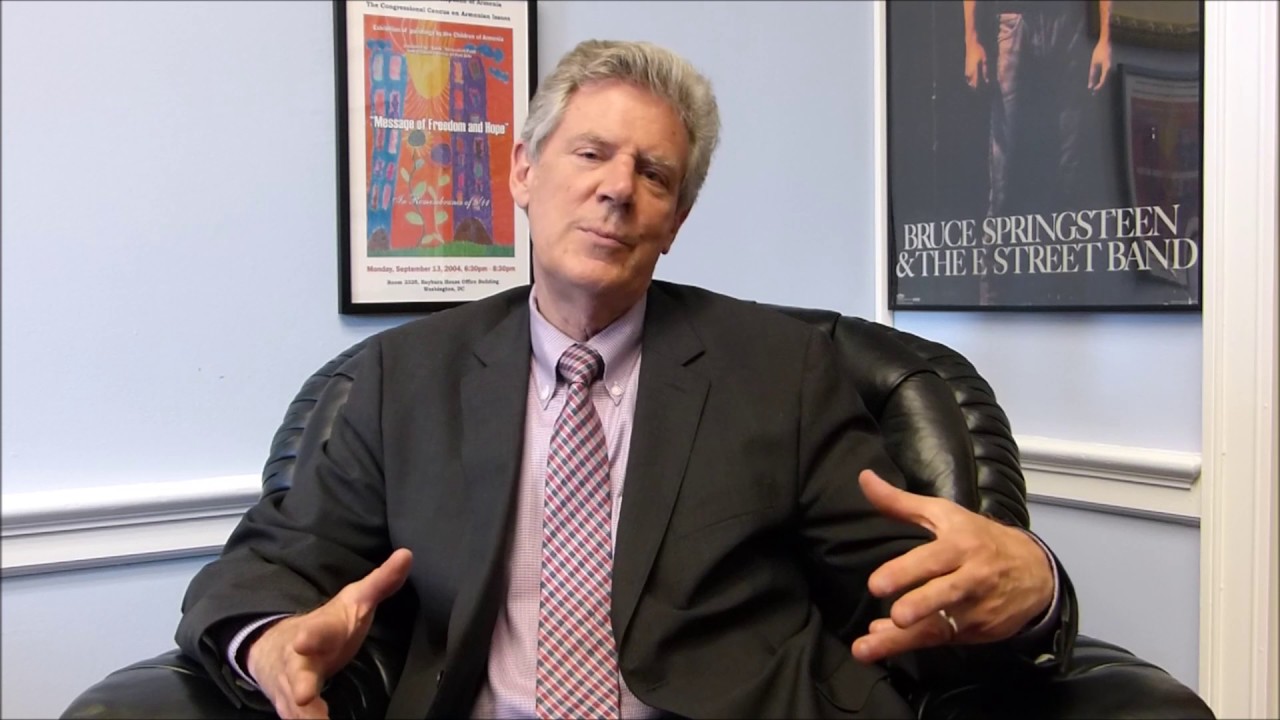 10:09 • 21.06.19
US Representative Frank Pallone Introduces Resolution Praising the US-Armenia 'Strategic Partnership'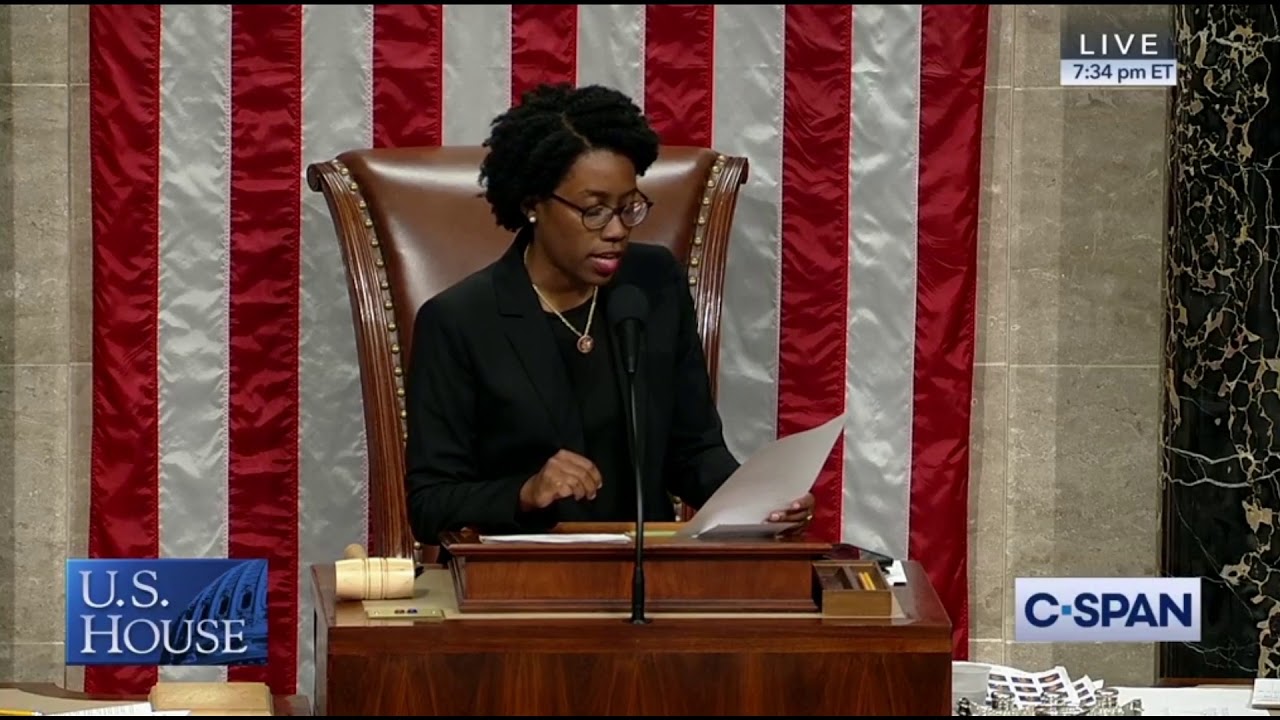 11:03 • 19.06.19
US House Passes Jackie Speier Amendment Appropriating Additional $40 Million for Armenia
09:26 • 14.06.19
Congressional Armenian Caucus Co-Chair Rallies Support for Additional $40 Million Appropriation for Armenia
10:16 • 13.06.19
US Congressman Frank Pallone Calls for Removal of Barriers to US-Artsakh Dialogue
14:15 • 25.05.19
Kim Kardashian makes brief cameo in Paris Hilton music video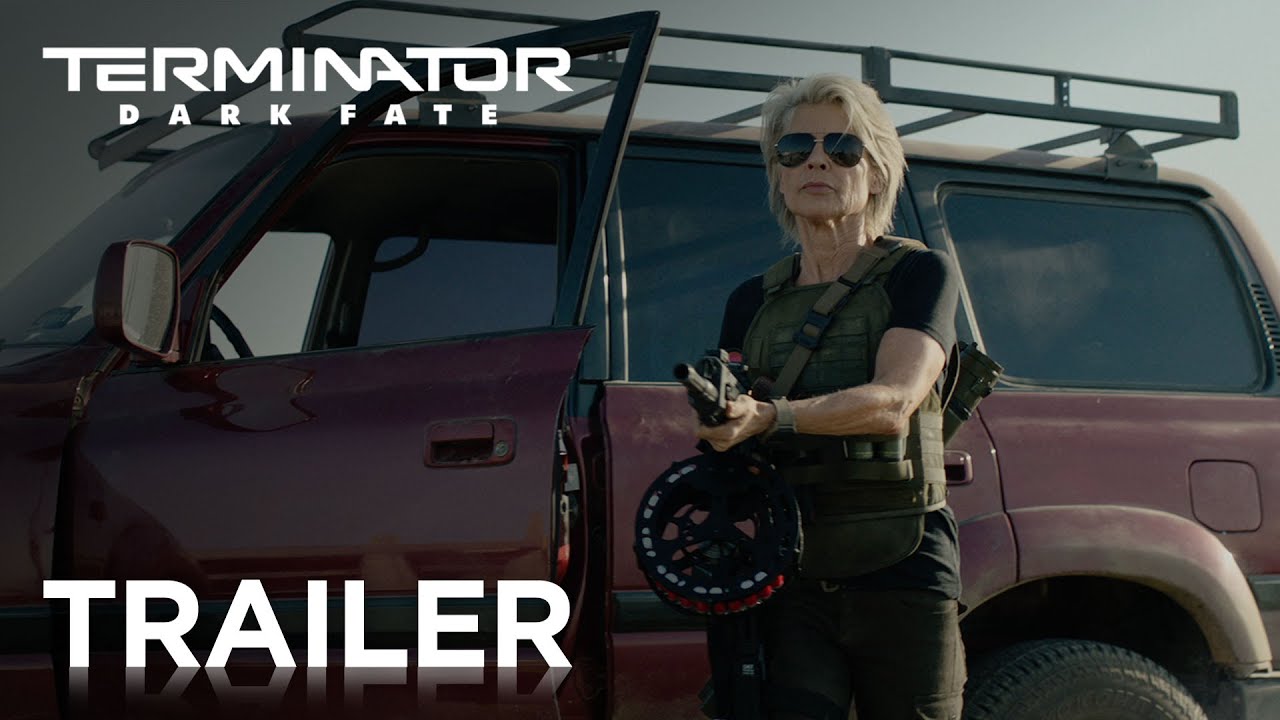 14:28 • 24.05.19
Terminator Dark Fate Official Trailer #1 Released
09:09 • 14.05.19
Nikol Pashinyan Attends Dinner Dedicated to 10th Anniversary of Eastern Partnership Program
13:49 • 10.05.19
Armenian Prime Minister Heads to Work Riding Bicycle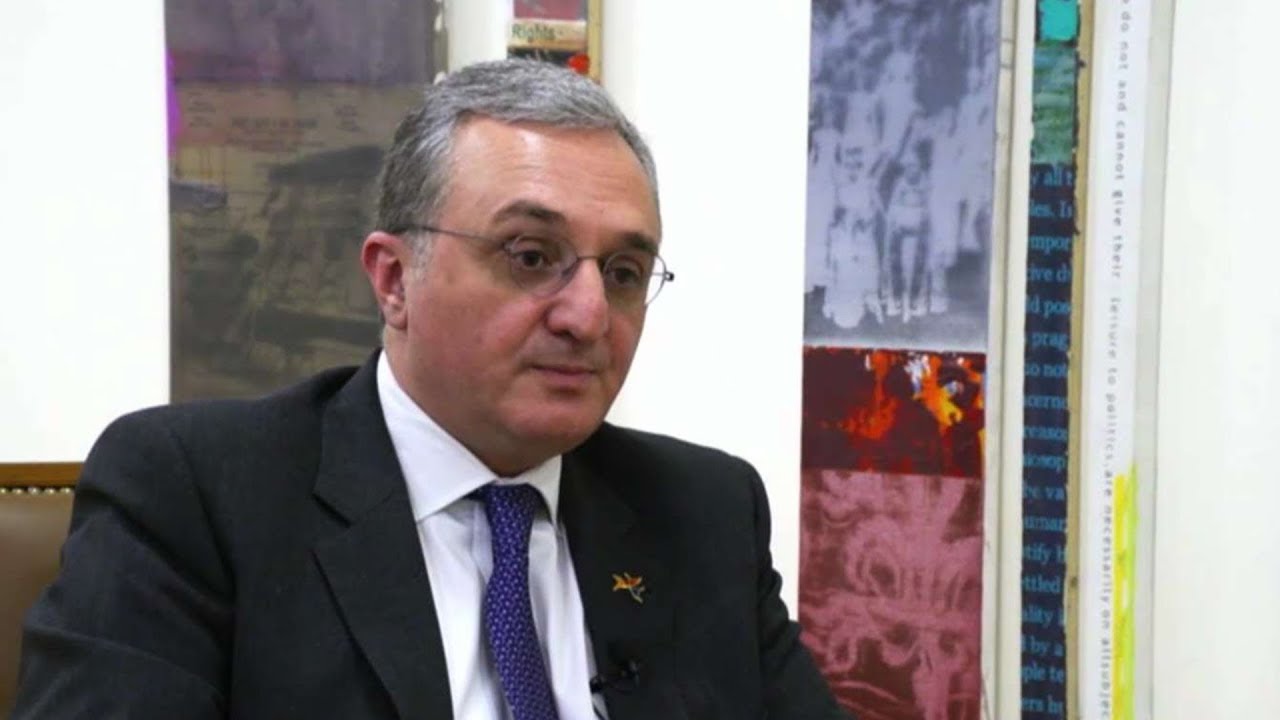 11:06 • 04.05.19
What is Arms Trade for Israel is a Weapon of Death for Our People, Foreign Minister Tells Israeli TV Channel
13:38 • 30.04.19
Armenian Prime Minister Greets EAEU Representatives for Official Meeting in Yerevan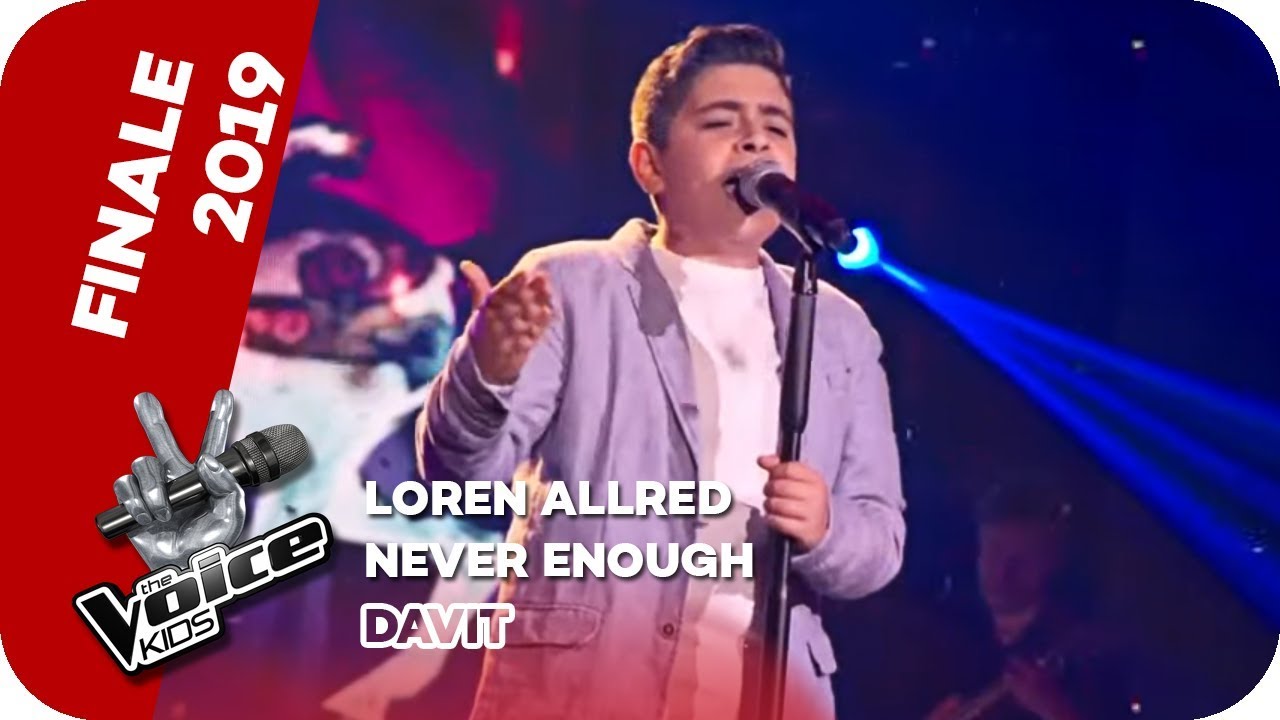 14:30 • 26.04.19
The Voice Kids 2019: Young Armenian Participant Leaves Jury Stunned in Germany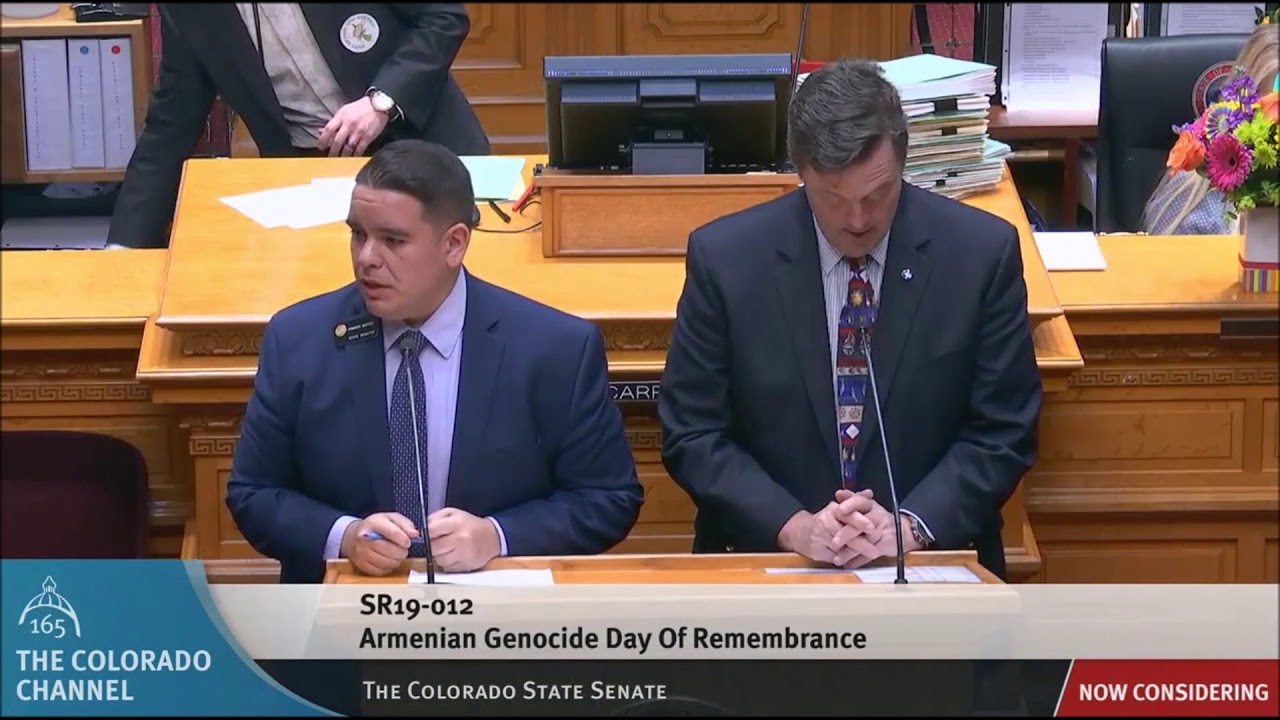 09:39 • 25.04.19
Colorado Recognizes Artsakh, Honors Genocide Victims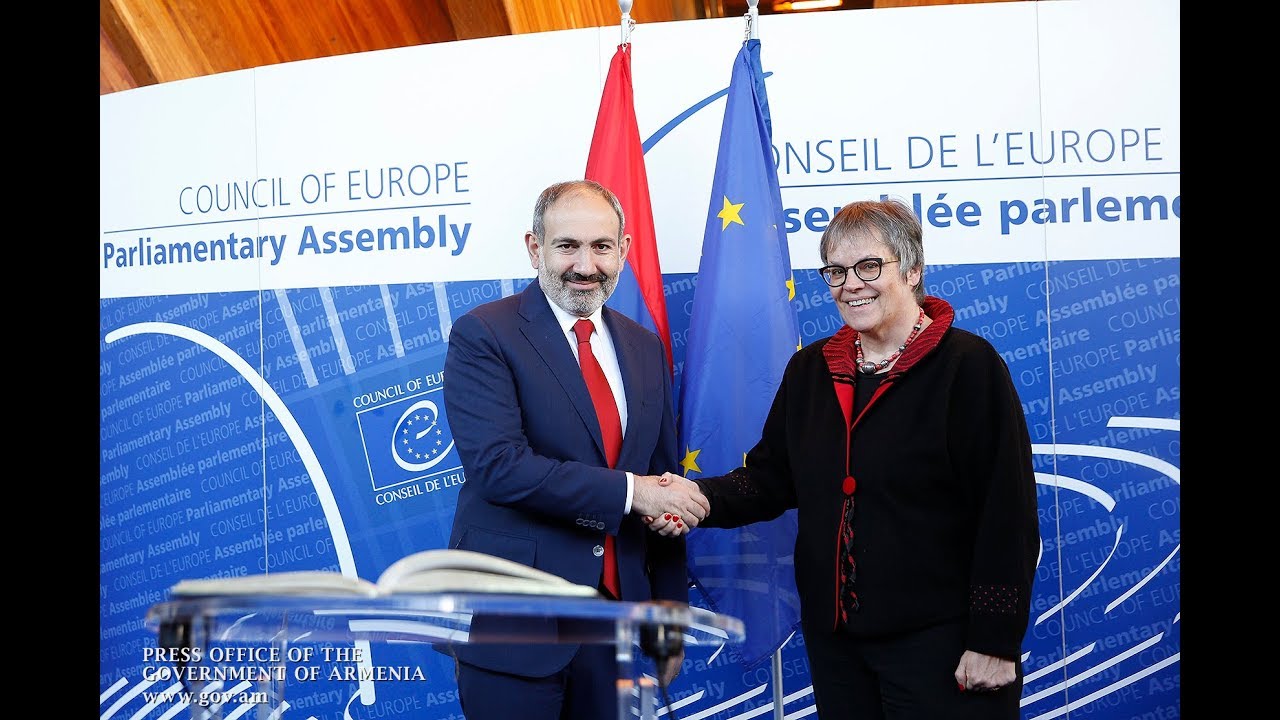 14:58 • 11.04.19
Nikol Pashinyan meets with PACE President Liliane Maury in Strasbourg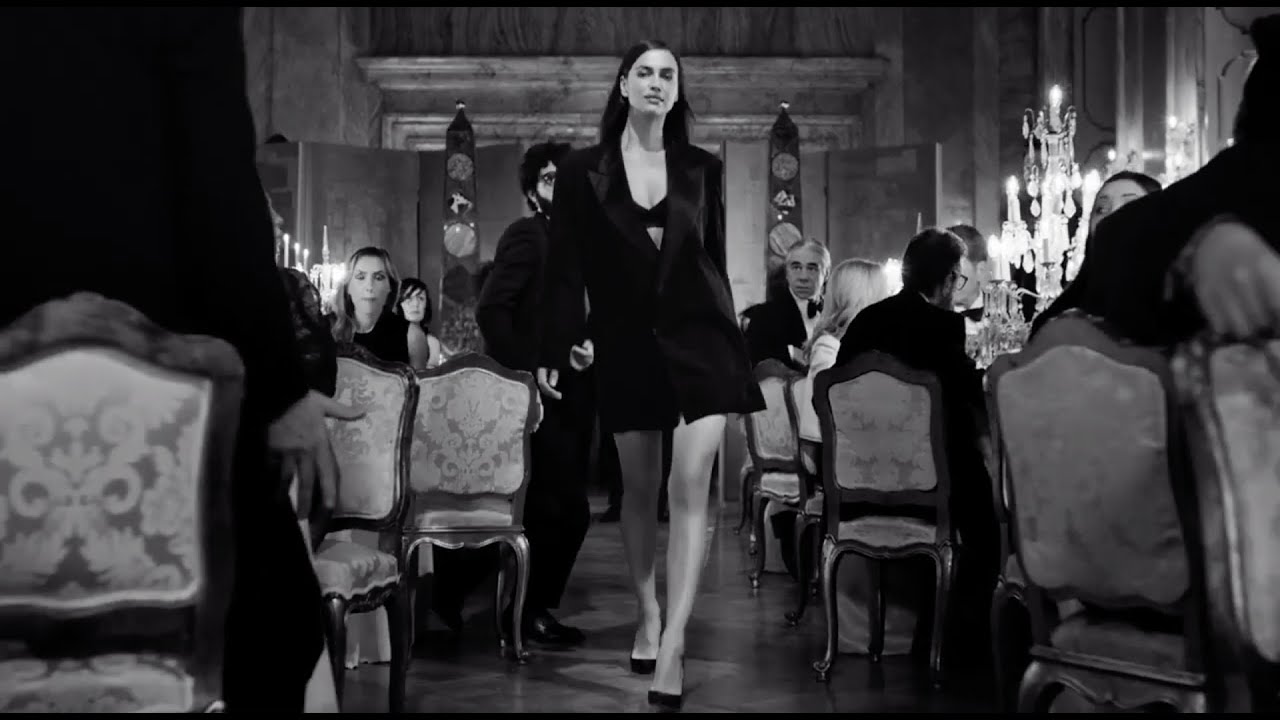 18:32 • 09.04.19
Scandal A Paris: New Jean Paul Gaultier Perfume Ad Features Irina Shayk Walking Under Rhythms of Khachaturian's Waltz
15:58 • 09.04.19
US Ambassador Praises Democratic Changes in Armenia Since April 2018
10:46 • 27.03.19
US Congressman Frank Pallone Calls for Lifting Travel Restrictions on Artsakh
15:01 • 16.03.19
The Voice: Armenian 'Freddie Mercury' Stuns Jury at Youth Singing Contest in Russia
10:20 • 09.03.19
Armenia Will Not Be Authoritarian, Prime Minister Tells Euronews
10:42 • 06.03.19
European Commission President Jan-Claude Juncker Holds Press Conference with Nikol Pashinyhan
18:16 • 05.03.19
EU's Donald Tusk Praises Armenian Prime Ministers Resolve to 'Bring About Democratic Reforms'
15:08 • 05.03.19
Armenian President Hosts Financial Times' Innovation Editor John Thornhill
12:08 • 05.03.19
Armenian Prime Minister Responds to Members of European Parliament's Committee on Foreign Affairs
15:40 • 28.02.19
Nikol Pashinyan Visits Mosque, Ali Qapu Palace in Isfahan
12:06 • 28.02.19
Iranian-Armenians Give Warm Welcome to Armenian Prime Minister
09:33 • 21.02.19
Unpacked 2019: Samsung Reveals Second Generation Galaxy Buds
12:34 • 20.02.19
Egypt President Takes 'First Step' in Recognizing Armenian Genocide
11:51 • 18.02.19
Armenian President Conducts Brief Talks with Joe Biden in Munich
10:56 • 16.02.19
President Armen Sarkissian's Speech at University of Heidelberg
11:12 • 02.02.19
Prime Minister Nikol Pashinyan's Speech at Konrad Adenauer Foundation
10:11 • 02.02.19
German Chancellor Merkel Welcomes Armenian Premier at Federal Residence in Berlin
14:21 • 01.02.19
Galaxy F: Samsung Foldable Phone Official Video Leaked
17:43 • 31.01.19
Armenian Prime Minister's Speech at Technical University of Cologne
16:29 • 31.01.19
LA Police Release Footage of Armenian School Hate Crime
10:02 • 30.01.19
EU Commissioner for Human Rights Issues Report in Armenia
09:37 • 30.01.19
We are Looking Forward to Closer Cooperation with Our EU Partners - Armenian President to Commissioner Johannes Hahn
17:46 • 24.01.19
It's Time for Armenia to 'Transform Political Revolution to Economic One', Pashinyan tells Euronews
09:57 • 24.01.19
Armenia to Create New Economic Model to Promote Micro-Businesses' Development, Pashinyan says in Davos
09:13 • 23.01.19
Pashinyan, Aliyev Discuss Situation over Karabakh in Davos
exclusive