Piotr Switalski: Hate speech kills democracy - Mediamax
15:44 • 21.01.19
Mediamax has interviewed EU Ambassador to Armenia Piotr Switalski over the recent progress in the EU-Armenia relations and the future of the developing partnership.
Appreciating the Armenian authorities' political will and the EU member states' interest to ratify the Comprehensive and Enhanced Partnership Agreement (PACE), the diplomat at the same time expressd his concerns over the increasing use of hate speech and intolerance in the Armenian media, especially the social networks.
Below is an excerpts from the interview:

Mr Ambassador, these days there are a lot of publications in the press and expert opinions about the process of CEPA ratification. Some people say that the upcoming elections to the European Parliament might somehow affect the process. Can you give your opinion and assessment of the ratification process?
From our perspective, the ratification of CEPA is proceeding quite normal. So far, almost one third of the EU Member States have ratified the agreement, and in the other countries the ratification process is quite advanced, so we consider it as a normal pace.
We could speak about the ratification with other countries, who concluded even more ambitious agreements with the European Union (Georgia, Moldova). Normally it takes 2-2.5 years to ratify an agreement by all the Member States. What we have now is quite a normal picture.
What is more important, there are no political signals from any of the Member States indicating to possible political and other complications. The elections to European Parliament, scheduled to be held this year, are a very important event, but let me remind that the European Parliament had already given its consent and it is overwhelming - more than 500 positive votes and only 50 negatives. There is no requirement for any action of the European Parliament on CEPA. Therefore, we should proceed with the implementation, because 80 percent of the provisions of CEPA are already in force.
Democracy, freedom of speech and media, other fundamental rights are the core of CEPA. There is an opinion now that Armenia is seeing a rise of intolerance and hate speech, especially in social networks, and many people don't want to accept opinions that aren't in line with their own. Do you think it is a problem and the government should address it?
The rise of hate speech is something which worries me very much. Why? Hate speech is a common scorch, a common evil. Hate speech is very detrimental to political culture. It kills democracy. In the countries that now embark on a new chapter of their history in terms of building political culture and democratic institutions especially, it is very important that the manifestations of hate speech are addressed, managed, prevented and combated.
We are talking a day after the death of the Mayor of Gdansk, Pawel Adamowicz, who was a friend of Armenia and visited Armenia several times. He is a victim of hate. His death is another testimony to the fact that violent speech can lead to political violence. His death proves that hate speech should be addressed at the very early stage, because verbal hate can very easily transcend into physical violence.
We organized a special event in Armenia to talk about hate speech, in particular on social media. We had a very good seminar and we are really determined to continue our discussion.
The European Union concluded a code of conduct with the major social networks concerning combating the hate speech, and I invite all people to read this code of conduct, which committed all platforms of social media to work together to prevent hate speech on their networks. I invite the Armenian government to review the existing legislation to see whether it can be improved. Some European countries have very advanced system of norms against hate speech, and we are very committed to help the Armenian government and other stakeholders – politicians, civil society, and journalists – to combat hate speech.
At the same time, Armenia is still very far from the most worrying manifestations of hate speech than in other countries. The electoral debates in Armenia were very diplomatic and civilized as compared with the debates in other countries, including some members of the EU, where the negative emotions have already become very pervasive in political discourse. Here in Armenia my suggestion is to act before it is too late.
The full interview is available here
Videos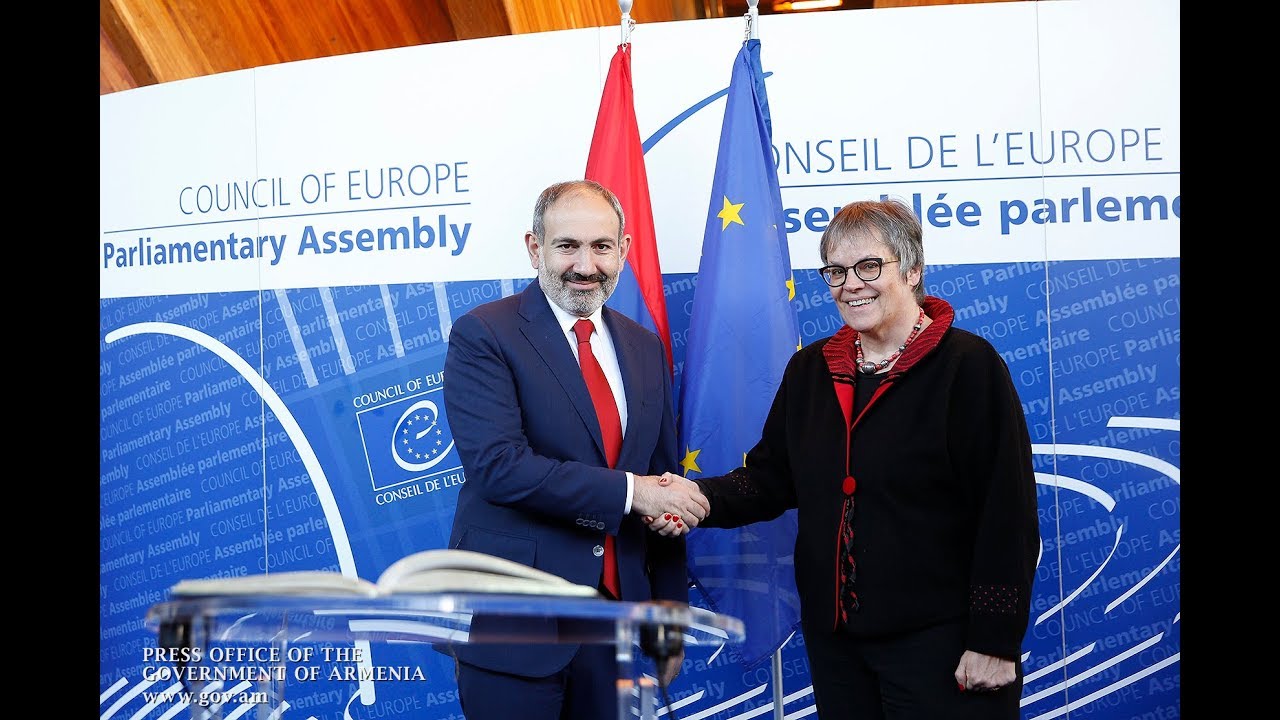 14:58 • 11.04.19
Nikol Pashinyan meets with PACE President Liliane Maury in Strasbourg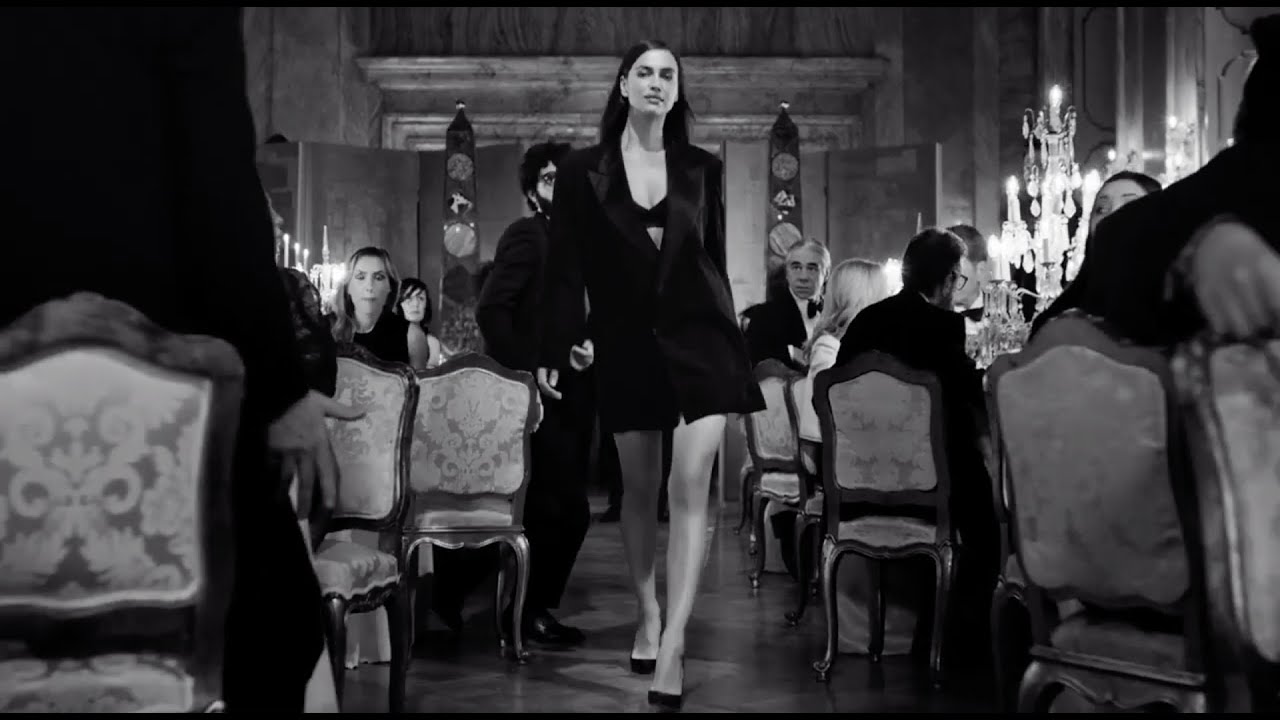 18:32 • 09.04.19
Scandal A Paris: New Jean Paul Gaultier Perfume Ad Features Irina Shayk Walking Under Rhythms of Khachaturian's Waltz
15:58 • 09.04.19
US Ambassador Praises Democratic Changes in Armenia Since April 2018
10:46 • 27.03.19
US Congressman Frank Pallone Calls for Lifting Travel Restrictions on Artsakh
15:01 • 16.03.19
The Voice: Armenian 'Freddie Mercury' Stuns Jury at Youth Singing Contest in Russia
10:20 • 09.03.19
Armenia Will Not Be Authoritarian, Prime Minister Tells Euronews
10:42 • 06.03.19
European Commission President Jan-Claude Juncker Holds Press Conference with Nikol Pashinyhan
18:16 • 05.03.19
EU's Donald Tusk Praises Armenian Prime Ministers Resolve to 'Bring About Democratic Reforms'
15:08 • 05.03.19
Armenian President Hosts Financial Times' Innovation Editor John Thornhill
12:08 • 05.03.19
Armenian Prime Minister Responds to Members of European Parliament's Committee on Foreign Affairs
15:40 • 28.02.19
Nikol Pashinyan Visits Mosque, Ali Qapu Palace in Isfahan
12:06 • 28.02.19
Iranian-Armenians Give Warm Welcome to Armenian Prime Minister
09:33 • 21.02.19
Unpacked 2019: Samsung Reveals Second Generation Galaxy Buds
12:34 • 20.02.19
Egypt President Takes 'First Step' in Recognizing Armenian Genocide
11:51 • 18.02.19
Armenian President Conducts Brief Talks with Joe Biden in Munich
10:56 • 16.02.19
President Armen Sarkissian's Speech at University of Heidelberg
11:12 • 02.02.19
Prime Minister Nikol Pashinyan's Speech at Konrad Adenauer Foundation
10:11 • 02.02.19
German Chancellor Merkel Welcomes Armenian Premier at Federal Residence in Berlin
14:21 • 01.02.19
Galaxy F: Samsung Foldable Phone Official Video Leaked
17:43 • 31.01.19
Armenian Prime Minister's Speech at Technical University of Cologne
16:29 • 31.01.19
LA Police Release Footage of Armenian School Hate Crime
10:02 • 30.01.19
EU Commissioner for Human Rights Issues Report in Armenia
09:37 • 30.01.19
We are Looking Forward to Closer Cooperation with Our EU Partners - Armenian President to Commissioner Johannes Hahn
17:46 • 24.01.19
It's Time for Armenia to 'Transform Political Revolution to Economic One', Pashinyan tells Euronews
09:57 • 24.01.19
Armenia to Create New Economic Model to Promote Micro-Businesses' Development, Pashinyan says in Davos
09:13 • 23.01.19
Pashinyan, Aliyev Discuss Situation over Karabakh in Davos
09:48 • 22.01.19
Armenian Prime Minister Nikol Pashinyan Meets with Swiss Businessmen in Zurich
10:02 • 17.01.19
Armenian President Delivers Keynote Speech at Abu Dhabi Sustainability Summit
09:33 • 27.12.18
Firefighters Revisit Scene of Armenia's Earthquake in 1988
10:20 • 24.12.18
Armenian-Style Revolution Implies Also Generational Change in Thinking, President Tells Indian TV Channel
16:57 • 12.12.18
Pashinyan will Face Real Challenges Amid Economic Transformations in Armenia– Ruben Vardanyan's interview with DW
11:25 • 06.12.18
Lynne Tracy: We Acknowledge Historical Facts but Support President's Policies on 1915 Events
16:15 • 23.11.18
Women and Youth are Stakeholders in Building Security - Zohrab Mnatsakanyan's Speech at World Forum for Democracy
12:38 • 10.11.18
First Armenian Military Robot Tested
10:06 • 23.10.18
Serj Tankian Warns of Hazards of Exploiting Amulsar Mine
15:42 • 19.10.18
Turkish Violin Virtuoso Dedicates Piece of Komitas Music to Ara Guler's Memory
11:46 • 11.10.18
Samvel Farmanyan's Speech in PACE
14:43 • 25.09.18
iPhone Xs & Xs Max Fail Resistivity Test
13:18 • 15.09.18
Slavik Hayrapetyan at US International Skating Classic 2018
16:42 • 05.09.18
Official Trailer of Anders Breivik Movie Goes Viral
exclusive