Bryza's statement 'warns of stall in Karabakh peace' – analyst
13:02 • 16.09.19
Ambassador Mathew Bryza's statement that the Azerbaijani authorities "have developed the highest-level trust in the Armenian prime minister" testifies to a frozen process in the Nagorno-Karabakh peace talks, according to Andranik Tevanyan, a Yerevan-based political analyst.
"What Bryza hints is that Pashinyan said yes to [Former National Security Adviser John] Bolton's plan – or even to a better option – or just stepped aside for certain reasons. There are assumptions that Armenia has talked of pressure – under which it cannot possibly opt for solutions," he said in an interview with Tert.am, comenting on the remark voiced by the former US co-chair of the OSCE Minsk Group.
Blaming Nikol Pashinyan for populism, the expert said he doesn't feel that the prime minister is willing to push ahead with any solution at all. In his words, Pashinyan is more concerned with "maintaining power".

Tevanyan said he is also under the impression that the statement by the US diplomat - as well as move by other western circles - clearly demonstrate a kind of disappointment with the Armenian leader.
"They believed that despite the velvet revolution slogan – ruling out any foreign policy change – there would, nonetheless, be a certain shift in the general trends. They expected Pashinyan to move, first of all, towards solutions that would be painful for Armenia, - potentially undermining the Russian influence. Second, they [wanted] Armenia to enter into a kind of anti-Russian or anti-Iranian game; third, Pashinyan was expected to raise the issue of ousting the Russian military base from Armenia (as was the case with Georgia), and forth, Pashinyan was to make Armenia a kind of stepping-stone for exporting velvet revolutions," he explained.
According to the analyst, Pashinyan has worked in all the four directions but later chose to step aside ″in an attempt to win over Russia″ (by sending a military contingent to Syria, etc.). ″But he became undesirable for both Moscow and Washington. Why is he undesirable for Moscow? Because he has taken politically motivated steps against [former President Robert] Kocharyan, a member of the presidents' club, so to speak; that implies class-based differences between Moscow and Yerevan. Whereas his move to send a military contingent to Syria has made Washington nervous,″ Tevanyan explained.
He added that the western powers are now attempting to stage a color revolution in Armenia, relying on the public sentiments over such a controversial issue as the exploitation of the Amulsar gold mine. ″But all that, as a matter of fact, deals with pushing Armenia into geopolitical games; hence Mathew Bryza's statements come as a direct blow to Pashinayn in terms of undermining his positions.″
Tevanyan said he has serious fears that Pashinyan's ouster in the wake of such processes would be a real cataclysm for both Artsakh and Armenia. ″That will literally raise the statehood issue - the issue of existence or non-existence. So should [Pashinyan] be toppled down by powers centered on Armenia (also by the joint efforts of sober-minded circles in our government), we will simply get out of this velvet trap into which Pashinyan himself has thrown us,″ he added.
Videos
12:05 • 12.10.19
Reps. Speier and Chu Watch HALO De-Mining Demonstration in Artsakh
17:24 • 09.10.19
Armenian Prime Minister Hosts Kim Kardashian in Government
11:37 • 08.10.19
WCIT 2019: Kim Kardashian Addresses Participants of World's Biggest Technology Forum in Yerevan
13:12 • 30.09.19
World Leaders Attend Jacques Chirac's Funeral in Paris
10:58 • 26.09.19
Armenian Prime Minister Nikol Pashinyan Addresses General Debate at UN General Assembly's 74th Session
11:21 • 14.09.19
Serj Tankian, Creative Armenia Release '7 Notes Challenge' Compilation Album
10:35 • 09.08.19
Armenian Prime Minister Arrives in Kyrgyzstan on Working Visit
09:57 • 02.08.19
USAID Commits to Complete Artsakh De-Mining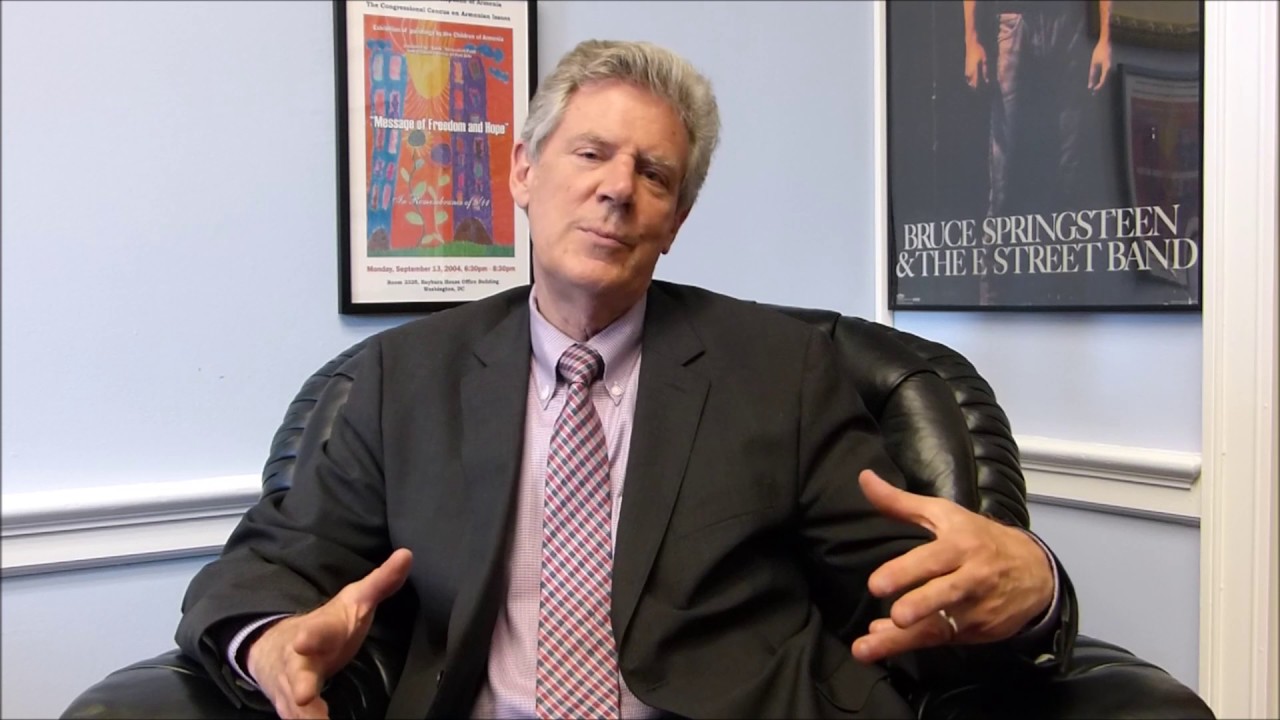 10:09 • 21.06.19
US Representative Frank Pallone Introduces Resolution Praising the US-Armenia 'Strategic Partnership'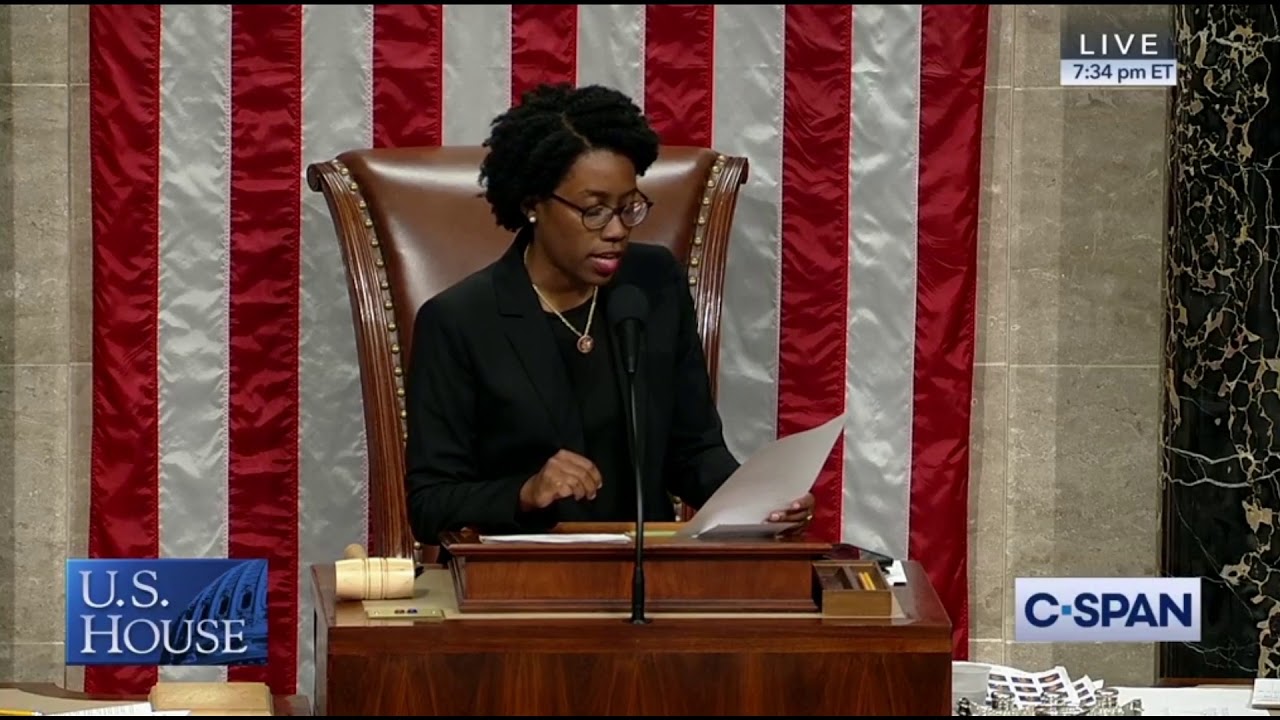 11:03 • 19.06.19
US House Passes Jackie Speier Amendment Appropriating Additional $40 Million for Armenia
09:26 • 14.06.19
Congressional Armenian Caucus Co-Chair Rallies Support for Additional $40 Million Appropriation for Armenia
10:16 • 13.06.19
US Congressman Frank Pallone Calls for Removal of Barriers to US-Artsakh Dialogue
14:15 • 25.05.19
Kim Kardashian makes brief cameo in Paris Hilton music video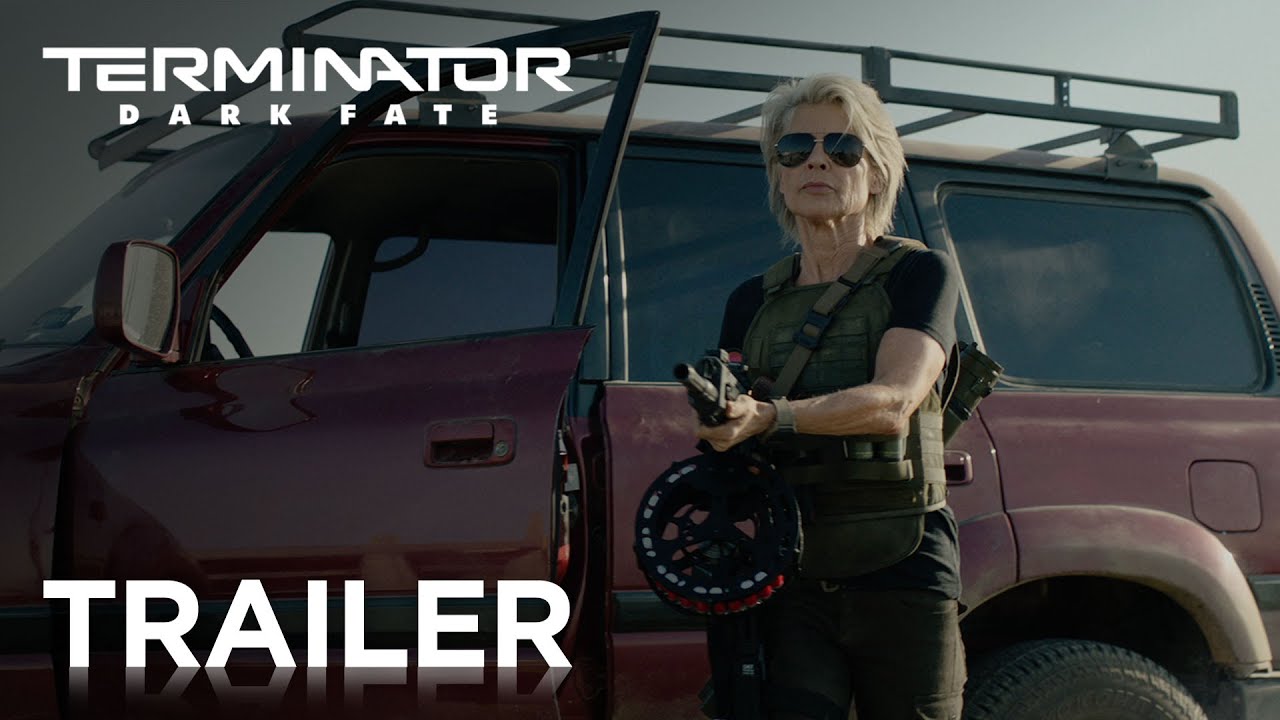 14:28 • 24.05.19
Terminator Dark Fate Official Trailer #1 Released
09:09 • 14.05.19
Nikol Pashinyan Attends Dinner Dedicated to 10th Anniversary of Eastern Partnership Program
13:49 • 10.05.19
Armenian Prime Minister Heads to Work Riding Bicycle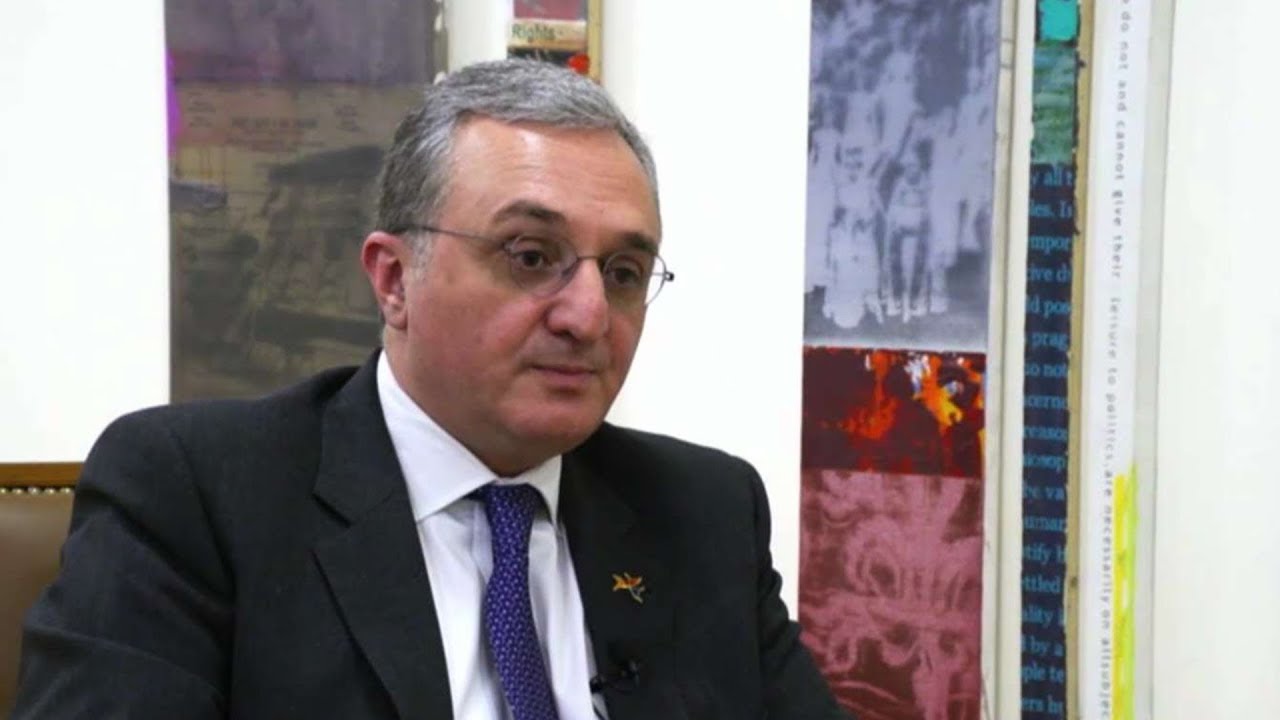 11:06 • 04.05.19
What is Arms Trade for Israel is a Weapon of Death for Our People, Foreign Minister Tells Israeli TV Channel
13:38 • 30.04.19
Armenian Prime Minister Greets EAEU Representatives for Official Meeting in Yerevan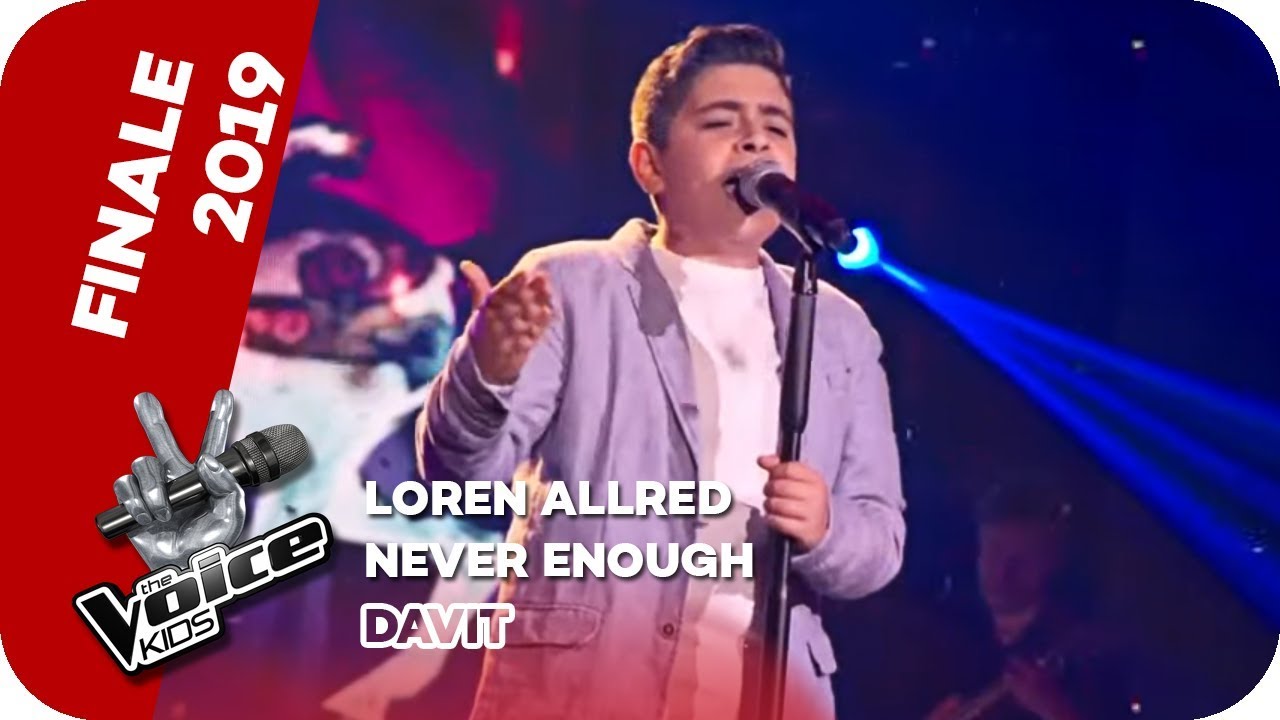 14:30 • 26.04.19
The Voice Kids 2019: Young Armenian Participant Leaves Jury Stunned in Germany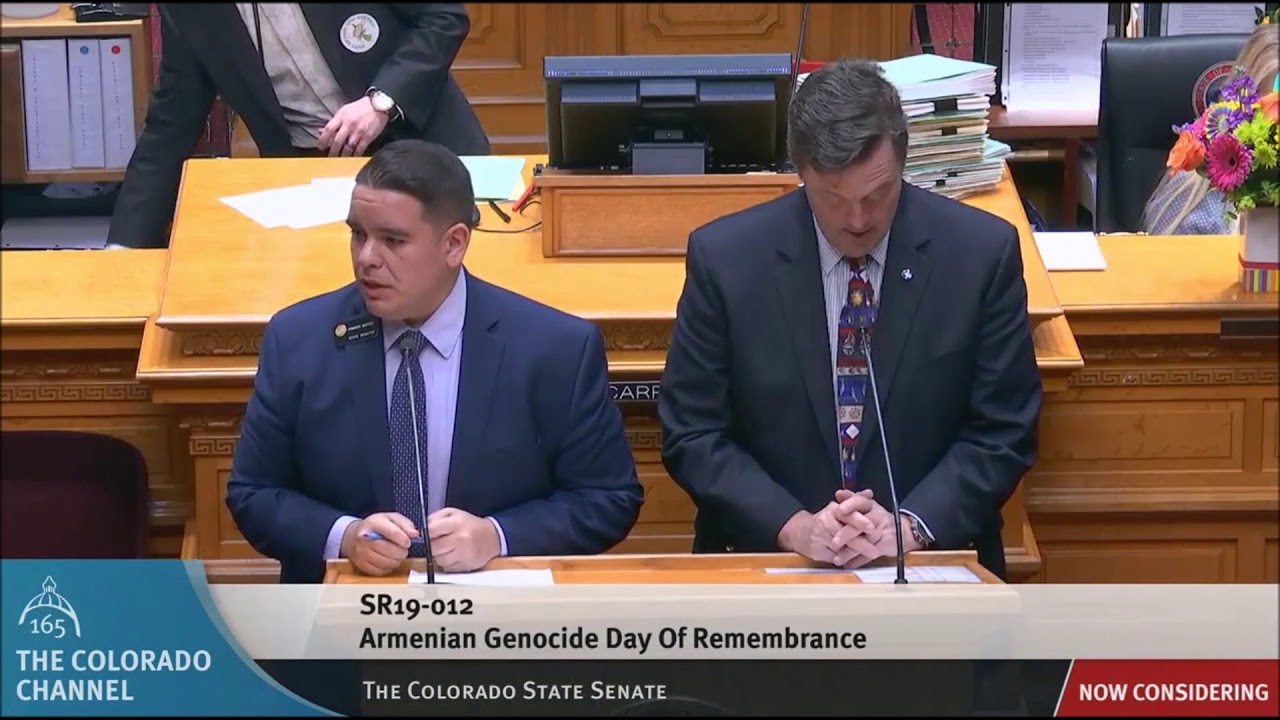 09:39 • 25.04.19
Colorado Recognizes Artsakh, Honors Genocide Victims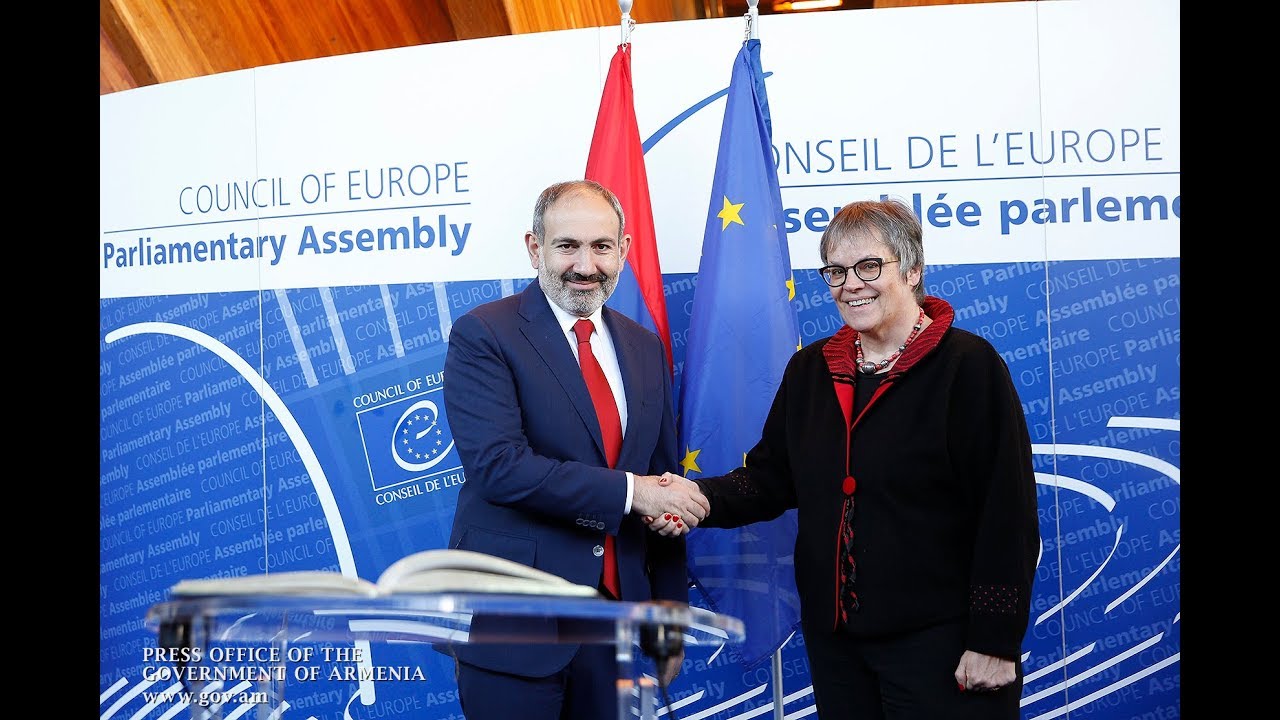 14:58 • 11.04.19
Nikol Pashinyan meets with PACE President Liliane Maury in Strasbourg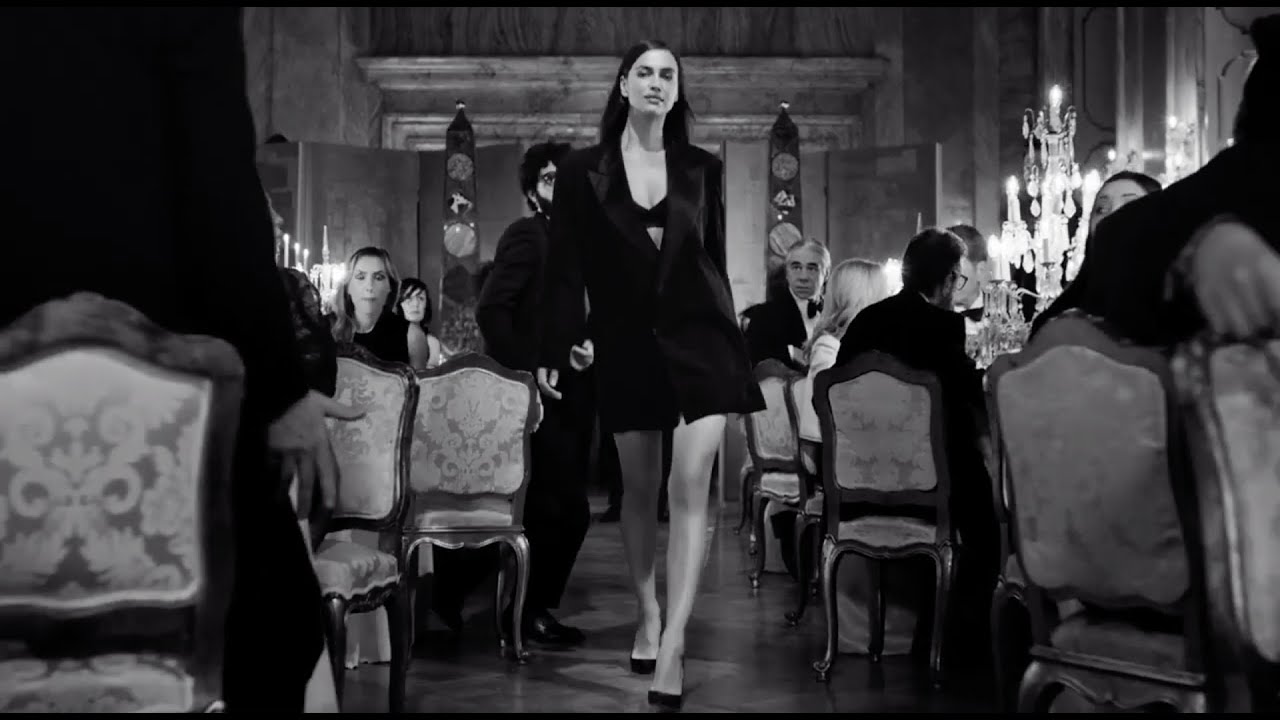 18:32 • 09.04.19
Scandal A Paris: New Jean Paul Gaultier Perfume Ad Features Irina Shayk Walking Under Rhythms of Khachaturian's Waltz
15:58 • 09.04.19
US Ambassador Praises Democratic Changes in Armenia Since April 2018
10:46 • 27.03.19
US Congressman Frank Pallone Calls for Lifting Travel Restrictions on Artsakh
15:01 • 16.03.19
The Voice: Armenian 'Freddie Mercury' Stuns Jury at Youth Singing Contest in Russia
10:20 • 09.03.19
Armenia Will Not Be Authoritarian, Prime Minister Tells Euronews
10:42 • 06.03.19
European Commission President Jan-Claude Juncker Holds Press Conference with Nikol Pashinyhan
18:16 • 05.03.19
EU's Donald Tusk Praises Armenian Prime Ministers Resolve to 'Bring About Democratic Reforms'
15:08 • 05.03.19
Armenian President Hosts Financial Times' Innovation Editor John Thornhill
12:08 • 05.03.19
Armenian Prime Minister Responds to Members of European Parliament's Committee on Foreign Affairs
15:40 • 28.02.19
Nikol Pashinyan Visits Mosque, Ali Qapu Palace in Isfahan
12:06 • 28.02.19
Iranian-Armenians Give Warm Welcome to Armenian Prime Minister
09:33 • 21.02.19
Unpacked 2019: Samsung Reveals Second Generation Galaxy Buds
12:34 • 20.02.19
Egypt President Takes 'First Step' in Recognizing Armenian Genocide
11:51 • 18.02.19
Armenian President Conducts Brief Talks with Joe Biden in Munich
10:56 • 16.02.19
President Armen Sarkissian's Speech at University of Heidelberg
11:12 • 02.02.19
Prime Minister Nikol Pashinyan's Speech at Konrad Adenauer Foundation
10:11 • 02.02.19
German Chancellor Merkel Welcomes Armenian Premier at Federal Residence in Berlin
14:21 • 01.02.19
Galaxy F: Samsung Foldable Phone Official Video Leaked
17:43 • 31.01.19
Armenian Prime Minister's Speech at Technical University of Cologne
exclusive