US Senate passes resolution restricting Trump's authority
11:16 • 14.02.20
The US Senate on Thursday passed a resolution limiting President Donald Trump's authority to attack Iran without congressional approval, delivering the president another bipartisan foreign-policy rebuke and flexing its constitutional power over military actions.
The 55-45 vote came nearly six weeks after Trump ordered an airstrike that killed Qassem Soleimani, a top Iranian general who led the Iran Revolutionary Guard Corps' elite Quds force. The strike drew immediate condemnation from Democrats and some Republicans, and it prompted Sen. Tim Kaine (D-Va.) to introduce a War Powers resolution aimed at re-asserting Congress' constitutional authority to declare war, Politico reported.
Kaine's resolution requires the president to cease all hostilities targeting Iran within 30 days unless explicitly approved by Congress. It is expected to pass the House later this month, but Trump is likely to veto the measure. It needed only a simple majority to clear the Senate.
"War is the most solemn responsibility we have, and it cannot be outsourced to anyone," Kaine said ahead of the final vote. "We have a special obligation to make sure we deliberate — and deliberate carefully — before we send troops into harm's way."
In the years following the 2001 and 2002 authorizations for the use of military force against al Qaeda and Iraq, Congress has largely abdicated its war-making powers to the executive branch. If Kaine's bill clears through the House as expected, it will be the second time a War Powers resolution has reached Trump's desk — after last year's House and Senate passage of a similar bill to cut off U.S. support for the Saudi-led coalition in Yemen's civil war. Trump vetoed that measure.
Thursday's vote capped a weeks-long push by Kaine and other senators to respond to Trump's decision to strike Soleimani in Iraq, where administration officials claimed he was plotting attacks against Americans.
"The Senate just sent a clear shot across the bow, a bipartisan majority of senators don't want the president waging war without congressional approval, that sums up the whole thing," said Senate Minority Leader Chuck Schumer (D-N.Y.) after the vote. "Trump or any other president cannot plunge the United States into an endless conflict in the Middle East."
Kaine's effort was jolted when key senators from both parties expressed deep frustration after a classified all-senators briefing a week after Soleimani's death. During that briefing, according to senators, top Trump administration officials struggled to defend the rationale — both strategic and legal — for the strike. Formal consideration of the War Powers resolution was on hold during the Senate's three week impeachment trial.
In addition to all 47 Democrats, eight Republicans supported the War Powers measure — Susan Collins of Maine, Todd Young of Indiana, Jerry Moran of Kansas, Mike Lee of Utah, Rand Paul of Kentucky, Lisa Murkowski of Alaska, Bill Cassidy of Louisiana and Lamar Alexander of Tennessee. Senate Republican leaders vehemently opposed it, and on Wednesday, Trump urged senators to vote against it, appearing to turn the vote into a loyalty test for the GOP.
"We are doing very well with Iran and this is not the time to show weakness," Trump wrote on Twitter. "If my hands were tied, Iran would have a field day. Sends a very bad signal. The Democrats are only doing this as an attempt to embarrass the Republican Party."
Videos
12:35 • 27.03.20
World Coronavirus Update (Live)
23:27 • 16.03.20
Why Fighting Coronavirus Depends on You?
09:38 • 27.02.20
Kim Kardashian Spotted Throwing Punch at Sister Kourtney
10:53 • 22.02.20
Anna Turcotte: "Rooting Out Hatred toward Armenians Cannot Be Done By Brushing Aside History."
15:13 • 11.02.20
Virtual Reality 'Reunites' Korean Mother with Deceased 7-Year-Old Kid
09:35 • 23.01.20
Armenia is in a Unique Place to Act Like a Bridge Between Europe and Eurasia– Armen Sarkissian
16:03 • 21.01.20
US President Donald Trump Delivers Keynote Speech at Davos 2020
14:20 • 13.12.19
Pro-Armenian US Senators Issue Bipartisan Call on Genocide Recognition
09:49 • 12.12.19
I'm Not Going to Cease until We Do What is Morally Right - Menendez on Armenian Genocide
16:02 • 21.11.19
SpaceX Starship MK1 Explodes! At Boca Chica, Texas
10:10 • 08.11.19
Sen. Bob Menendez Calls for Passage of Armenian Genocide Resolution
16:07 • 30.10.19
Rep. Schiff on Recognizing the Armenian Genocide
11:03 • 26.10.19
Nagorno-Karabakh's Statuis and Security are Ultimate Priorities for Armenia, Mnatsakanyan Tells BBC
10:10 • 24.10.19
US Congressman Jim Costa Slams Turkey for Recent Actions and Urges Support of Armenian Genocide Recognition
16:12 • 18.10.19
LIVE: NASA Astronauts Spacewalk Outside the International Space Station
12:05 • 12.10.19
Reps. Speier and Chu Watch HALO De-Mining Demonstration in Artsakh
17:24 • 09.10.19
Armenian Prime Minister Hosts Kim Kardashian in Government
11:37 • 08.10.19
WCIT 2019: Kim Kardashian Addresses Participants of World's Biggest Technology Forum in Yerevan
13:12 • 30.09.19
World Leaders Attend Jacques Chirac's Funeral in Paris
10:58 • 26.09.19
Armenian Prime Minister Nikol Pashinyan Addresses General Debate at UN General Assembly's 74th Session
11:21 • 14.09.19
Serj Tankian, Creative Armenia Release '7 Notes Challenge' Compilation Album
10:35 • 09.08.19
Armenian Prime Minister Arrives in Kyrgyzstan on Working Visit
09:57 • 02.08.19
USAID Commits to Complete Artsakh De-Mining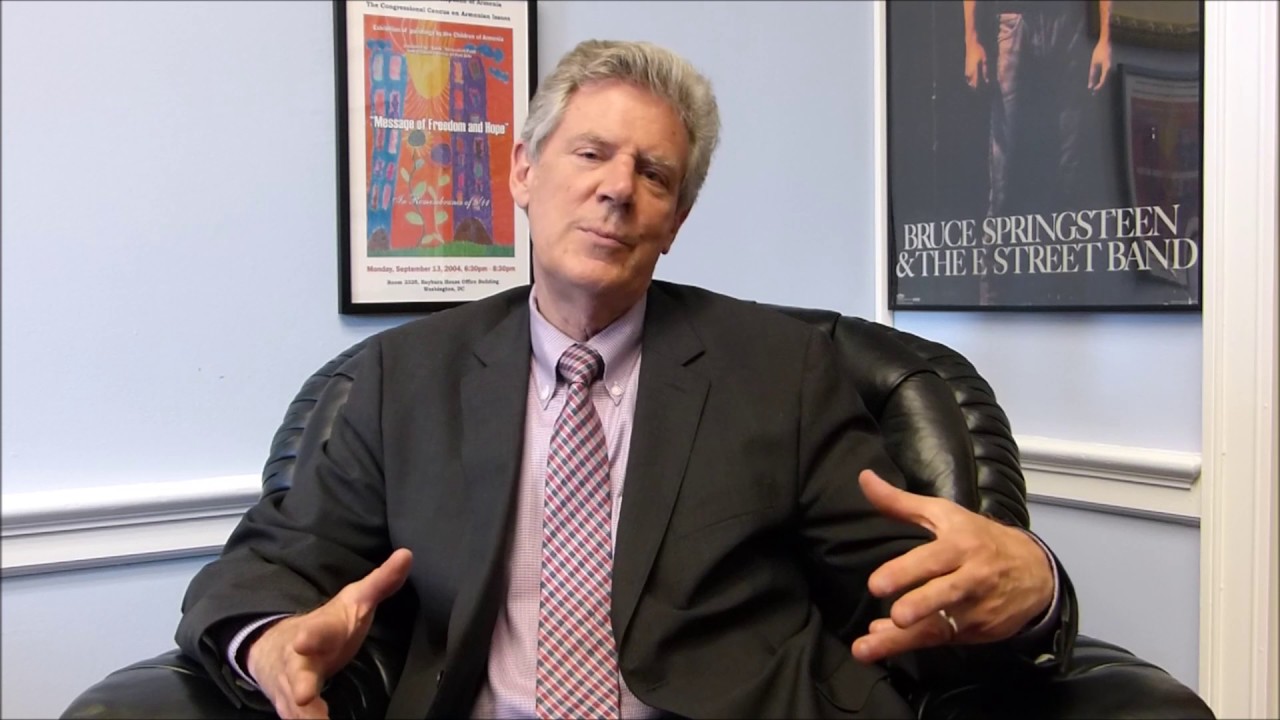 10:09 • 21.06.19
US Representative Frank Pallone Introduces Resolution Praising the US-Armenia 'Strategic Partnership'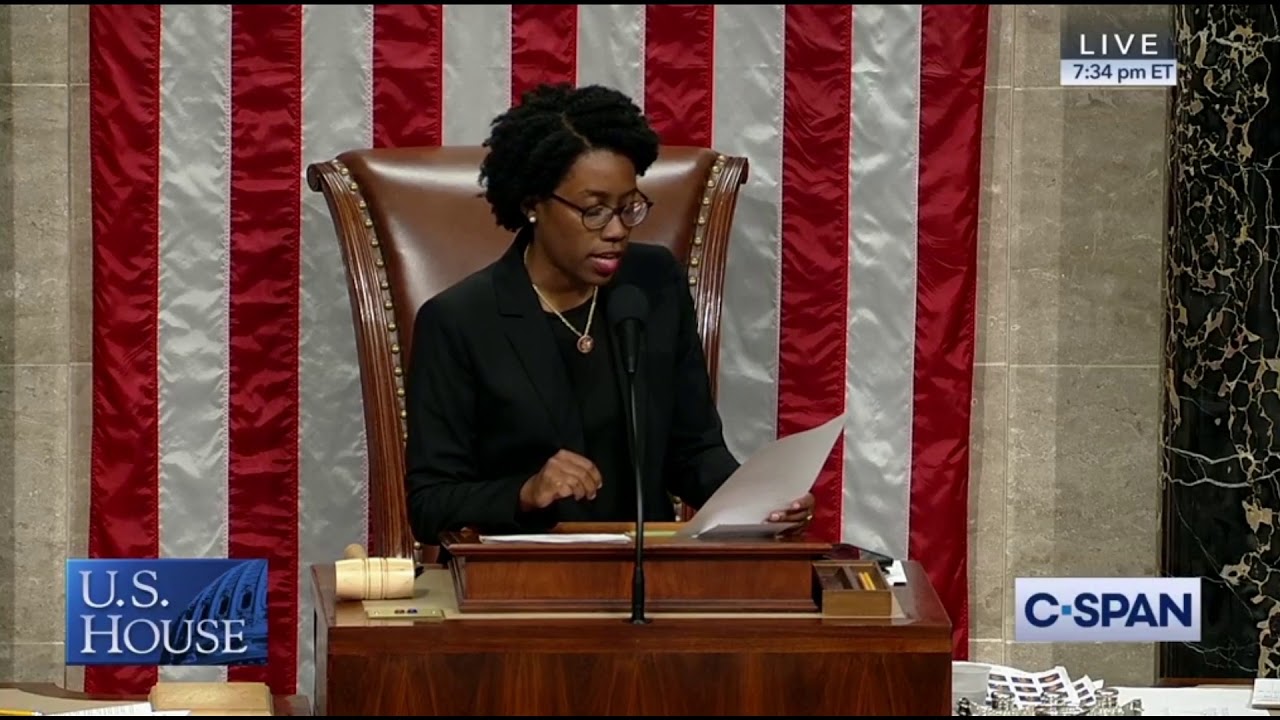 11:03 • 19.06.19
US House Passes Jackie Speier Amendment Appropriating Additional $40 Million for Armenia
09:26 • 14.06.19
Congressional Armenian Caucus Co-Chair Rallies Support for Additional $40 Million Appropriation for Armenia
10:16 • 13.06.19
US Congressman Frank Pallone Calls for Removal of Barriers to US-Artsakh Dialogue
14:15 • 25.05.19
Kim Kardashian makes brief cameo in Paris Hilton music video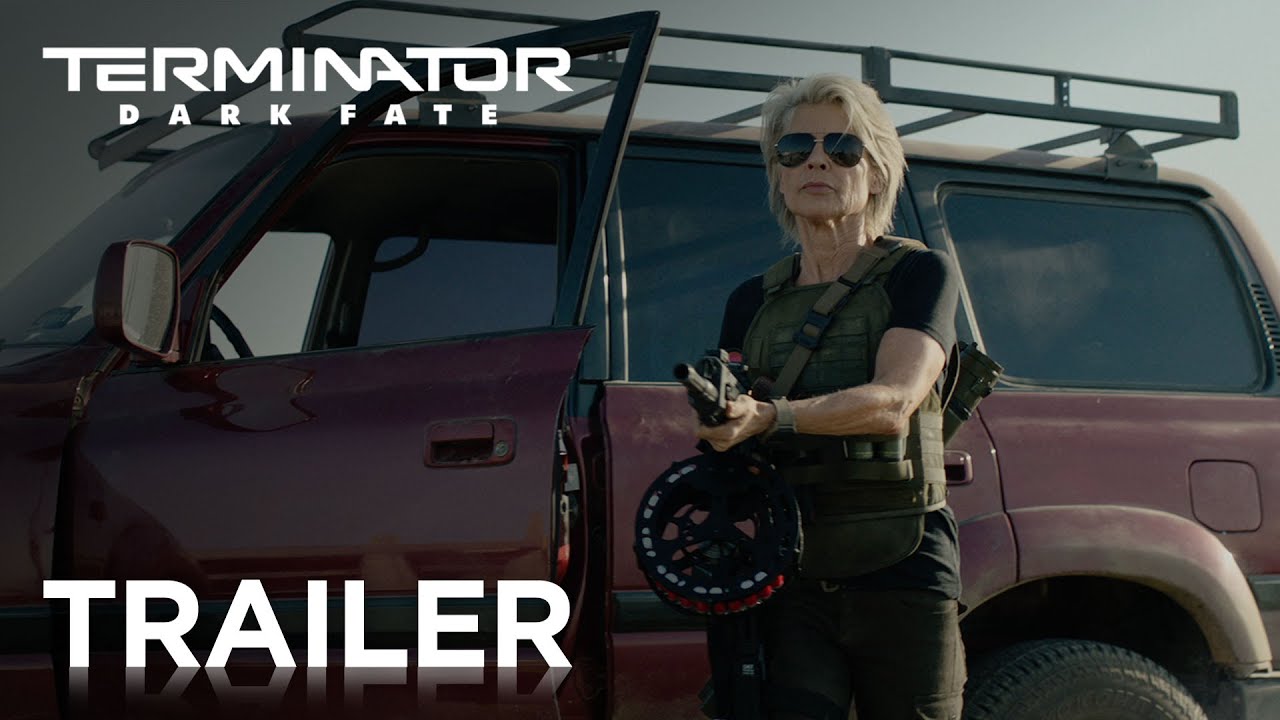 14:28 • 24.05.19
Terminator Dark Fate Official Trailer #1 Released
09:09 • 14.05.19
Nikol Pashinyan Attends Dinner Dedicated to 10th Anniversary of Eastern Partnership Program
13:49 • 10.05.19
Armenian Prime Minister Heads to Work Riding Bicycle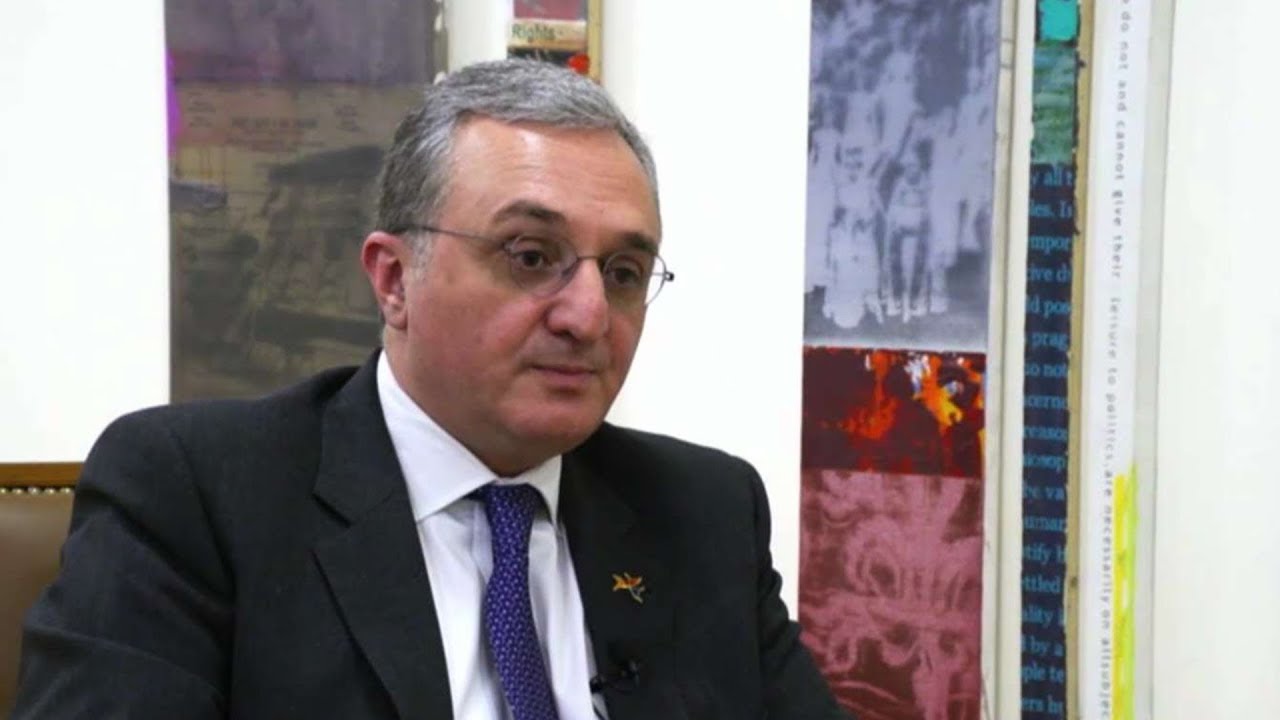 11:06 • 04.05.19
What is Arms Trade for Israel is a Weapon of Death for Our People, Foreign Minister Tells Israeli TV Channel
13:38 • 30.04.19
Armenian Prime Minister Greets EAEU Representatives for Official Meeting in Yerevan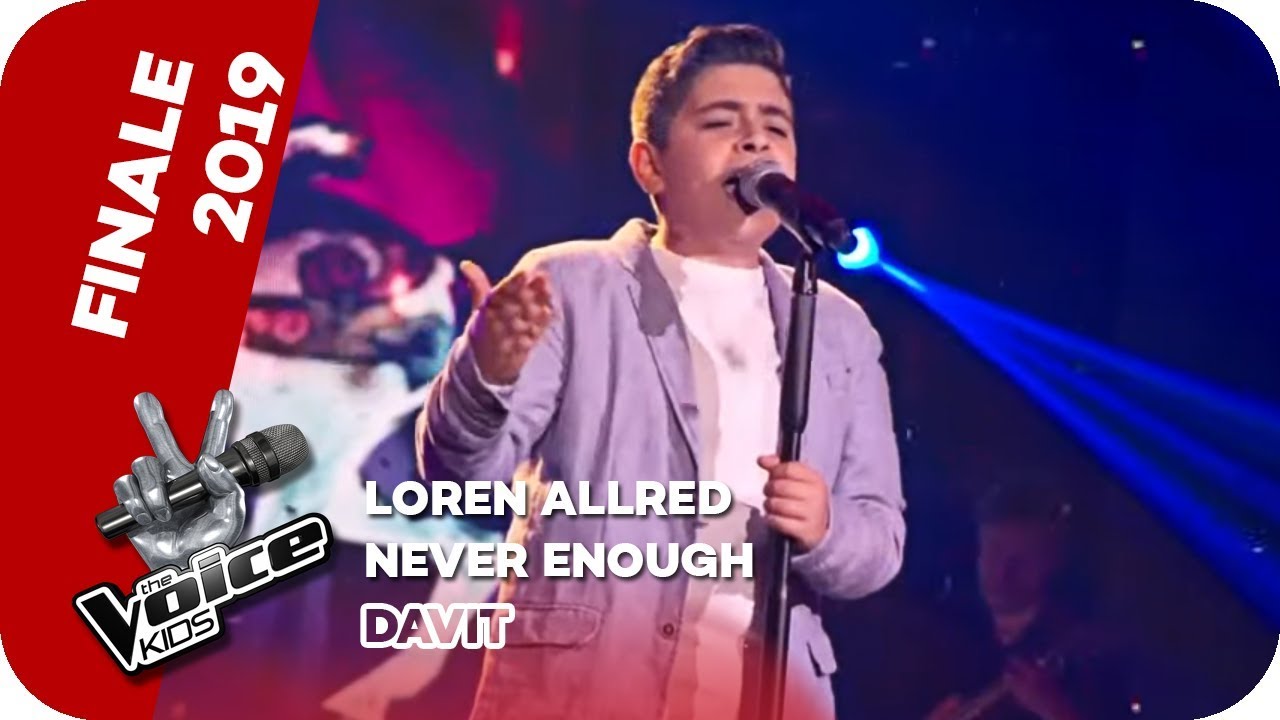 14:30 • 26.04.19
The Voice Kids 2019: Young Armenian Participant Leaves Jury Stunned in Germany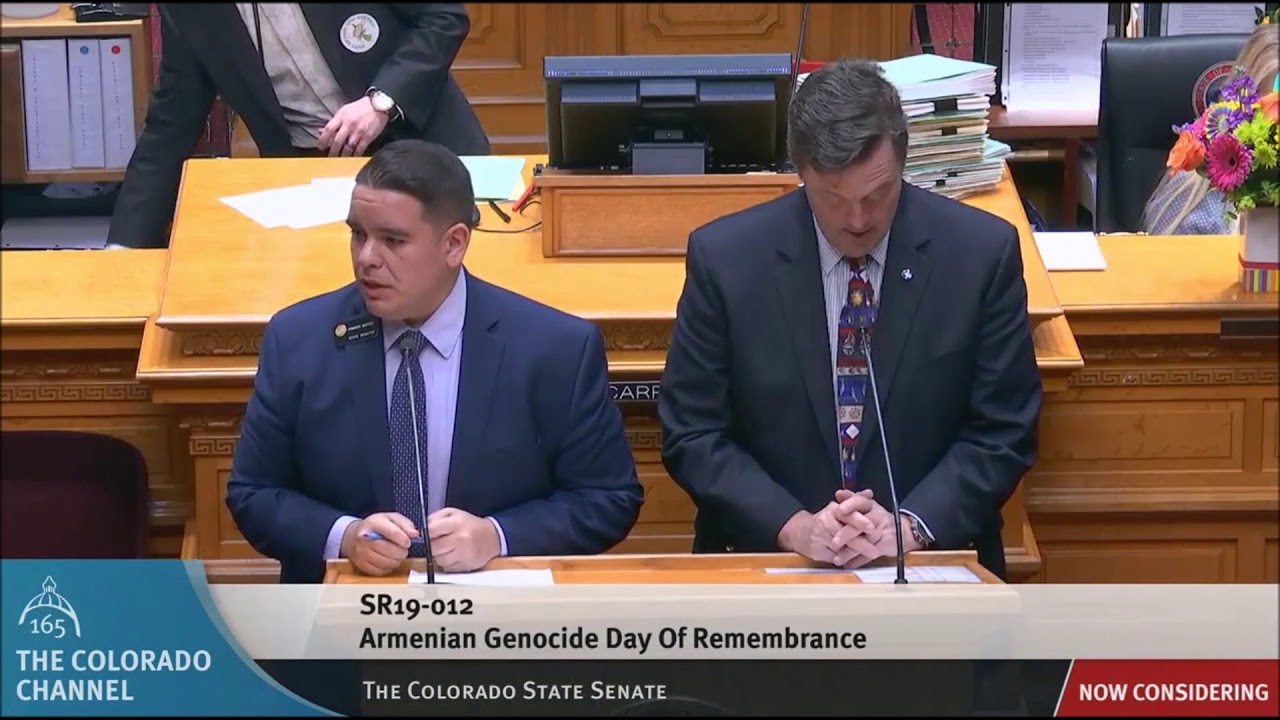 09:39 • 25.04.19
Colorado Recognizes Artsakh, Honors Genocide Victims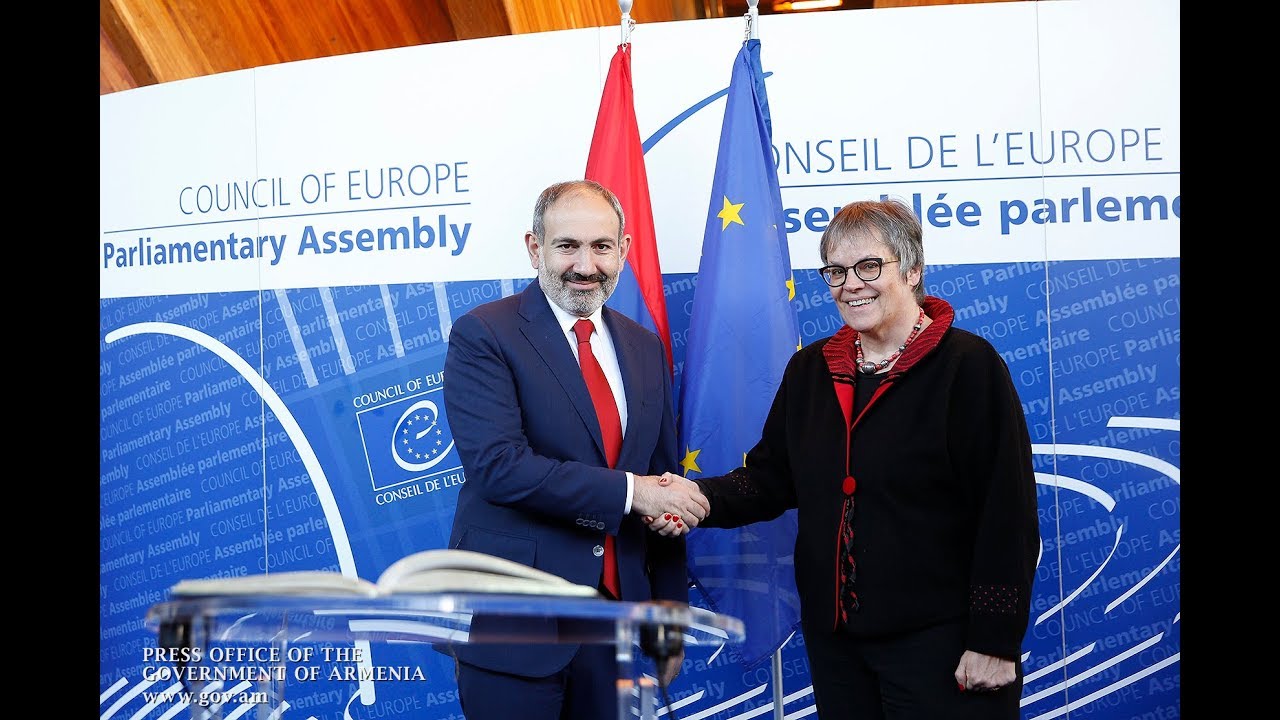 14:58 • 11.04.19
Nikol Pashinyan meets with PACE President Liliane Maury in Strasbourg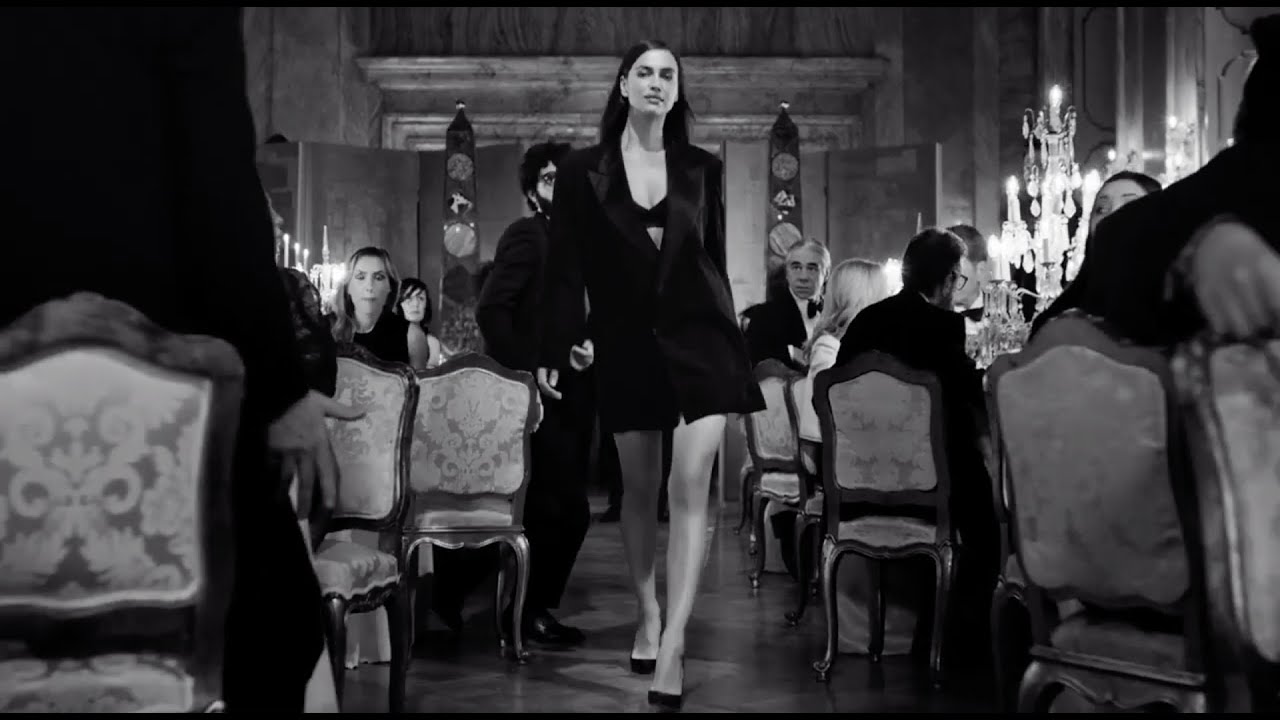 18:32 • 09.04.19
Scandal A Paris: New Jean Paul Gaultier Perfume Ad Features Irina Shayk Walking Under Rhythms of Khachaturian's Waltz
15:58 • 09.04.19
US Ambassador Praises Democratic Changes in Armenia Since April 2018
10:46 • 27.03.19
US Congressman Frank Pallone Calls for Lifting Travel Restrictions on Artsakh
15:01 • 16.03.19
The Voice: Armenian 'Freddie Mercury' Stuns Jury at Youth Singing Contest in Russia
Analysis