Both Robert Kocharyan and Serzh Sargsyan were at the forefront of our liberation - Artsakh leader critical of criminal cases against ex-presidents
18:32 • 31.03.20
The leader of Nagorno-Karabakh (Artsakh) on Tuesday shared his concerns over the criminal cases against the second and third presidents of Armenia, highly appreciating their contribution to the country's national-liberation movement.
"It doesn't logically give us pleasure at all to see Robert Kocharyan and Serzh Sargsyan in judicial processes - neither me nor the citizens of Artsakh. And I am more than confident that neither does it to the citizens of Armenia, and the Armenian people in general," Bako Sahakyan told reporters in Stepanakert.
"We are speaking of leaders who used to be at the forefront of the national-liberation movement and also initially organized the armed resistance. They later had their participation in army-building and ensuring the well-being of our fatherland. And understandably, their situation today could not but have evoked the not quite ordinary sentiments among our people," he added.
Addressing the allegations that the masterminds behind the 2008 deadly post-electoral events "have not yet been found", Sahakyan said, "If you have noticed, we have demonstrated that vigilance and restraint over the period, refraining from legal evaluations in our discourse. So any measure, whether my motion or presence in court, or any action that we - or I personally - may possibly initiate, are aimed solely at taking into consideration the reality that we speak of people whose contribution to our people's modern history is impossible to underestimate."
Asked to comment on the Artsakh authorities' repeated promises to never intervene in the domestic political developments in Armenia (as well as the remark that the earlier motion to commute Kocharyan's arrest will not be treated as such an attempt), Sahakyan declined to make any remark.
"I rule out, and feel strongly opposed to, comments of the kind. We are after all speaking about a single fatherland, and hence those developments pertain to the frameworks of that fatherland alone. We live in a single fatherland [divided into] two states, so I do not think this kind of interventions violate the said orders and rules. I think just the other way about, and so I will be guiding myself with the same mentality as before. And I do not think we are thus seeding an extra tension or creating extra difficulties," the president said.
Videos
14:13 • 15.05.20
3D Model of SARS-CoV-2 Virus at Atomic Resolution
13:25 • 09.05.20
Armenia's Political Leadership Marks 'Triple Victory Day' in Yerevan
16:29 • 04.05.20
Toyota Launches Karl Lagerfeld Limited-Edition SUV in Thailand
10:44 • 24.04.20
Armenia Commemorating 105th Anniversary of Genocide
12:31 • 23.04.20
Rep..Adam Schiff Discusses Genocide, US Aid to Armenia, Artsakh
09:22 • 23.04.20
Coronavirus: The World Has a Long Way to Go, Warns WHO Chief
15:33 • 21.04.20
Her Majesty, Queen Elizabeth II Celebrates Her 94th Birthday
13:59 • 18.04.20
Holy Fire at the Church of Sepulchre in Jerusalem
14:49 • 13.04.20
Andrea Bocelli Performs Eastern Sunday Concert From Italy's Duomo Di Milano
13:47 • 10.04.20
Kim Kardashian Does a Quarantine Makeup Tutorial With Kkw Beauty Products
16:59 • 08.04.20
Coronavirus Intensive Care: BBC's Special Coverage of London Hospital Where Doctors Fight to Save Lives
16:35 • 07.04.20
Seven-Year-Old Greek Piano Prodigy Pens 'Isolation Waltz'
12:35 • 27.03.20
World Coronavirus Update (Live)
23:27 • 16.03.20
Why Fighting Coronavirus Depends on You?
09:38 • 27.02.20
Kim Kardashian Spotted Throwing Punch at Sister Kourtney
10:53 • 22.02.20
Anna Turcotte: "Rooting Out Hatred toward Armenians Cannot Be Done By Brushing Aside History."
15:13 • 11.02.20
Virtual Reality 'Reunites' Korean Mother with Deceased 7-Year-Old Kid
09:35 • 23.01.20
Armenia is in a Unique Place to Act Like a Bridge Between Europe and Eurasia– Armen Sarkissian
16:03 • 21.01.20
US President Donald Trump Delivers Keynote Speech at Davos 2020
14:20 • 13.12.19
Pro-Armenian US Senators Issue Bipartisan Call on Genocide Recognition
09:49 • 12.12.19
I'm Not Going to Cease until We Do What is Morally Right - Menendez on Armenian Genocide
16:02 • 21.11.19
SpaceX Starship MK1 Explodes! At Boca Chica, Texas
10:10 • 08.11.19
Sen. Bob Menendez Calls for Passage of Armenian Genocide Resolution
16:07 • 30.10.19
Rep. Schiff on Recognizing the Armenian Genocide
11:03 • 26.10.19
Nagorno-Karabakh's Statuis and Security are Ultimate Priorities for Armenia, Mnatsakanyan Tells BBC
10:10 • 24.10.19
US Congressman Jim Costa Slams Turkey for Recent Actions and Urges Support of Armenian Genocide Recognition
16:12 • 18.10.19
LIVE: NASA Astronauts Spacewalk Outside the International Space Station
12:05 • 12.10.19
Reps. Speier and Chu Watch HALO De-Mining Demonstration in Artsakh
17:24 • 09.10.19
Armenian Prime Minister Hosts Kim Kardashian in Government
11:37 • 08.10.19
WCIT 2019: Kim Kardashian Addresses Participants of World's Biggest Technology Forum in Yerevan
13:12 • 30.09.19
World Leaders Attend Jacques Chirac's Funeral in Paris
10:58 • 26.09.19
Armenian Prime Minister Nikol Pashinyan Addresses General Debate at UN General Assembly's 74th Session
11:21 • 14.09.19
Serj Tankian, Creative Armenia Release '7 Notes Challenge' Compilation Album
10:35 • 09.08.19
Armenian Prime Minister Arrives in Kyrgyzstan on Working Visit
09:57 • 02.08.19
USAID Commits to Complete Artsakh De-Mining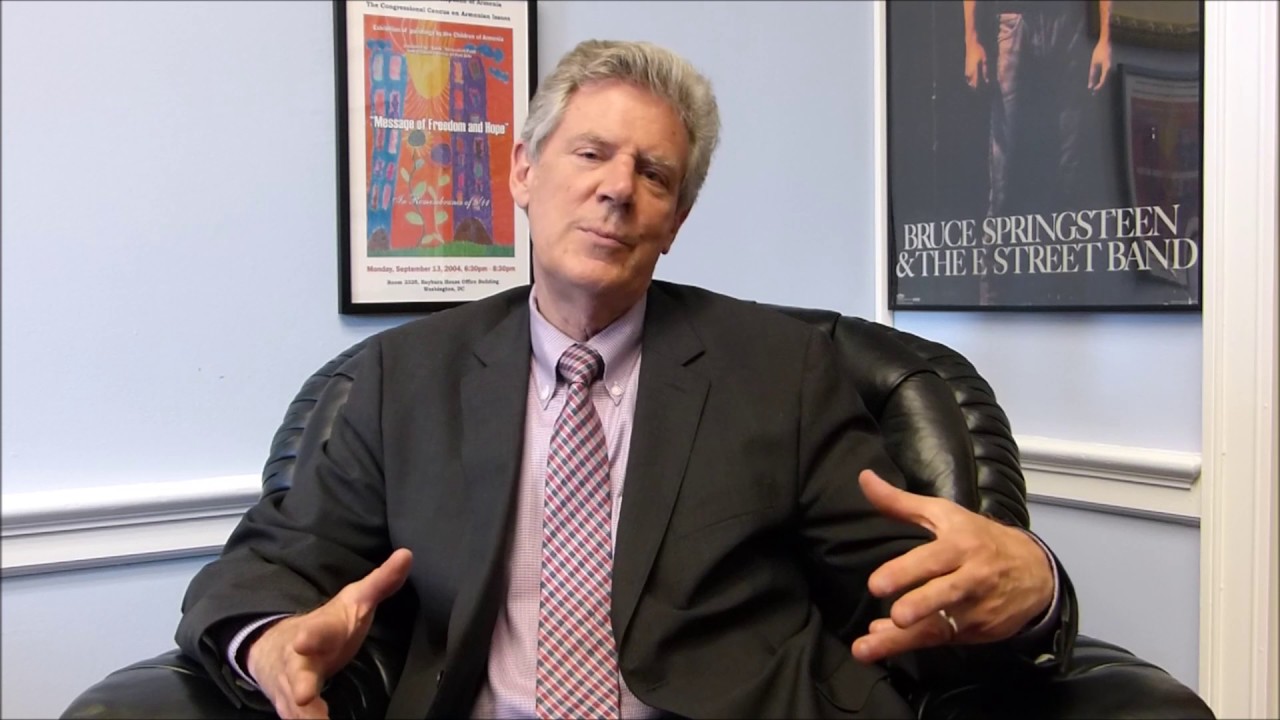 10:09 • 21.06.19
US Representative Frank Pallone Introduces Resolution Praising the US-Armenia 'Strategic Partnership'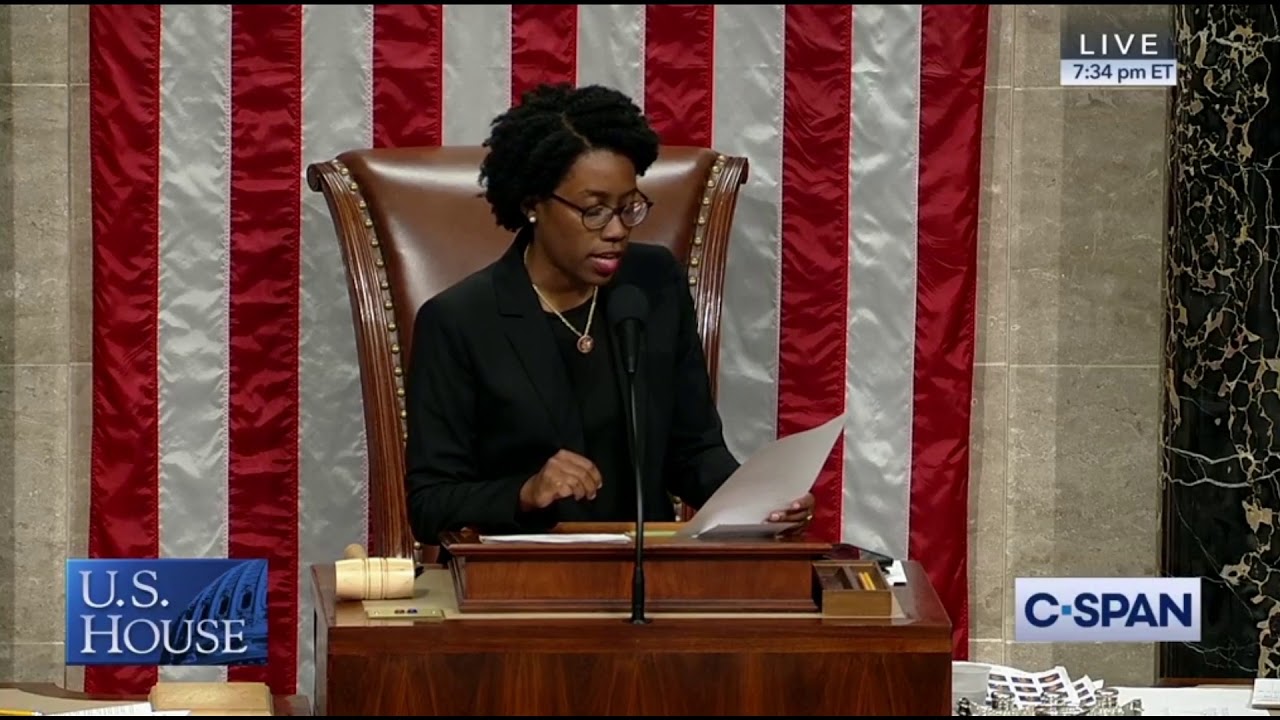 11:03 • 19.06.19
US House Passes Jackie Speier Amendment Appropriating Additional $40 Million for Armenia
09:26 • 14.06.19
Congressional Armenian Caucus Co-Chair Rallies Support for Additional $40 Million Appropriation for Armenia
10:16 • 13.06.19
US Congressman Frank Pallone Calls for Removal of Barriers to US-Artsakh Dialogue
14:15 • 25.05.19
Kim Kardashian makes brief cameo in Paris Hilton music video
Analysis