Stronger relationship with Russia 'without cracks' is of vital importance for Armenia - expert
13:33 • 29.07.20
The steady efforts to strengthen our relationship with Russia to rule out possible "cracks" is of vital importance for Armenia in terms of maintaining and developing the strategic alliance, according to Anna Karapetyan, the director of the analytical center Hayatsk (Insight)
"It is very important for the Armenian-Russian relations to remain unwavering in the face of specific attitudes to various political groups or the errors they have ever committed," she told Tert.am on Wednesday, highlighting the remarks voiced by the prime minister in the recent interview with RBC TV (particularly the thesis that Russia's allies in Armenia are the people on the whole rather than separate individuals).
"Our alliance is underpinned not only by the pragmatic political calculation and strategic interests - or the interpersonal relations among political leaders - but also a variety of other components. The interests which Nikol Pashinyan accentuated personally were just among the few named," Karapetyan noted.
"The past 2.5 years are not certainly the 'best period' in the Armenian-Russian relations - as we see the consequences at times. But both governments must be able to stand above personal attitudes, having in mind that any step and statement affects, first of all, the two peoples' perceptions and emotions."
Addressing Nikol Pashiinyan's remark on the cross-border escalations in Tavush, the expert highlighted Russia's active role in ending the hostilities. "Russia, as we learn from official statements, had its active engagement in re-establishing the ceasefire yet another time; it invested and keeps on investing active mediation efforts. That's an important point to evaluate and single out," Karpaetyan added.
The expert said she also believes that Armenia presently needs to step up its active collaboration with Russia to counteract Turkey's "non-constructive regional influence".
"The Russian foreign minister's telephone conversation with his Turkish counterpart and the Russian president's discussion over the Artsakh conflict - again with the Turkish counterpart - give us the firm belief that Russia is seriously troubled by Ankara's policies towards Artsakh and the unprecedented aid offered to Azerbaijan. Hence we are required to work closely with our Russian partners," Karapetyan added.
Stressing the importance of cooperation with Russia as a powerful tool to curb Turkey, the expert also highlighted the estimated positive impact on the existing quality of the Armenian-Russian interstate relations.
Videos
11:39 • 24.04.21
Armenians Commemorating 106th Anniversary of Genocide
09:40 • 23.04.21
Biden Under Pressure to Recognize Armenian Genocide - KTLA 5 News
15:34 • 22.04.21
Governance and Oversight Capacities Account for Our Bank's Robust Management System - Philip Lynch, Independent Board Member at Ameriabank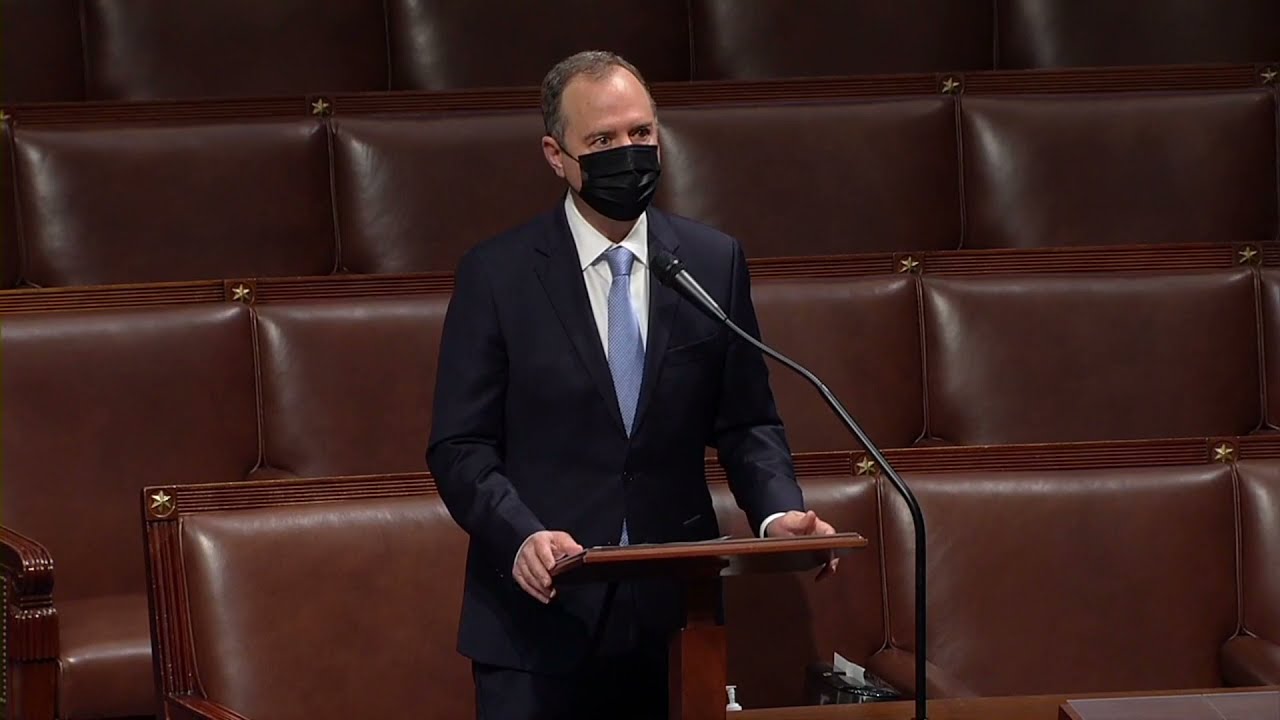 14:09 • 21.04.21
'Mr. President, It Is Now in Your Power to Right Decades of Denial' - US Congressman Adam Schiff Urges Joe Biden to Recognize Armenian Genocide
12:37 • 03.04.21
Armenians of Nagorno-Karabakh in Despair After Trauma of Military Defeat - France 24
17:33 • 11.03.21
Interview with Kakhaber Kiknavelidze, an Independent Member of Ameriabank Board of Directors
17:57 • 26.01.21
Only Terrorists Keep Hostages, Putting Forward Preconditions for Their Release - Edmon Marukyan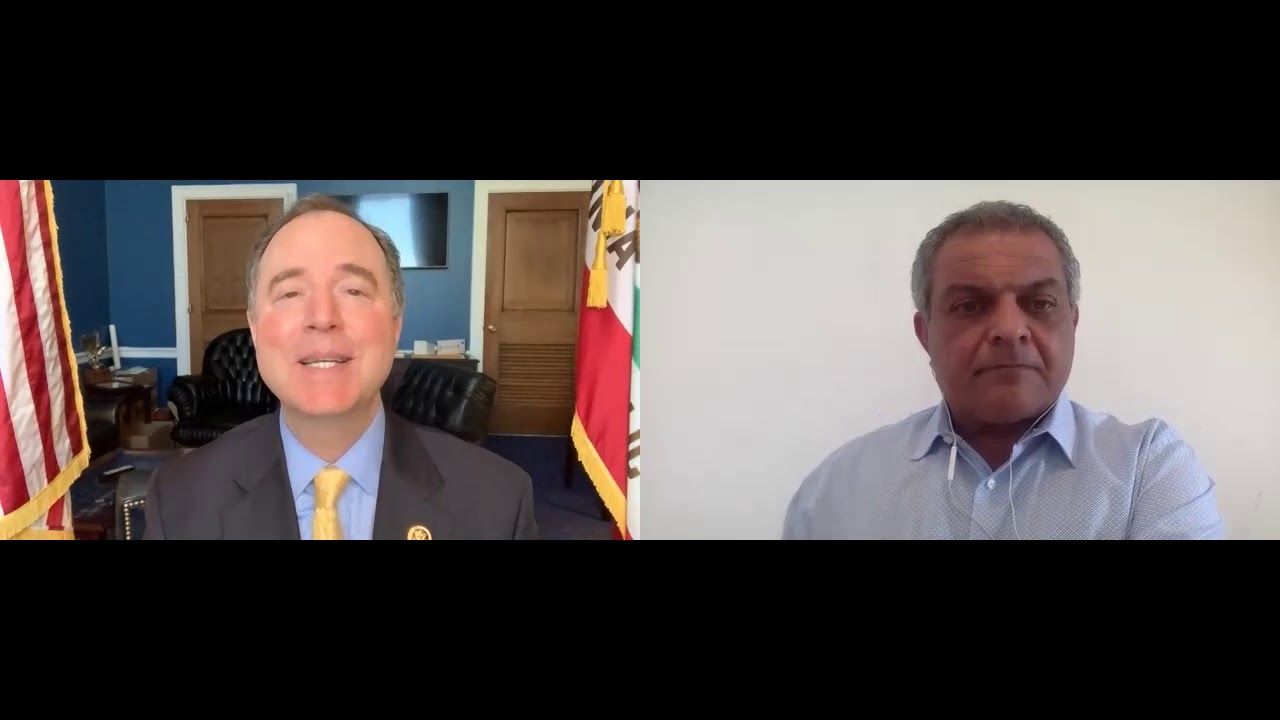 13:33 • 22.01.21
Rep Adam Schiff Says Congress Should Recognize Artsakh
09:42 • 29.12.20
UN's Guterres Issues Global Appeal to Make 2021 'Year of Healing'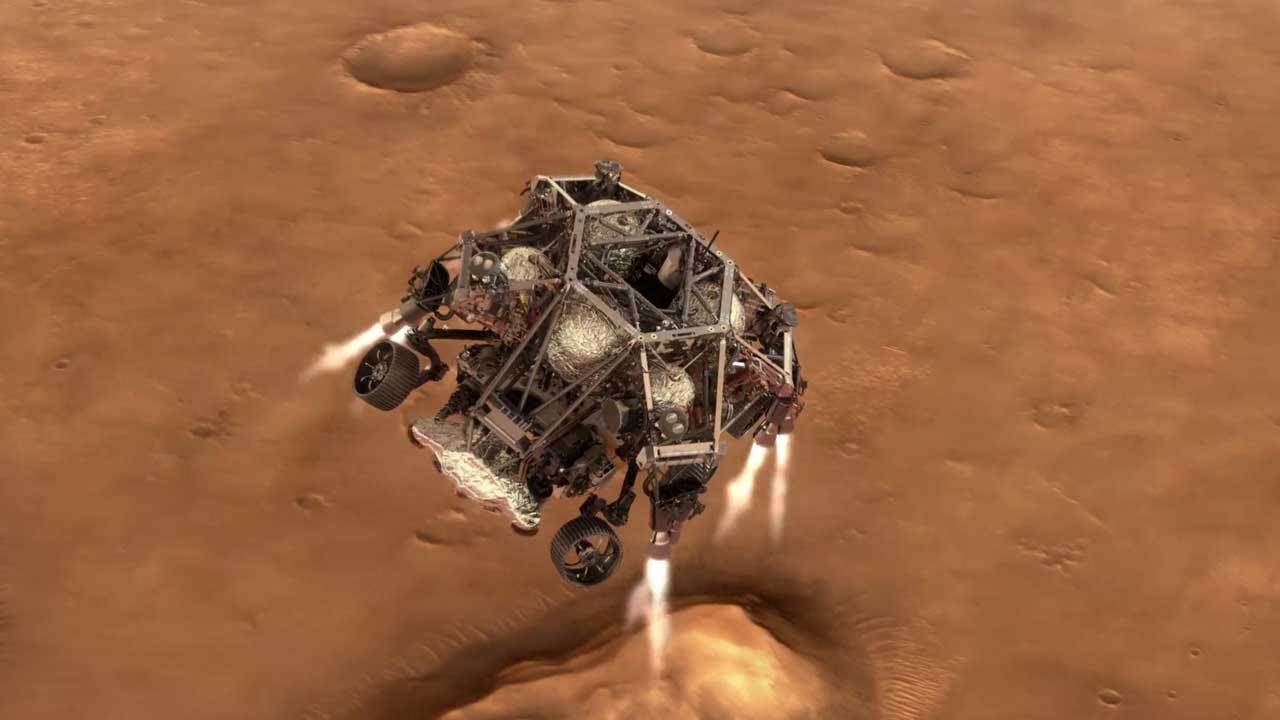 18:41 • 24.12.20
NASA's Mars 2020 Perseverance Rover Landing Animations
13:33 • 31.10.20
Azerbaijan Uses Prohibited Phosphorus Chemical Munitions - Defense Army Video
16:37 • 30.10.20
Artsakh Defense Army Units Neutralizing Azerbaijani Arms Supplies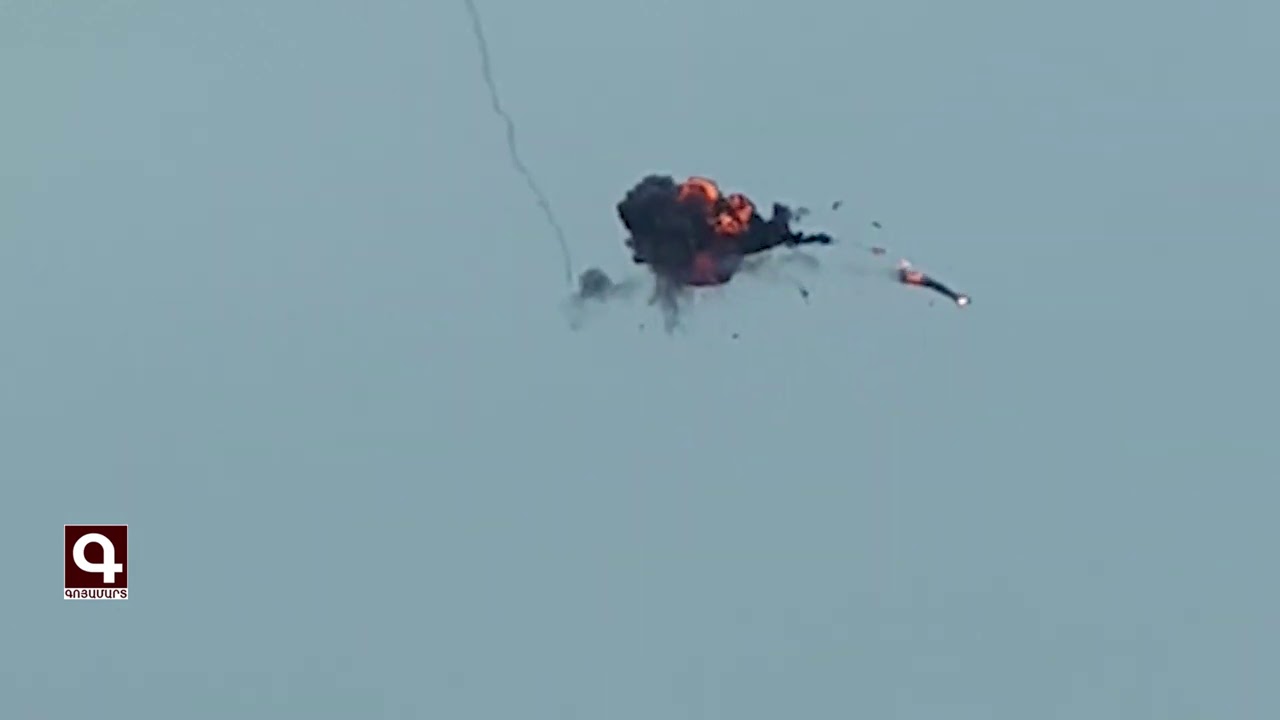 11:25 • 28.10.20
Artsakh Defense Army Units Neutralizing Azerbaijani Drone
13:45 • 24.10.20
Nagorno-Karabakh's Status Has Been At the Heart of Our Approach - Zohrab Mnatsakanyan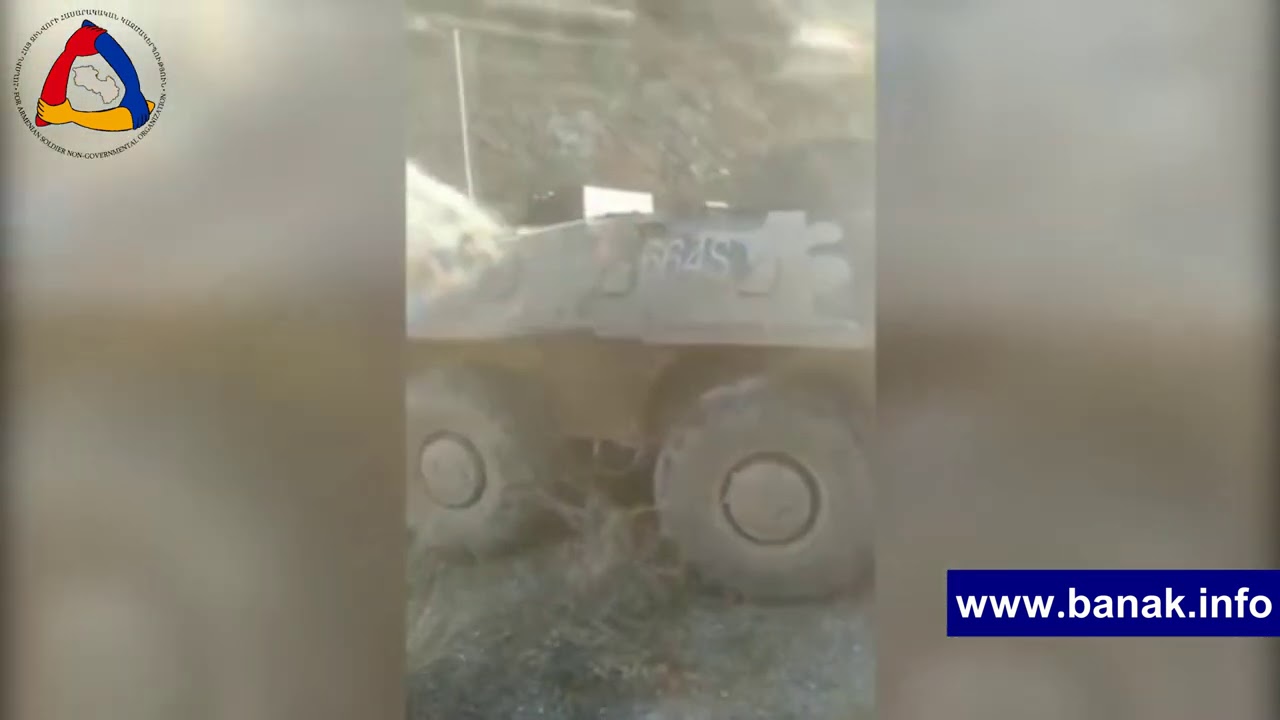 11:51 • 24.10.20
Artsakh Defense Army Releases Video Featuring Damaged Azerbaijani Military Equipment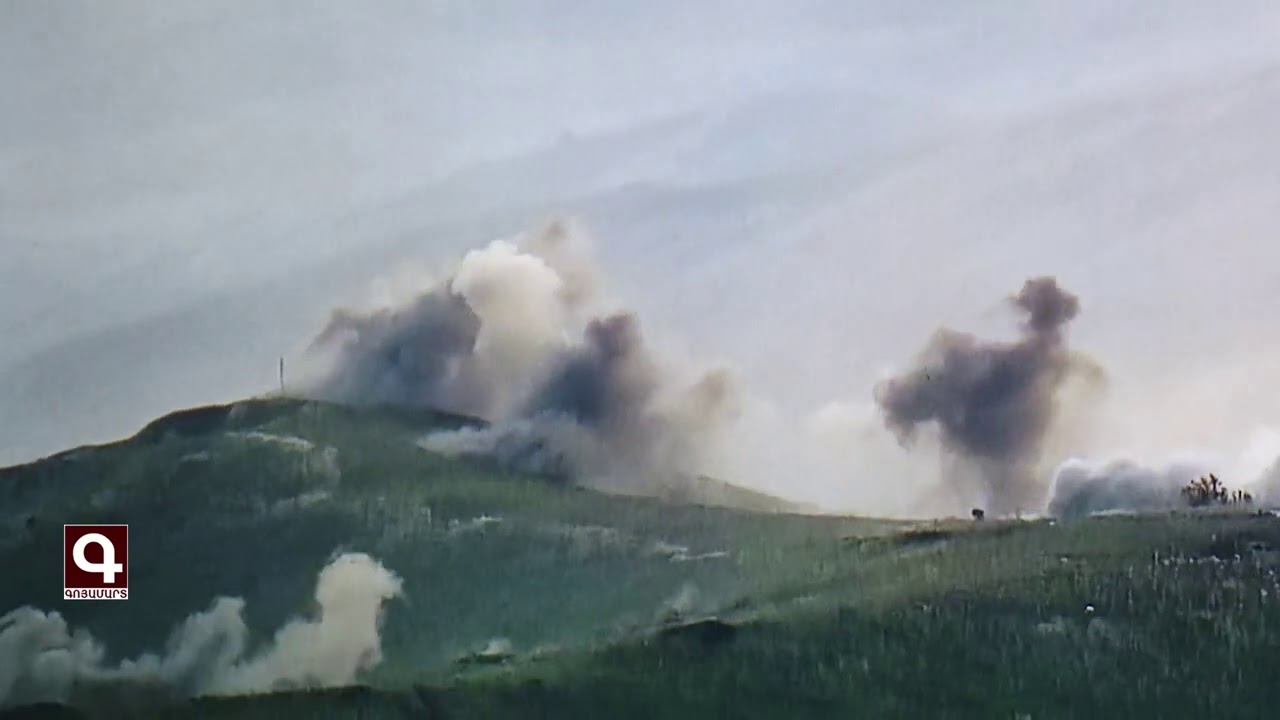 11:40 • 24.10.20
Artsakh Defense Army Units Inflicting Manpower Losses on Azerbaijan
10:39 • 24.10.20
Gas Pipeline Damaged in Azerbaijani Fire Targeting Nagorno-Karabakh's Capital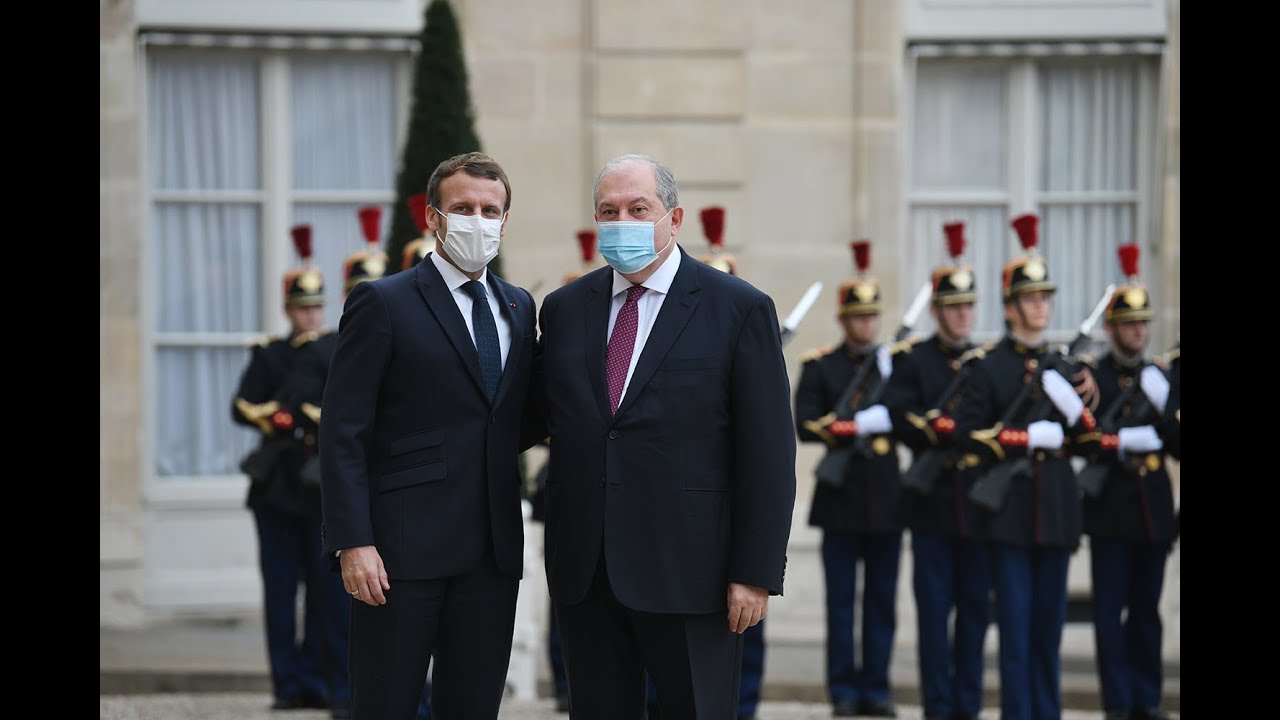 12:41 • 23.10.20
President Armen Sarkissian Meets Emmanuel Macron at Élysée Palace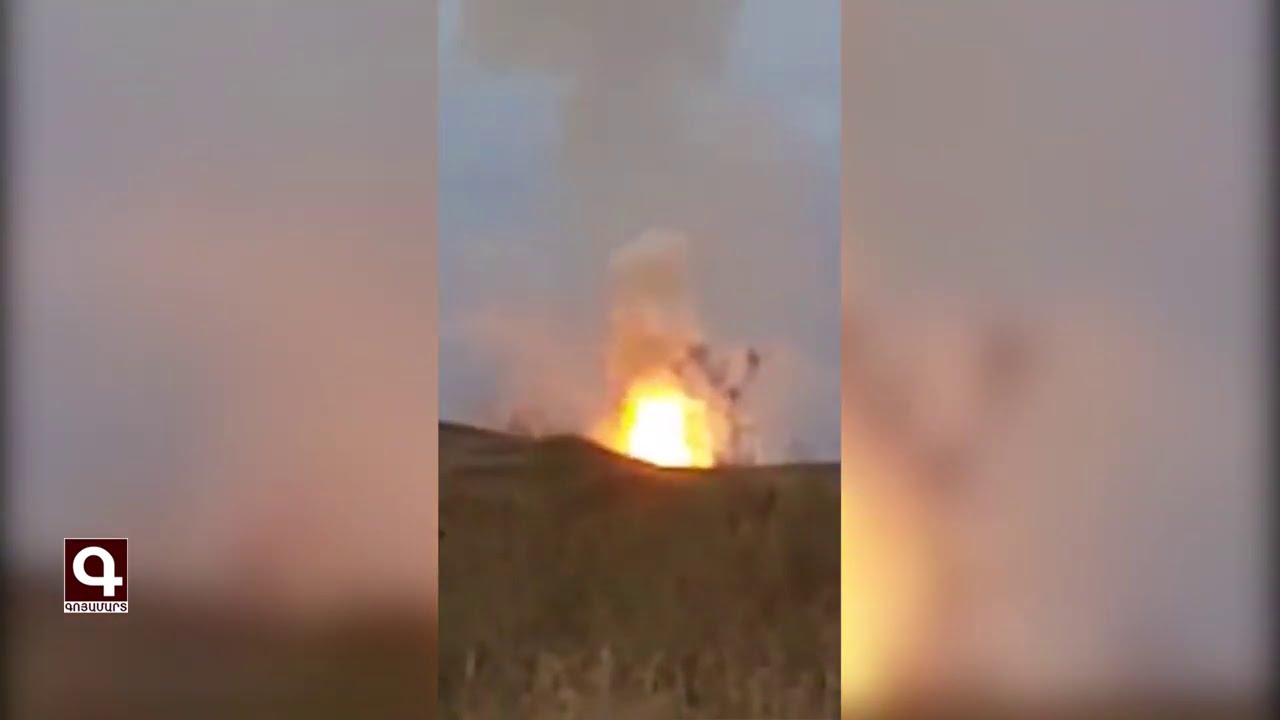 12:16 • 23.10.20
Artsakh Defense Army Neutralizes Azerbaijani Military Hardware
12:02 • 22.10.20
Artsakh Defense Army Units Neutralizing Azerbaijani Military Infrastructures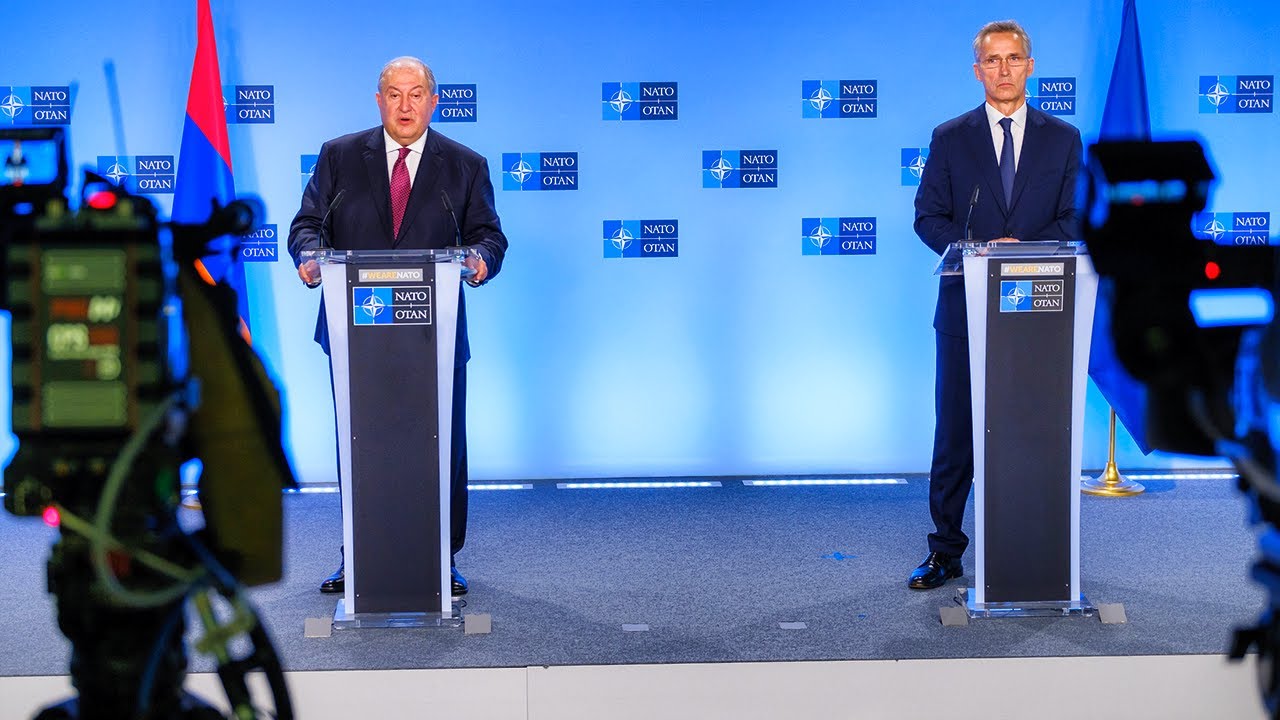 10:35 • 22.10.20
President Armen Sarkissian Meets with NATO Secretary-General in Brussels
10:51 • 17.10.20
Buildings and Homes Lying in Ruins in Nagorno-Karabakh's Capital After Azerbaijani Shelling
15:09 • 15.10.20
Artsakh Defense Army's Precision Fire Gives Deadly Blow to Enemy
13:13 • 13.10.20
Artsakh Defense Army Units Destroying Azerbaijani Tank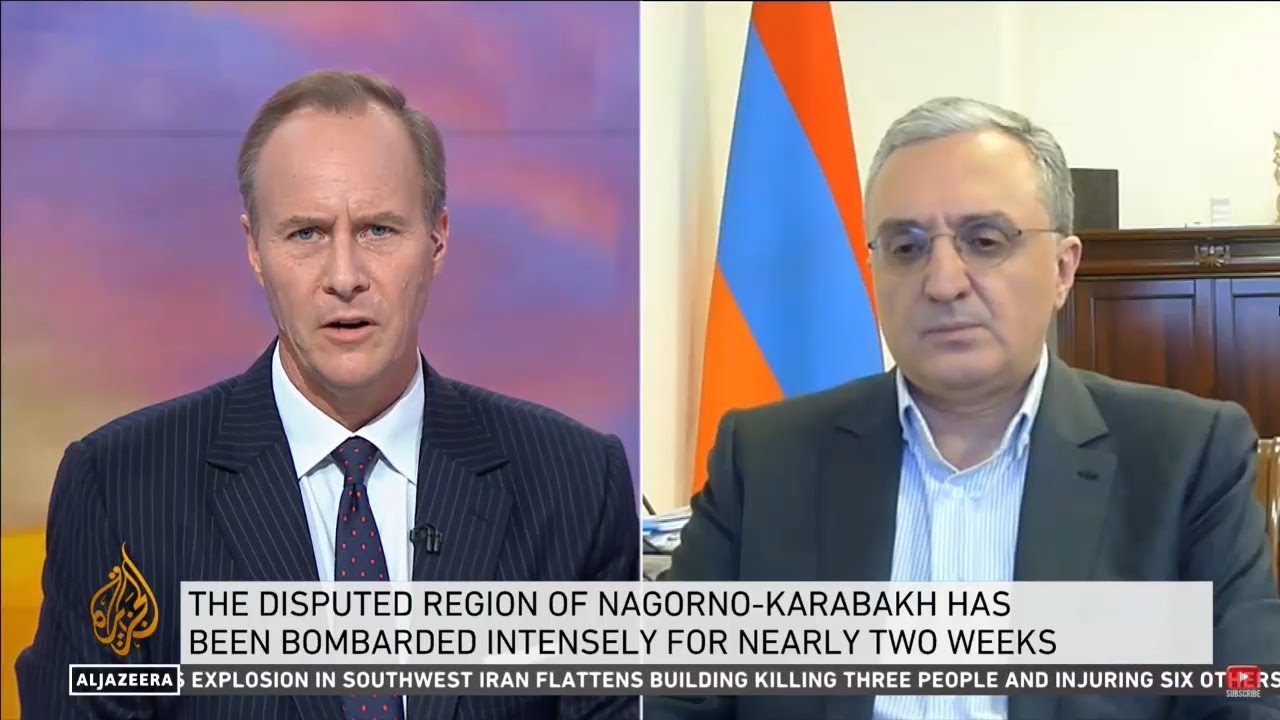 12:56 • 12.10.20
Zohrab Mnatsakanyan: Ceasefire Does not Mandate Azerbaijan to Kill Civilians and Hit Civilian Settlements
12:23 • 12.10.20
Armenians Protest Outside Turkrish Embassy in Los Angeles
17:23 • 09.10.20
Losses in Azerbaijan's Military Featured in Defense Army Footage
15:53 • 09.10.20
Artsakh Defense Army Neutralizing Adversary's Transport Column
14:11 • 09.10.20
Turkey openly backs Azerbaijan 'far more aggressively than in the past' - ABC News on Syrian mercenaries fighting in Karabakh
15:52 • 08.10.20
Iconic Armenian Church Hit in Azerbaijani Attacks in Nagorno-Karabakh City (photos)
10:57 • 08.10.20
Artsakh Defense Army Continues High-Precision Strikes
14:24 • 07.10.20
War Situation in Karabakh on European Parliament's Agenda
19:31 • 05.10.20
Call for Urgent Action: Armenian Journalist Brings Intn'l Colleagues' Attention to Situation iin Artsakh After Azerbaijani Attacks
16:17 • 04.10.20
Turkey's Support to Syrian Mercenaries Fighting Against Artsakh: Facts About Azerbaijani Aggression
12:39 • 04.10.20
Nagorno-Karabakh's Capital Under Azerbaijani Strikes
13:49 • 03.10.20
Armenian Armed Forces Neutralize Azerbaijani Defense Positions
10:12 • 29.09.20
ArmenianTroops Destroy Azerbaijani Armored Fighting Vehicle on Frontline
23:42 • 28.09.20
There is a solid evidence that Azerbaijan has launched a thoroughly planned attack on the NKR
18:45 • 28.09.20
EU calls for Immediate End to Hostilities over Nagorno-Karabakh
18:30 • 28.09.20
Azerbaijan loses 10 units of military equipment after launching tank attack on Karabakh frontline