Chill in Armenian-Russian relations could force other powers make inroad in Caucasus – Stratfor
09:31 • 23.01.19
Source: Stratfor.com

When it comes to former Soviet countries, few states have remained closer to Russia than Armenia. The Caucasus country hosts 5,000 Russian troops at the 102nd military base in Gyumri, while Russia wields substantial influence over most of Armenia's strategic economic sectors, from energy pipelines to telecommunications. Russia is also Armenia's largest trade partner — accounting for 25 percent of total trade — and it is the largest destination for Armenian migrant workers, whose remittances account for 10 percent of their country's gross domestic product. Yerevan is also a member of both the Eurasian Economic Union and the Collective Security Treaty Organization (CSTO), Moscow's primary mechanisms for integrating the countries of the former Soviet Union. Recent political shifts in Armenia, however, have thrown the traditionally strong relationship between Yerevan and Moscow into question – raising the possibility that other powers near and far could step in to fill any breach.
The Tensions Testing an Alliance
Armenia's political system experienced a dramatic political shift when the so-called Velvet Revolution – large-scale protests led by opposition leader Nikol Pashinian – forced long-serving Armenian leader Serzh Sargsyan to resign in April 2018. As a result of the tumult, Armenia held early parliamentary elections last month, and Pashinian's Yelk bloc emerged as the country's dominant political force with 70 percent of the vote.
Russia has observed Pashinian's emergence warily. Moscow staunchly supported Sargsyan's government, and the Kremlin views popular demonstrations both at home and in its immediate vicinity with a great deal of skepticism. Nevertheless, Russia did not intervene in Armenia's mass protests. In part, the Kremlin chose not to do so because Pashinian carefully restricted his criticism of the Armenian government to the domestic issue of corruption, while repeatedly emphasizing his support for Yerevan's alignment with Moscow on strategic and security affairs.
Nonetheless, tensions between the two have grown since Pashinian's rise to power. One reason is his decision to target former Armenian leaders for repressing protests during the 2008 presidential elections. Already, the prime minister has filed criminal charges against former Armenian President Robert Kocharyan and former army chief Yuri Khachaturov. The latter became chief of the Moscow-led CSTO in 2016. But the charges have forced his resignation – angering Russia in the process.
Elsewhere, tensions have grown over Russia's military presence in Armenia. In July 2018, Russian military forces conducted snap drills near the Armenian village of Panik, precipitating protests by residents and drawing a reprimand from Pashinian, who chided Moscow for not giving locals advance notice of the exercises. Since then, demonstrations against Russia's military activities in the country have become increasingly frequent, particularly after a Russian soldier was accused of killing an Armenian woman in Gyumri early last month. (The killing sparked specific protests in front of the Russian Embassy in Yerevan on Dec. 25, 2018, as well as another demonstration in Gyumri on Jan. 12.) Although the rallies have drawn only a couple hundred people at most — a far cry from the tens of thousands who took to the streets with Pashinian last year — they nevertheless reflect a growing concern among ordinary Armenians over Russia's military presence.
Videos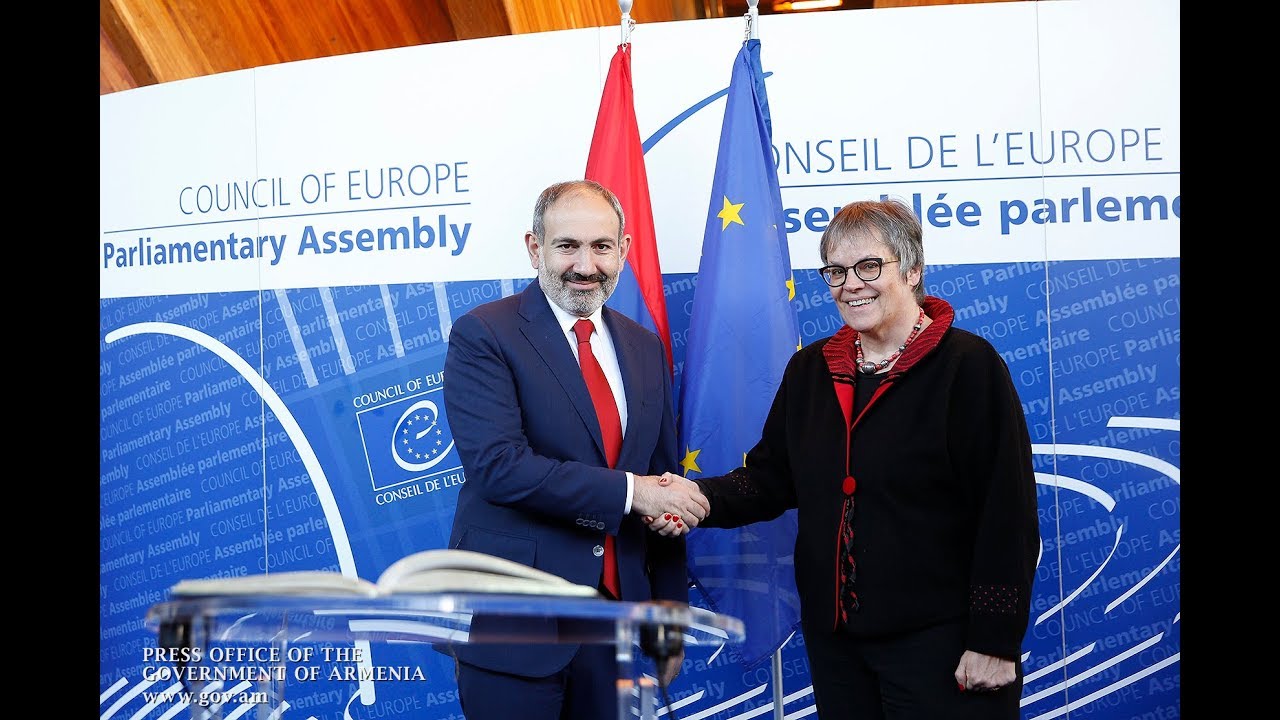 14:58 • 11.04.19
Nikol Pashinyan meets with PACE President Liliane Maury in Strasbourg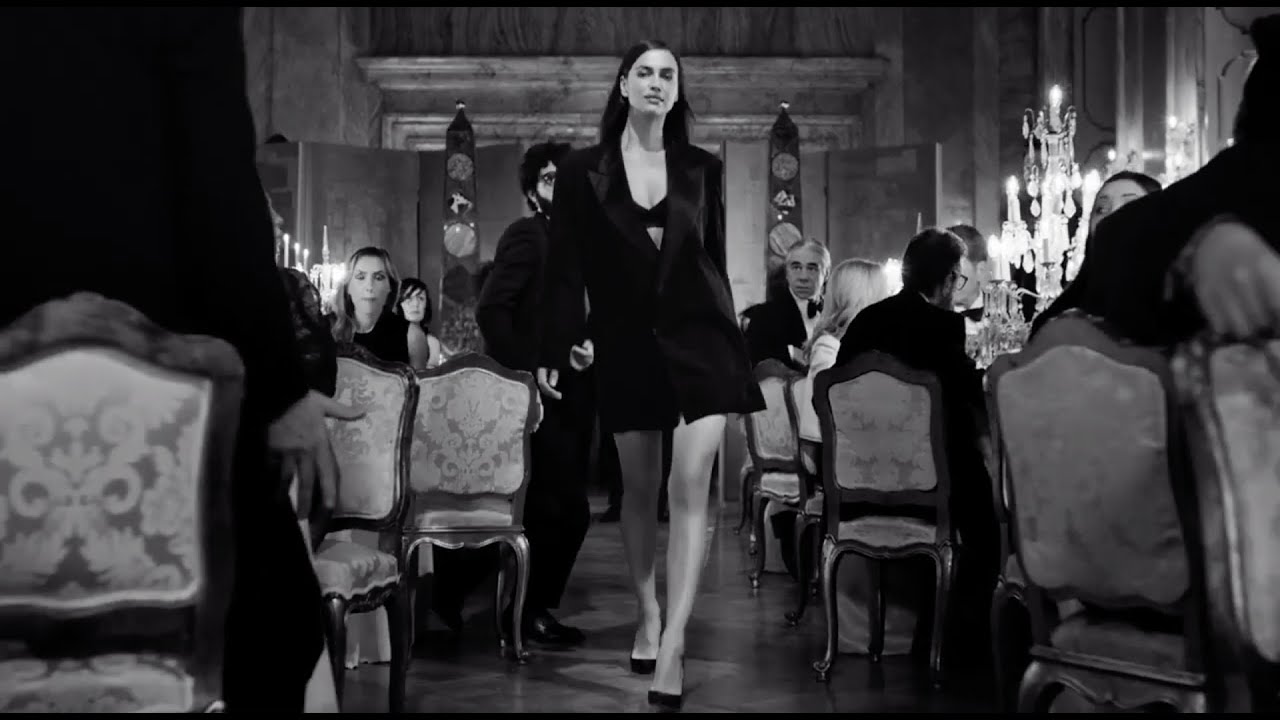 18:32 • 09.04.19
Scandal A Paris: New Jean Paul Gaultier Perfume Ad Features Irina Shayk Walking Under Rhythms of Khachaturian's Waltz
15:58 • 09.04.19
US Ambassador Praises Democratic Changes in Armenia Since April 2018
10:46 • 27.03.19
US Congressman Frank Pallone Calls for Lifting Travel Restrictions on Artsakh
15:01 • 16.03.19
The Voice: Armenian 'Freddie Mercury' Stuns Jury at Youth Singing Contest in Russia
10:20 • 09.03.19
Armenia Will Not Be Authoritarian, Prime Minister Tells Euronews
10:42 • 06.03.19
European Commission President Jan-Claude Juncker Holds Press Conference with Nikol Pashinyhan
18:16 • 05.03.19
EU's Donald Tusk Praises Armenian Prime Ministers Resolve to 'Bring About Democratic Reforms'
15:08 • 05.03.19
Armenian President Hosts Financial Times' Innovation Editor John Thornhill
12:08 • 05.03.19
Armenian Prime Minister Responds to Members of European Parliament's Committee on Foreign Affairs
15:40 • 28.02.19
Nikol Pashinyan Visits Mosque, Ali Qapu Palace in Isfahan
12:06 • 28.02.19
Iranian-Armenians Give Warm Welcome to Armenian Prime Minister
09:33 • 21.02.19
Unpacked 2019: Samsung Reveals Second Generation Galaxy Buds
12:34 • 20.02.19
Egypt President Takes 'First Step' in Recognizing Armenian Genocide
11:51 • 18.02.19
Armenian President Conducts Brief Talks with Joe Biden in Munich
10:56 • 16.02.19
President Armen Sarkissian's Speech at University of Heidelberg
11:12 • 02.02.19
Prime Minister Nikol Pashinyan's Speech at Konrad Adenauer Foundation
10:11 • 02.02.19
German Chancellor Merkel Welcomes Armenian Premier at Federal Residence in Berlin
14:21 • 01.02.19
Galaxy F: Samsung Foldable Phone Official Video Leaked
17:43 • 31.01.19
Armenian Prime Minister's Speech at Technical University of Cologne
16:29 • 31.01.19
LA Police Release Footage of Armenian School Hate Crime
10:02 • 30.01.19
EU Commissioner for Human Rights Issues Report in Armenia
09:37 • 30.01.19
We are Looking Forward to Closer Cooperation with Our EU Partners - Armenian President to Commissioner Johannes Hahn
17:46 • 24.01.19
It's Time for Armenia to 'Transform Political Revolution to Economic One', Pashinyan tells Euronews
09:57 • 24.01.19
Armenia to Create New Economic Model to Promote Micro-Businesses' Development, Pashinyan says in Davos
09:13 • 23.01.19
Pashinyan, Aliyev Discuss Situation over Karabakh in Davos
09:48 • 22.01.19
Armenian Prime Minister Nikol Pashinyan Meets with Swiss Businessmen in Zurich
10:02 • 17.01.19
Armenian President Delivers Keynote Speech at Abu Dhabi Sustainability Summit
09:33 • 27.12.18
Firefighters Revisit Scene of Armenia's Earthquake in 1988
10:20 • 24.12.18
Armenian-Style Revolution Implies Also Generational Change in Thinking, President Tells Indian TV Channel
16:57 • 12.12.18
Pashinyan will Face Real Challenges Amid Economic Transformations in Armenia– Ruben Vardanyan's interview with DW
11:25 • 06.12.18
Lynne Tracy: We Acknowledge Historical Facts but Support President's Policies on 1915 Events
16:15 • 23.11.18
Women and Youth are Stakeholders in Building Security - Zohrab Mnatsakanyan's Speech at World Forum for Democracy
12:38 • 10.11.18
First Armenian Military Robot Tested
10:06 • 23.10.18
Serj Tankian Warns of Hazards of Exploiting Amulsar Mine
15:42 • 19.10.18
Turkish Violin Virtuoso Dedicates Piece of Komitas Music to Ara Guler's Memory
11:46 • 11.10.18
Samvel Farmanyan's Speech in PACE
14:43 • 25.09.18
iPhone Xs & Xs Max Fail Resistivity Test
13:18 • 15.09.18
Slavik Hayrapetyan at US International Skating Classic 2018
16:42 • 05.09.18
Official Trailer of Anders Breivik Movie Goes Viral
exclusive