Second whistleblower comes forward in Trump-Zelensky phone call
09:11 • 07.10.19
Mark Zaid, the attorney representing the whistleblower who sounded the alarm on President Donald Trump's dealings with Ukraine and triggered an impeachment inquiry, tells ABC News that he is now representing a second whistleblower who has spoken with the inspector general.
Zaid told ABC News' Chief Anchor George Stephanopoulos that the second person -- also described as an intelligence official -- has first-hand knowledge of some of the allegations outlined in the original complaint and has been interviewed by the head of the intelligence community's internal watchdog office, Michael Atkinson.
The existence of a second whistleblower -- particularly one who can speak directly about events involving the president related to conversations involving Ukraine -- could undercut Trump's repeated insistence that the original complaint, released on Sept. 26, was "totally inaccurate."
That original seven-page complaint alleged that Trump pushed a foreign power to investigate his political rival, Joe Biden, and Biden's son, Hunter, and that unnamed senior White House officials then tried to "lock down" all records of the phone call.
"This set of actions underscored to me that White House officials understood the gravity of what had transpired in the call," the first whistleblower stated, in a complaint filed Aug. 12.
Zaid says both officials have full protection of the law intended to protect whistleblowers from being fired in retaliation. While this second official has spoken with the IG -- the internal watchdog office created to handle complaints -- this person has not communicated yet with the congressional committees conducting the investigation.
The New York Times on Friday cited anonymous sources in reporting that a second intelligence official was weighing whether to file his own formal complaint and testify to Congress. Zaid says he does not know if the second whistleblower he represents is the person identified in the Times report.
Zaid's co-counsel, Andrew Bakaj, confirmed in a tweet Sunday that the firm is representing "multiple whistleblowers." Zaid later confirmed in a tweet that two are being represented by their legal team.
According to the first whistleblower, more than a half a dozen U.S. officials have information relevant to the investigation -- suggesting the probe could widen even further.
Rep. Adam Schiff, D-Calif., chairman of the House Intelligence Committee, made brief remarks Sunday afternoon about the second whistleblower at a screening of the film "The Great Hack" in Los Angeles.
"Let me just say this, with respect to the most recent development, and that is the public reporting of the second whistleblower stepping forward, that we are tremendously dependent on people of courage, stepping forward," Schiff said.
"Our very democracy depends on people of good faith and courage stepping forward to expose wrongdoing," he continued. "So the only thing I wish to say today about whistleblowers is we thank them for their courage. We thank them for their patriotism, and we hope others will follow their courageous example."
A transcript released by the White House of Trump's July 25 call with Ukraine President Volodymyr Zelenskiy showed Trump asking a "favor" of the foreign leader and pushing him to launch an investigation into the Biden family. Hunter Biden was on the board of a Ukraine energy company while his father Vice President Biden led policy on Ukraine during the Obama administration, leading some to question whether there was a conflict of interest or impropriety.
"There's a lot of talk about Biden's son," Trump told Zelenskiy at one point, offering the assistance of his attorney general. He later adds "a lot of people want to find out about that so whatever you can do with the attorney general would be great."
Text messages later obtained by Congress showed top U.S. diplomats dangling the possibility of a summit of the two leaders in Washington on the condition that Ukraine agrees to announce an investigation. The Ukraine government never did. The text messages were provided in congressional testimony last week by one of the diplomats, Kurt Volker, who has since resigned.
Videos
13:04 • 28.05.20
Armenia's Political Elite Celebtrates First Republic Anniversary in Sardarapat
14:13 • 15.05.20
3D Model of SARS-CoV-2 Virus at Atomic Resolution
13:25 • 09.05.20
Armenia's Political Leadership Marks 'Triple Victory Day' in Yerevan
16:29 • 04.05.20
Toyota Launches Karl Lagerfeld Limited-Edition SUV in Thailand
10:44 • 24.04.20
Armenia Commemorating 105th Anniversary of Genocide
12:31 • 23.04.20
Rep..Adam Schiff Discusses Genocide, US Aid to Armenia, Artsakh
09:22 • 23.04.20
Coronavirus: The World Has a Long Way to Go, Warns WHO Chief
15:33 • 21.04.20
Her Majesty, Queen Elizabeth II Celebrates Her 94th Birthday
13:59 • 18.04.20
Holy Fire at the Church of Sepulchre in Jerusalem
14:49 • 13.04.20
Andrea Bocelli Performs Eastern Sunday Concert From Italy's Duomo Di Milano
13:47 • 10.04.20
Kim Kardashian Does a Quarantine Makeup Tutorial With Kkw Beauty Products
16:59 • 08.04.20
Coronavirus Intensive Care: BBC's Special Coverage of London Hospital Where Doctors Fight to Save Lives
16:35 • 07.04.20
Seven-Year-Old Greek Piano Prodigy Pens 'Isolation Waltz'
12:35 • 27.03.20
World Coronavirus Update (Live)
23:27 • 16.03.20
Why Fighting Coronavirus Depends on You?
09:38 • 27.02.20
Kim Kardashian Spotted Throwing Punch at Sister Kourtney
10:53 • 22.02.20
Anna Turcotte: "Rooting Out Hatred toward Armenians Cannot Be Done By Brushing Aside History."
15:13 • 11.02.20
Virtual Reality 'Reunites' Korean Mother with Deceased 7-Year-Old Kid
09:35 • 23.01.20
Armenia is in a Unique Place to Act Like a Bridge Between Europe and Eurasia– Armen Sarkissian
16:03 • 21.01.20
US President Donald Trump Delivers Keynote Speech at Davos 2020
14:20 • 13.12.19
Pro-Armenian US Senators Issue Bipartisan Call on Genocide Recognition
09:49 • 12.12.19
I'm Not Going to Cease until We Do What is Morally Right - Menendez on Armenian Genocide
16:02 • 21.11.19
SpaceX Starship MK1 Explodes! At Boca Chica, Texas
10:10 • 08.11.19
Sen. Bob Menendez Calls for Passage of Armenian Genocide Resolution
16:07 • 30.10.19
Rep. Schiff on Recognizing the Armenian Genocide
11:03 • 26.10.19
Nagorno-Karabakh's Statuis and Security are Ultimate Priorities for Armenia, Mnatsakanyan Tells BBC
10:10 • 24.10.19
US Congressman Jim Costa Slams Turkey for Recent Actions and Urges Support of Armenian Genocide Recognition
16:12 • 18.10.19
LIVE: NASA Astronauts Spacewalk Outside the International Space Station
12:05 • 12.10.19
Reps. Speier and Chu Watch HALO De-Mining Demonstration in Artsakh
17:24 • 09.10.19
Armenian Prime Minister Hosts Kim Kardashian in Government
11:37 • 08.10.19
WCIT 2019: Kim Kardashian Addresses Participants of World's Biggest Technology Forum in Yerevan
13:12 • 30.09.19
World Leaders Attend Jacques Chirac's Funeral in Paris
10:58 • 26.09.19
Armenian Prime Minister Nikol Pashinyan Addresses General Debate at UN General Assembly's 74th Session
11:21 • 14.09.19
Serj Tankian, Creative Armenia Release '7 Notes Challenge' Compilation Album
10:35 • 09.08.19
Armenian Prime Minister Arrives in Kyrgyzstan on Working Visit
09:57 • 02.08.19
USAID Commits to Complete Artsakh De-Mining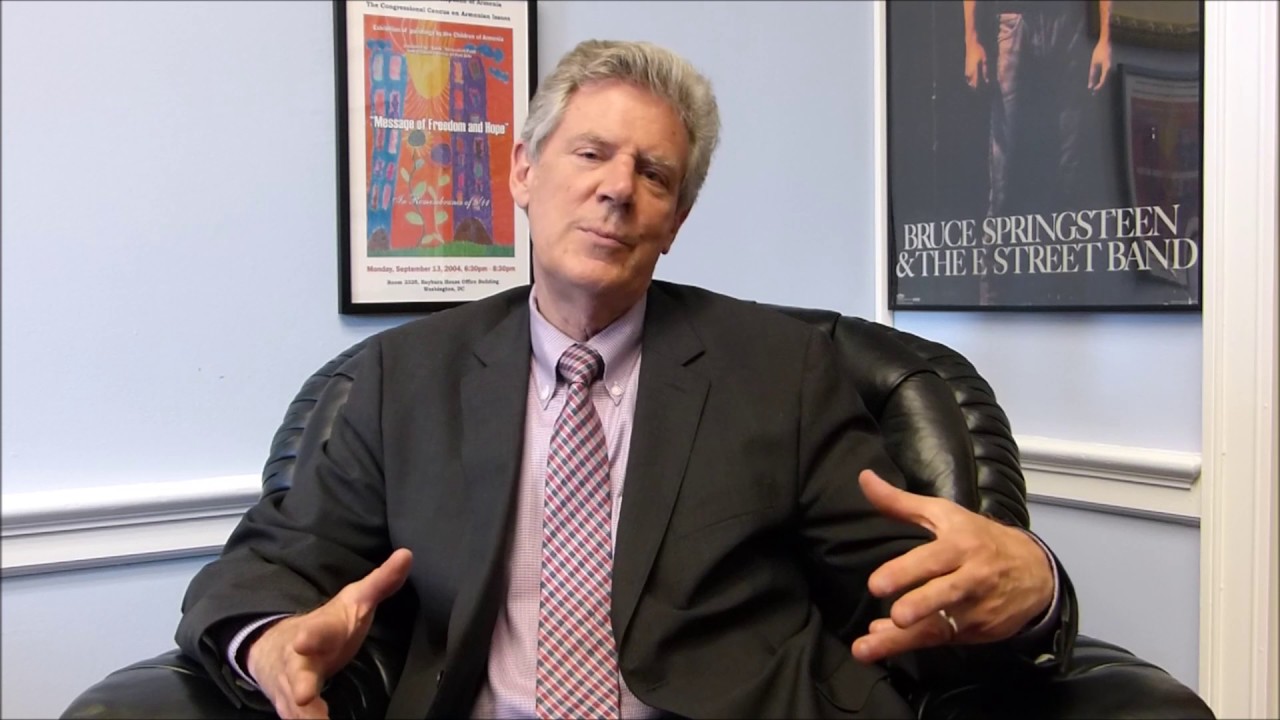 10:09 • 21.06.19
US Representative Frank Pallone Introduces Resolution Praising the US-Armenia 'Strategic Partnership'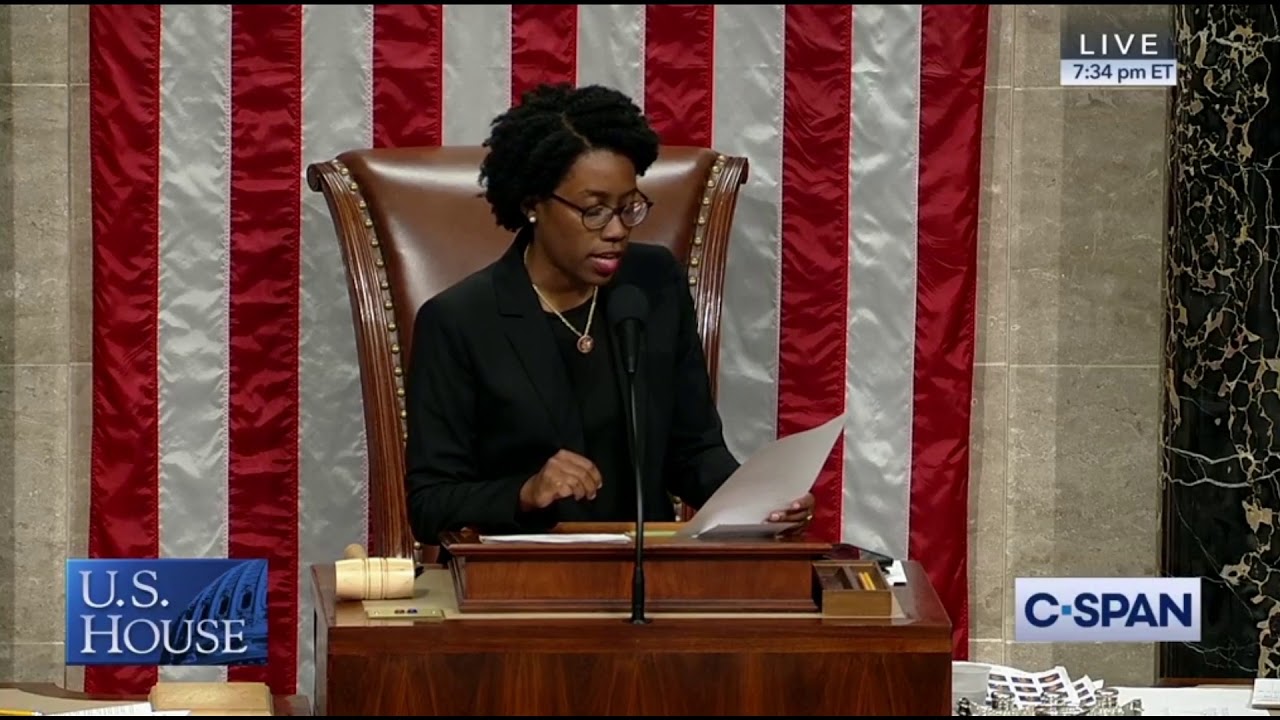 11:03 • 19.06.19
US House Passes Jackie Speier Amendment Appropriating Additional $40 Million for Armenia
09:26 • 14.06.19
Congressional Armenian Caucus Co-Chair Rallies Support for Additional $40 Million Appropriation for Armenia
10:16 • 13.06.19
US Congressman Frank Pallone Calls for Removal of Barriers to US-Artsakh Dialogue
Analysis